This list has 35 of the best easy casserole recipes that you can make for breakfast, lunch, and dinner! There's everything from chicken casseroles and beef casseroles to vegetarian casseroles and even dessert casseroles. Honestly, whatever you're looking for, there will be plenty of quick, easy, and delicious casserole recipes here for you.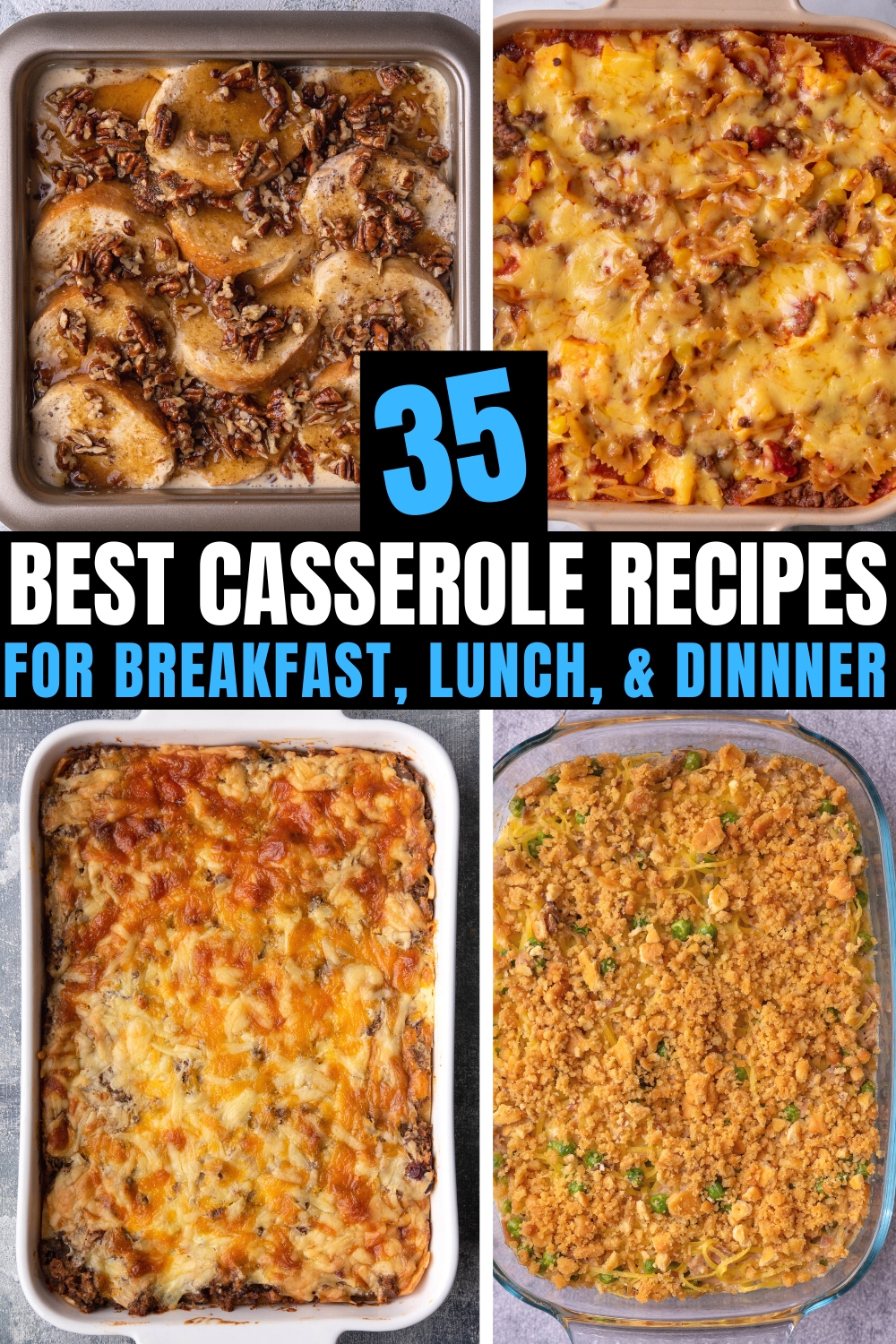 Breakfast Casserole Recipes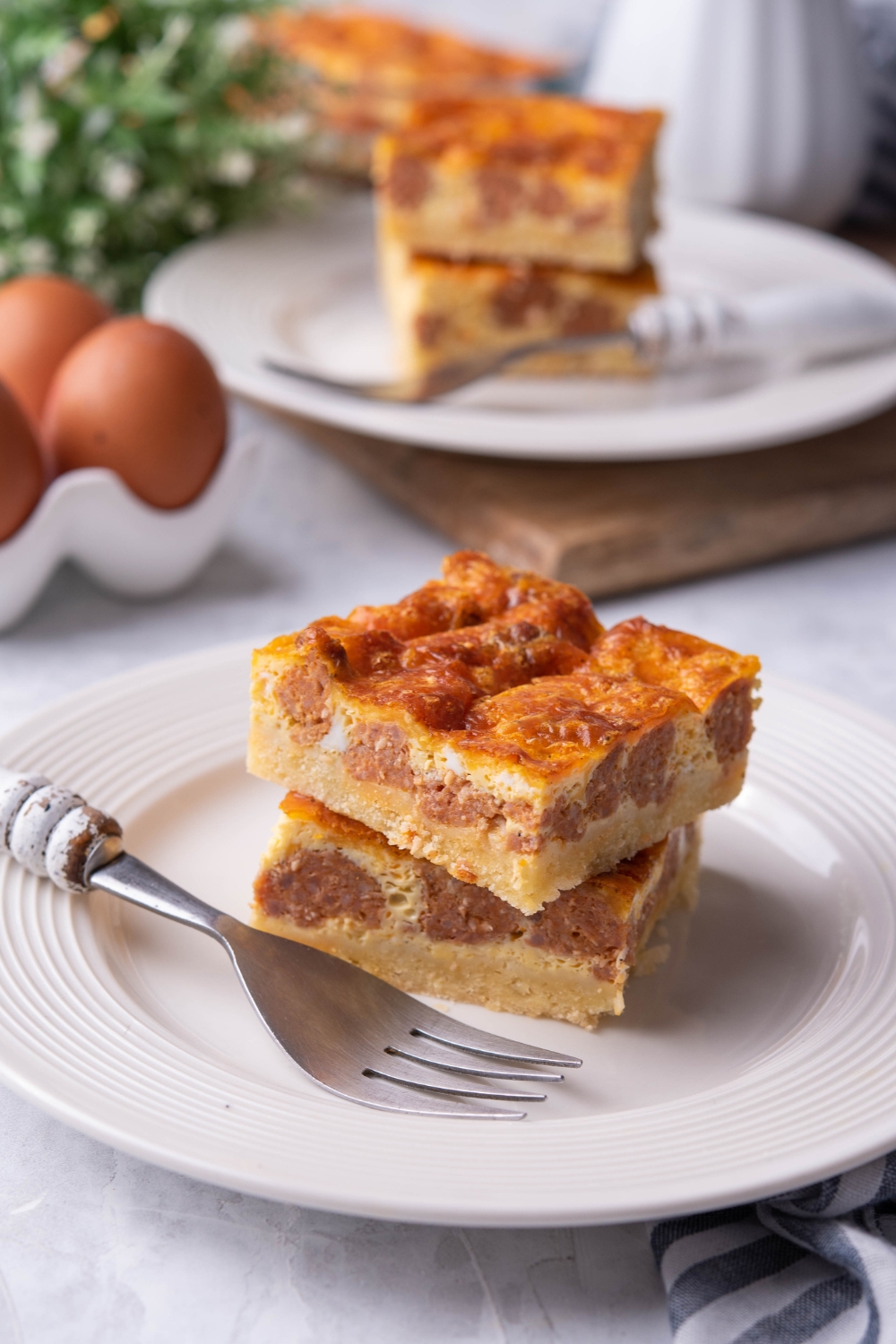 This easy casserole recipe takes all your favorite breakfast fixins and transforms them into a tasty breakfast casserole the whole family will love.
It's got savory breakfast sausages, flaky crescent roll dough, and fluffy scrambled eggs, all finished with a layer of melty cheddar cheese. Oh, and you only need 5 ingredients to make it!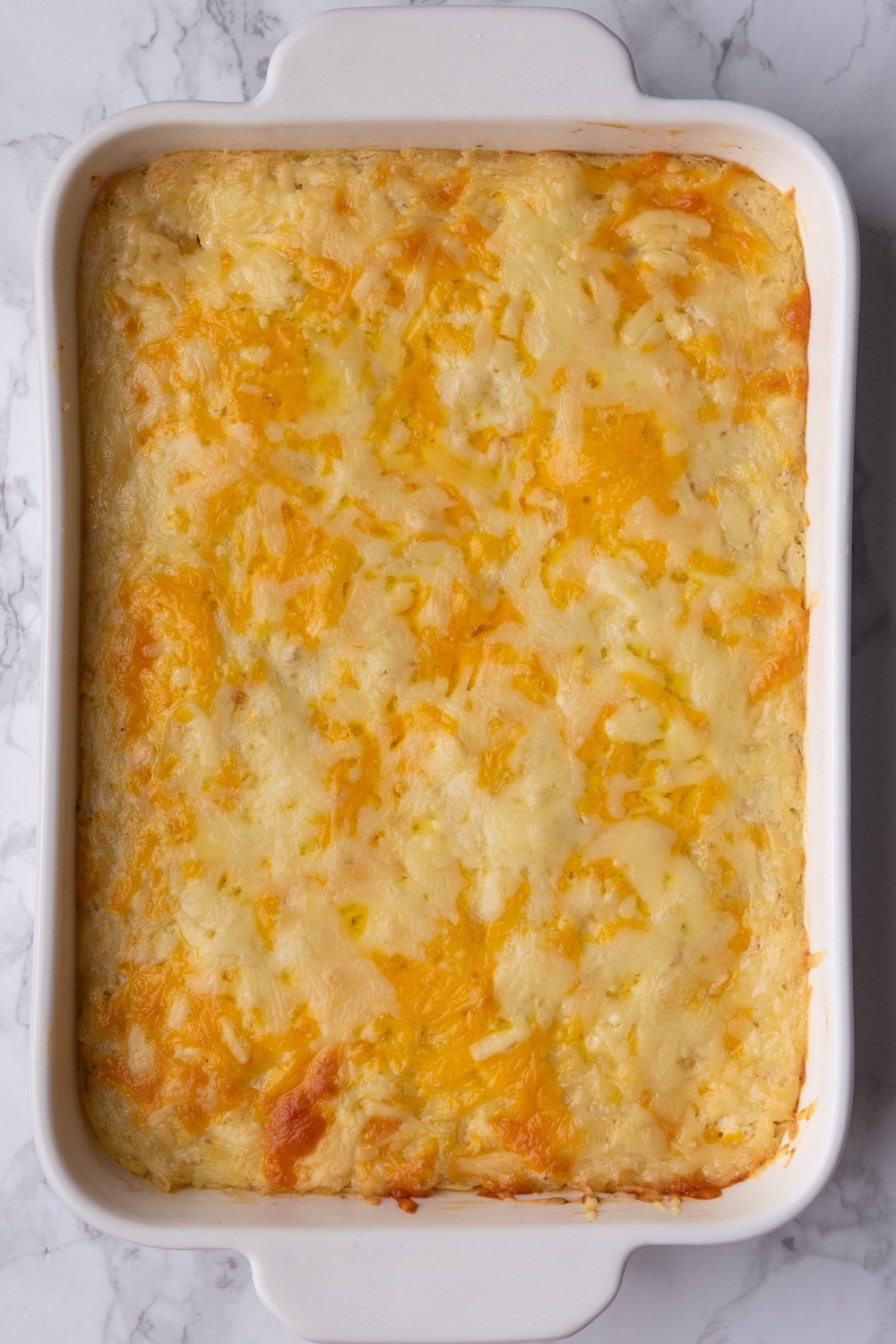 This copycat recipe for Cracker Barrel's iconic hash brown casserole is mind-blowingly delicious and surprisingly easy to make.
Hearty shredded hash browns are mixed with a rich and savory cream sauce and a three-cheese topping. Then, all of that deliciousness gets baked to golden brown bubbly perfection. This recipe is seriously addictive!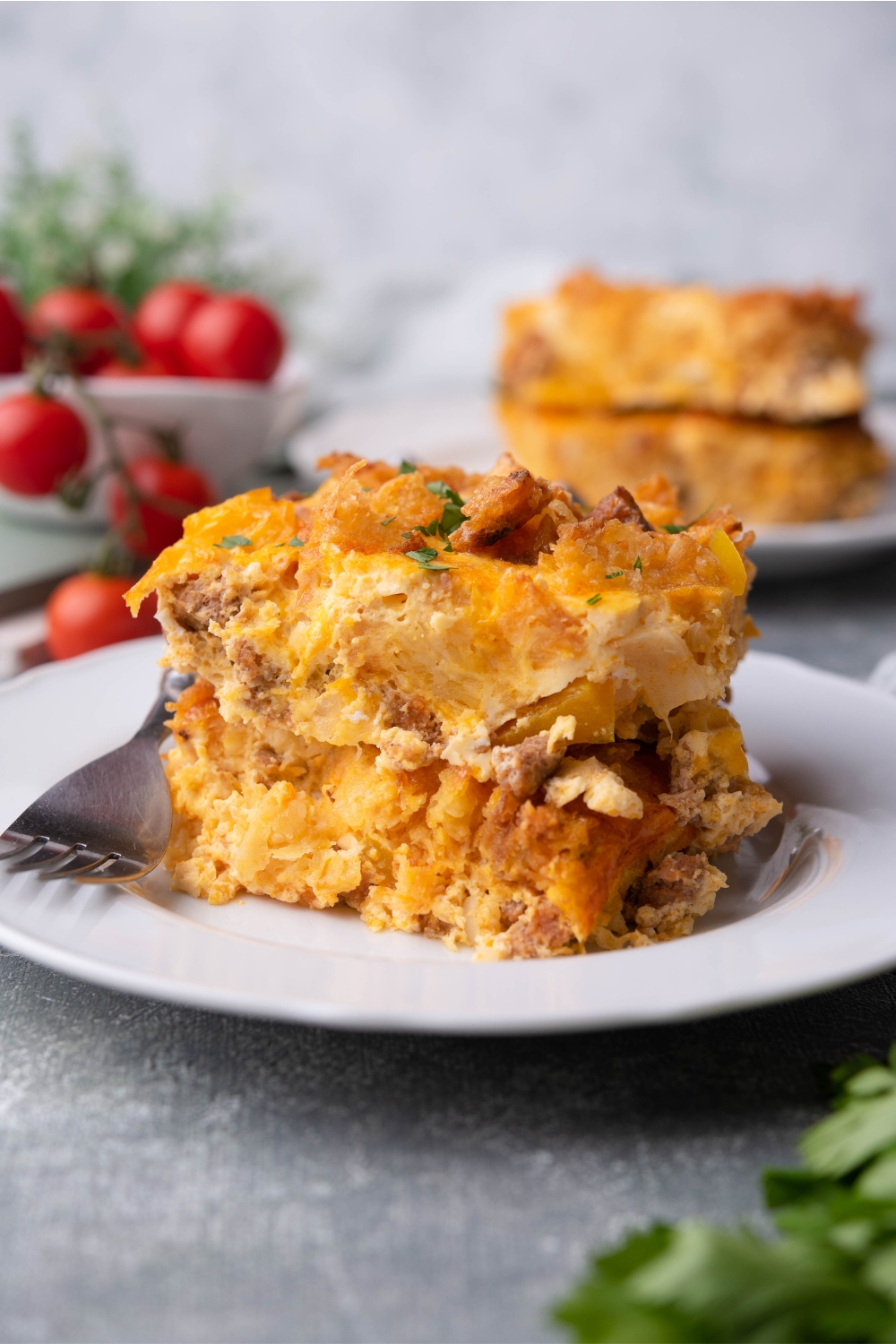 Prepared in just 10 minutes, this veggie-filled sausage casserole is a nutritious and delicious breakfast favorite that also makes a fantastic easy-to-make lunch or dinner recipe.
Featuring savory sausages, sweet bell peppers and onions, hearty hash browns, and cheesy eggs, this tasty casserole recipe is a big hit with both kids and adults alike.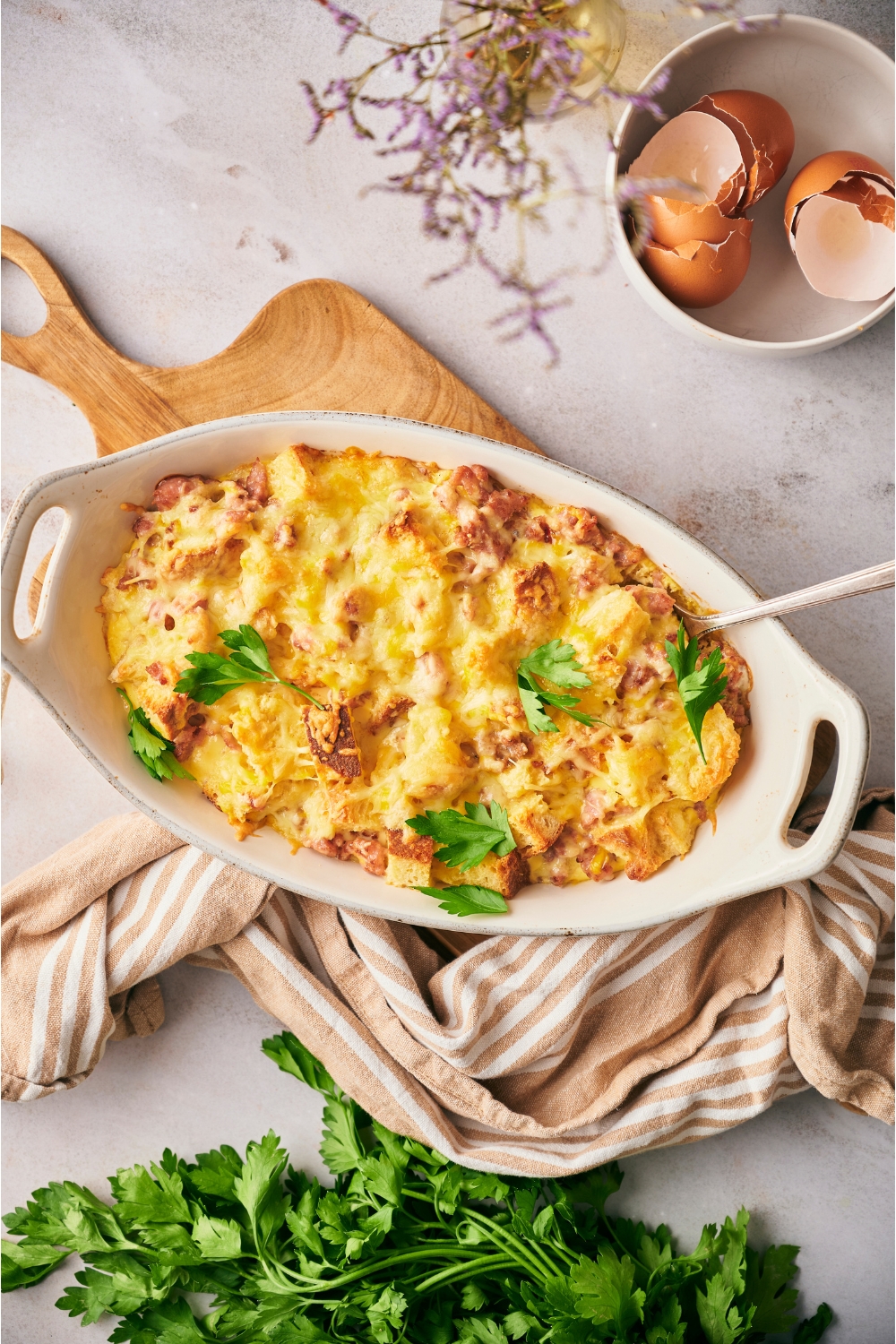 Holiday mornings are a hundred times better when you've got this warm and comforting sausage and egg casserole to wake up to.
It's made with creamy, cheesy eggs, and it's packed with meaty breakfast sausages and tiny bites of pillowy toasted bread. Honestly, this Christmas breakfast casserole is a simple yet oh-so-satisfying family favorite of ours, and I'm positive your family will love it too.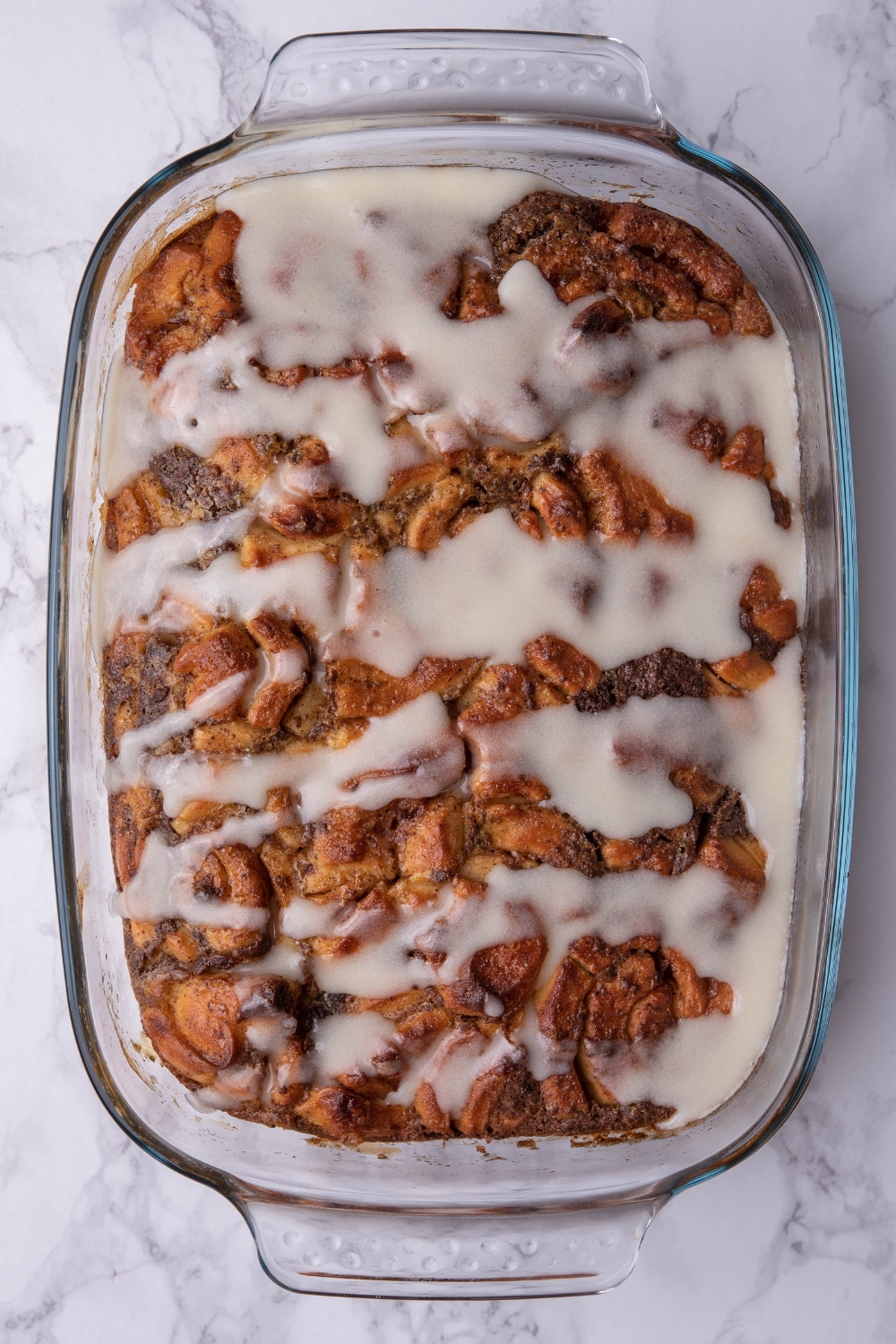 Transform your refrigerated cinnamon rolls into this sweet and scrumptious breakfast casserole!
Bites of tender, chewy cinnamon rolls are baked in a buttery vanilla batter until custardy and soft, then drizzled with maple syrup and icing. It's so, so good. Not to mention it's so easy to make too. In fact, this might be the easiest casserole on the entire list to make - just 5 minutes worth of prep work is all you need to invest to make it.
Oh, and it also doubles as a fantastic dessert casserole as well!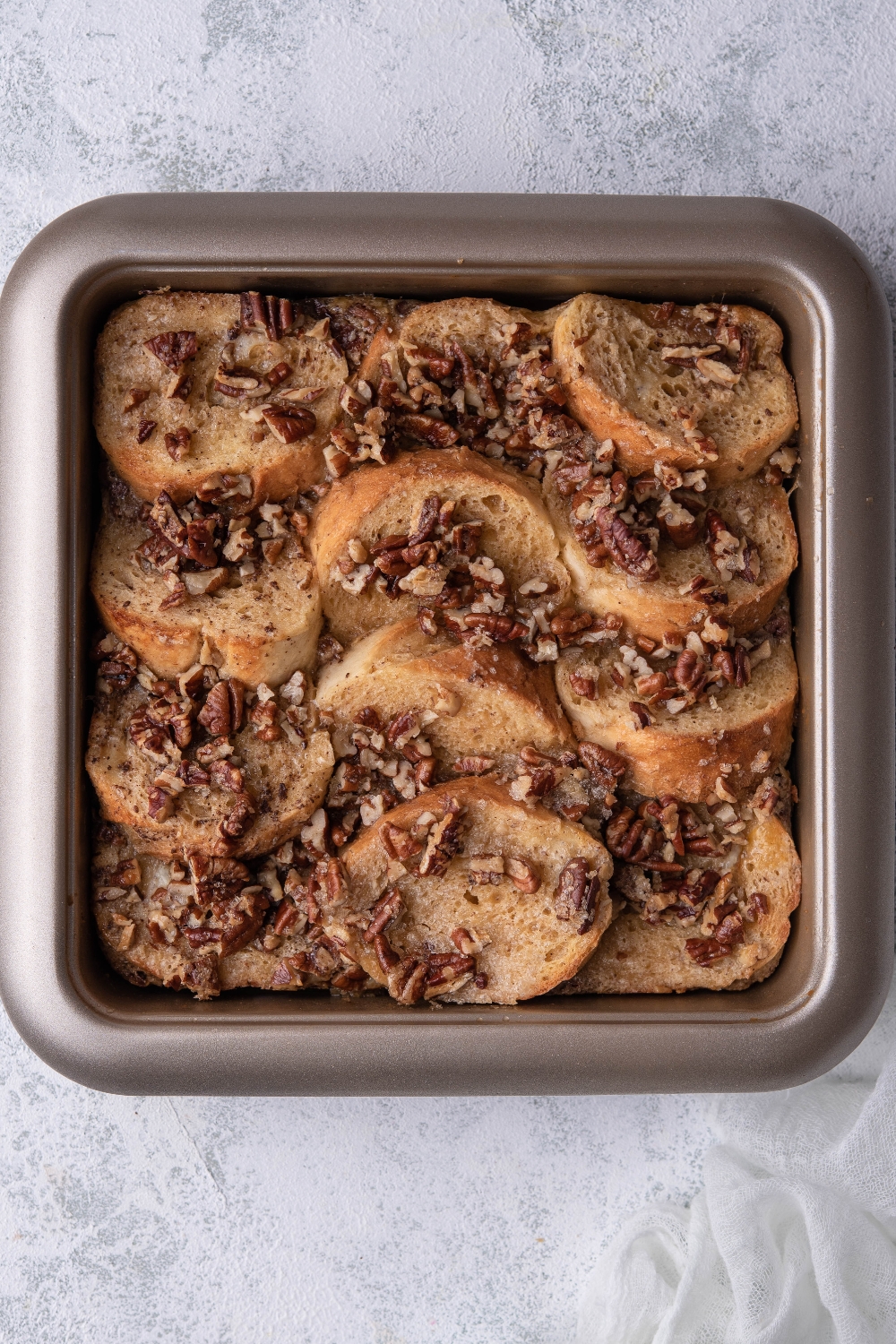 Another must-try casserole recipe for anyone with a sweet tooth is this Pioneer Woman French toast casserole. It's a breakfast casserole staple at our house, and I'm sure it will quickly become one at yours as well.
Bread slices are soaked in a flavorful French toast batter and baked until ooey gooey on the inside, and crisp and toasty on top. Then, it's finished with a sweet and nutty pecan streusel topping for some added crunchiness.
If you're looking for something delicious to serve at holiday brunch, look no further.
Chicken Casserole Recipes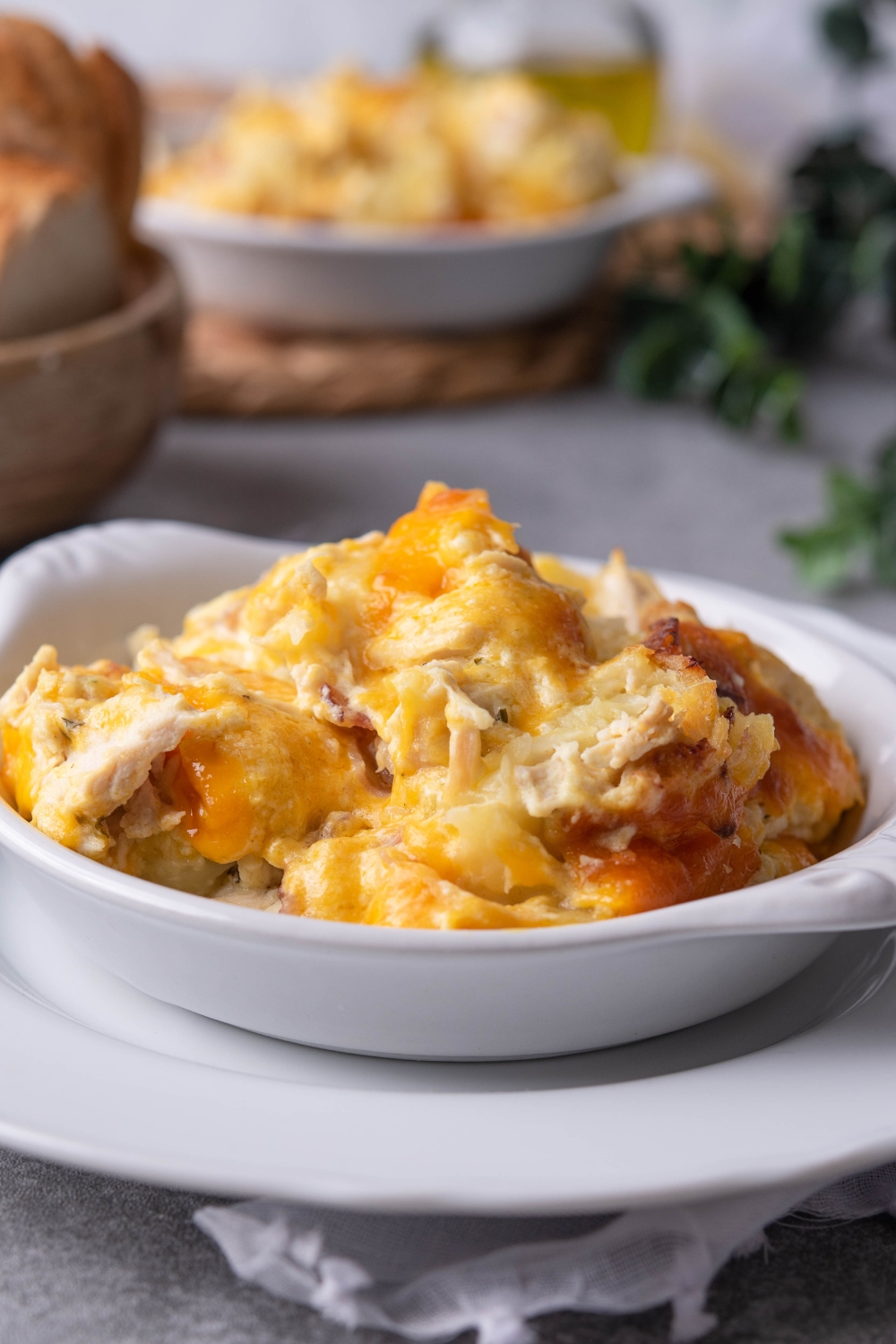 This chicken and tater tot casserole is an easy weeknight dinner option that'll please even the picky eaters of the family. And it's made with super simple ingredients!
Honestly, you can't go wrong with this tasty combination of tater tots, shredded chicken, and crispy bacon crumbles. It's all covered in a rich, creamy sauce and covered in melty cheese. Gah, it's good.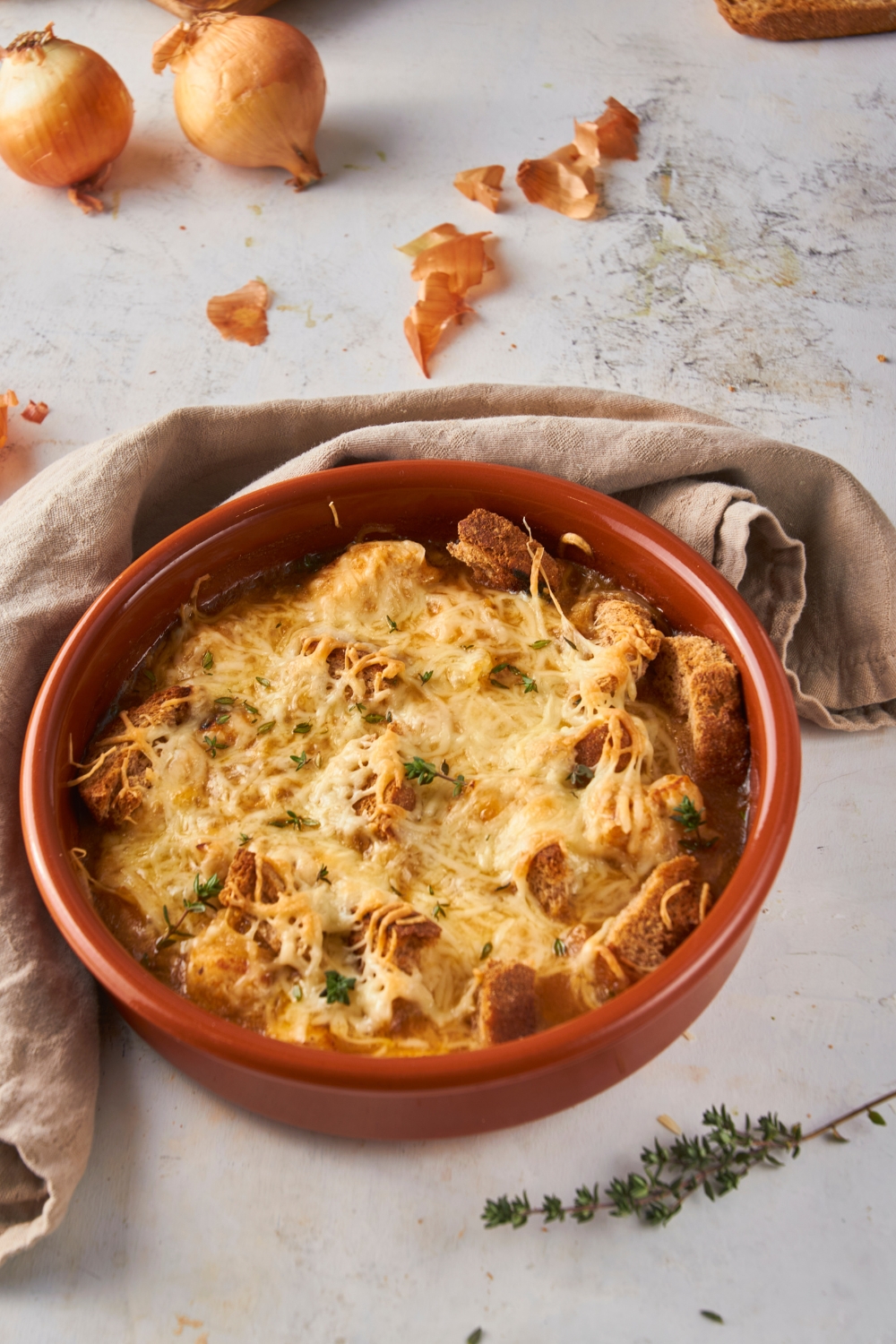 This decadent chicken casserole recipe combines the goodness of caramelized French onion soup with bites of meaty chicken, toasted bread, and a golden mozzarella cheese topping.
It's an elegant and satisfying meal that's guaranteed to impress. And you'd never believe how easy it is to make!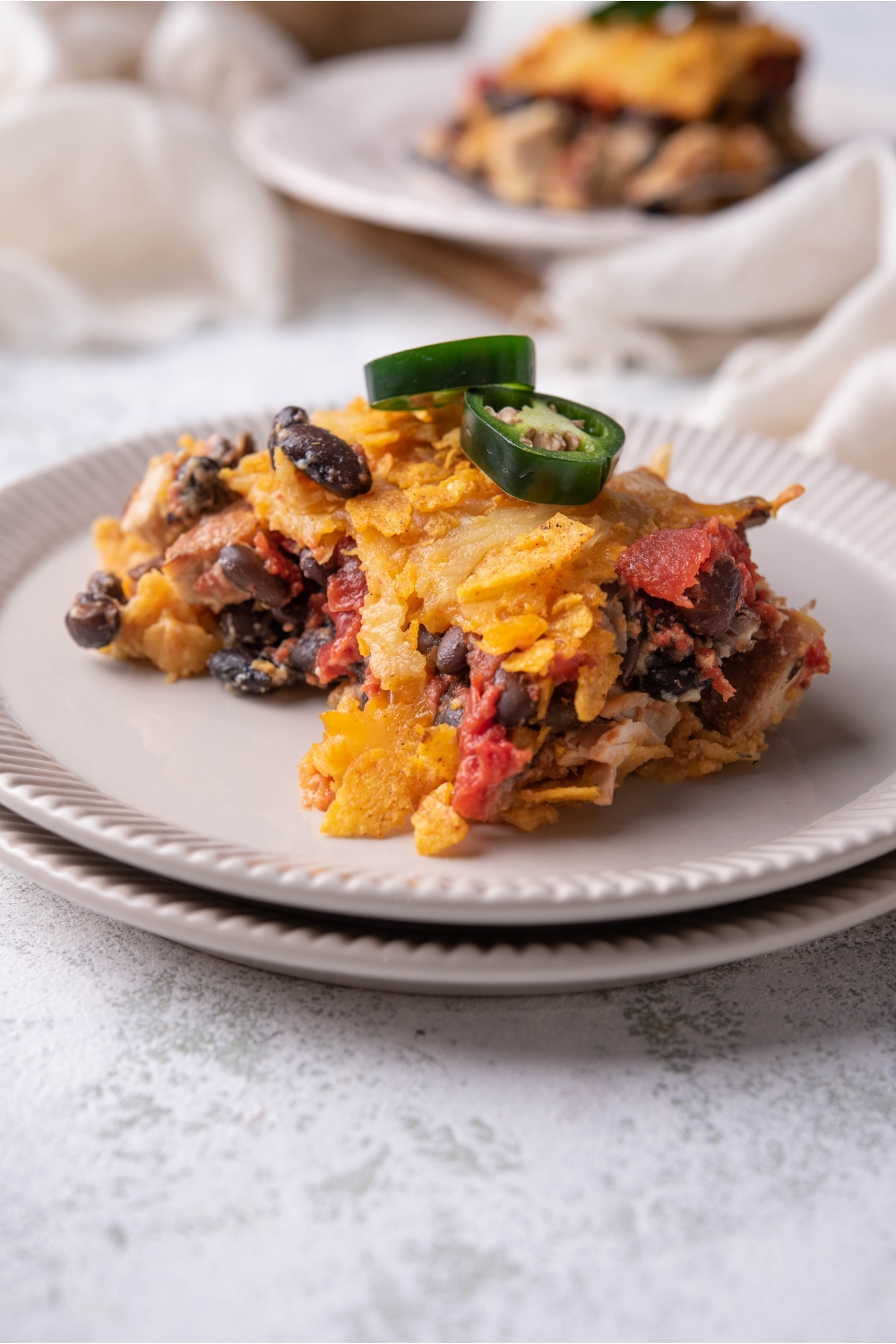 Switch up your usual taco night with this flavorful Mexican-inspired casserole.
It's layered with chopped rotisserie chicken, hearty black beans, tangy tomato sauce, rich cream of chicken soup sauce, velvety nacho cheese, and a crunchy topping of crushed Doritos. Honestly, every bite is filled with crunchy, creamy, and cheesy deliciousness.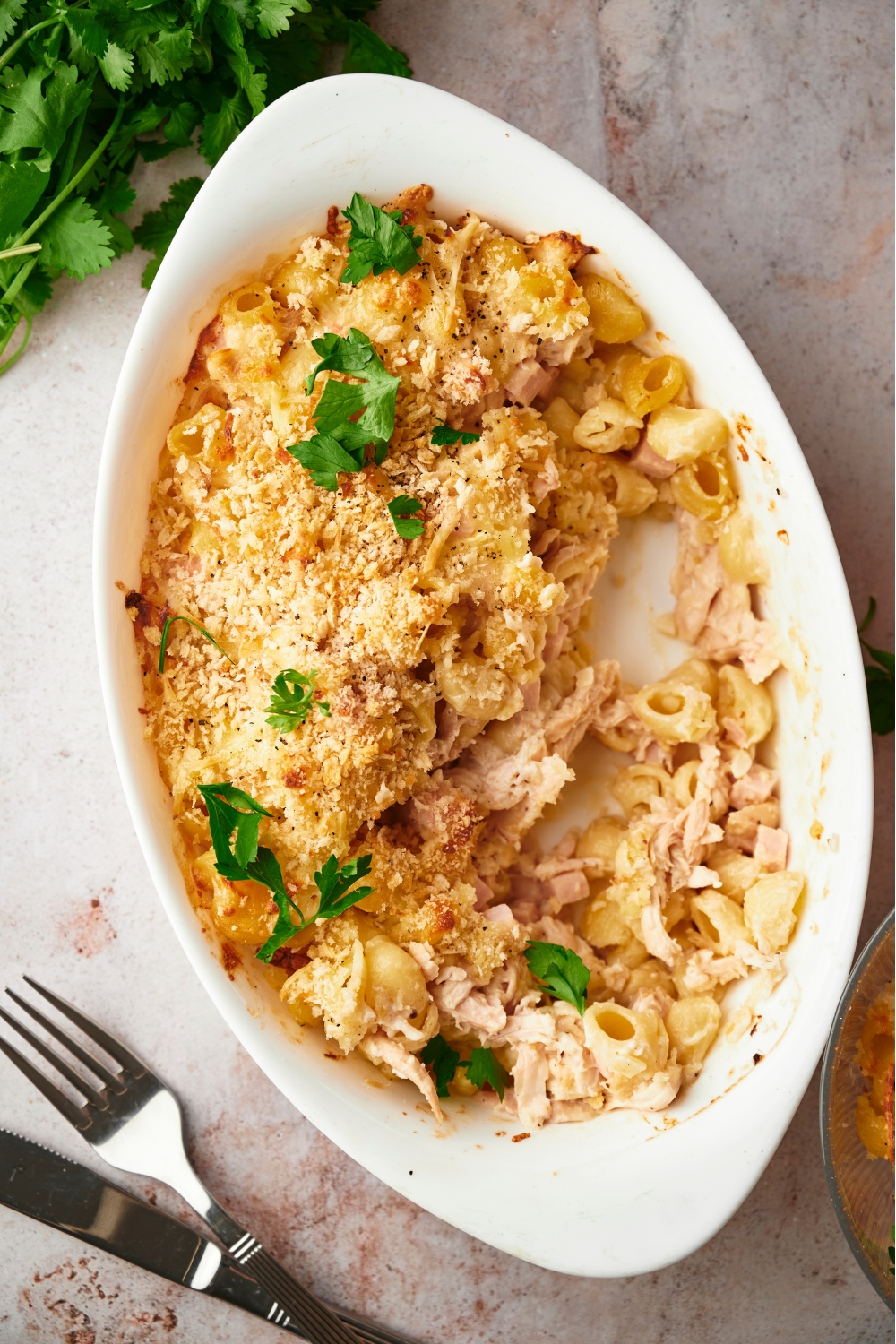 If you love chicken cordon bleu, you absolutely have to try it in this delicious pasta casserole twist.
This cozy dinner recipe has bites of meaty chicken and ham, tender pasta covered in a creamy, buttery Swiss cheese sauce, and a crunchy topping of toasted panko breadcrumbs.
Seriously, what's not to love about that?
This ultra-flavorful Buffalo chicken casserole has everything you love about Buffalo chicken wing dip and then some. It combines fluffy mashed potatoes, a creamy ranch sauce, shredded chicken, crispy bacon bits, hot sauce, and melty cheese to create a spicy chicken casserole that's to die for.
Oh, and for what it's worth, this happens to be one of my absolute favorite casserole recipes out of all the delicious options on this list!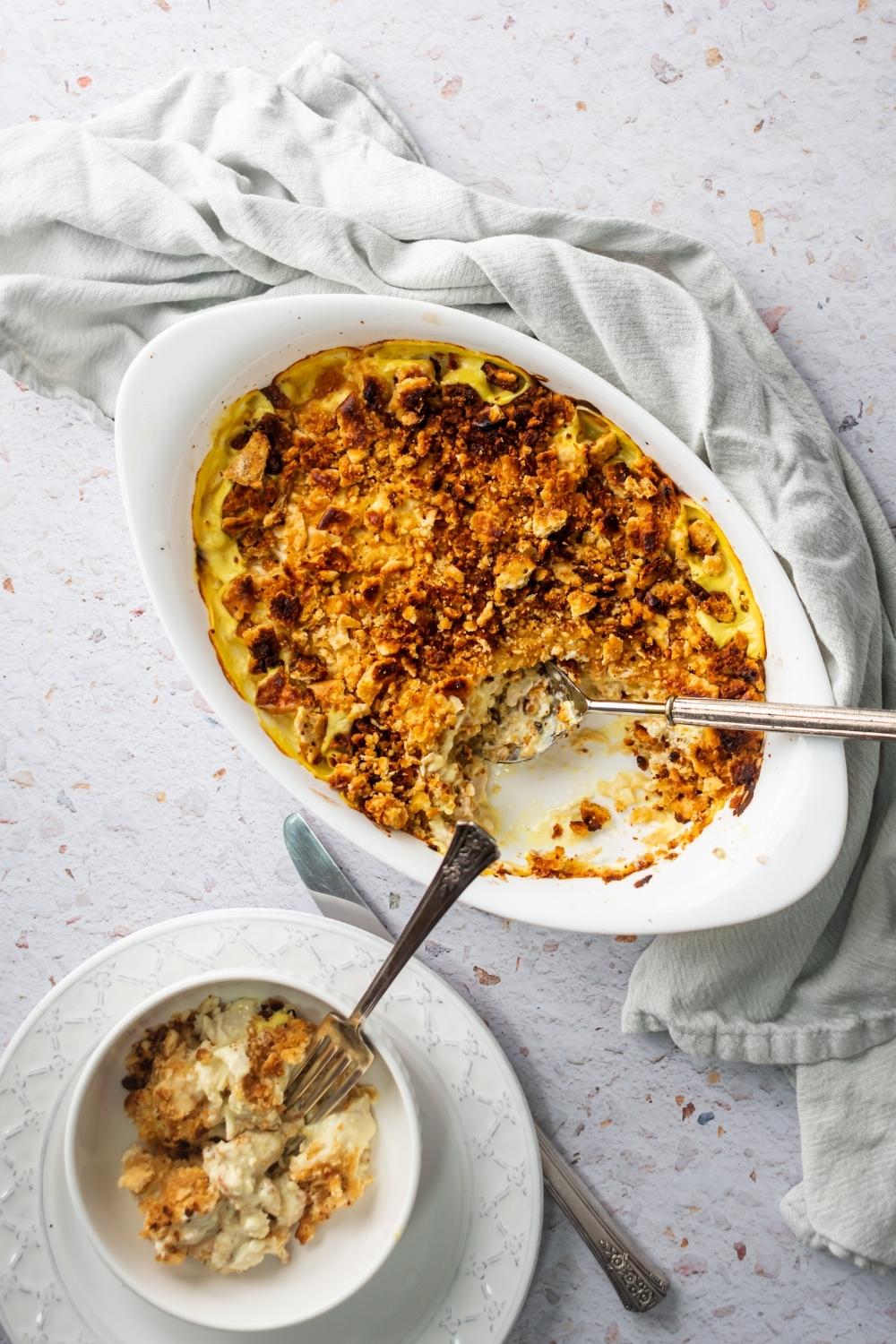 This creamy chicken casserole is made with the simplest pantry staples but tastes like a million bucks.
It's a winning combination of rotisserie chicken smothered in a velvety and cheesy cream sauce, and it's finished with a topping of buttery crushed Ritz crackers. The result is a crunchy, bubbly, and cheesy casserole you'll never get enough of!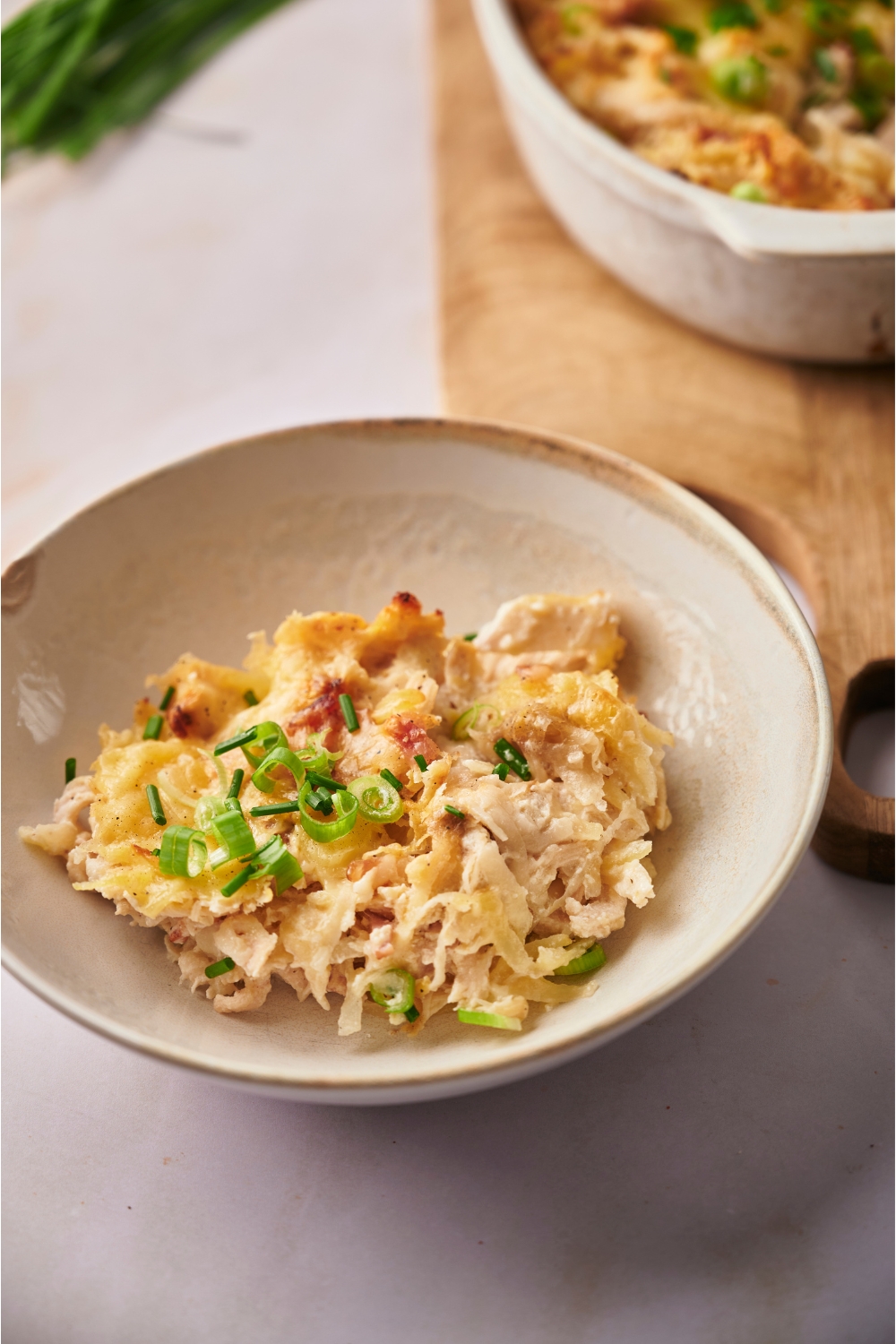 Between the juicy shredded chicken, hearty bites of hashbrowns, crispy bacon bits, and incredibly flavorful cheesy ranch sauce, there's so much to love about this chicken hashbrown casserole recipe.
It's great for both breakfast or dinner, and it makes fantastic leftovers too. Oh, and the best part is that it takes just 5 minutes to prepare!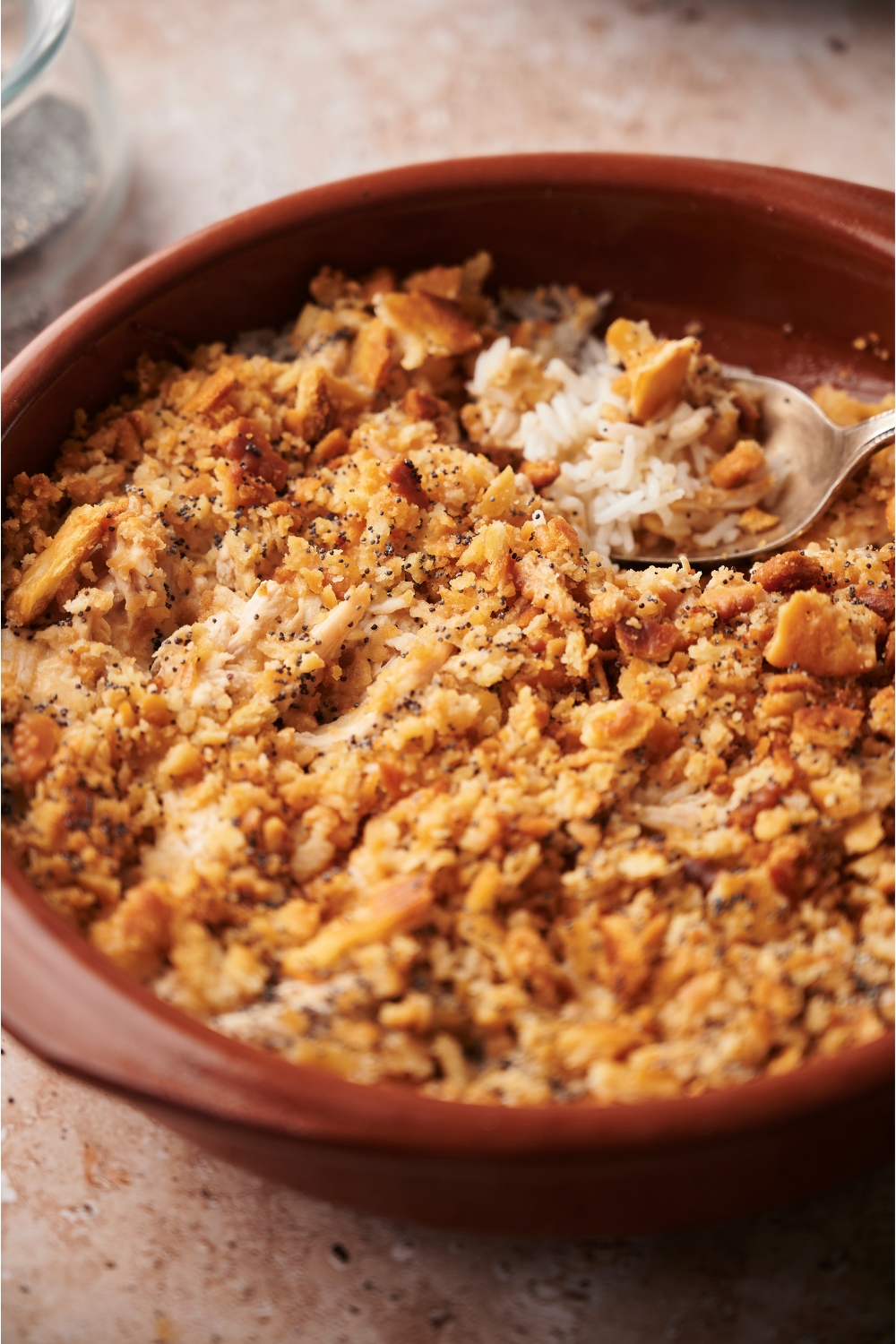 Chicken and rice always make for a satisfying and healthy dinner. This poppy seed chicken casserole combines the two and also kicks things up a notch with an unbeatable crunch from buttery crushed Ritz crackers and poppy seeds.
It's a straightforward yet unforgettable chicken casserole recipe you can make for dinner tonight!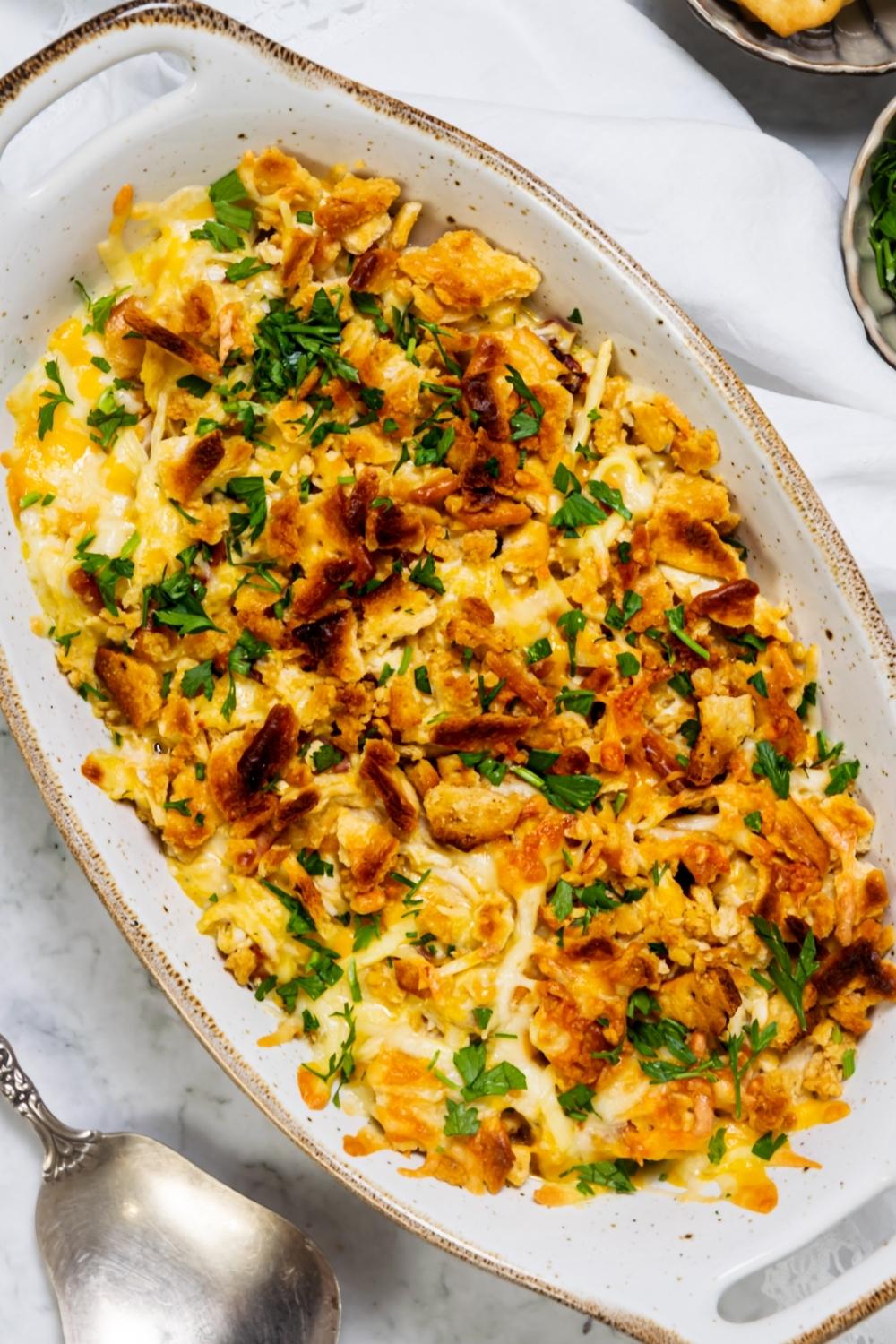 As the name implies, this crack chicken casserole is impossible to resist. It combines tender shredded chicken with a creamy ranch sauce, crunchy bacon bits, and crushed Ritz crackers. Gah, it's just so, so good!
Ground Beef Casserole Recipes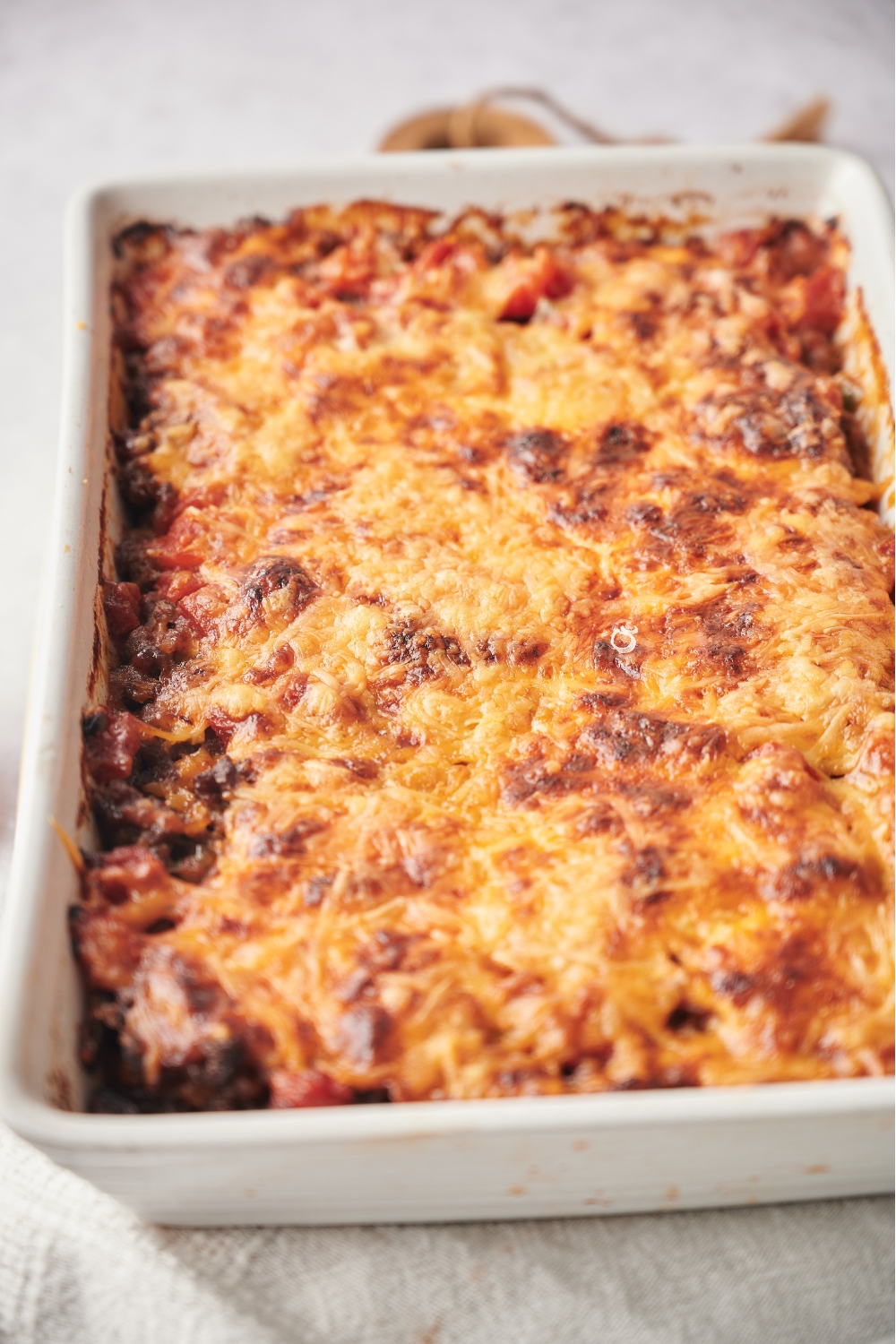 An elevated version of the classic cheesy casserole invented by John Wayne in the 70s, this tasty beef and cheese casserole is chock-full of delicious flavors.
It combines ground beef with taco seasoning, juicy tomatoes, sweet bell peppers, onions, melty cheese, and buttery biscuits. Honestly, this John Wayne casserole might be one of the best dinner casserole recipes you ever make! I know that's how my dad feels about it anyway.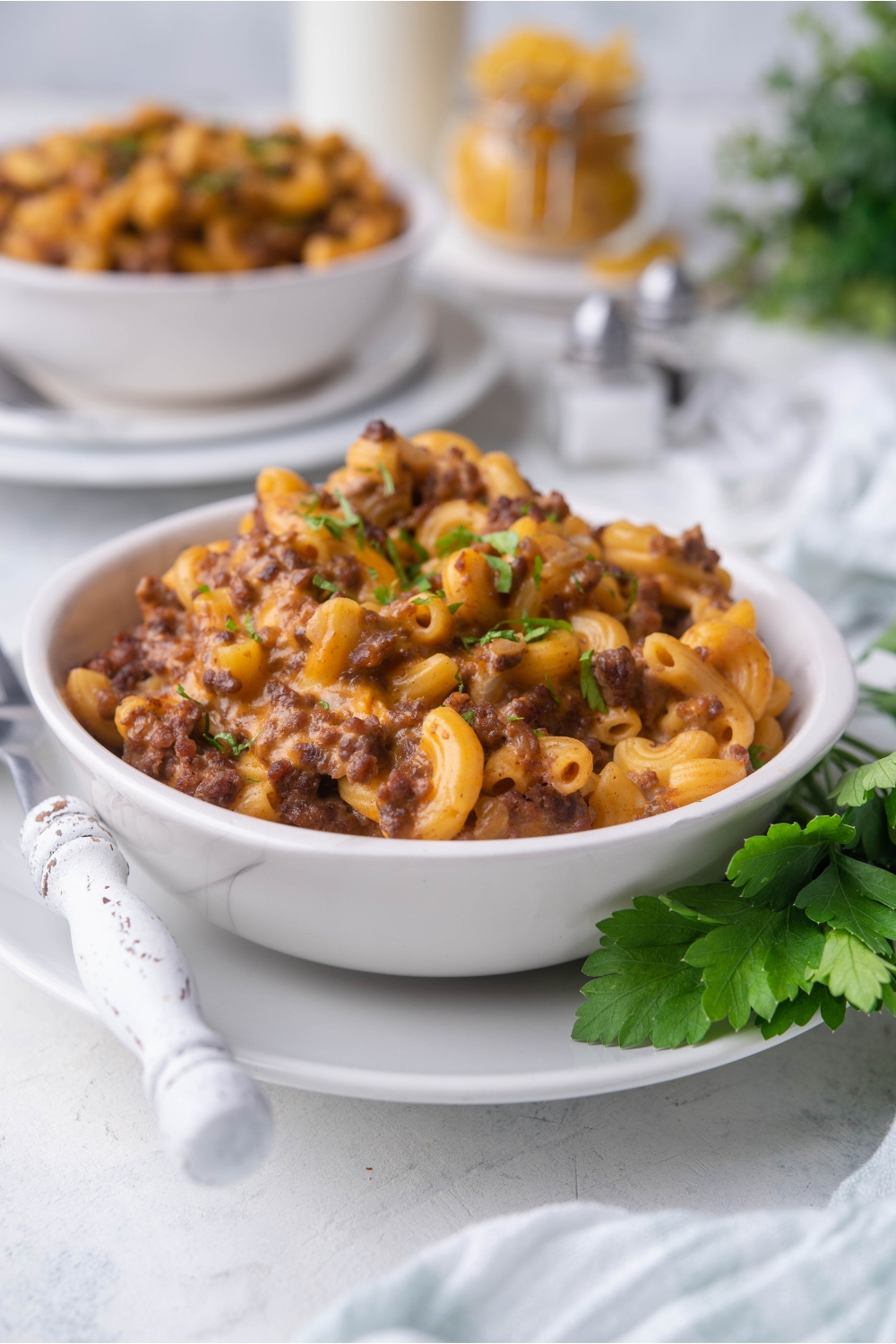 Is there anything more nostalgic or soul-warming than a cheeseburger casserole?
This mouthwatering combination of seasoned ground beef, tender elbow macaroni, and melty cheddar cheese sauce tastes just like the Hamburger Helper mom used to make, but it's a hundred times better!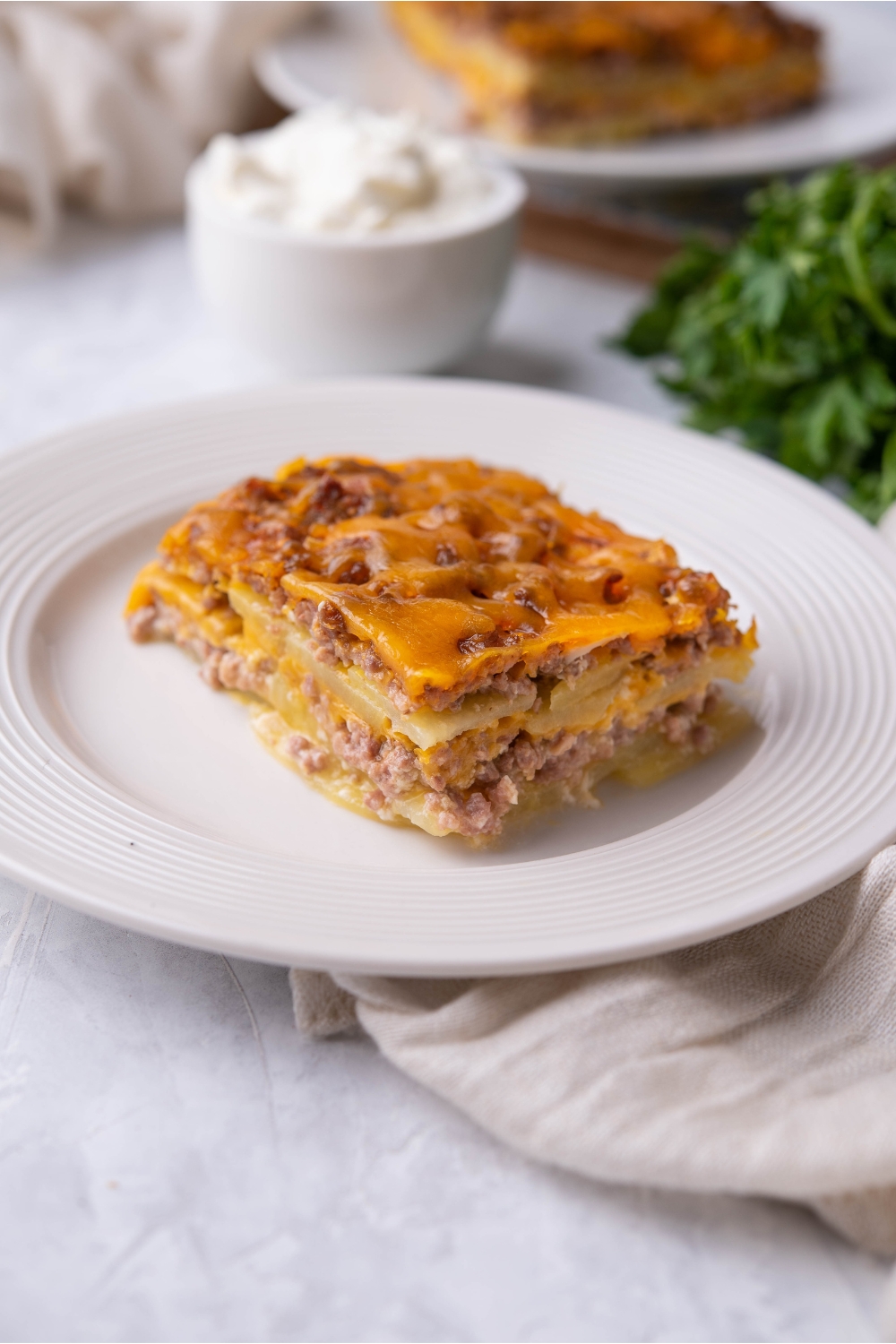 It might be hard to believe this flavorful hamburger potato casserole only has 6 ingredients, but it's true! It combines thinly sliced potatoes, ground beef, a creamy sauce, and, of course, a generous helping of bubbly cheese to make an unforgettable ground beef casserole.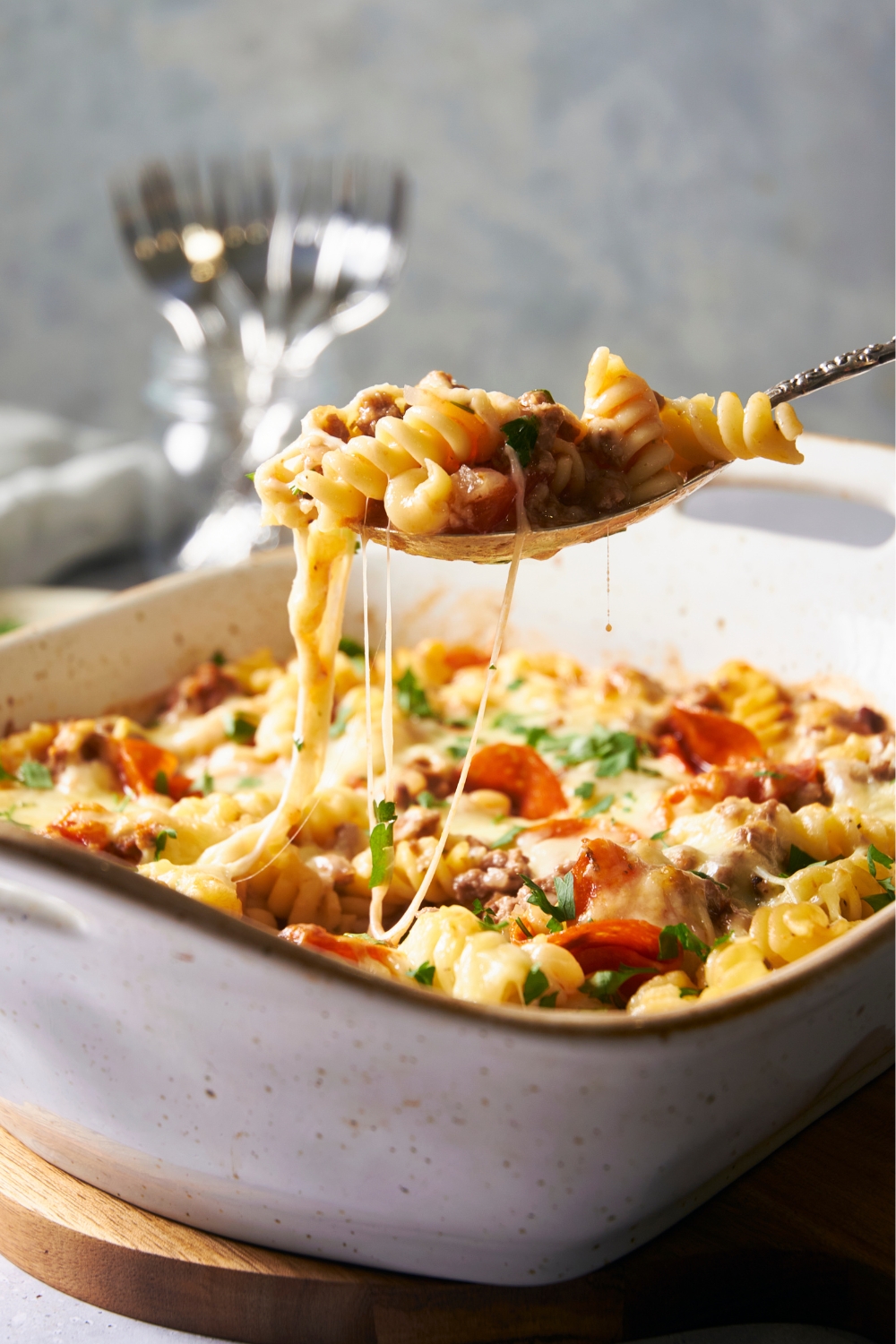 Everyone loves pizza, and everyone loves pasta. So, making this incredibly delicious pizza pasta casserole will make you pretty popular at any get-together or family dinner.
Swirly rotini pasta and seasoned ground beef are covered with all the essential pizza toppings, like marinara sauce, melty mozzarella cheese, and pepperoni. Every bite of this casserole is just as good - if not better - than the last. And if you love either pizza or pasta, then you have to make this casserole.
This crowd-pleasing casserole is an even easier way to make sloppy joes for a big group, and it always satisfies.
Ground beef, bowtie pasta, and sweet corn are coated in a mix of zingy Manwich meat sauce and silky Velveeta cheese and baked with a cheddar cheese topping until golden and melty. What's not to love about all of that?!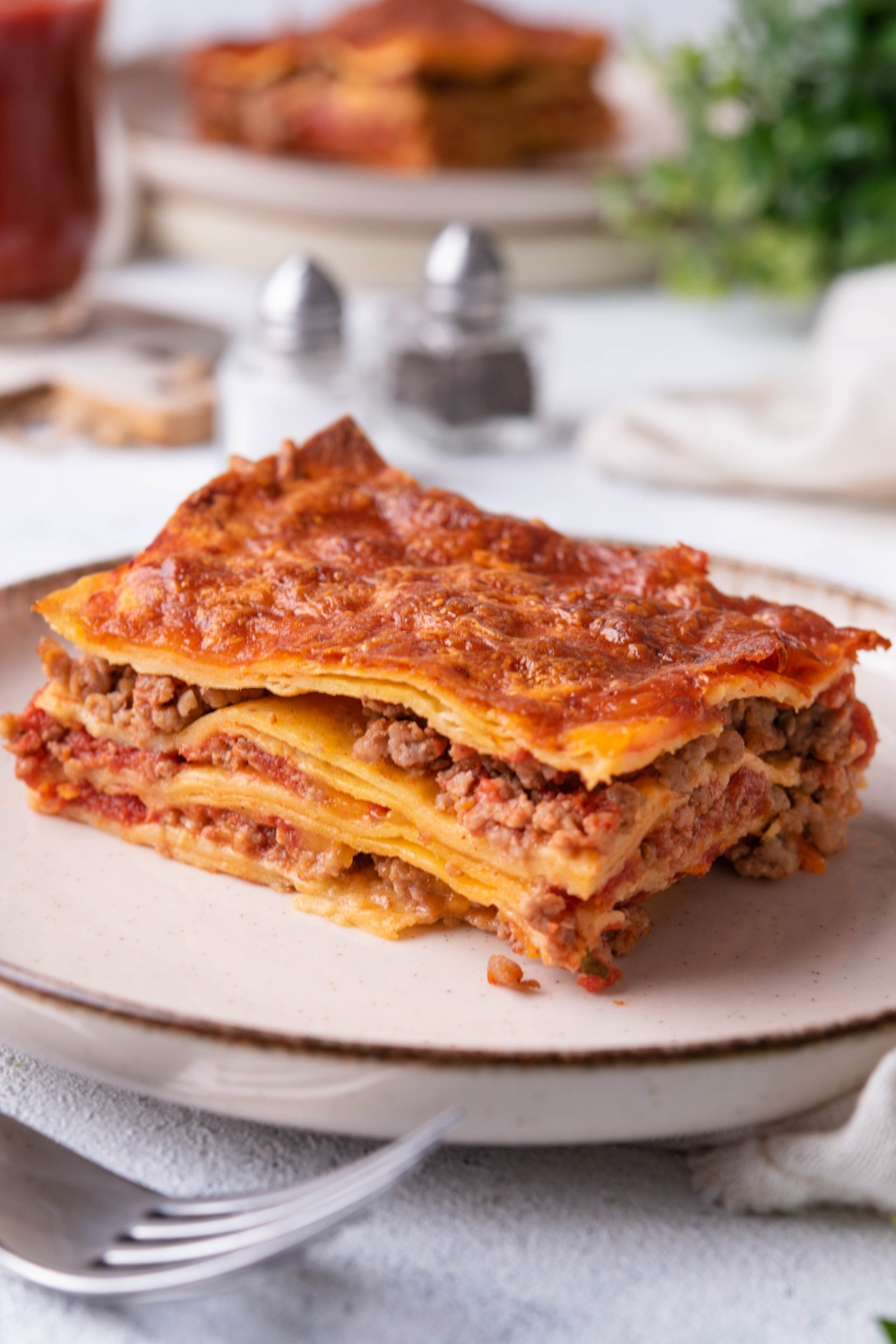 This beef enchilada casserole has all that crave-worthy enchilada goodness packed into a casserole dish instead of finicky rolls, making it even quicker and easier to make.
Layers of tasty corn tortillas, seasoned ground beef, flavorful enchilada sauce, and cheddar cheese make up this beef enchilada casserole for a tasty and comforting dinner recipe everyone will love.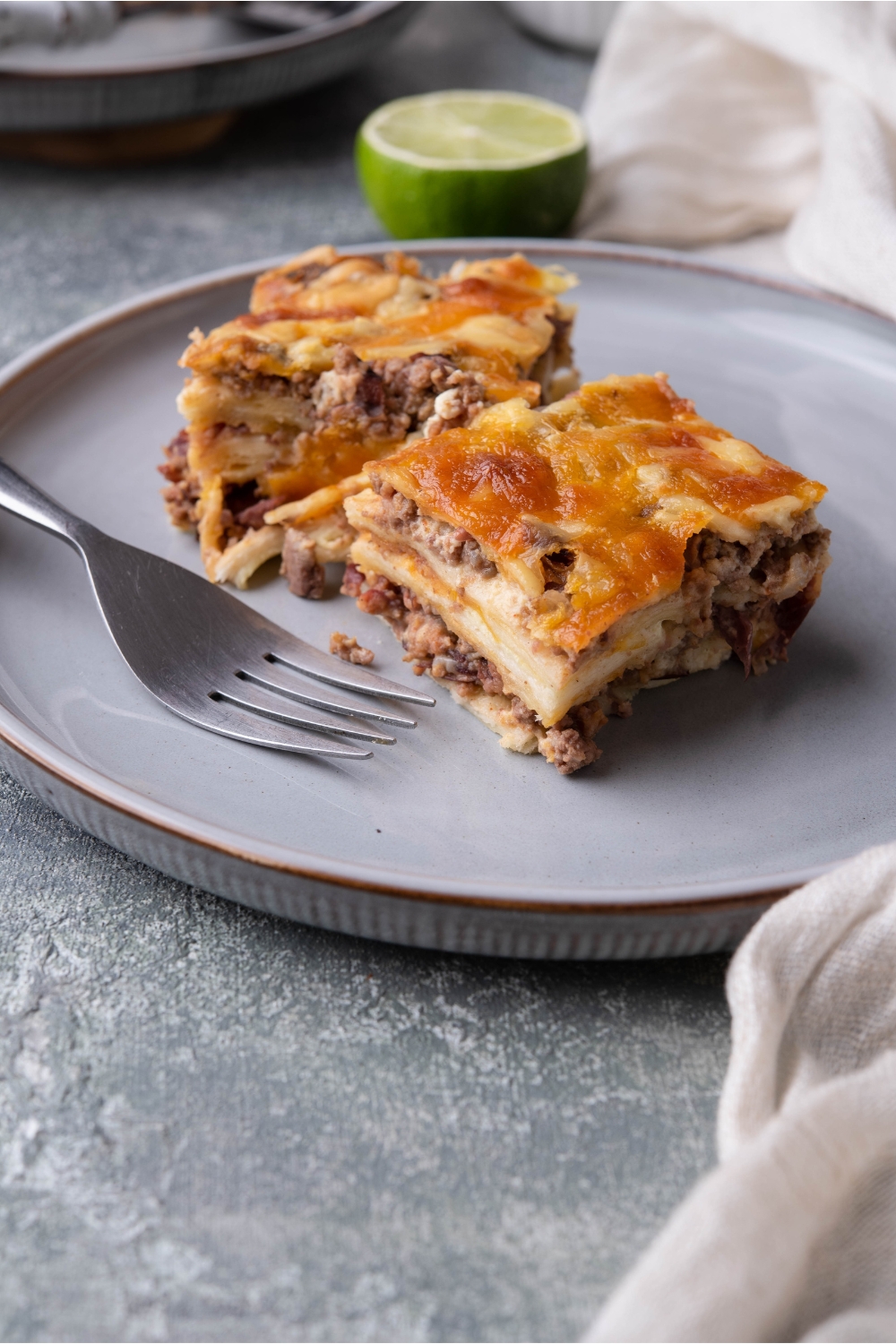 Enjoy all the delicious flavors of a burrito but in a warm and comforting casserole.
This hearty beef burrito casserole combines ground taco beef, refried beans, and tortillas with a wonderfully creamy chicken soup sauce and a yummy three-cheese topping. If you love burritos - or Mexican food in general - you have to give this one a shot.
Healthy Casserole Recipes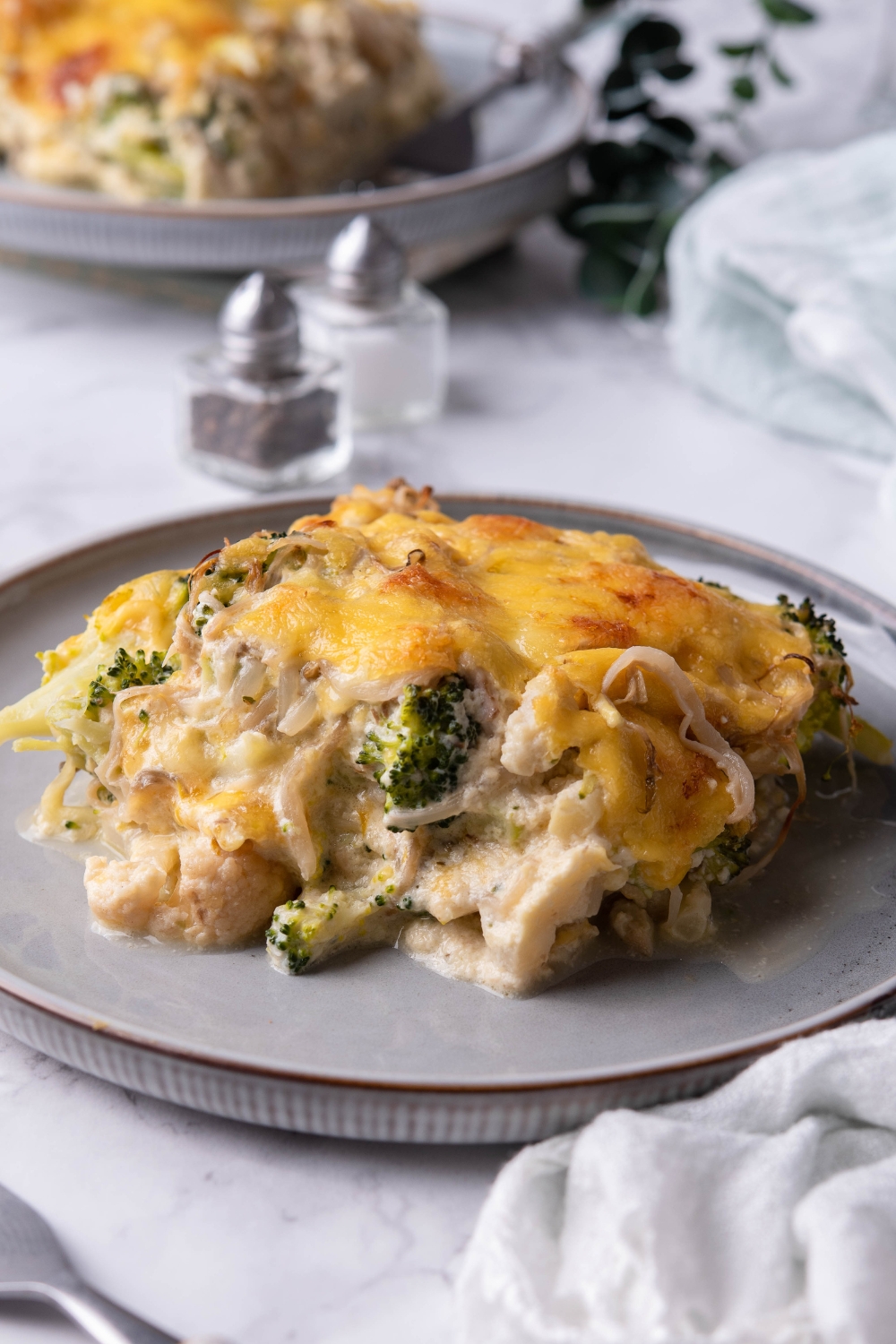 Getting the kids to eat their veggies has never been easier or more delicious!
This tasty vegetarian casserole is packed with tender veggies, a decadent creamy sauce, and ooey gooey melted cheese. It's an easy, customizable, and healthy dinner no one will be able to resist. Plus, it's prepared in just 5 minutes, making it one of my favorite healthy casserole recipes.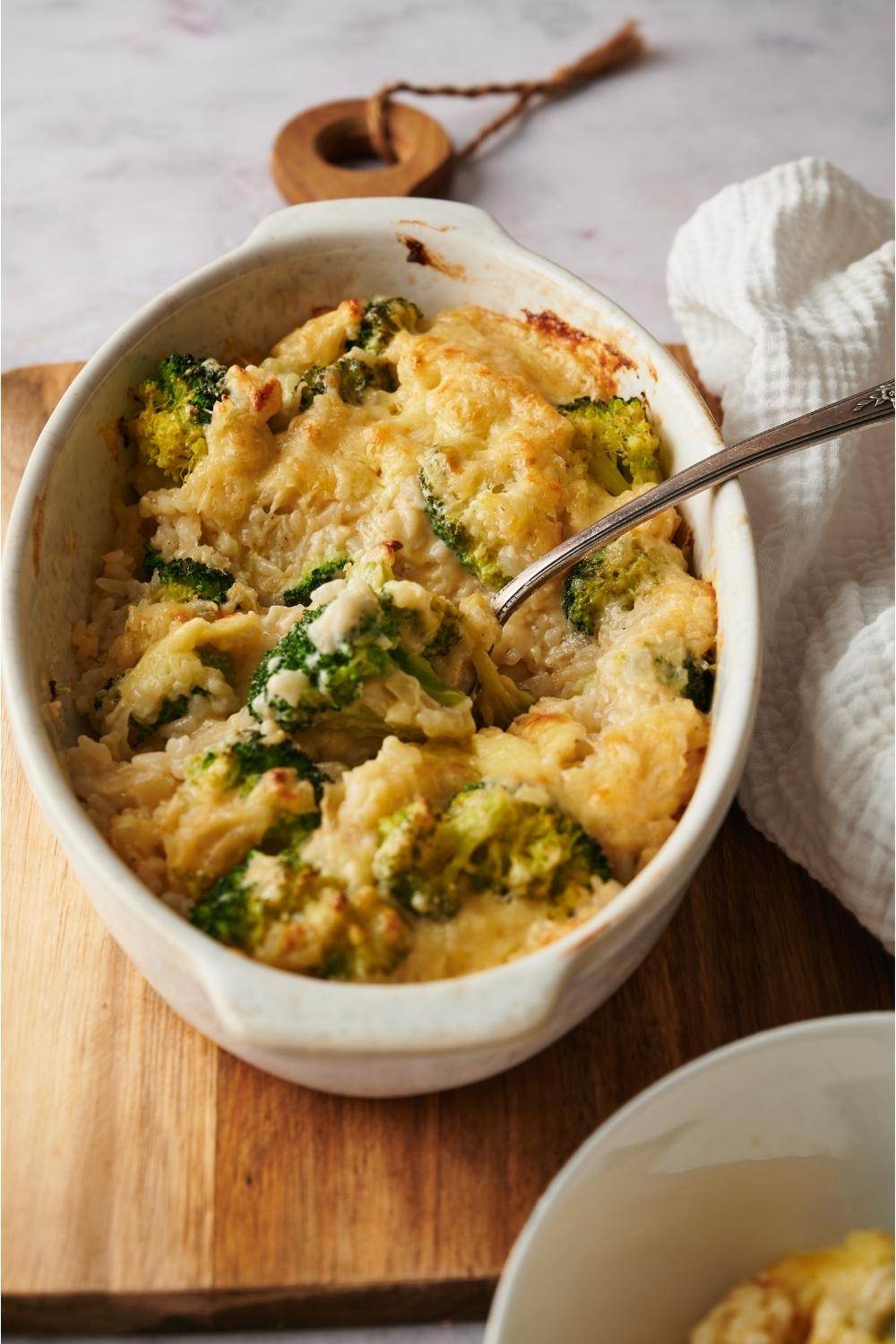 Hearty and healthy, this broccoli rice casserole is always a great choice for an easy weeknight dinner. I mean, it's so simple, yet so delicious.
It combines cooked rice and broccoli florets with a flavorful and creamy cheese sauce to make a dish that's drool worthy. Honestly, it's one of the tastiest healthy casserole recipes you'll find.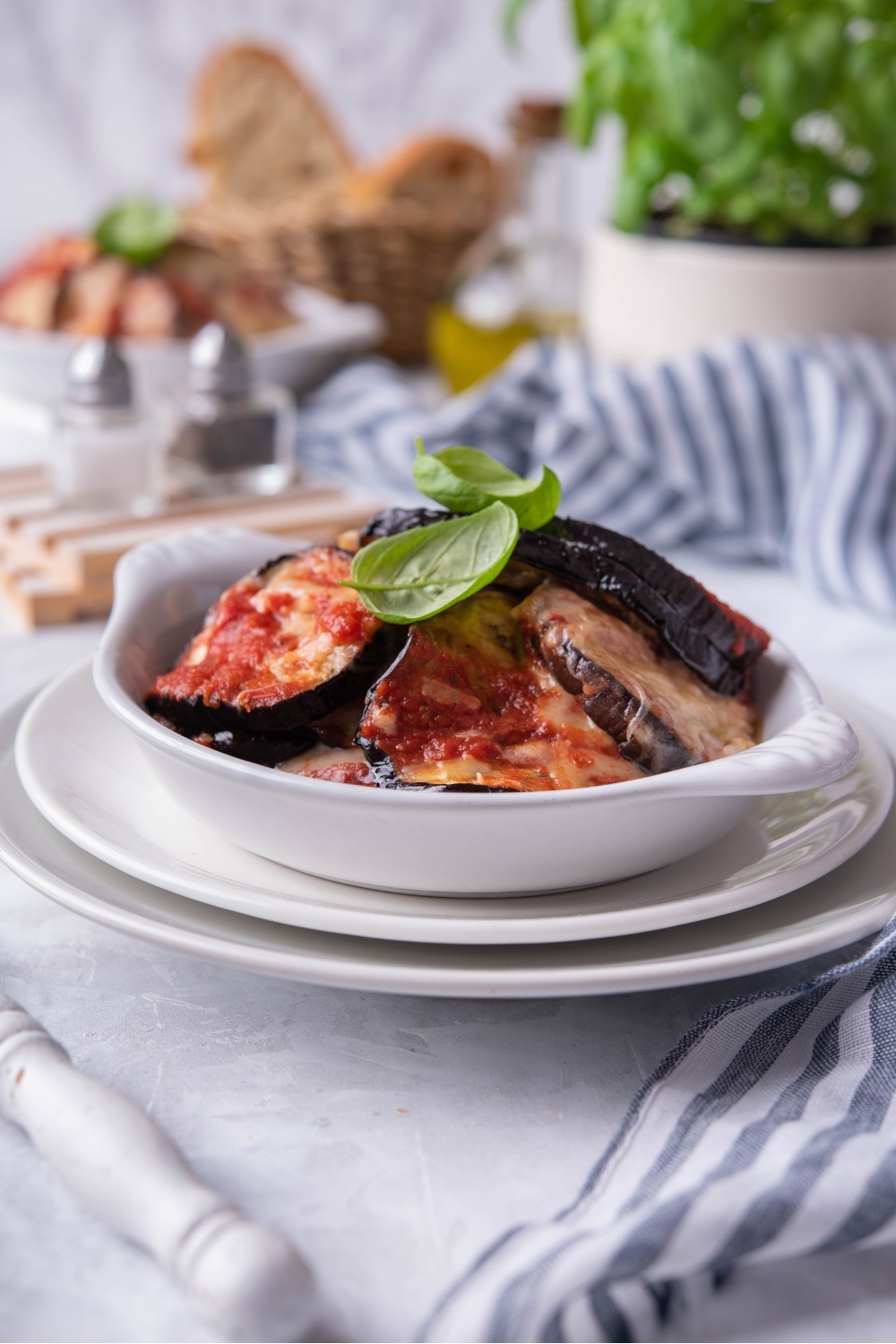 This vegetarian casserole combines slices of roasted eggplants with sweet and tangy pizza sauce, melty mozzarella, and grated parm for a decadent and healthy side dish. It's reminiscent of eggplant parmesan, and it's so, so yummy. Best of all, it takes just 10 minutes to prep.
So, if you're looking for a quick vegetable side dish to make to go along with your main, give this recipe a shot.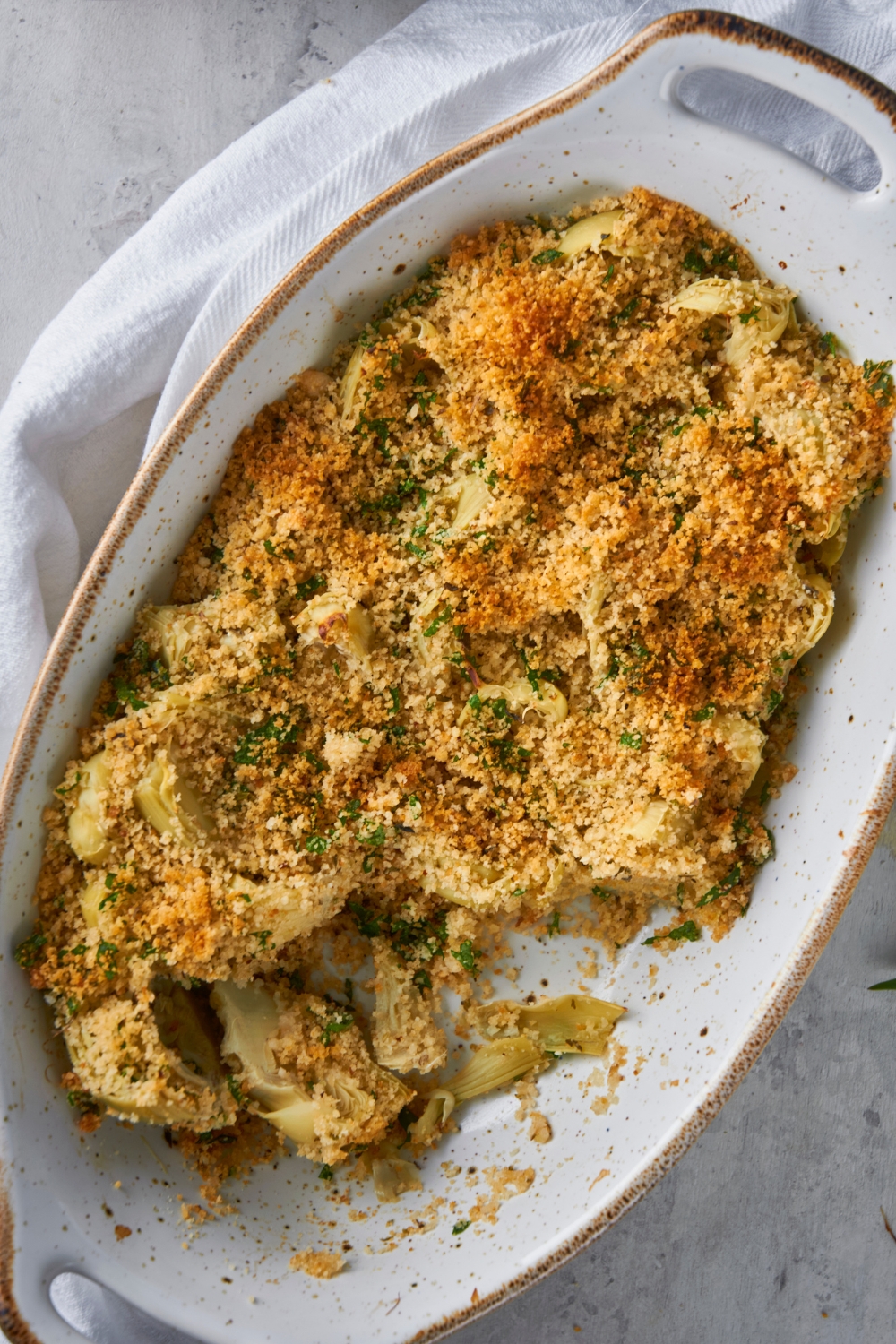 Artichokes are a totally underrated veggie, and there's no better way to make them shine than in this stuffed artichoke casserole recipe.
In this casserole, artichoke hearts are showered with garlicky breadcrumbs and parmesan cheese. Then, the artichokes are baked until they're deliciously tender, and the breading is crispy and beautifully toasted. How good does that sound?!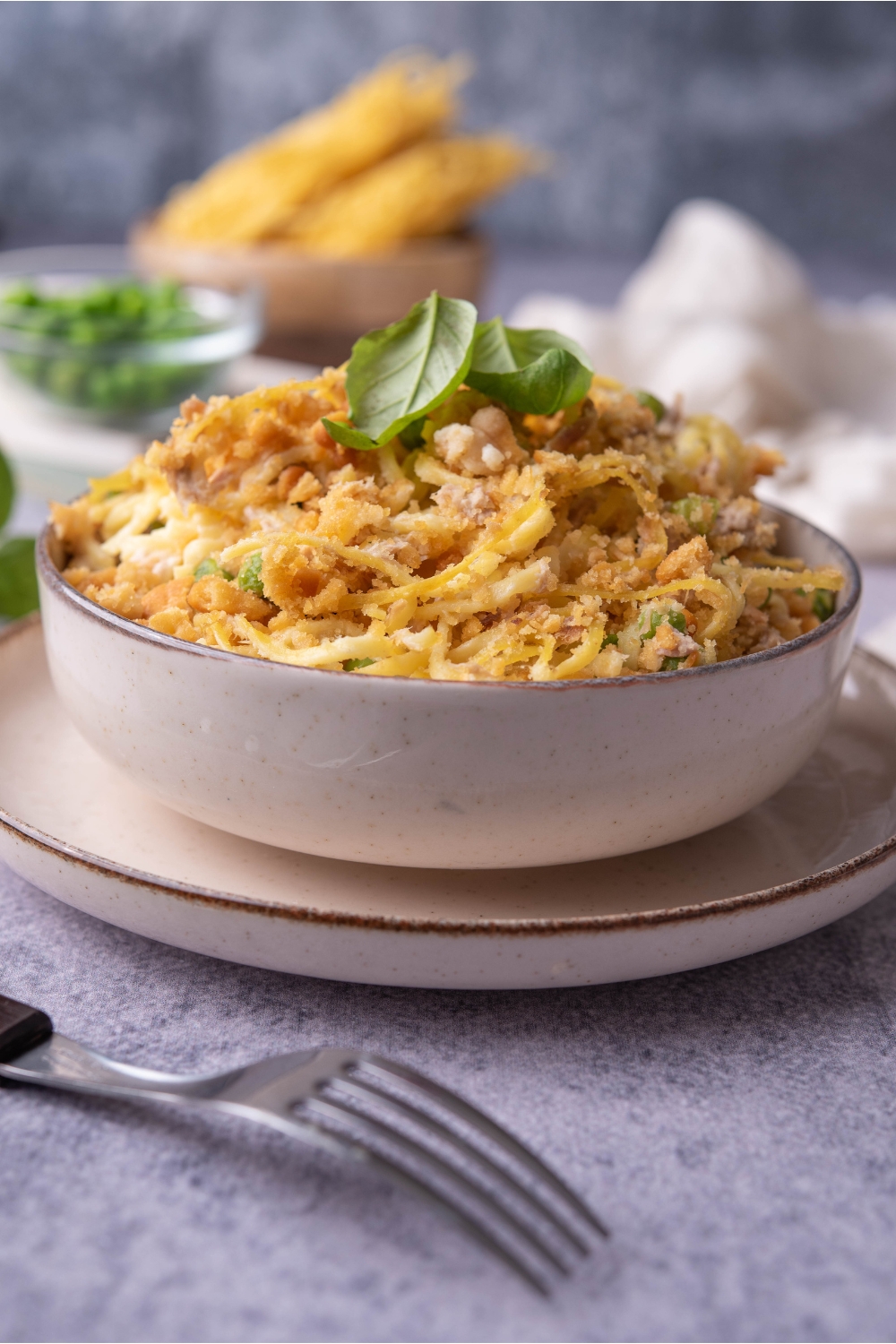 Of course, no casserole recipe list would be complete without a classic tuna noodle casserole.
Made with the simplest ingredients, like canned tuna, condensed cream soup, egg noodles, frozen peas, and crushed Ritz crackers, this tuna noodle casserole will surprise you with how tasty and addictive it actually is. Oh, and the entire thing takes under 30 minutes to make!
Sounds pretty great, right?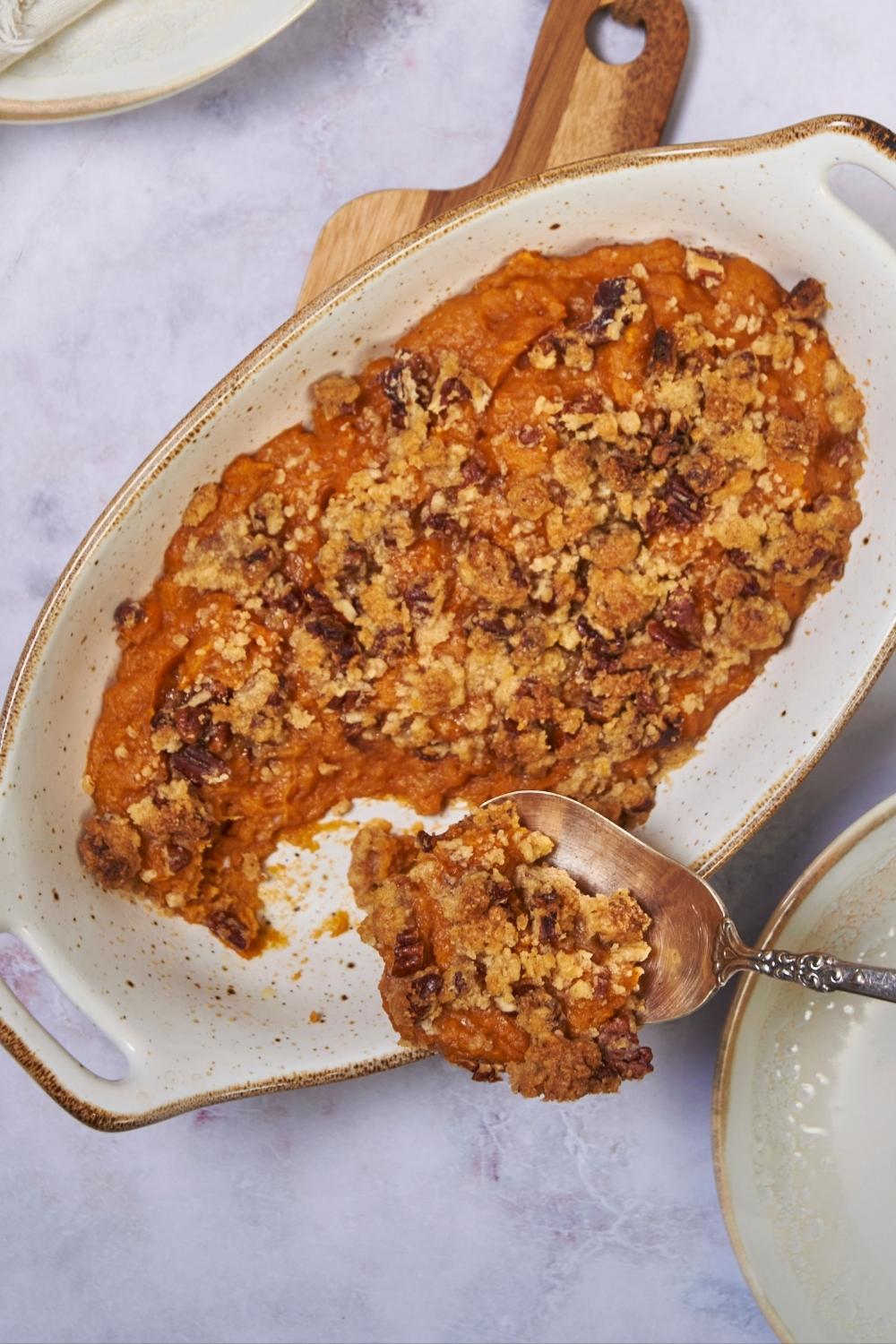 A must-have at any holiday dinner, this sweet potato casserole features a creamy spiced sweet potato filling topped with a caramelized brown sugar pecan crumble. It's perfectly sweetened, full of flavor, and has just the right balance of crunchy and soft textures. Honestly, our family loves this recipe so much that it's become a Thanksgiving tradition to make it.
Also, for what it's worth, I know I'm biased, but I think it's the best sweet potato casserole you'll ever make.
More Casserole Recipes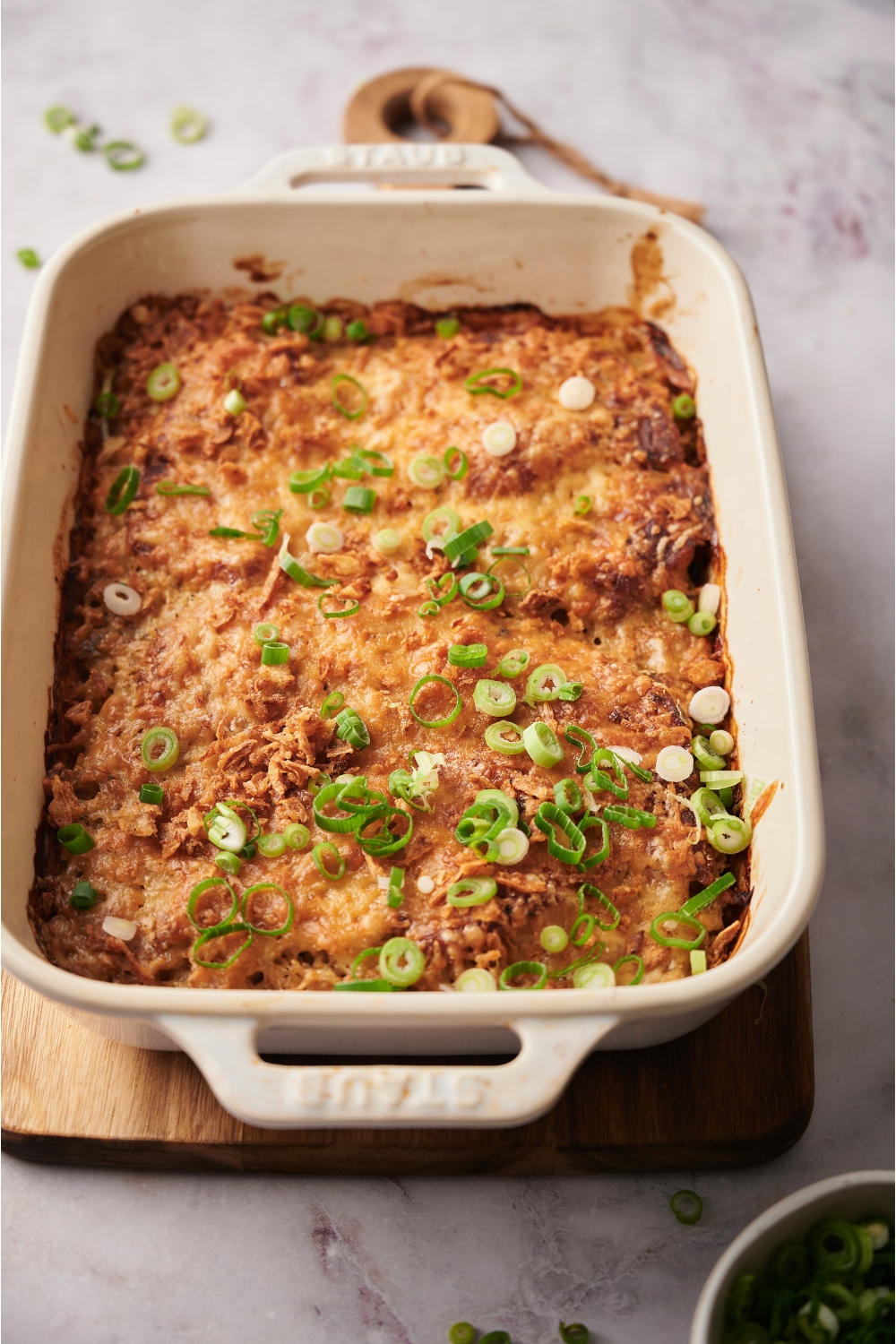 If you've never had pork chops in a casserole, this cheesy rice and pork chop casserole recipe will blow your mind.
The boneless pork chops stay tender and juicy as they're baked over a layer of creamy seasoned rice and bubbly mozzarella cheese. Then, all of that deliciousness gets finished off with some crispy French fried onions.
Seriously, this pork casserole is just so, so good, and it's by far one of our most popular dinner casserole recipes.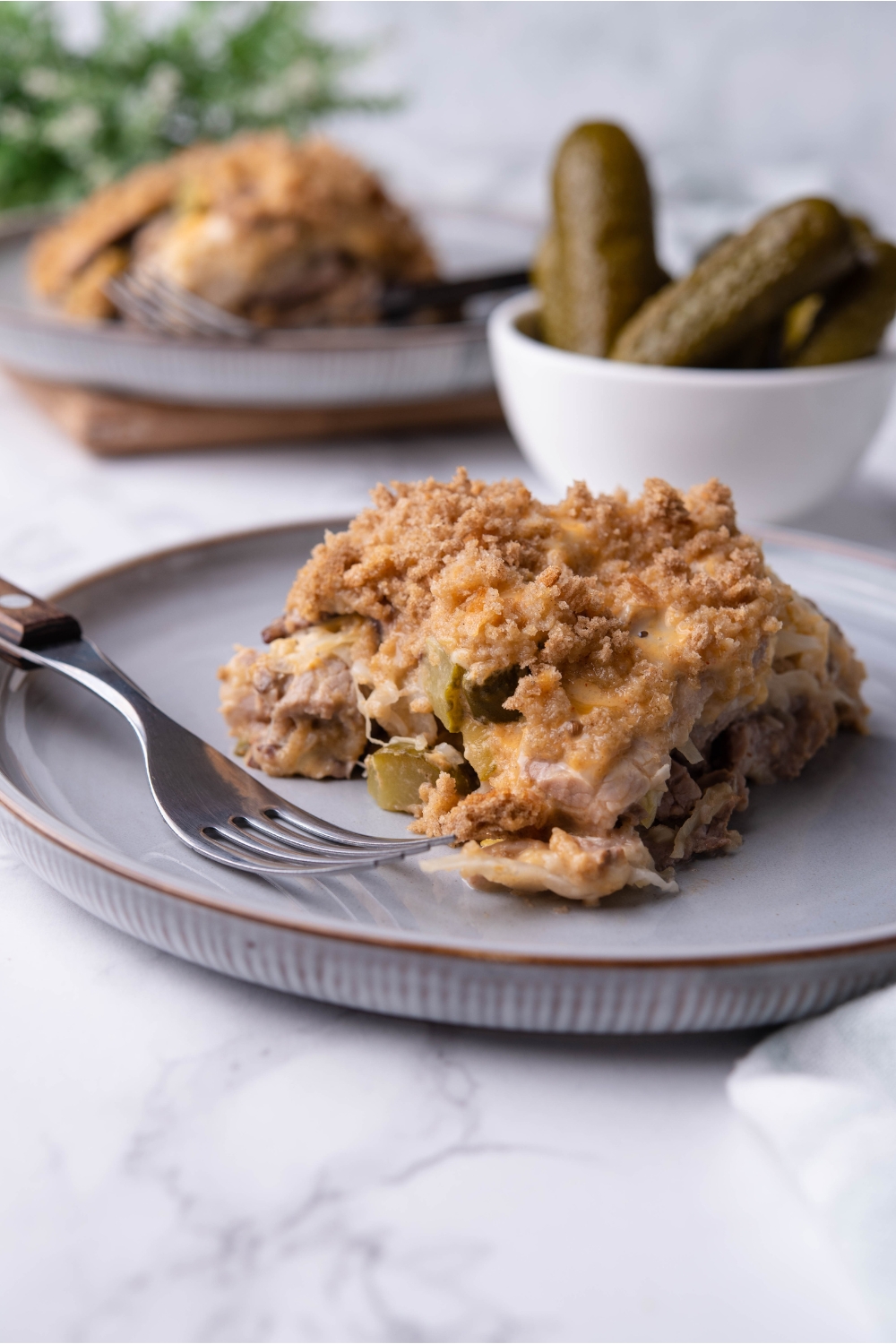 A Reuben sandwich is a combination of corned beef, Swiss cheese, and sauerkraut on rye bread. It's the perfect balance of savory, tangy, and cheesy that keeps you coming back for more bite after bite.
Well, if that sounds good to you, then you need to try this Reuben casserole! It combines layers of rye bread with thinly sliced corned beef, sauerkraut, dill pickles, Swiss cheese, and Thousand Island dressing to make an unforgettable dish.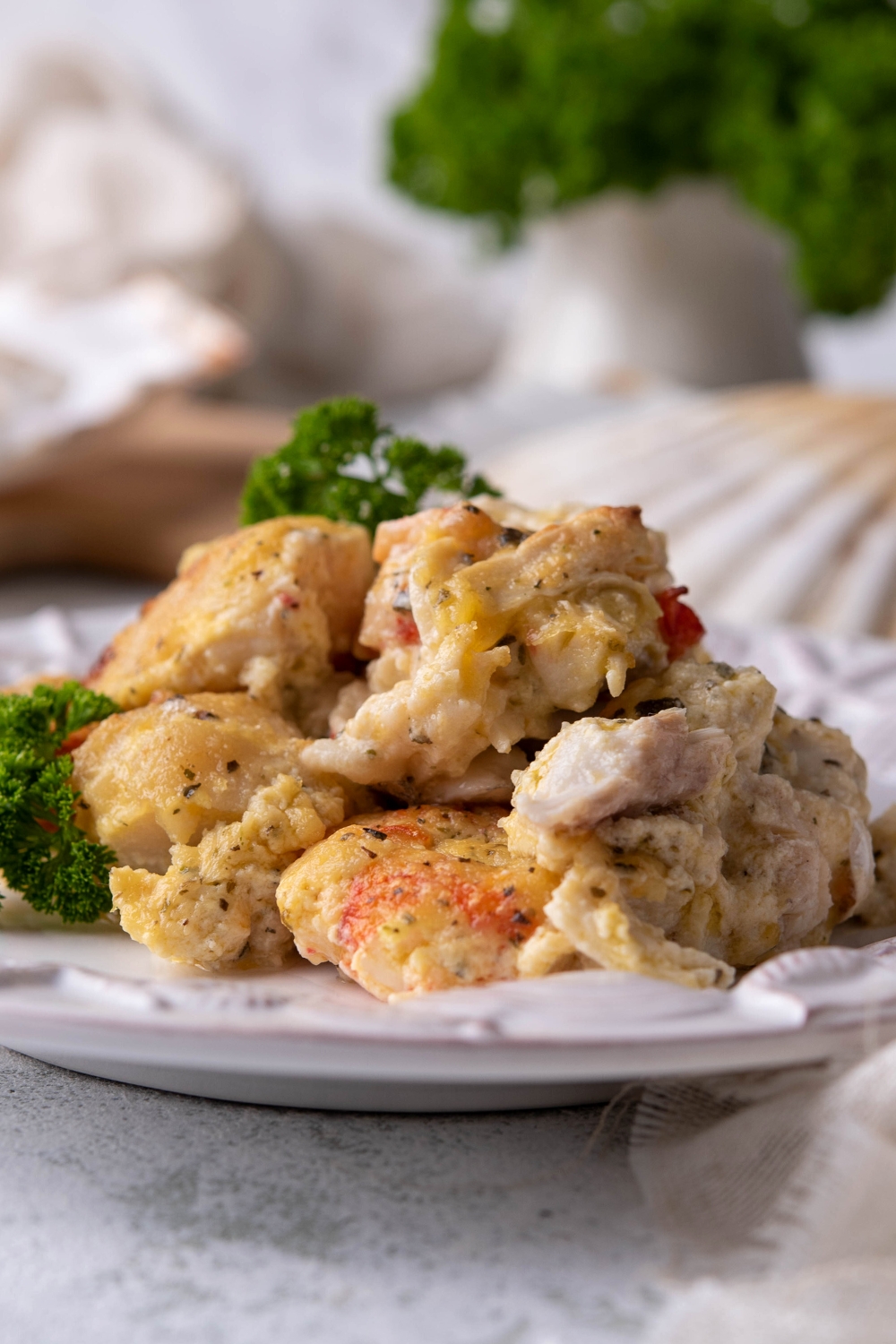 Seafood lovers, meet the casserole recipe of your dreams!
This seafood casserole is packed with a mix of sweet shrimp, tender scallops, flaky fish fillets, and buttery crab or lobster meat. Then, all of that tasty tastiness gets covered in a generously seasoned cream sauce. Yes, it's as good as it sounds, and it's an unforgettable dinner that'll have the whole family raving.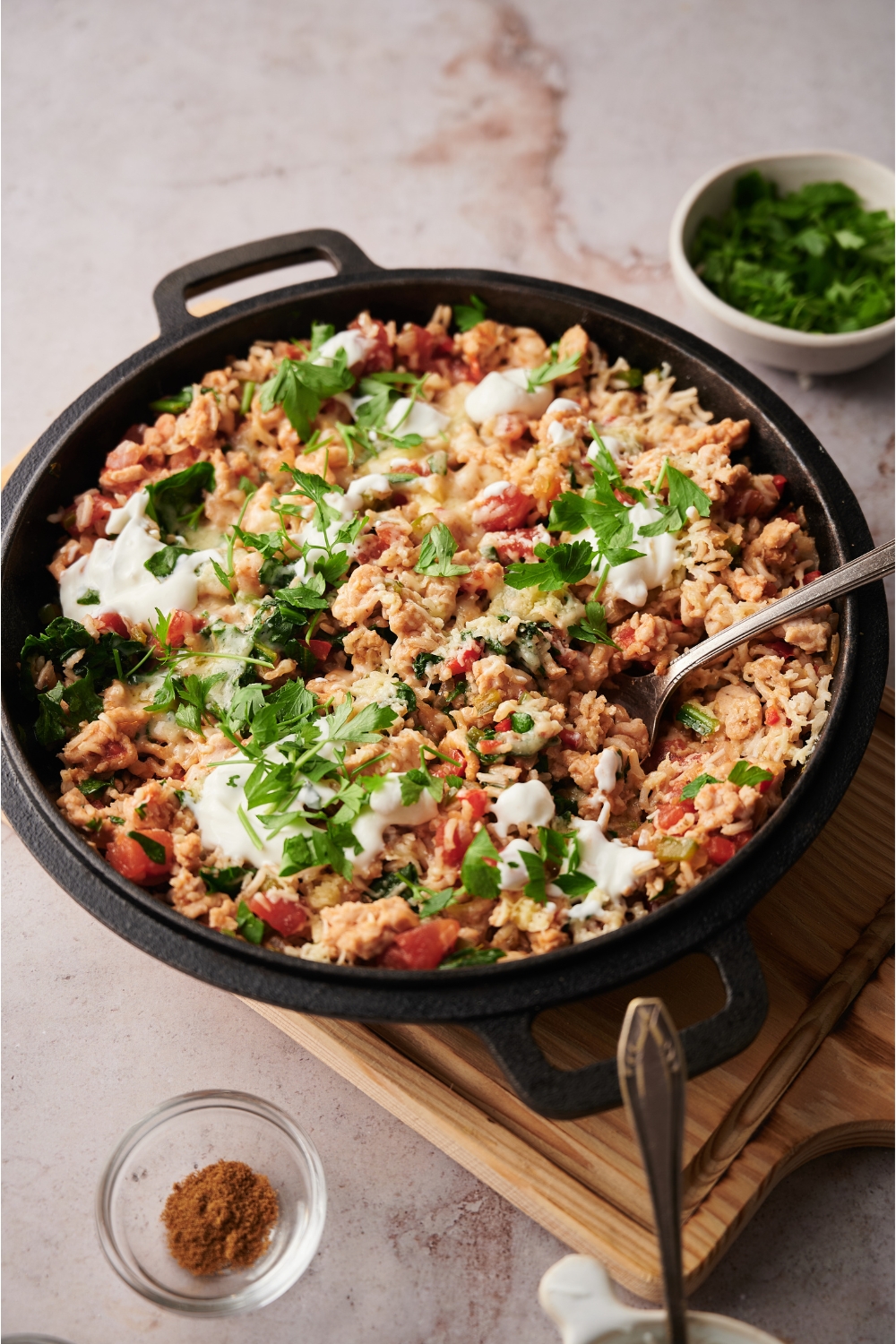 If you love the idea of stuffed peppers for dinner but don't love the messy process of stuffing the peppers yourself, this easy and healthy stuffed pepper casserole is for you.
It has everything that makes stuffed peppers delicious, minus the hassle. Sweet bell peppers combine with ground turkey, brown rice, spinach, tomato sauce, and melty cheese to make a meal the whole family will love! Oh, and everything cooks in 20 minutes and in just one pan!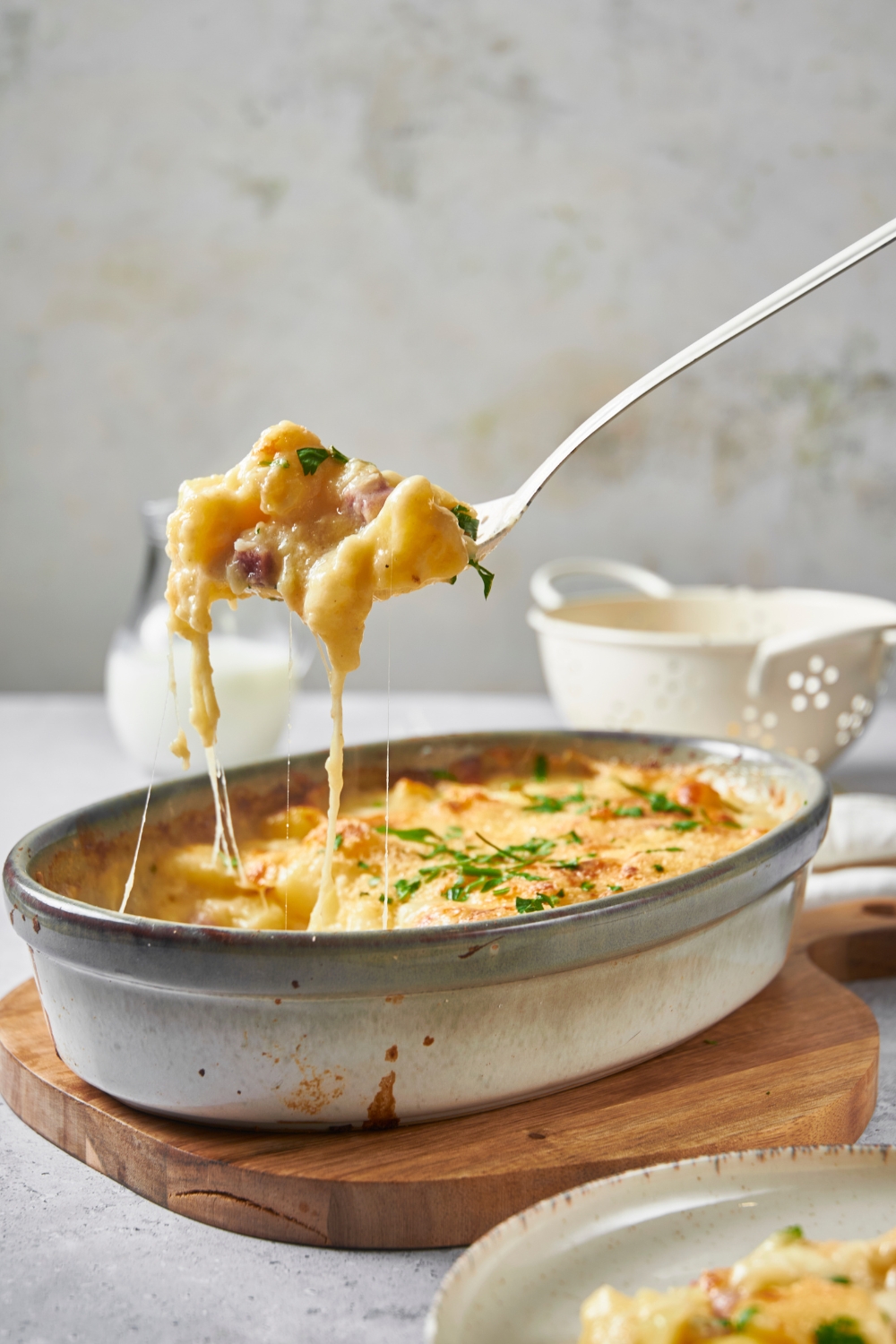 Sometimes a simple creamy casserole made with basic pantry staples is the most comforting and satisfying dinner.
This creamy baked potato casserole has chunks of meaty ham scattered throughout and is topped with bubbly shredded cheese. It makes for an incredibly easy dinner or even breakfast, and it's arguably even better the next day!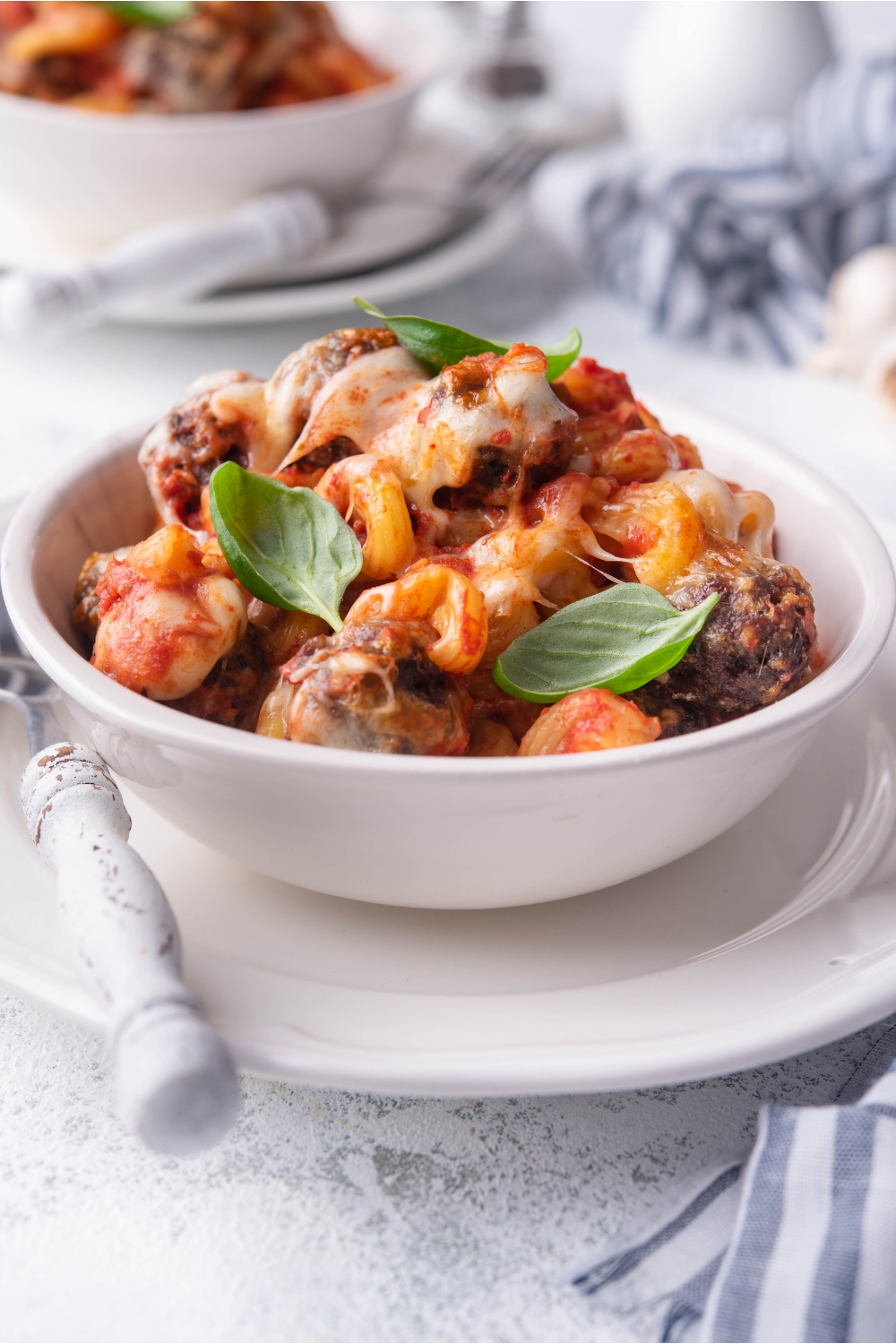 This delicious pasta casserole is a tasty and easy switch-up from your usual spaghetti and pasta dinner. It's made with mini meatballs and elbow macaroni and baked in a flavorful homemade marinara sauce under a layer of cheesy golden mozzarella.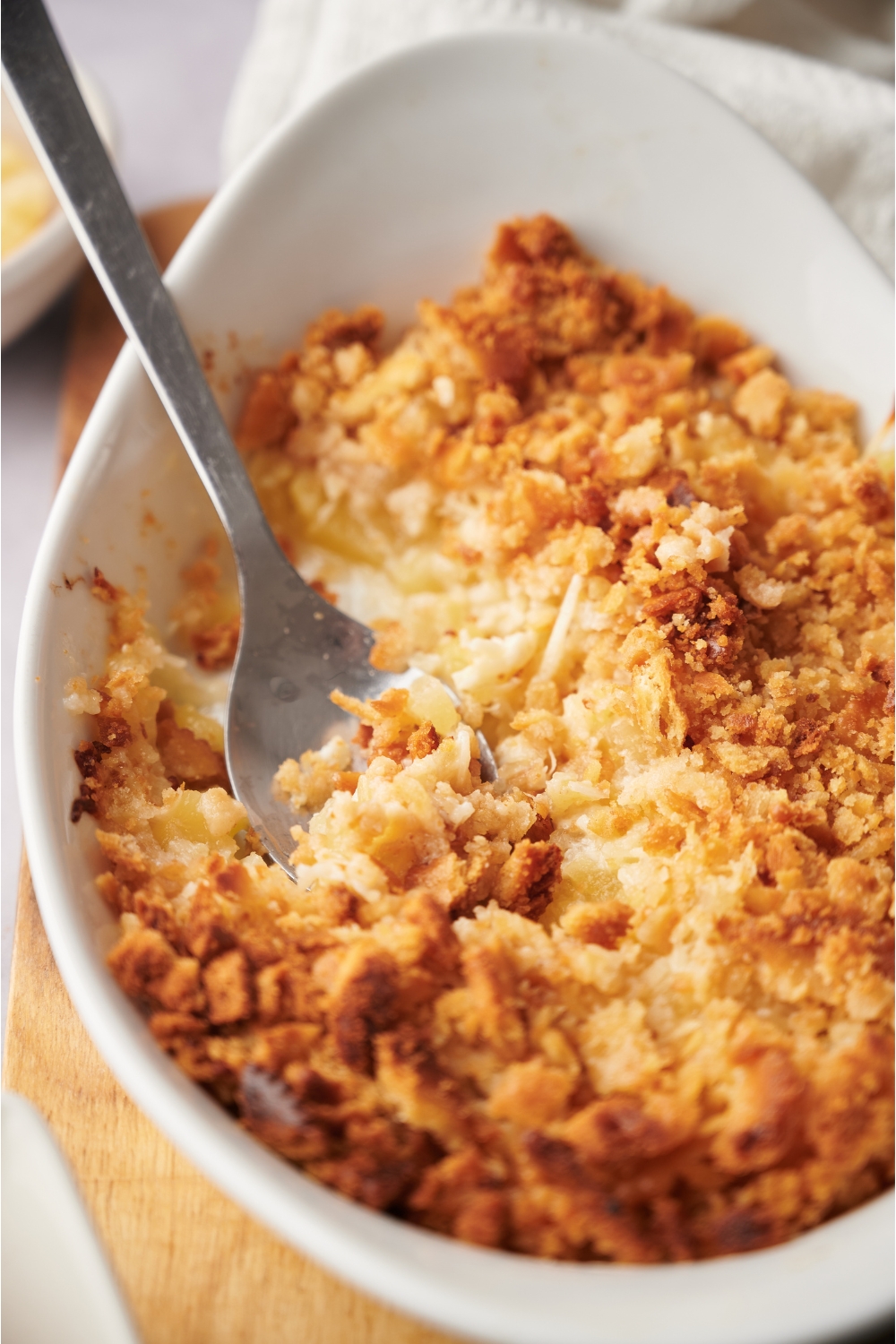 Pineapple with cheese might sound like an unlikely combination, but believe me when I say this sweet and salty pineapple casserole is always a hit!
This casserole combines tangy pineapple tidbits with ooey-gooey melty cheddar cheese, and a buttery Ritz cracker crumble. It makes a fantastic appetizer or side dish, and it's the hit of almost every party we serve it at.