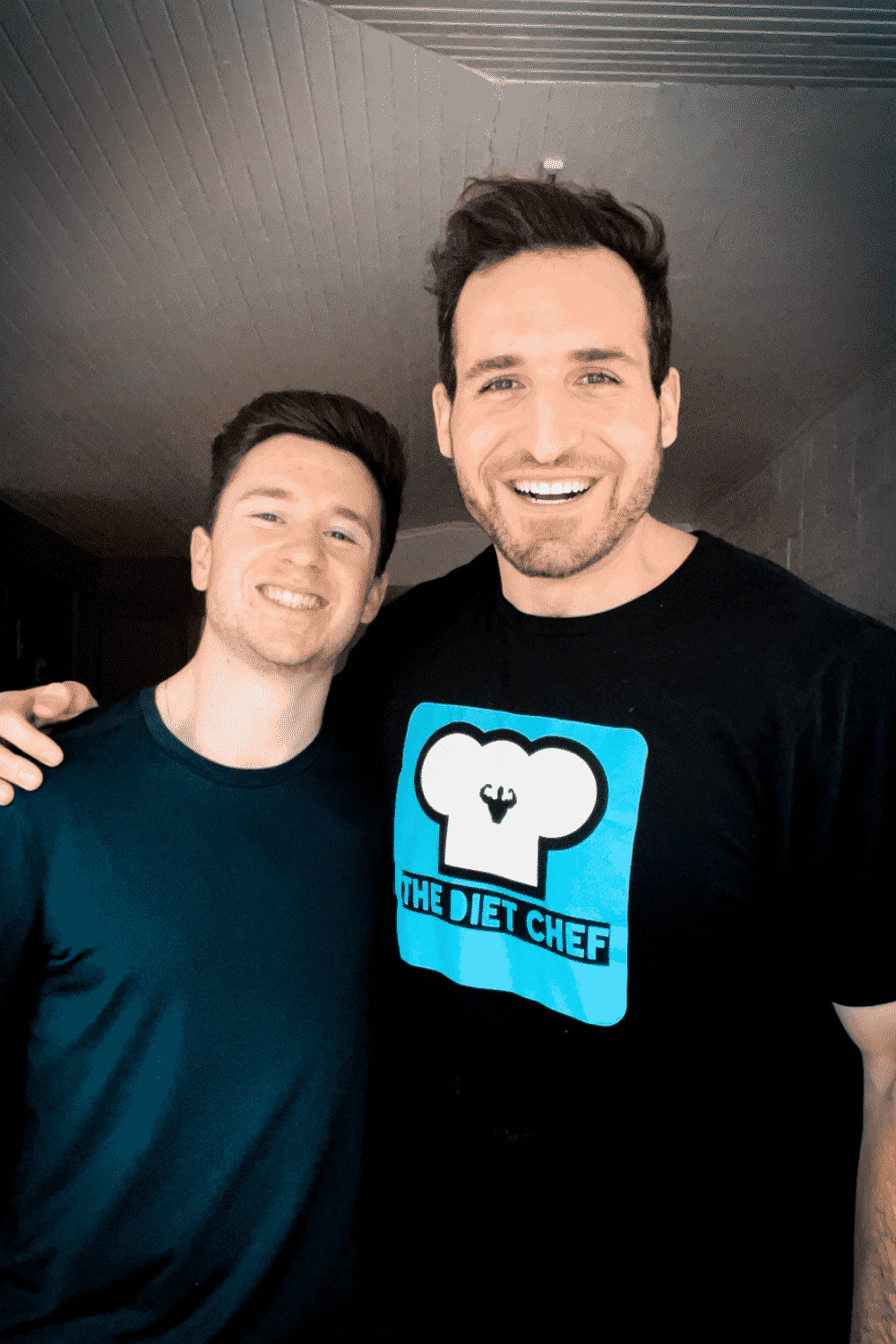 Hey there.
Welcome to our food blog!
We are a two-man team over here at "I'm Hungry For That", comprising of Brendan Cunningham (pictured left) and Joe Duff (pictured right).
Both of us are incredibly passionate about food, and we love creating recipes, so we thought it'd be fun to team-up and share our favorites.
That said, the two of us have followed various diets throughout the course of our lives, so that's where the inspiration for our recipes comes from.
For instance, Brendan has been following more of a plant-based diet for the past several years, so you'll notice he's the creator of most/all of the vegan recipes on the blog.
Some of his favorite vegan recipes that you'll find on the blog are these vegan oatmeal cookies, this vegan key lime pie, and this vegan biscuits and gravy recipe.
On-the-other-hand, Joe follows a more low carb keto-based approach to eating, so he makes those kinds of recipes for the blog. And, actually, you can find even more of Joe's keto-friendly recipes on his website The Diet Chef's, and also his YouTube Channel.
His recipes are so popular they've been featured in Delish Magazine, Men's Health, Women's Health, Apple News, Yahoo, MSN, Buzzfeed, and many more!
Some of his favorite keto recipes that you'll find on here are these keto french fries, this keto cauliflower soup, and these keto cupcakes.
Of course, while we both love to create recipes for our unique diets, we also like to indulge from time-to-time. So, you'll find some of our favorite indulgent recipes - and some family favorites - on here too!
With all of that said, we hope you love these recipes as much as we do!
Thanks for stopping by and getting to know us a little better.
Joe & Brendan