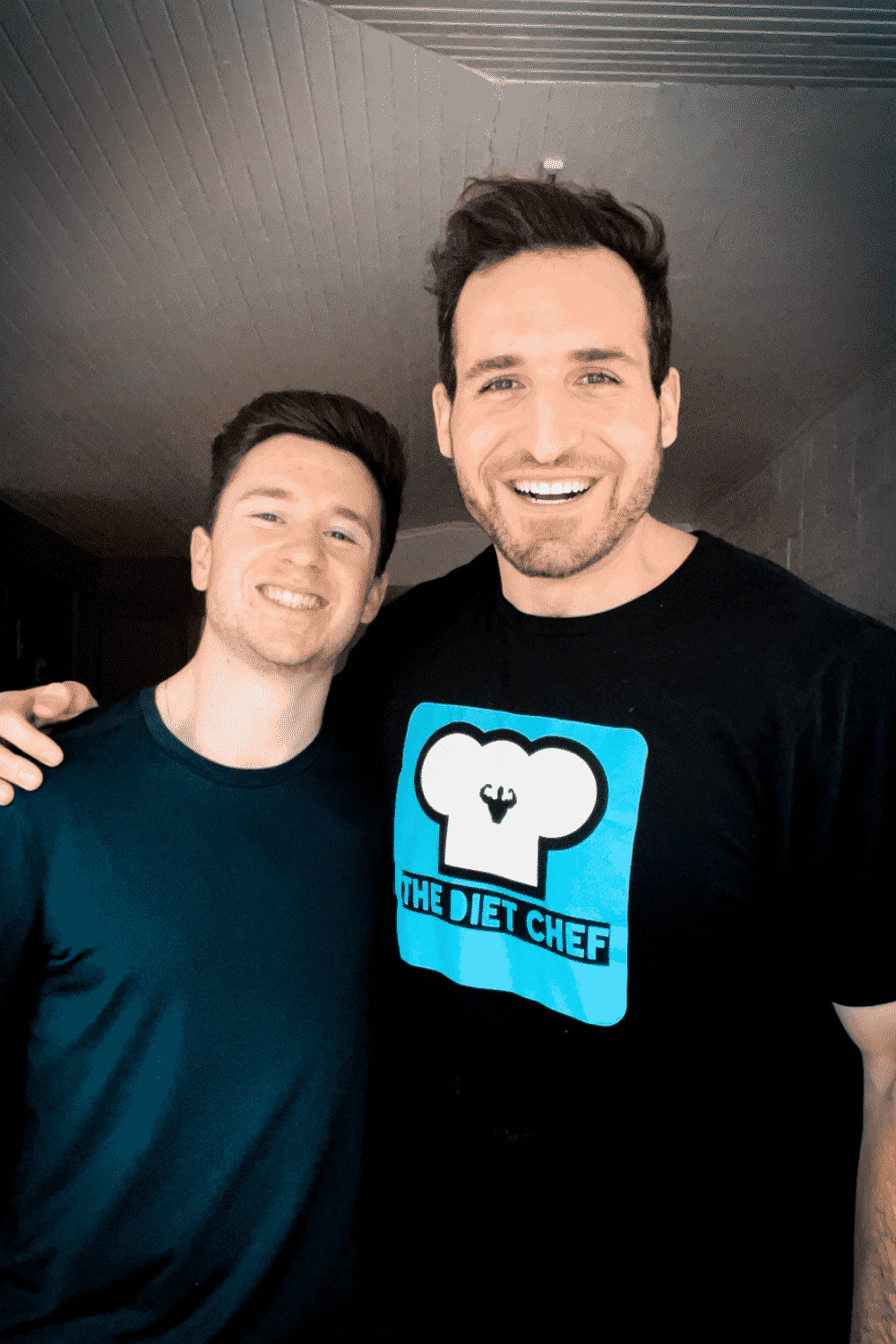 Welcome to our food blog!
We are a two-man team over here at "I'm Hungry For That", comprising of Brendan Cunningham (pictured left) and Joe Duff (pictured right).
We grew up as "cousins" - Joe's mom was best friends with Brendan's grandma - and now we work together every day on this blog.
Meet Brendan Cunningham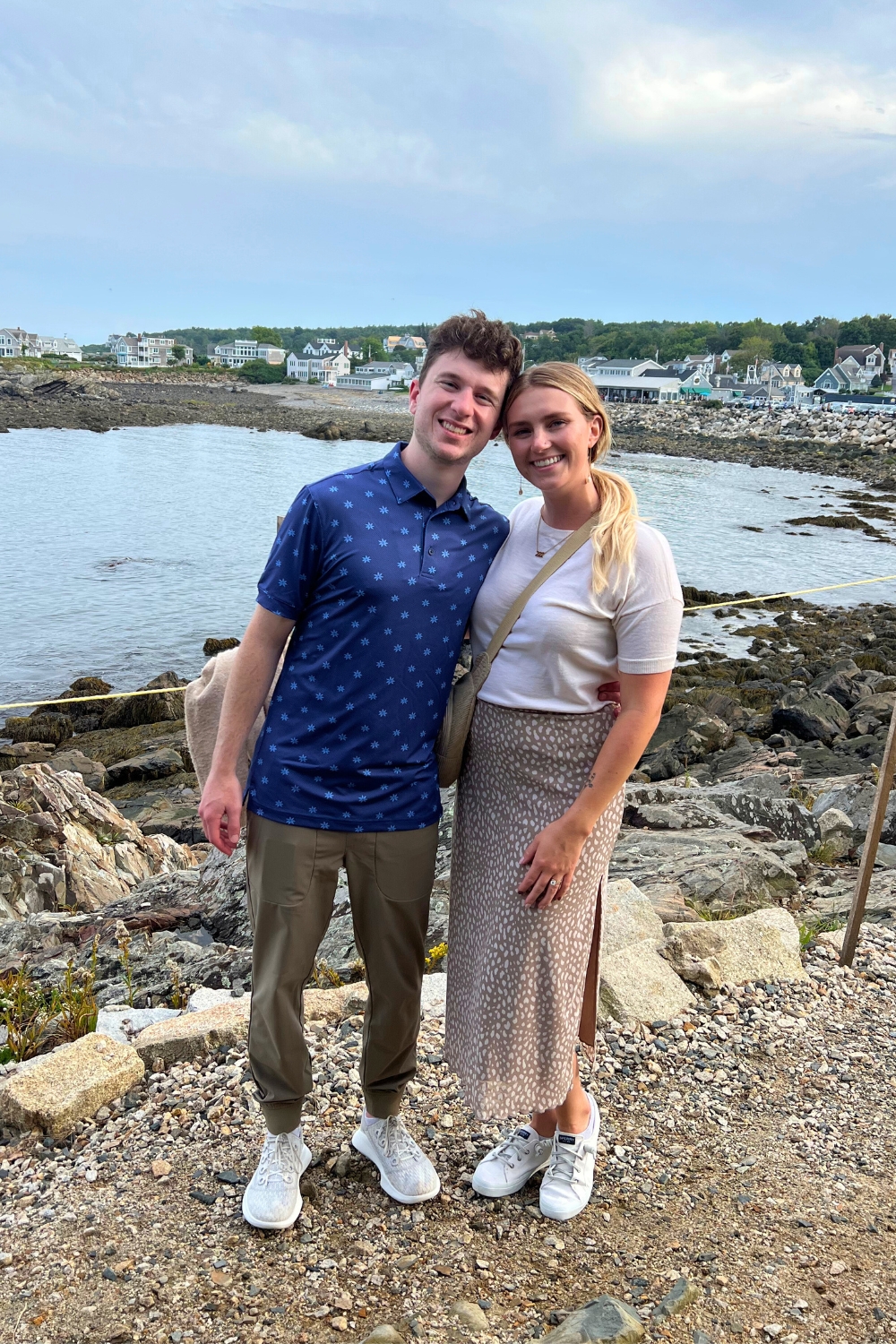 Hey there, I'm Brendan Cunningham.
I've been cooking at home for myself for over 10 years now, and my wife, Jesi, and I love cooking together. It's become one of our favorite things to do, and we're always experimenting with new recipes to come up with things that are worthy of sharing. Anyway, while I'm not a professional chef by any means, I definitely consider myself a "pro home cook," and I love sharing my passion for cooking with anyone who will let me. So, thanks for stopping by!
RECIPES I LIKE TO MAKE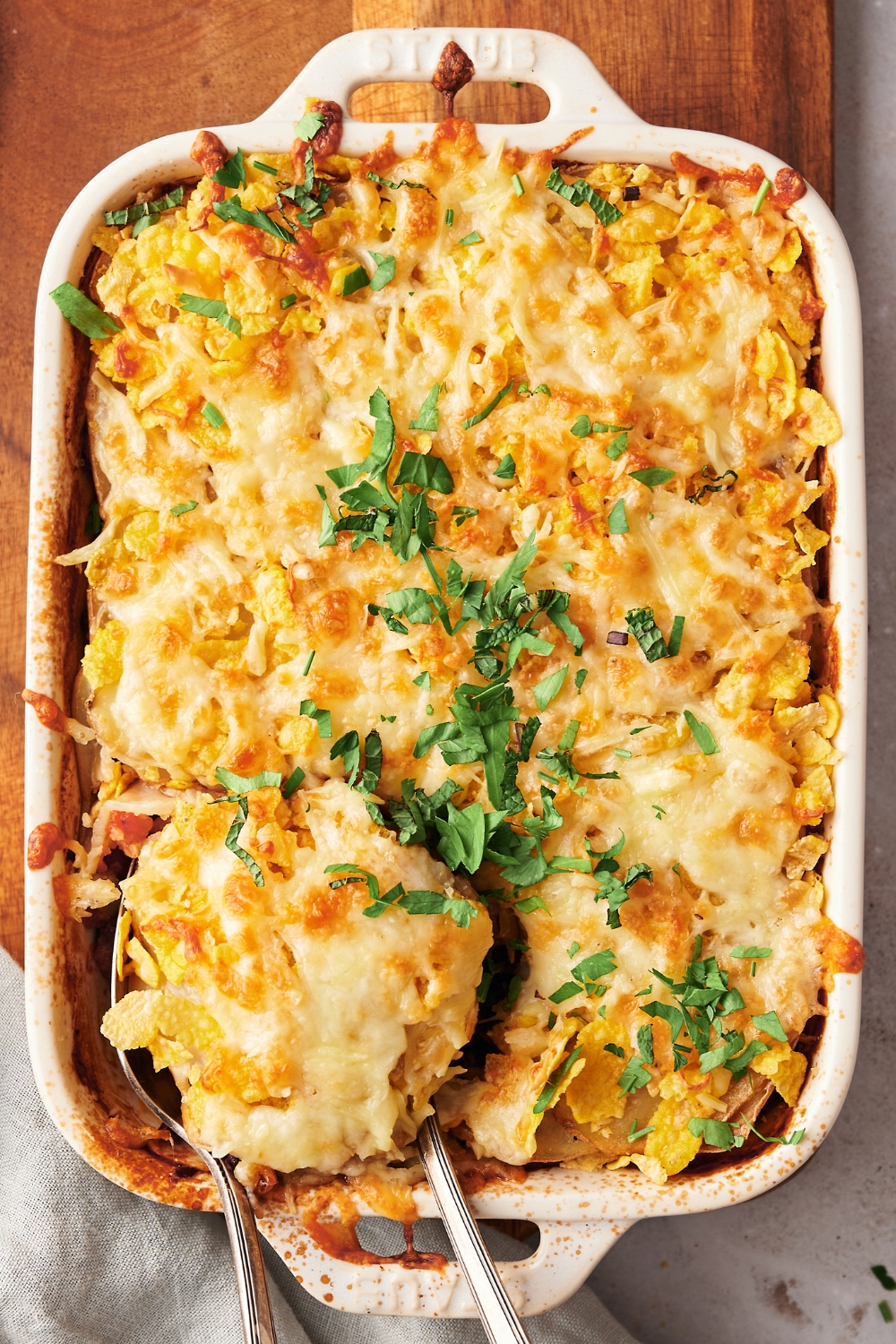 As you may have already noticed, I love cooking a variety of dishes, but I certainly have some favorites.
Here are a few of them:
I have a soft spot for easy-to-make recipes - especially casserole recipes - and my number one goal with all of the recipes I make is to have them be as approachable as possible. I want even the most novice of cooks to be able to make my recipes and have success with them.
So if that sounds like you, then you're in the right place.
HOW I GOT HERE
In 2019 I graduated college, and then in 2020 lost my job as a strength and conditioning coach due to the pandemic. During that time, I started cooking at home even more and experimenting with all sorts of recipes. That's when I realized how much I truly love cooking, and I really wanted to explore merging my passion for food and writing.
Blogging seemed like the perfect fit, so I reached out to Joe - since he already had a successful food blog - to see if he'd be interested in teaming up on a new blog together. Long story short, he was, and it became the blog that you're reading right now!
Anyways, both of us are incredibly passionate about food, and we both love creating quick and easy recipes. So, those are exactly the kinds of recipes we make here. We both like to make meals that are approachable for anyone's skill level in the kitchen, and we're always trying to make recipes that take as little time as possible to prep as well.
Meet Joe Duff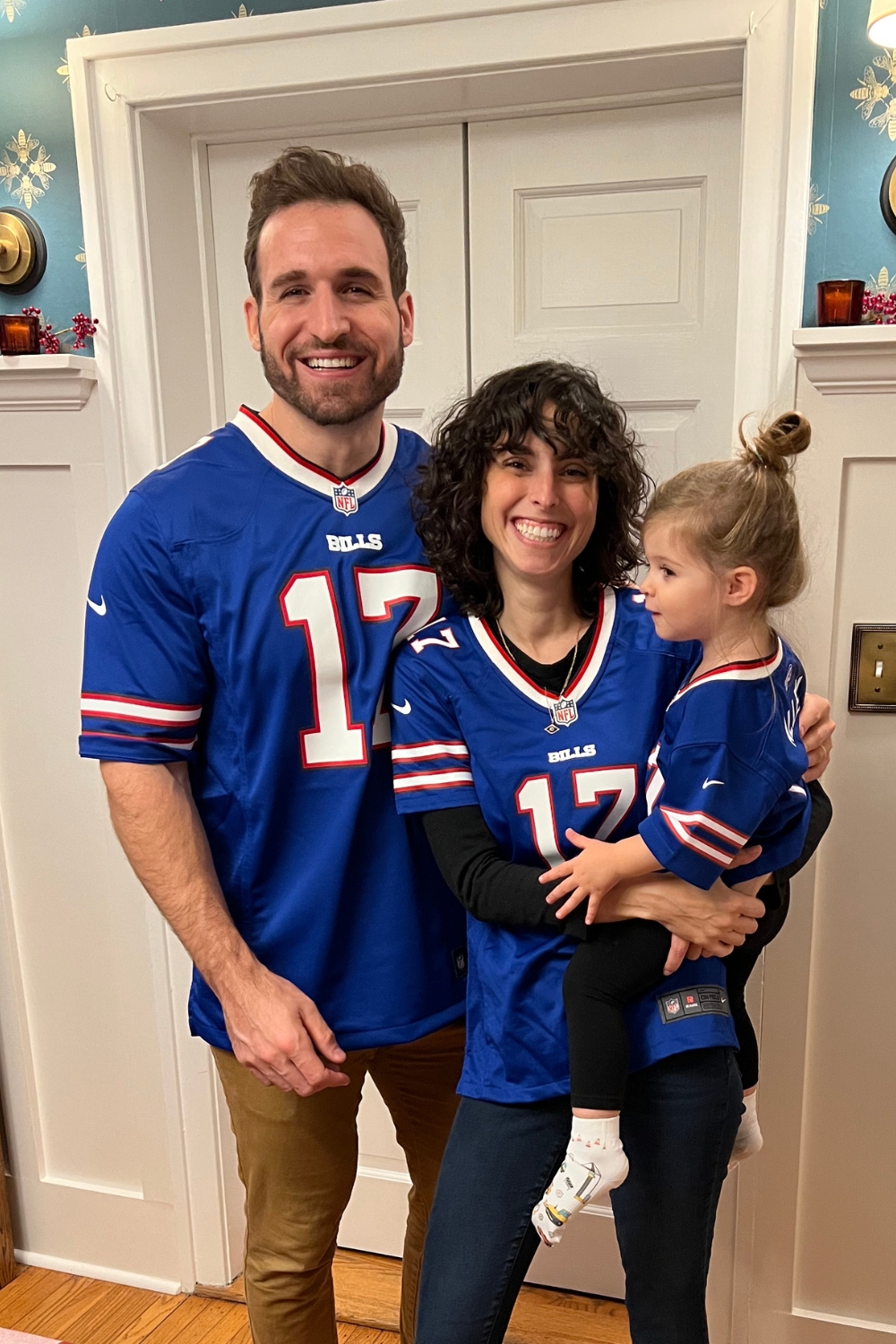 Hey ya'll!
I'm Joe Duff, the second half of the I'm Hungry For That team.
How I Got Here
I've literally been cooking food my entire life. In fact, one of my earliest childhood memories is of me making sandwiches for all of my great-aunts and charging them a dollar for each sandwich I made for them. Mind you this was at my great Aunt Pina's house - and not my own - and I think I was about ⅘ years old when all of this happened.
Yes, I used all of her supplies and charged her money to make sandwiches for her 😂.
I know, pretty epic right?!
Anyway, my love of cooking only grew from there.
My dad, Ron, owned and operated one of the most popular restaurants in Buffalo NY, Duff's Famous Wings until he passed away. As a kid, I would constantly go in with him and work for/with him. Those were some of the best days of my life.
My dad actually just died recently and I've since taken over for him at the restaurant. So cooking has been in my blood since birth and it still is.
On top of the restaurant, I started a YouTube Channel and blog - as Brendan previously mentioned - in 2014 to share my passion for cooking healthy recipes. Over the past 10 years, I've built a following of over a million subscribers and followers across all of my social media platforms and I continue to share recipes on that blog every week.
Now, as far as how the idea came about for this site, it was really something that was birthed because of the pandemic. I knew Brendan had lost his job and I also knew he had started to do even more cooking at home - just like everyone was back then - so I asked him if he'd want to team up on a blog together.
I guess if I'm being honest I felt like I was sort of pigeon-holed with my other blog - I felt like I could only do "healthy" recipes on it - and I wanted to be able to create recipes for all types of people, not just those trying to get/stay healthy. So, naturally, doing this blog was an answer to scratch that itch, but to also work with my cousin Brendan.
The rest is sort of history. We launched the blog in March of 2021 and since that time we've made over 1,000 recipes for it! Hope you love 'em as much as we do.
RECIPES I LIKE TO MAKE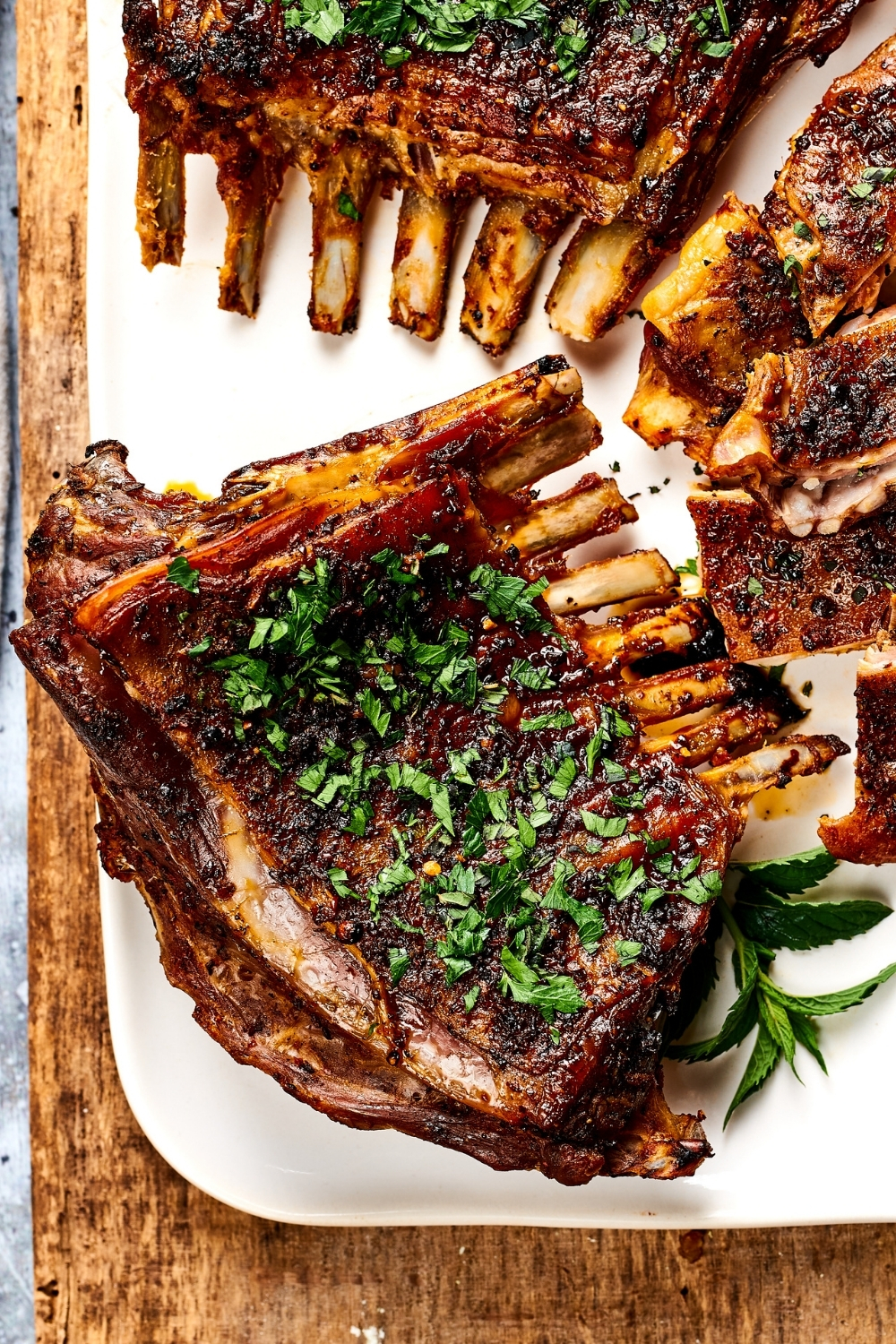 Just like Brendan, I love, love, love, creating easy-to-make recipes!
As a dad of 2 - and a business owner of multiple businesses - I usually don't have a ton of time to spend making food. So, I try to come up with dishes that require as little time as possible to whip up but that still taste delicious.
With that said, here are a few of my favorite recipes that I've done so far for the blog:
I hope you dig these as much as I do!
MORE PLACES YOU CAN FIND US
If you love our blog and want to connect with us outside of it you can find us on...Instagram, TikTok, and YouTube. We're probably most active on Instagram, so shoot us a DM on there and say "hi". We'd love to chat.
Anyway, we hope you love all of our recipes as much as we love making them!
Thanks for stopping by and getting to know us a little better.
Joe & Brendan