This air fryer catfish recipe is a modern take on a Southern classic. The fish turns out crispy, crunchy, and filled with flavor, and it's so easy to make. Plus, since this catfish is made in the air fryer, it's a healthier alternative to fried catfish! And best of all, it's super quick to whip up too - it only takes about 20 minutes to make!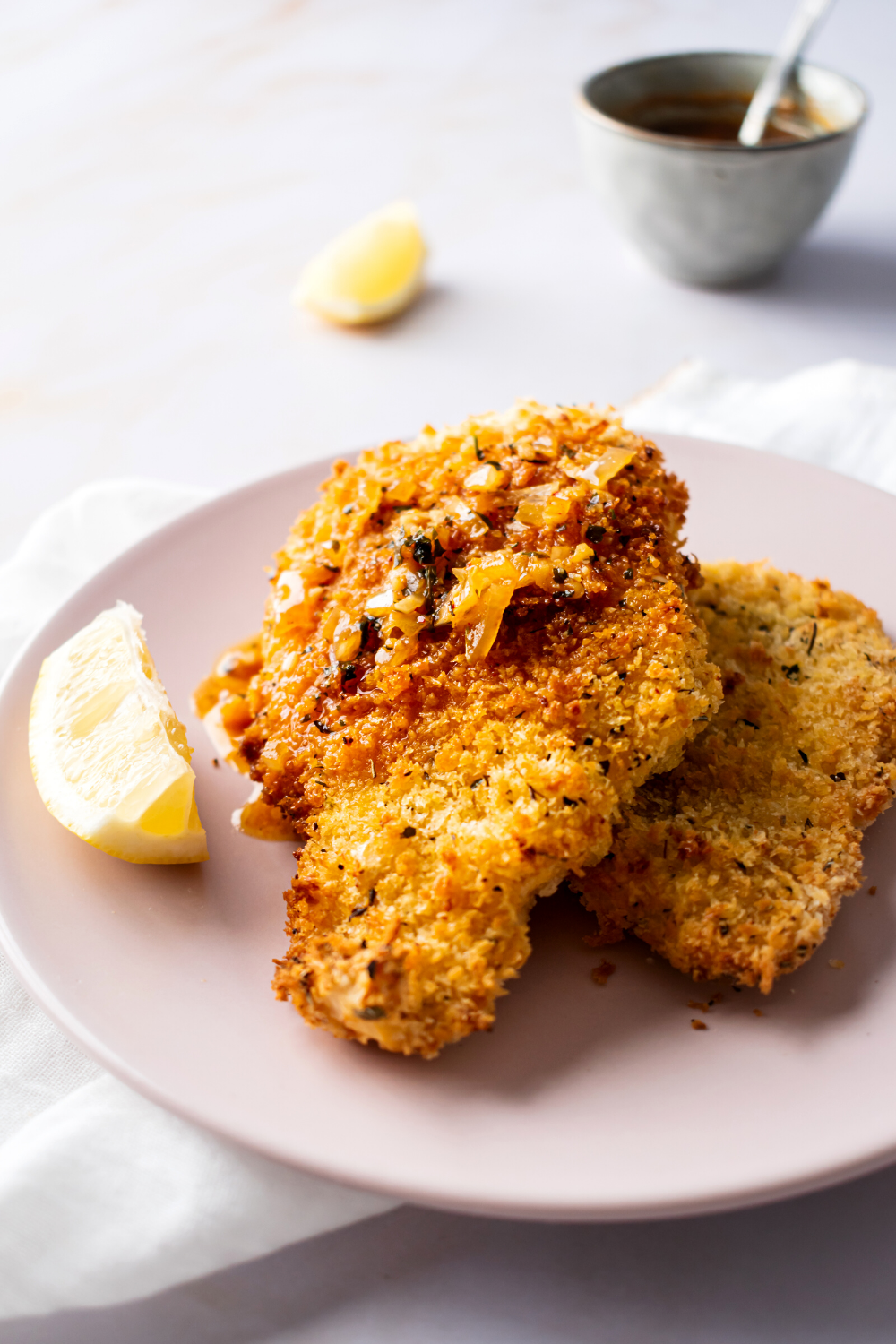 The Best Air Fryer Catfish
Catfish is a traditional southern dish, and air frying is no doubt one of the best ways to make it. And the reason I say that is because by cooking it like that, you get a crispy crunchy golden crust on the outside of it, while the inside stays perfectly tender and juicy.
Not to mention, the mixture of panko and regular breadcrumbs gives the fish a crunch like no other, and you'll be amazed by how crispy the air fryer makes it. Seriously, it's addictingly good.
And it goes really well with these biscuits and also this Instant Pot corn on the cob! Also, for a classic fish fry, you can make this coleslaw to have with it!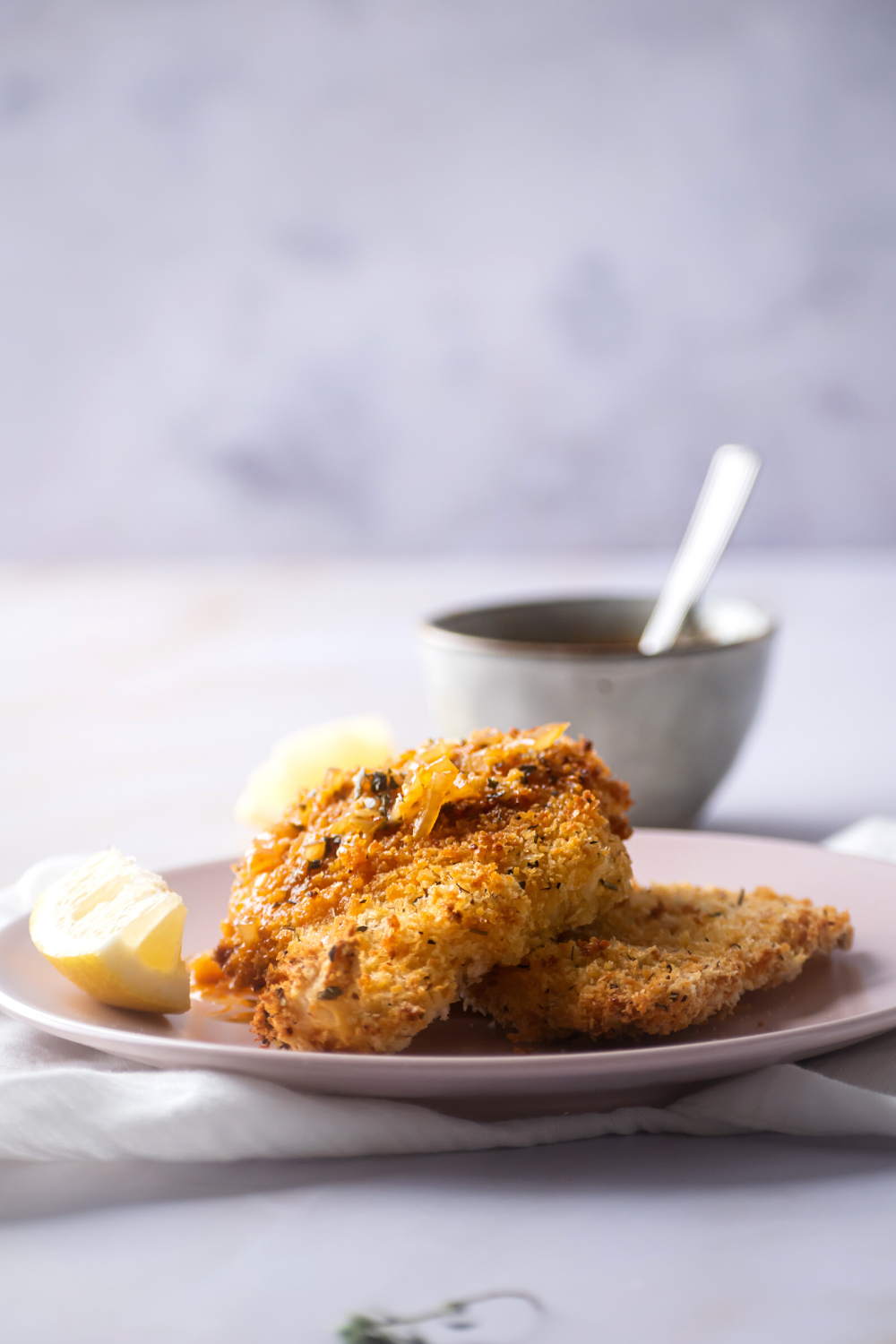 Ingredients
This recipe really shows off how delicious catfish really can be, and how just a few simple ingredients is all you need to make it that way,.
Having said that, here's what you'll need:
4 catfish filets
1 ½ cup Panko Breadcrumbs
¼ cup Breadcrumbs
2 tsp. Paprika Powder
1 tsp. Garlic Powder
1 tsp. Ground Coriander
Cooking Spray
2 Eggs
1 cup Wheat Flour
Salt and pepper
By the way, this air fryer catfish is delicious with my blove sauce, so you might want to check out that recipe and make it simultaneously with the fish.
Oh, and I use a similar breading to make this popcorn shrimp, so if you're looking for another delicious breaded seafood recipe, give that a try next.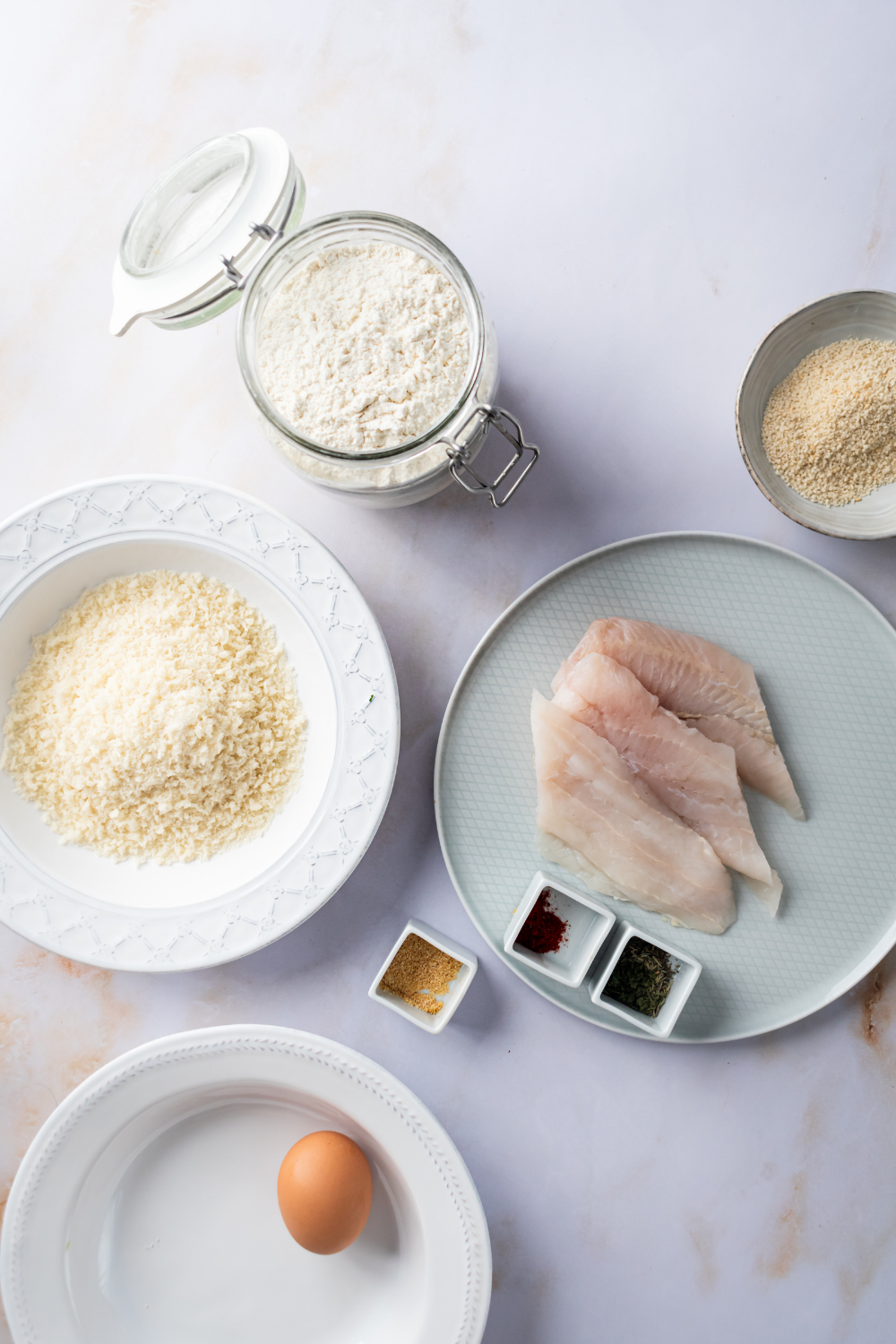 How to Cook Catfish In Air Fryer
As I mentioned, this recipe is pretty simple to make. It's just a basic egg, flour, and breadcrumb coating technique, and then the air fryer takes care of the rest.
Now, grab the ingredients, and let's make some air fryer southern fried catfish!
Step 1: Prep
Start by patting the catfish dry with paper towels. Then, put it on a plate, sprinkle on salt and pepper, and cover both sides with the wheat flour.
Next, mix the panko breadcrumbs, regular bread crumbs, paprika, garlic powder, dried coriander, salt, and pepper in a bowl.
Then, whisk the eggs in a separate bowl, and set up a breading station with the catfish and two bowls next to it.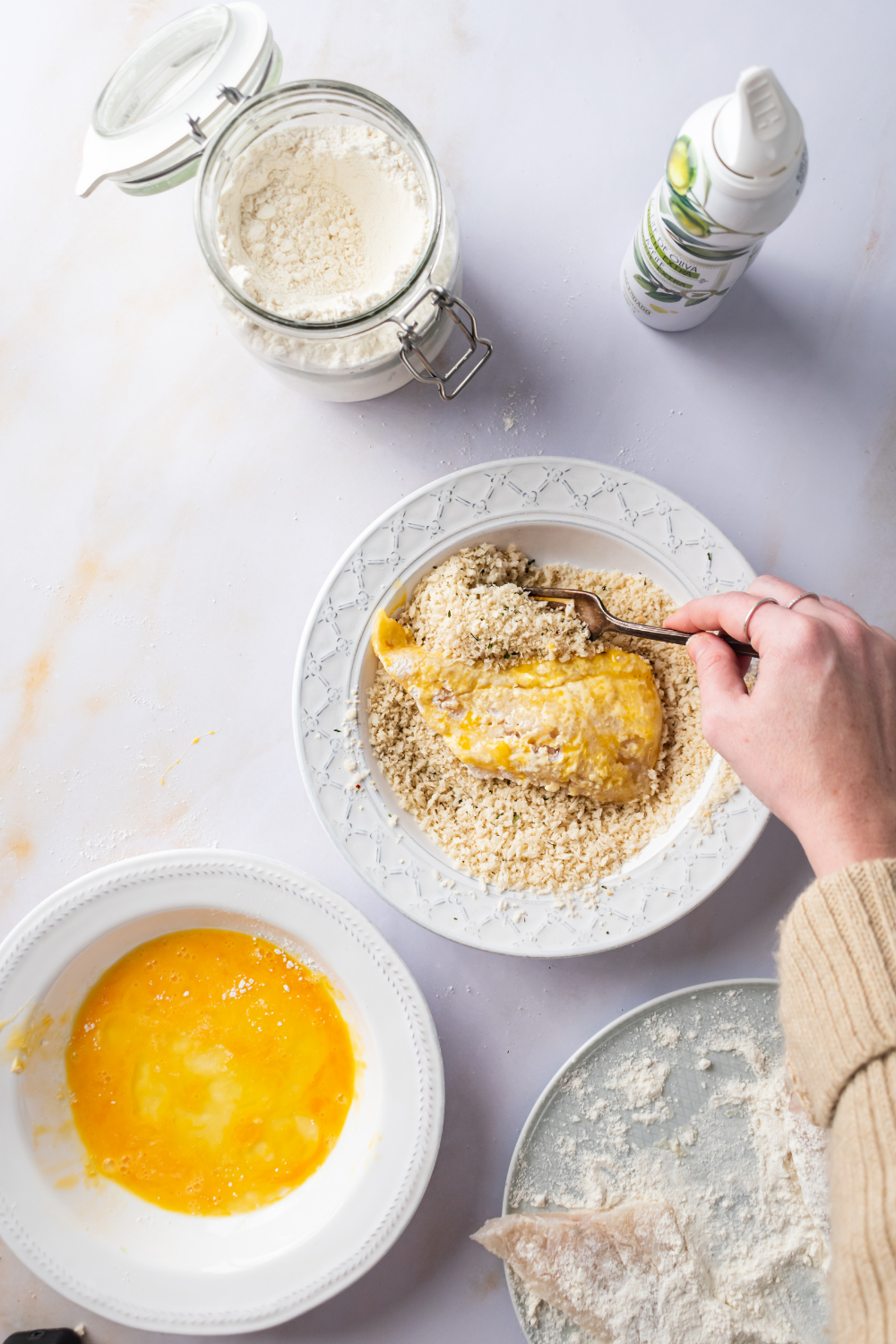 Step 2: Breading Catfish
Now, let's bread the catfish!
And to do so you'll want to work with one fillet at a time and fully bread it, and then move on to the next.
So, first, soak a fillet in the egg wash and completely cover it. Then, thoroughly coat both sides in the breading mixture, and set it aside. Now repeat the same process with the other fillets until they've all been breaded.

Step 3: Air Frying Catfish
So, now that the fillets are coated in the breading, you can spray your air fryer basket with baking spray and add some of the filets to it. How many you can fit in your air fryer depends on the size of it, but the main thing you'll want to make sure is that they're lying flat in the basket.
Next, air fry the catfish at 350°F (180°C) for about 15 minutes - or until golden and crispy. Then, serve the fillets with some b love sauce - or any other sauce of your choice - and enjoy!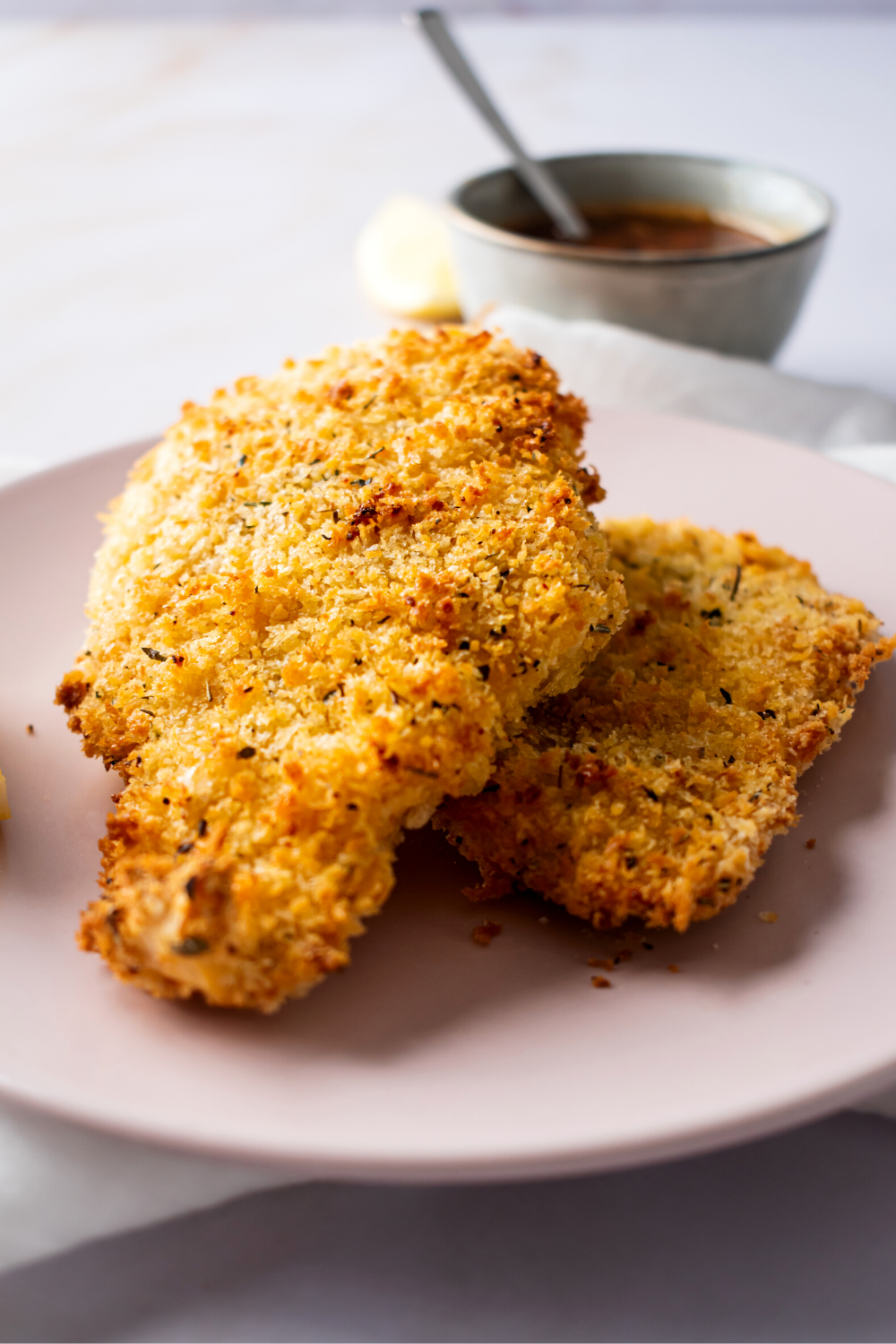 How to Store Catfish
So, this catfish recipe will make 4 fillets. But if you want more, just double or triple the breading, depending on how many fillets you use.
And if you end up making more than can be eaten, you can store the leftovers in the refrigerator for about 3-4 days.
Then, if you want to reheat it, I suggest putting it back in the air fryer at 350°F (180°C) for about 5-10 minutes, flipping it halfway through heating.
Or, you can put it on a baking sheet lined with parchment paper, and pop it in the oven at 350°F for about 10-15 minutes, flipping it every 3-5 minutes until it reaches your desired temperature.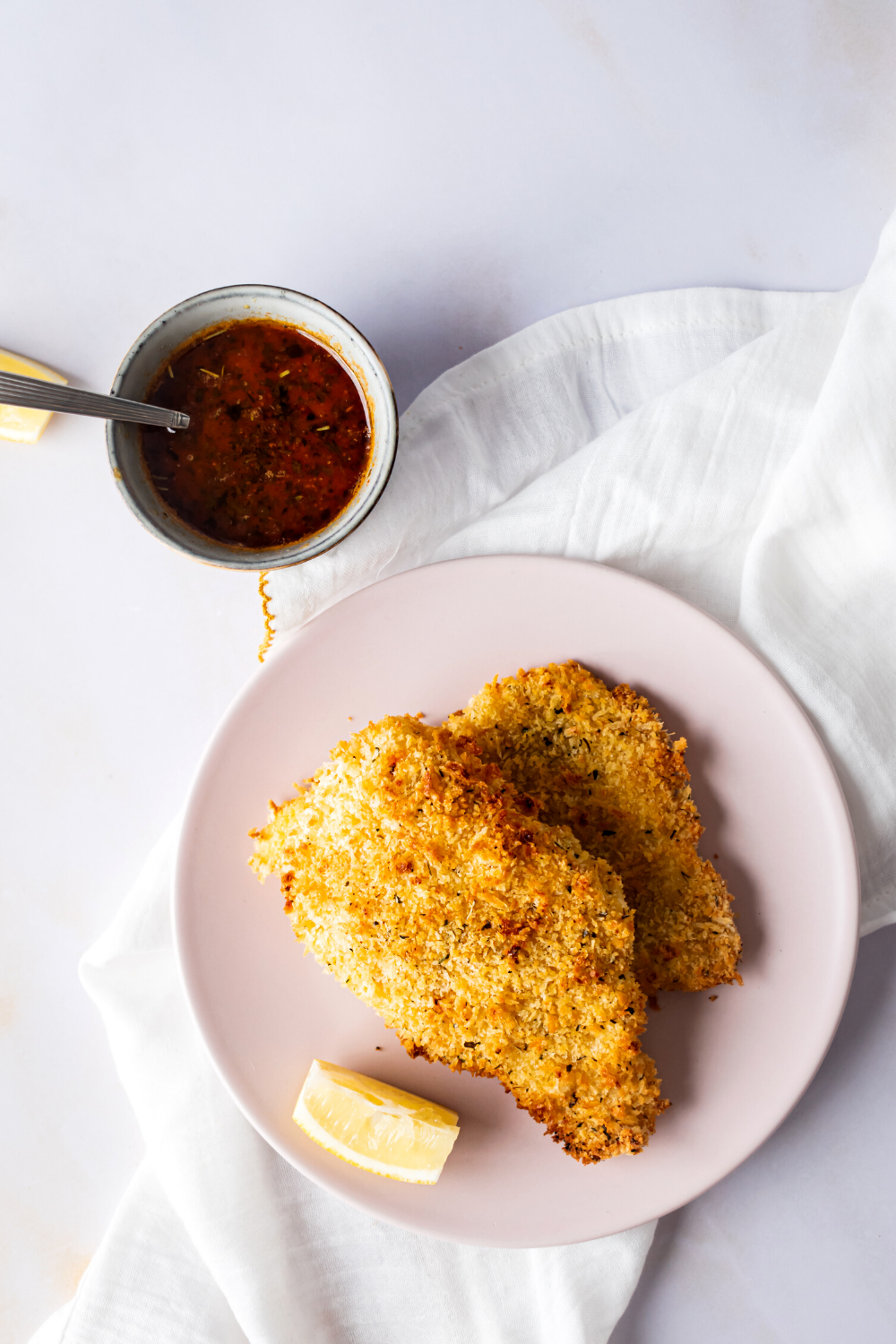 FAQS ABOUT THIS AIR FRYER CATFISH RECIPE
Is catfish good in the air fryer?
Yes, it's delicious! Air fryer catfish gives you the best results next to frying if you want to end up with a breading that's super crispy and crunchy.
How long do you put catfish in an air fryer?
I've found that cooking the catfish at 350°F (180°C) for 15-20 minutes without preheating the air fryer - and about 10-15 minutes if you preheat the air fryer - yields the best results.
Is it bad to air fry fish?
No, it is not bad. Air frying fish is a totally safe cooking method that creates perfectly cooked fish in a super quick and easy way.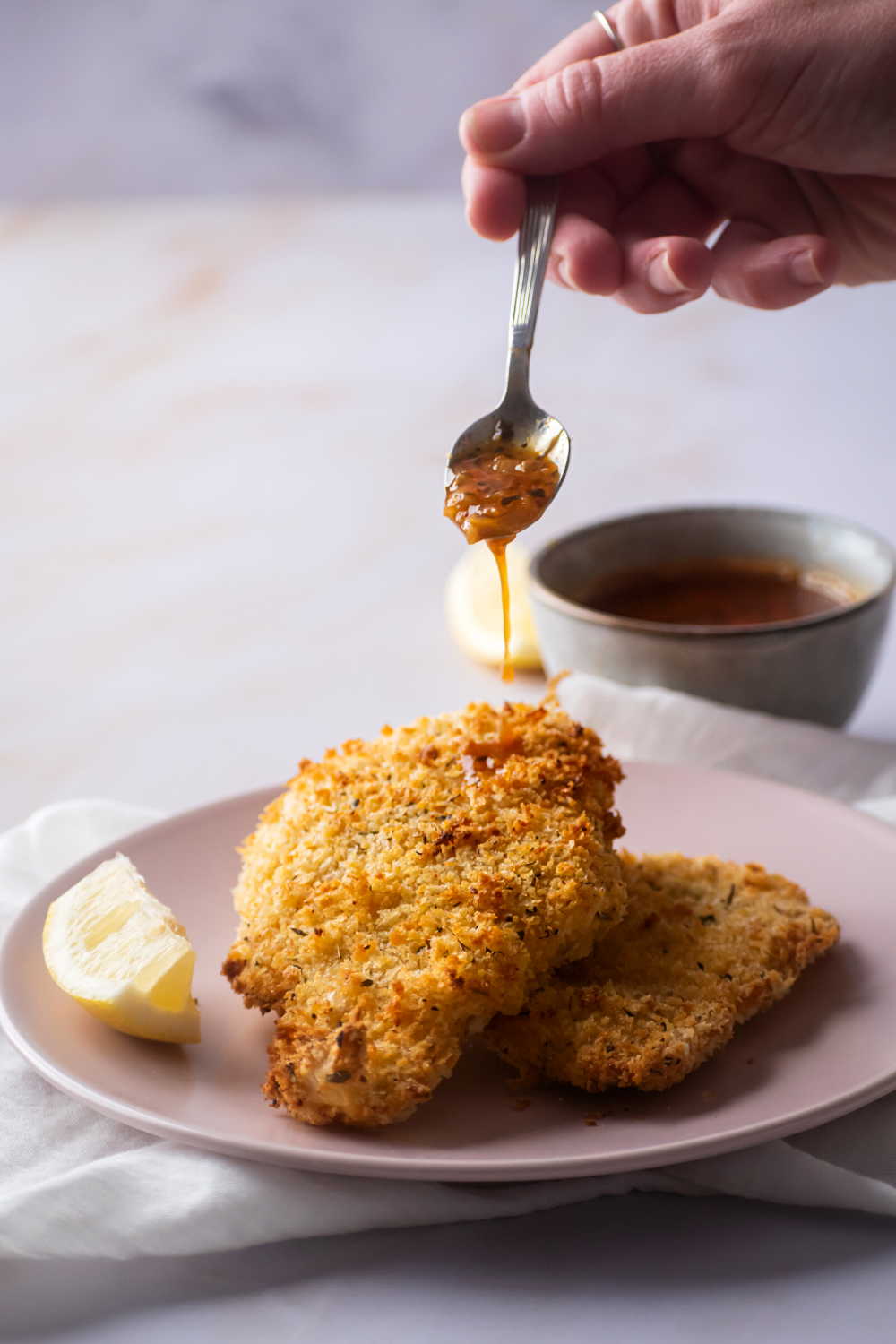 Wrapping It Up
Well, that is how to make catfish in the air fryer.
Truly, this recipe is the best way to cook catfish if you want it to have a super crunchy exterior while keeping the inside perfectly tender & juicy.
So, next time you want to enjoy a Friday fish fry at home, give this easy air fryer recipe a try!
Anyway, I hope you enjoy this air fryer fish recipe. If you make it, leave a comment below and let me know your thoughts!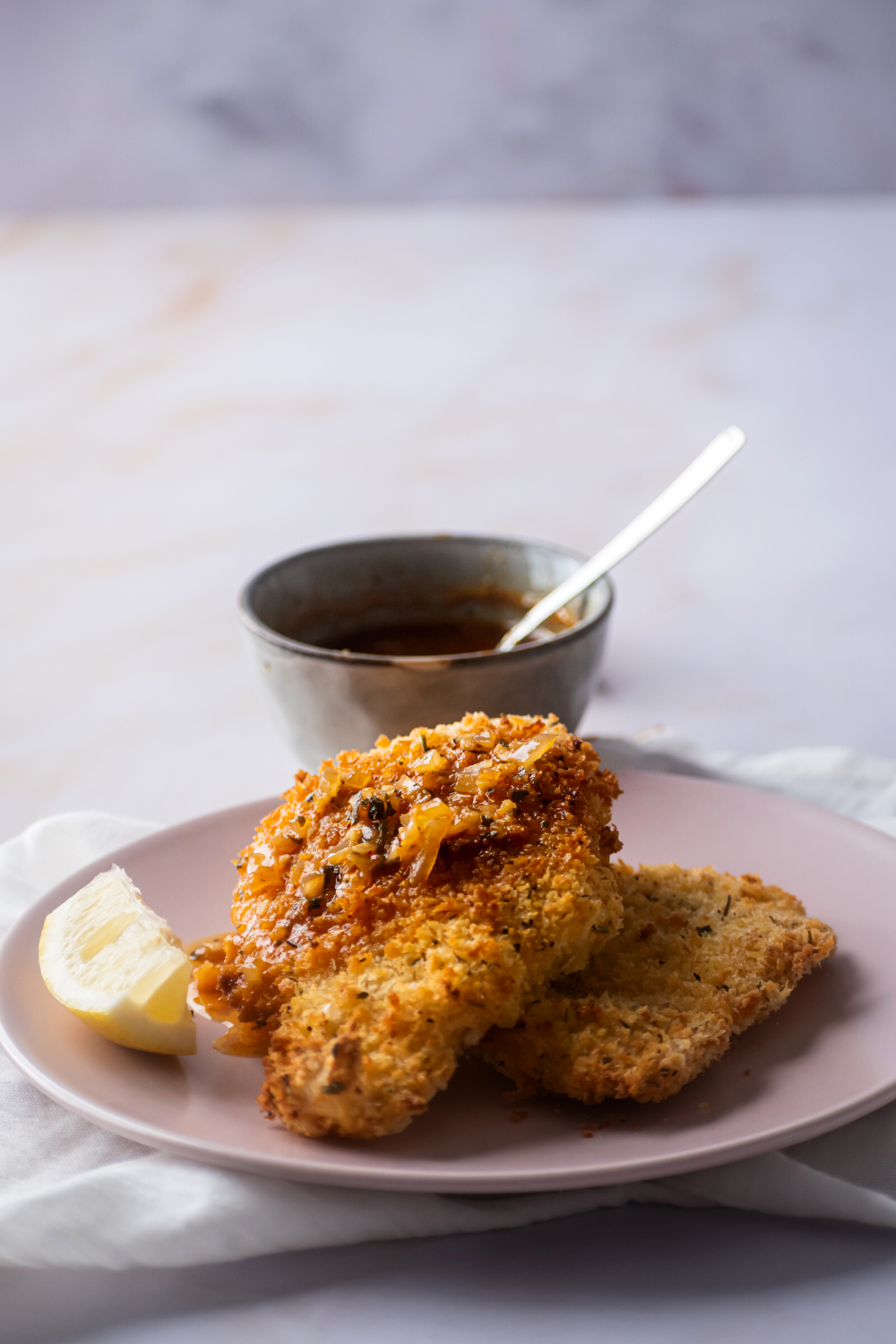 Seafood Recipes
If you like seafood and want to make some more delicious recipes, we have a bunch on the blog to try out next!
Here are a few of our favorites:
And, of course, for even more deliciousness check out our YouTube channel as well!
Air Fryer Catfish
This air fryer catfish is a Southern classic that is crispy, crunchy, and filled with flavor. It's a healthier alternative that tastes just as good as fried catfish! And best of all, it only takes about 20 minutes to make!
Author:
Prep Time:

5 minutes

Cook Time:

15 minutes

Total Time:

20 minutes

Yield:

4

servings

1

x
Category:

Dinner

Method:

Air Fryer

Cuisine:

Seafood
Instructions
Pat the catfish dry with paper towels.

Season the fillets with salt and pepper and cover with wheat flour.

Mix panko, breadcrumbs, paprika powder, garlic powder, dried coriander, salt, and pepper in a bowl.

Whisk the eggs in a separate bowl.

Soak each fillet in the egg and then cover both sides thoroughly with the panko mixture.

Spray the air fryer basket with baking spray. Place 1-2 fillets in the air fryer basket (make sure they are lying flat). 

Bake in the air fryer at 350°F (180ºC) for about 15 minutes or until golden brown and crispy.
Nutrition
Serving Size:

1 serving

Calories:

295

Fat:

12.5

Carbohydrates:

27.75

Fiber:

2

Protein:

19
Keywords: air fryer catfish, air fryer catfish recipe, air fried catfish, air fryer catfish panko, air fryer catfish fillets recipes, how to cook catfish in air fryer, air fried catfish recipe, catfish air fryer recipe, panko catfish air fryer, catfish recipe for air fryer,