These 3 ingredient brownies are super rich, decadent, moist, and have the perfect touch of sweetness. And these healthy brownies are dairy free, grain free, gluten free, and have no sugar added!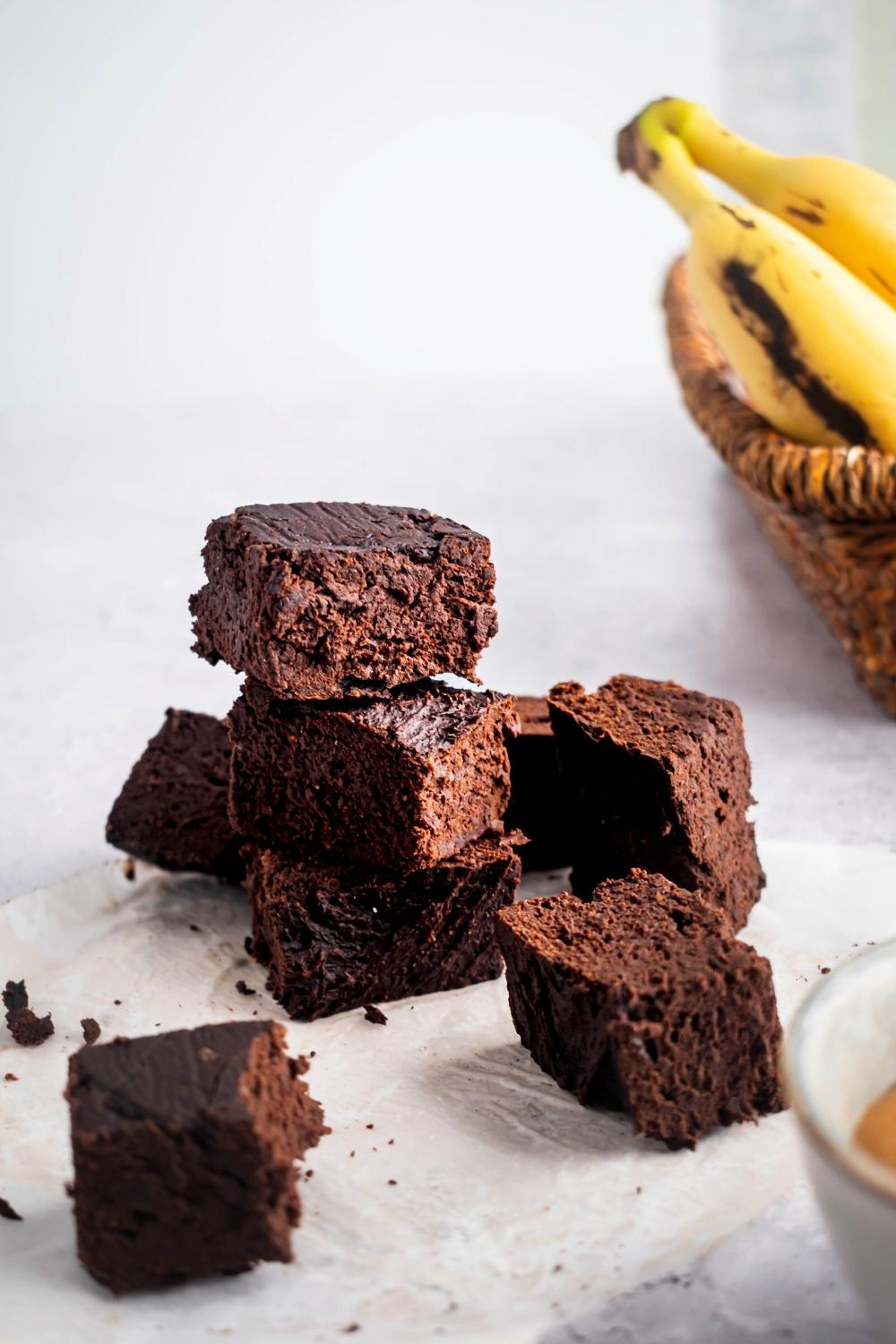 THE BEST 3 INGREDIENT BROWNIES
Brownies are one of the most classic indulgent chocolate desserts. But if you're not making the boxed kind - which is loaded with sugar - you typically need a lot of ingredients to make them.
Well, not with this 3 ingredient brownie recipe! You need only a few wholesome ingredients and under 30 minutes to whip them up.
And these healthy brownies turn out moist, rich, fudgy, and just delicious! And they're dairy free, grain free and gluten free. For this reason, I think they're one of the best Whole30 desserts that you can make!
You'll honestly be amazed that just three simple ingredients turn into such delicious brownies - just like these 3 ingredient banana waffles. So if you want to give another easy and healthy recipe a try, make those next!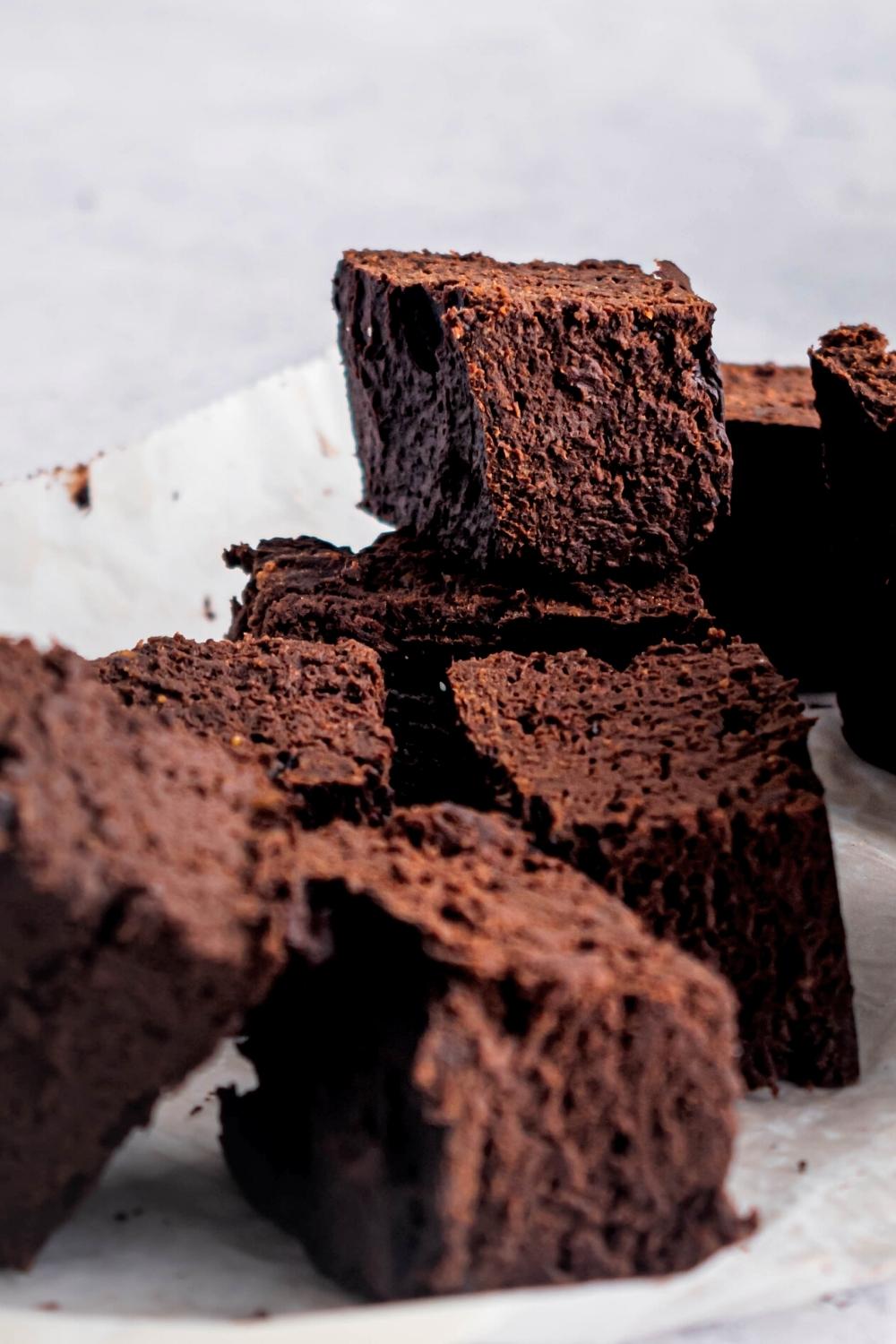 INGREDIENTS
As you know by now, you'll only need 3 super simple and common ingredients to make these healthy brownies. And those ingredients are:
3 large bananas, extra ripe
½ cup natural creamy peanut butter (or any nut butter)
½ cup unsweetened cocoa powder
You can use peanut butter or any other nut butter to make this recipe. And you really don't even taste it since they're so fudgy, so any nut butter like almond butter or sunflower butter will work!
Now, the brownies are very rich, so if you like dark chocolate, you'll love them! But if you want to make them less rich and add some more sweetness, just add ¼ cup of powdered sugar to them. And to keep them healthy, you can use an erythritol or monk fruit sweetener.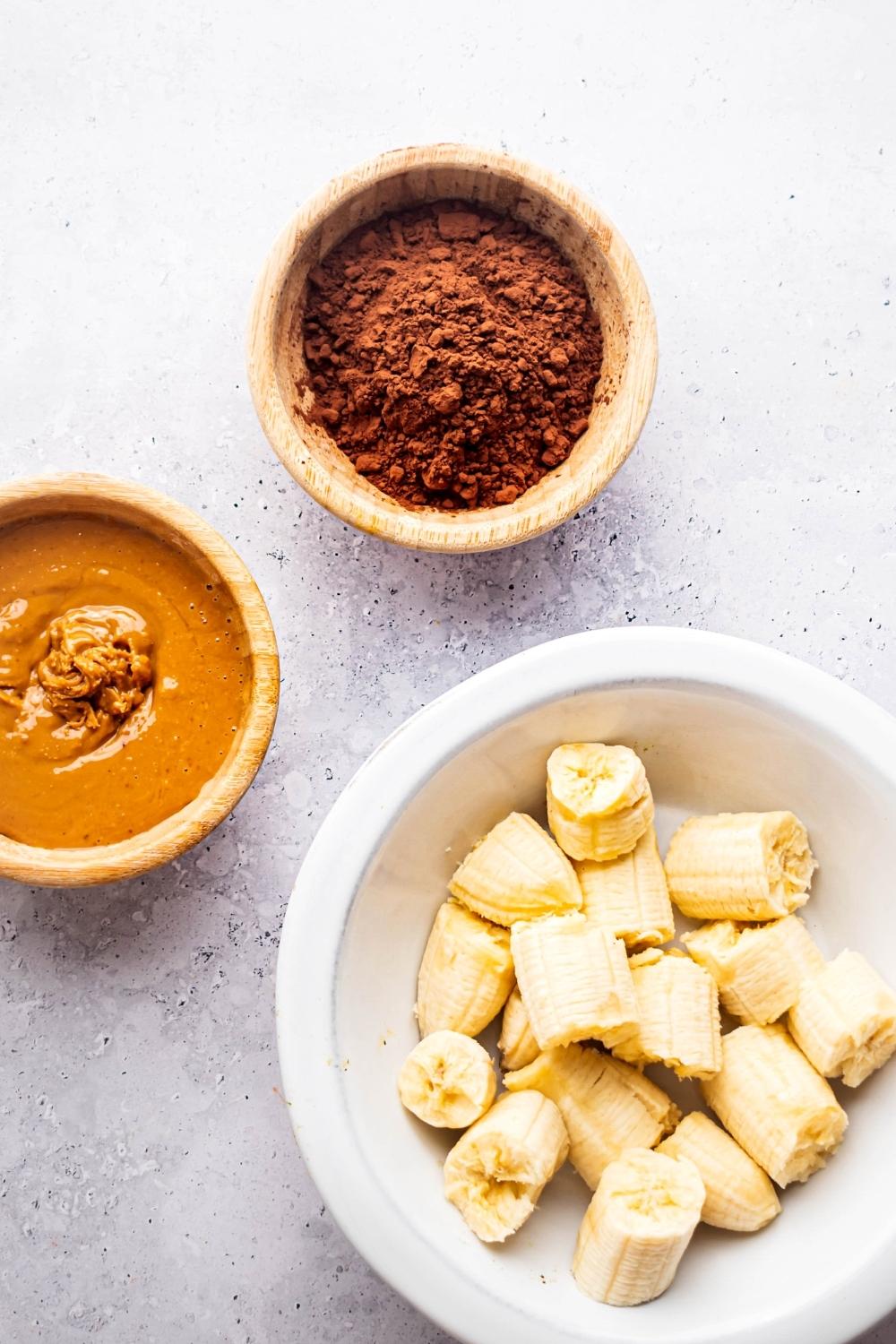 HOW TO MAKE 3 INGREDIENT BROWNIES
The baking process for these three ingredient brownies could not be any easier. Seriously, it's just as easy as making boxed brownies!
So get out the ingredients you need, and let's get baking!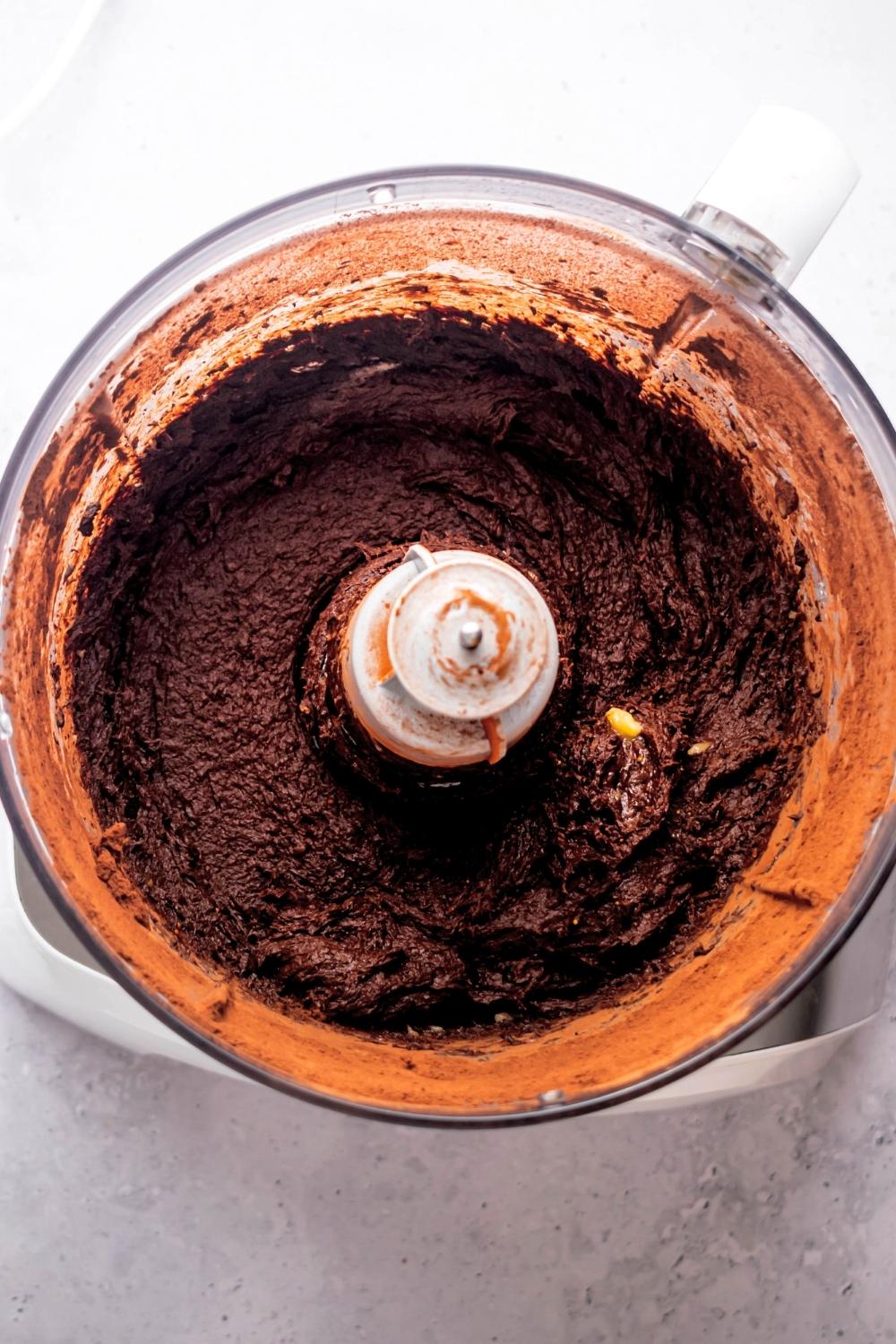 STEP 1: MAKING THE BROWNIE BATTER
Before we get into the batter, preheat the oven to 350 degrees Fahrenheit (175°C).
Now take out a large mixing bowl and add the ripe bananas to it. Then mash them with a fork or masher until they're smooth and lump-free. Alternatively, you can add the bananas to a food processor and blend until smooth.
Next, add the peanut butter and cocoa powder to the bowl or food processor and mix - or process - until everything combines and a thick brownie batter forms.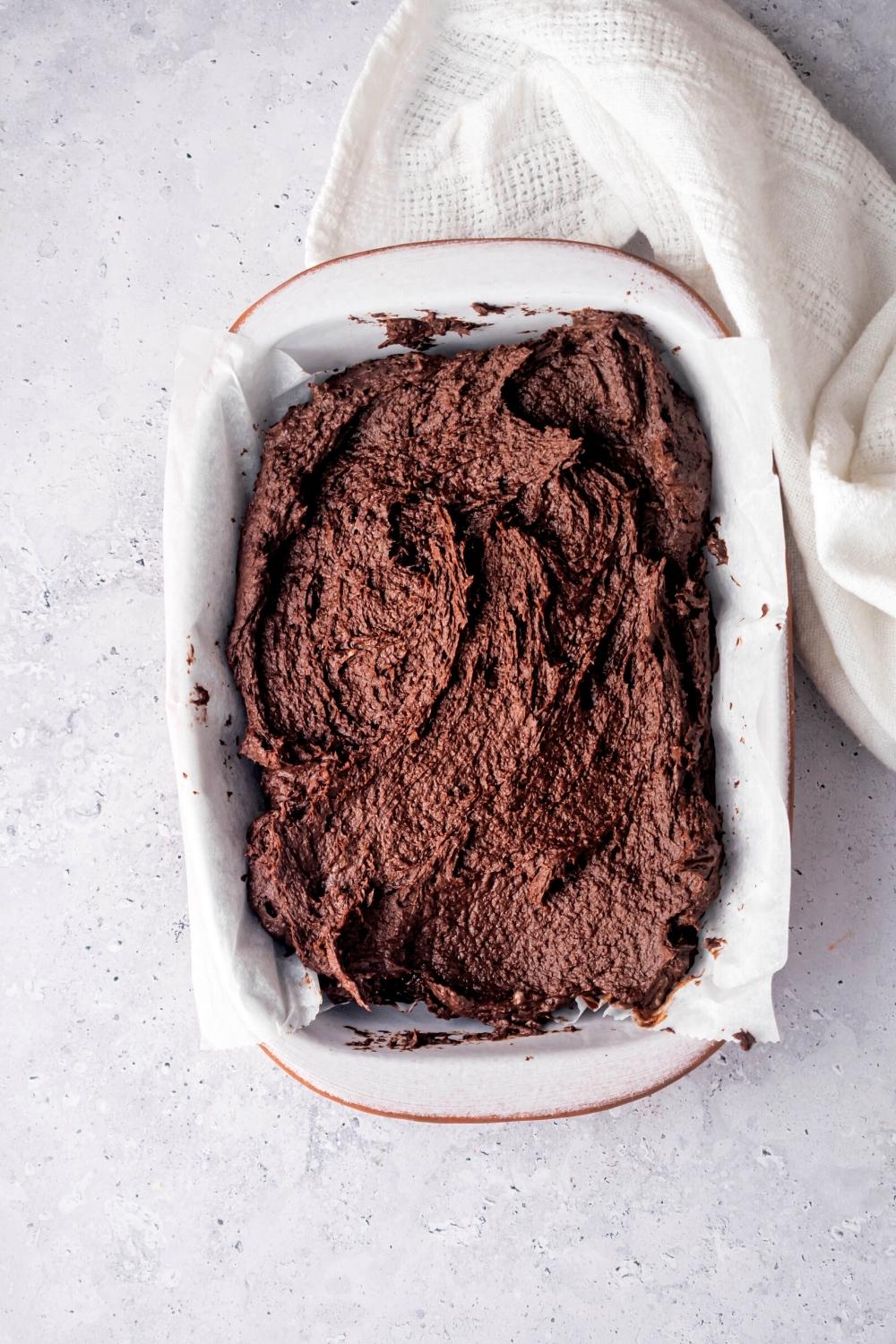 STEP 2: BAKING THE BROWNIES
Once you have a thick batter, grease a baking pan with cooking spray. Any size will work - it will just change the thickness of the brownies. So for thicker brownies, use a smaller pan, and for thinner, use a bigger pan.
Next, spoon the brownie batter into the pan and evenly distribute it with a rubber spatula.
Then bake for about 17-20 minutes or until a toothpick comes out clean when inserted into the center.
Finally, let the brownies cool for a few minutes and dig in! And if you want chilled brownies for a fudgy experience, refrigerate them for about 30-45 minutes before eating.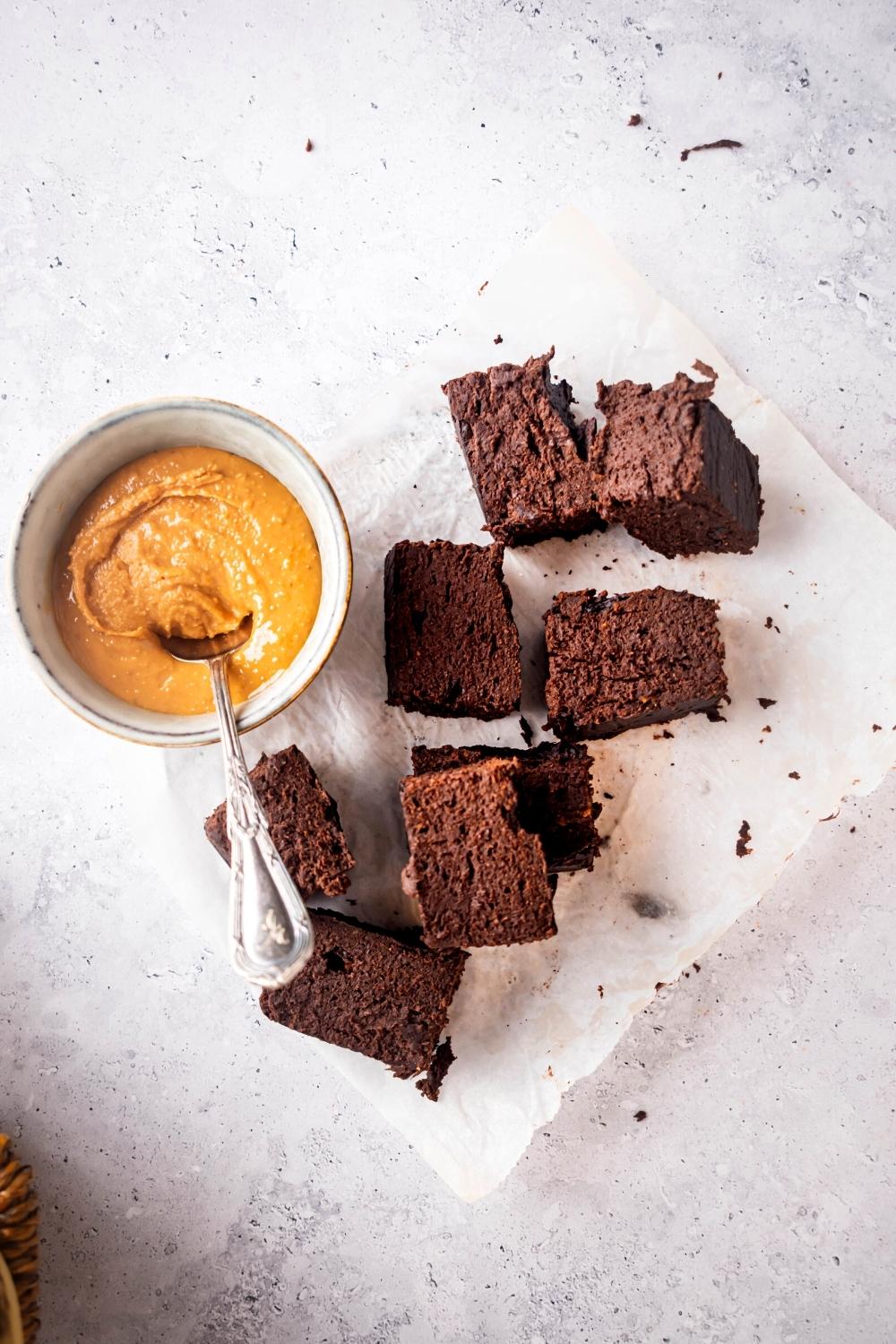 HOW TO STORE BROWNIES
This easy brownie recipe will make about 12 squares, depending on what pan you use and how you cut them. Hopefully, you're able to save a few because they store really well and make for a great snack or dessert throughout the week!
You can store the leftover brownies in an airtight container at room temperature for about 3 days or in the fridge for up to 1 week.
And if you want to save them for even longer or make an extra batch so you always have some of this deliciousness on hand, you can freeze them for up to 3 months! Then whenever you want to eat one, either eat chilled from the freezer or thaw in the fridge.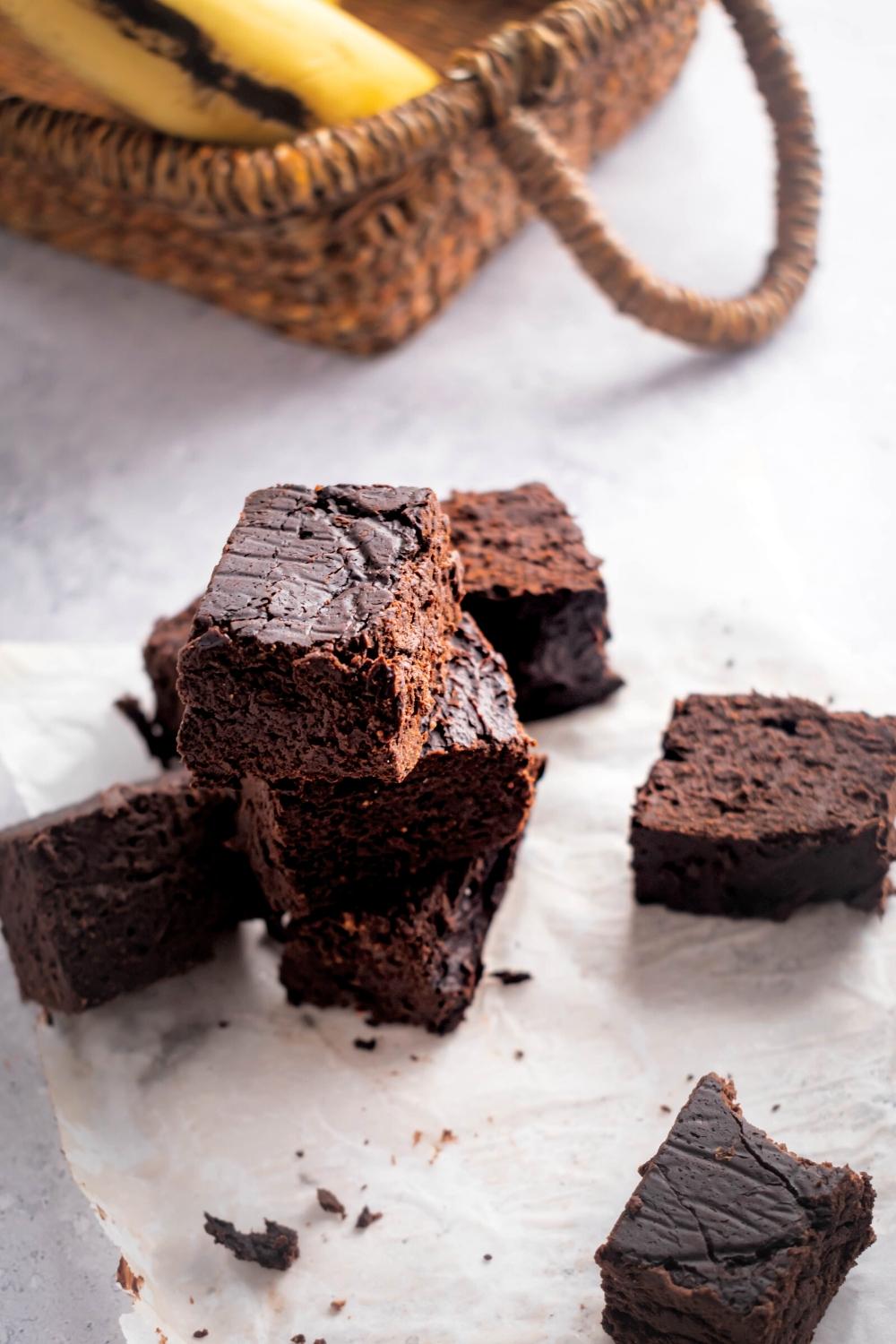 FAQS ABOUT THIS 3 INGREDIENT BROWNIES RECIPE
What is a healthy alternative to brownies?
A healthy alternative to brownies is - I bet you can guess - this recipe! It is dairy free, grain free, and has no added sugar.
Is brownies a healthy food?
Typically brownies are not a healthy food. But this recipe is actually really healthy! It uses cocoa powder which is loaded with antioxidants, nut butter that contains healthy fats and protein, and bananas that naturally sweeten them.
Why do brownies have so much sugar?
Brownies usually have a ton of sugar to sweeten them, but all that sugar is actually unnecessary. This recipe uses bananas to add sweetness to them instead!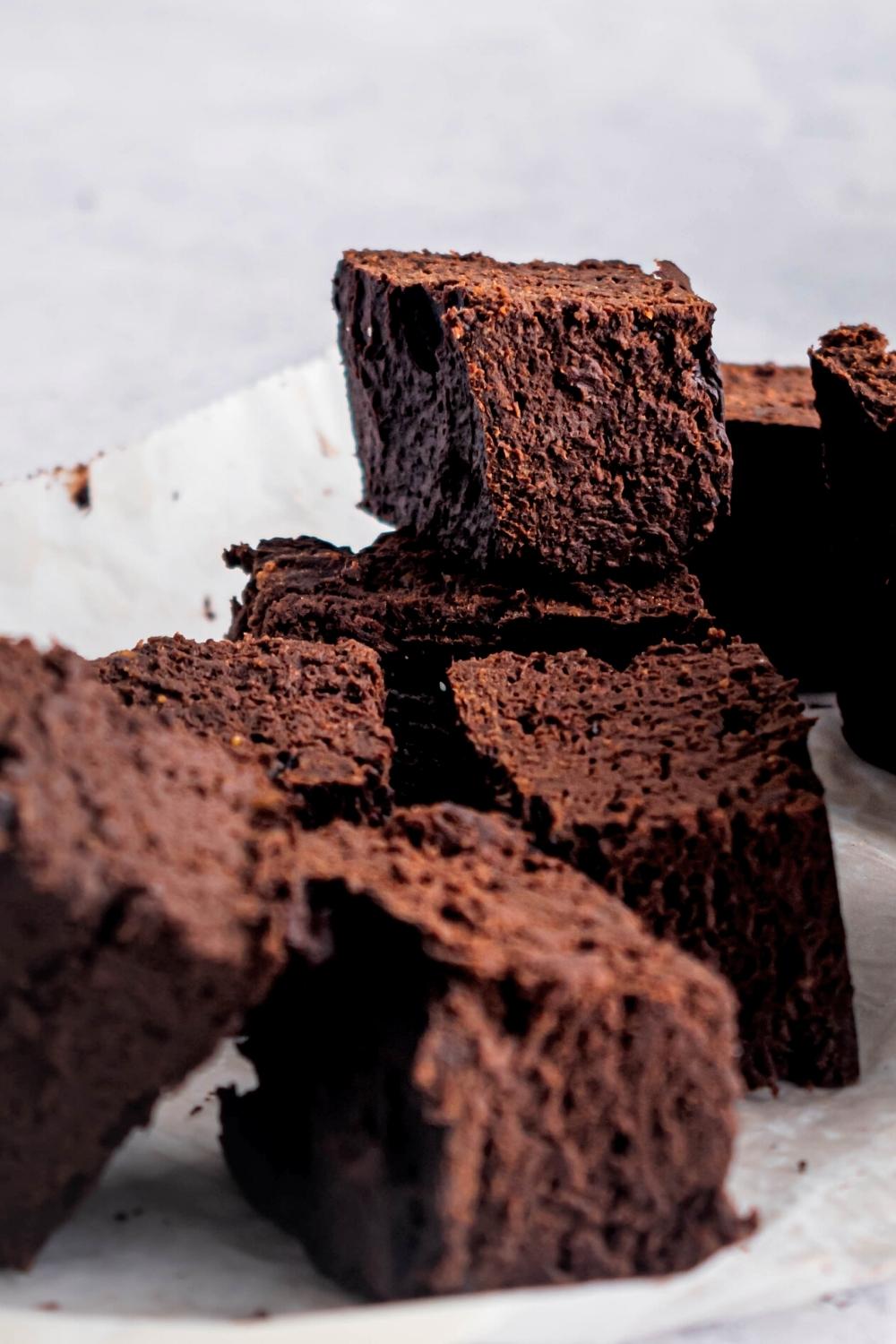 WRAPPING IT ALL UP
That it how to make healthy brownies with 3 ingredients! They are so decadent, rich, moist, and easy to make.
This really is one of the best healthy brownies recipes you can make since it's so simple. And kids love these too, so everyone can enjoy a delicious healthy dessert cuisine.
I hope you like these 3 ingredient brownies as much as me and my family do. If you make them, leave a comment below and let me know what you think!
EASY DESSERT RECIPES
If you want to give some more easy dessert recipes a try, we have a couple on the blog I think you'll enjoy. And all of them are made with less than 4 ingredients!
Give one of these a try next:
Yield: 12 brownies
3 Ingredient Brownies | Grain Free, Dairy Free, & Gluten Free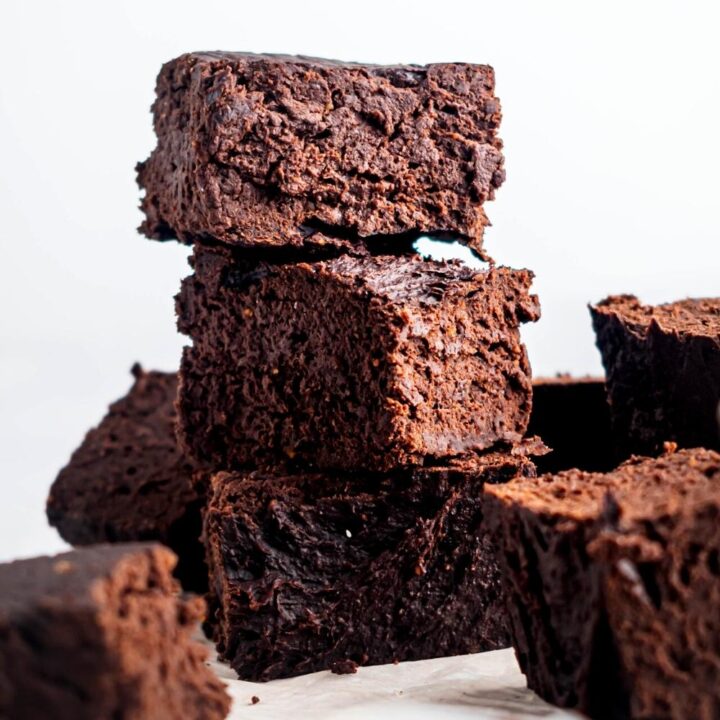 These 3 ingredient brownies are super rich, decadent, moist, and have the perfect touch of sweetness. And these healthy brownies are dairy free, grain free, gluten free, and have no sugar added! 
Instructions
Preheat oven to 350°F (175°C).

In a large mixing bowl, mash bananas until lump-free (you can also blend them in a food processor).

Add in the peanut butter and cocoa powder. Mix or process until a thick batter forms.

Grease a baking pan with cooking spray (any size works) and evenly distribute the batter into the pan.

Bake for 17-20 minutes or until a toothpick inserted in the center comes out clean. Let them cool for a few minutes or chill in the refrigerator and enjoy!
Nutrition Information:
Serving Size:
1 brownie
Amount Per Serving:
Calories:

105
Total Fat:

5g
Saturated Fat:

0g
Trans Fat:

0g
Unsaturated Fat:

0g
Cholesterol:

0mg
Sodium:

0mg
Carbohydrates:

11g
Fiber:

3g
Sugar:

0g
Protein:

4g