This Nutella fudge is so rich, smooth, and filled with chocolatey Nutella flavor. And the best part is you only need 2 ingredients to make this super easy fudge!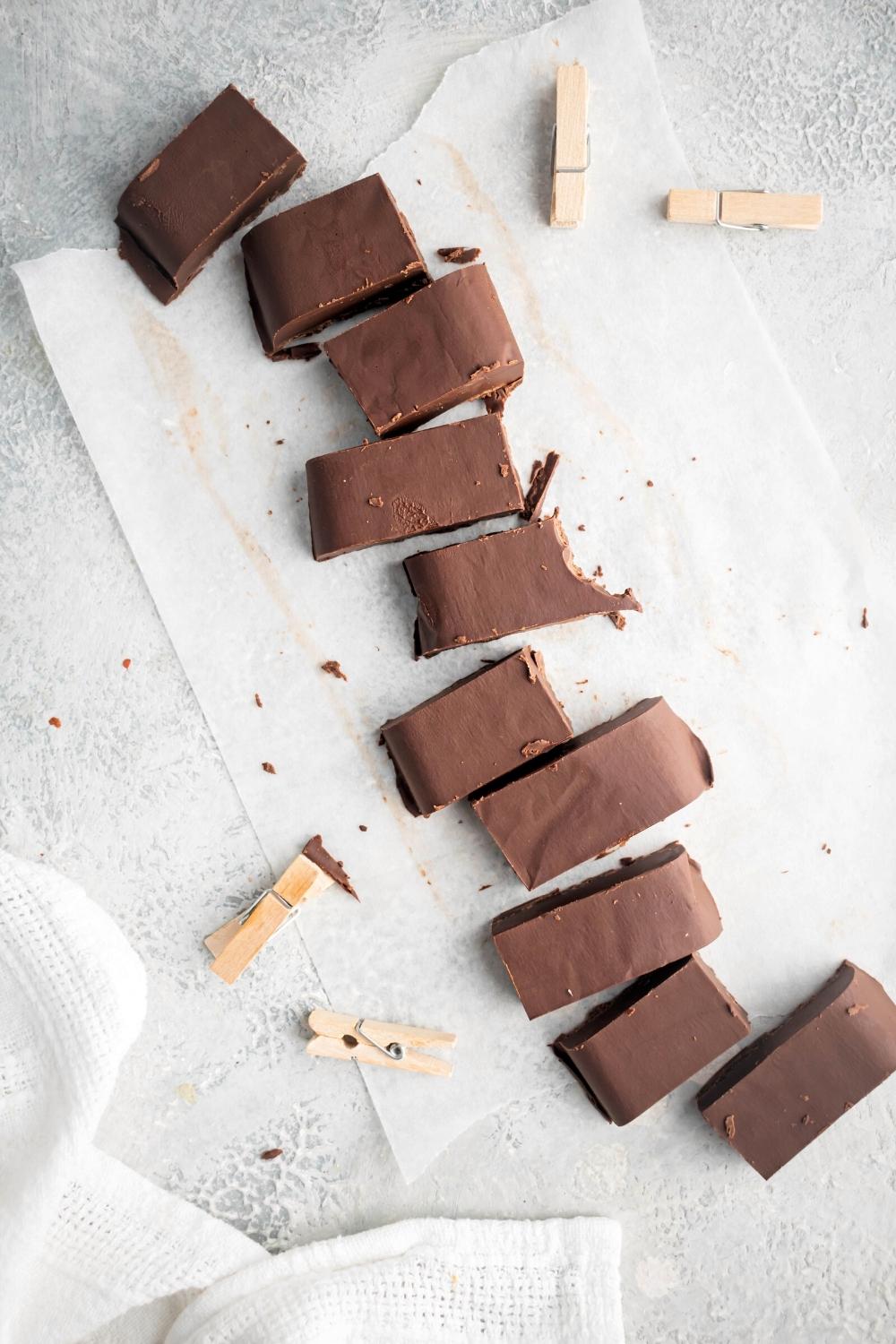 THE BEST NUTELLA FUDGE
If you like fudge - and are a fan of Nutella - you'll fall in love with this 2 ingredient fudge. It's a chocolate lover's dream come true and will no doubt fulfill all of your chocolate cravings.
The fudge is incredibly rich, chocolatey, and, well, fudgy, and it has a luxuriously smooth fudge texture. It's honestly just like traditional fudge from a chocolate shop, maybe even better. Not to mention, it's ridiculously easy to make.
I mean, this 2 ingredient fudge has easy dessert recipe written all over it! It not only has minimal ingredients, but it literally takes just 1 minute to make - you just have to wait an hour for the Nutella and milk chocolate fudge to set, though.
For that reason, this recipe has become my go-to whenever I'm hosting and need to whip up a quick dessert. Everyone always loves it - let me tell ya, it's a crowd-pleaser - and I get asked for the recipe almost every time I make it.
Oh, and if you want to try more easy fudge recipes, you have to give this Fireball fudge, salted caramel fudge, creamy peanut butter fudge, and chocolate peanut butter fudge a try next!
INGREDIENTS
Ok, so as you know, it only takes 2 ingredients to make this quick and easy fudge recipe.
With that said, here are the ingredients you'll need to make this milk chocolate fudge:
2 ⅔ Cups Chocolate Melts or Chips
1 ⅓ Cups Nutella
You can't beat that ingredient list, can you?
It's on the same level of simplicity as this Oreo mug cake and Nutella mug cake. Both take 1 minute to make, so next time you're craving cake and want to eat it ASAP, give one of those a try. Oh, and you can use any extra Nutella you have to make these Nutella cookies!
By the way, I used milk chocolate chips, but you can use any flavor you want like dark chocolate chips, semi sweet, or even white chocolate chips, peanut butter chips, or butterscotch chips and this recipe will turn out absolutely delicious.
Oh, and Nutella should be easy to find at your local grocery store, but if they don't carry it, any hazelnut spread will work!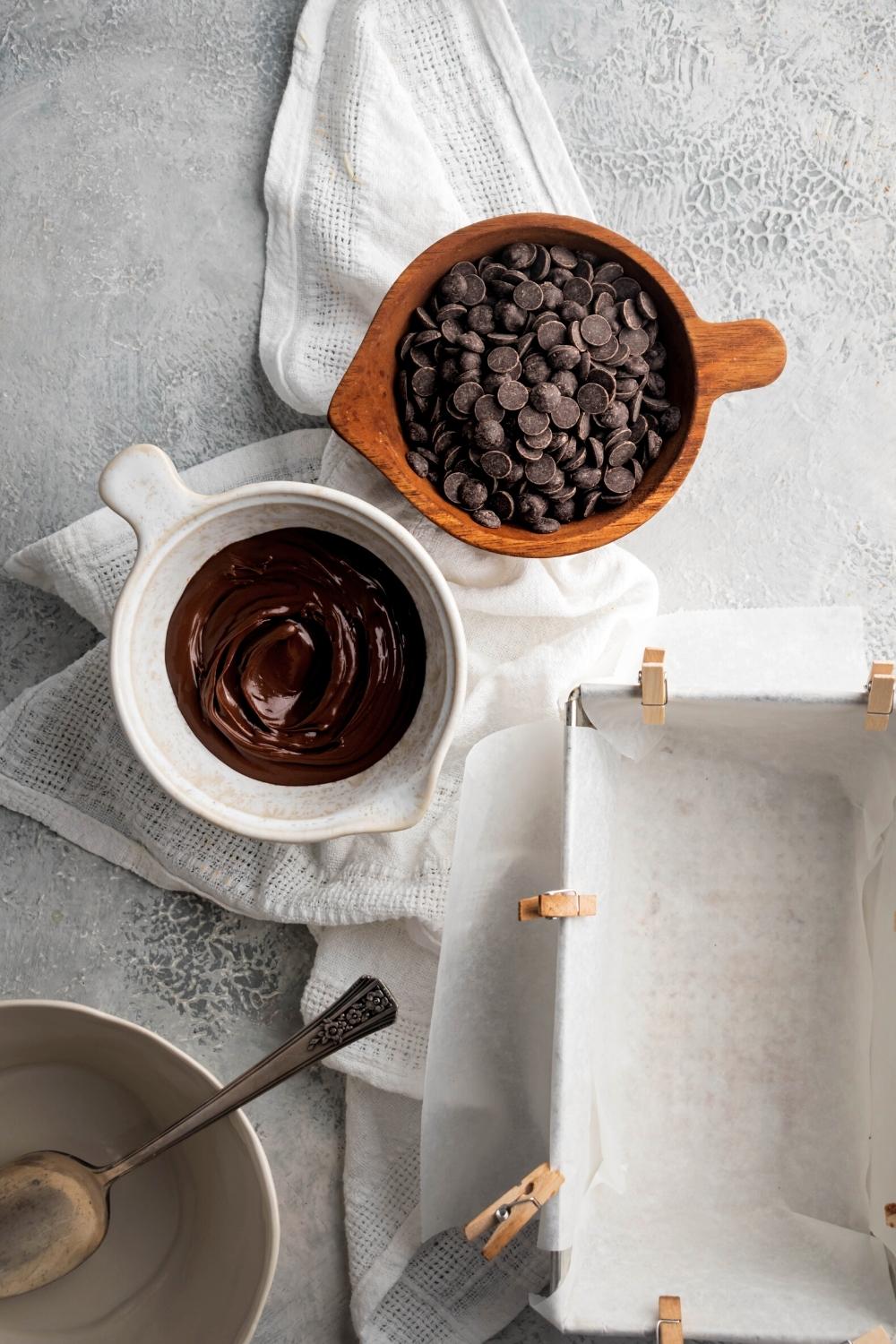 HOW TO MAKE 2 INGREDIENT FUDGE
The effortless process for this easy chocolate fudge recipe is unmatched. Even if you've never made fudge before, you'll find it to be simple, and the result is guaranteed to be perfect.
So let's not waste any more time and get right into it!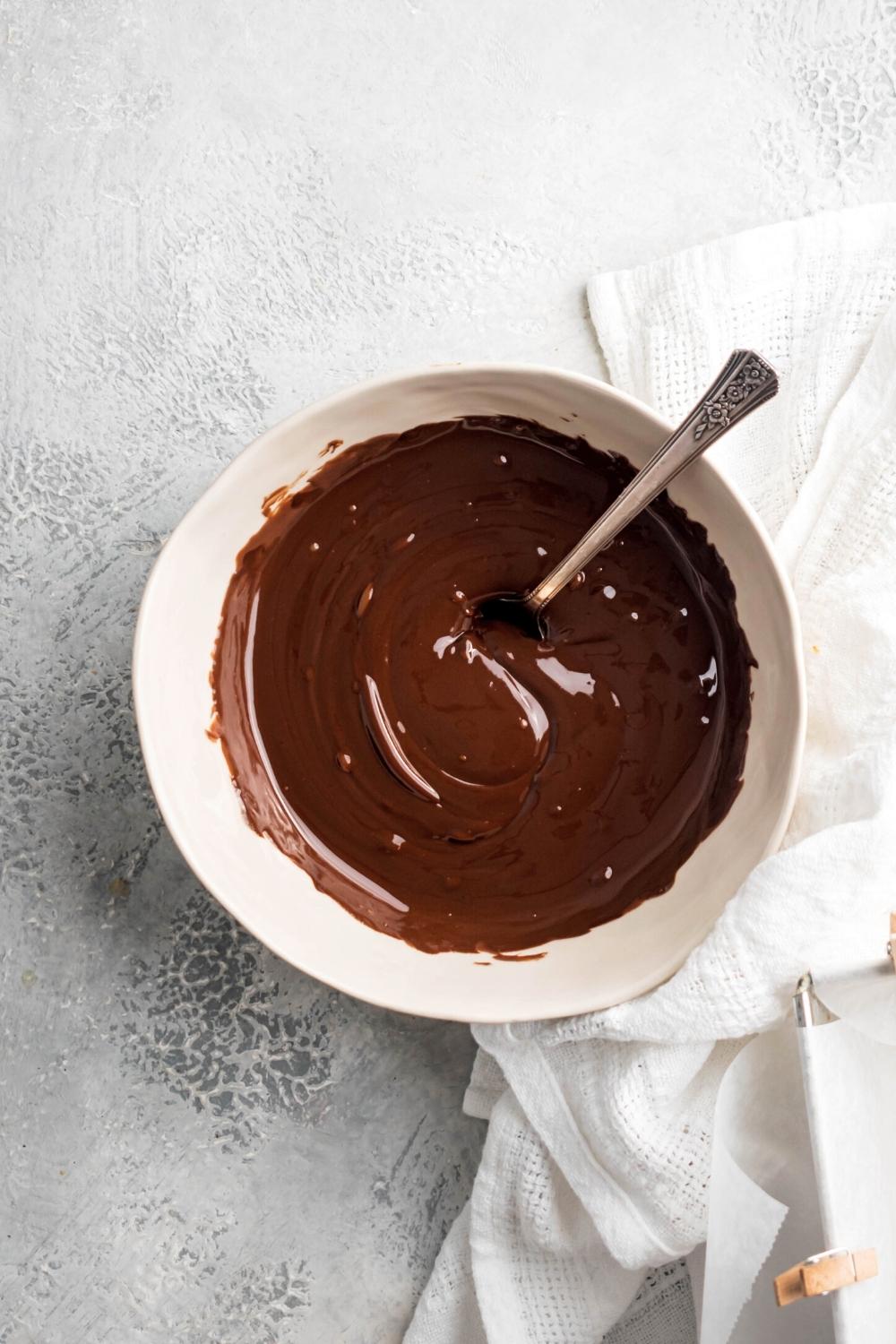 STEP 1: MAKING THE FUDGE
First, take out a large microwave-safe bowl and add the chocolate chips and Nutella to it. And make sure your use the largest mixing bowl you have because you'll need the extra room for stirring the fudge mixture.
Now microwave the chocolate chips and Nutella for 35 seconds, take it out, and give it a good stir. Then, microwave the mixing bowl for another 45 seconds and stir until everything has completely melted and a smooth chocolate sauce forms.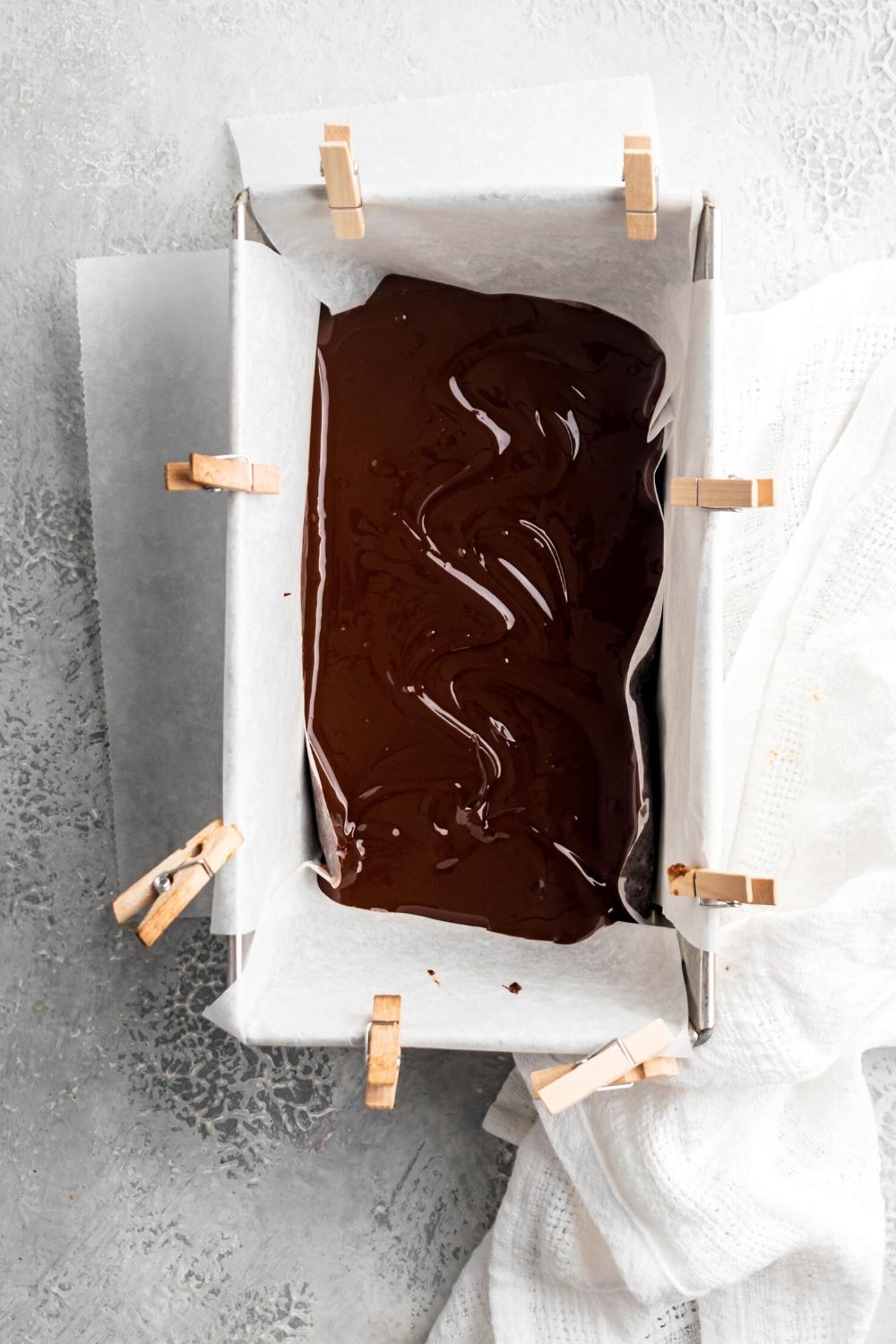 STEP 2: SETTING THE FUDGE
Once you have the fudge mixture, line an 8x8 baking tray - or something similar in size - with parchment paper.
Then, pour the chocolate into the prepared baking pan and evenly smooth out the top with a rubber spatula. Put the tray in the refrigerator for about 1 hour - or until the fudge sets.
Finally, take the fudge out of the fridge and let it thaw for a few minutes to soften. Then cut it into about 24 squares or rectangles and enjoy this delicious dessert cuisine!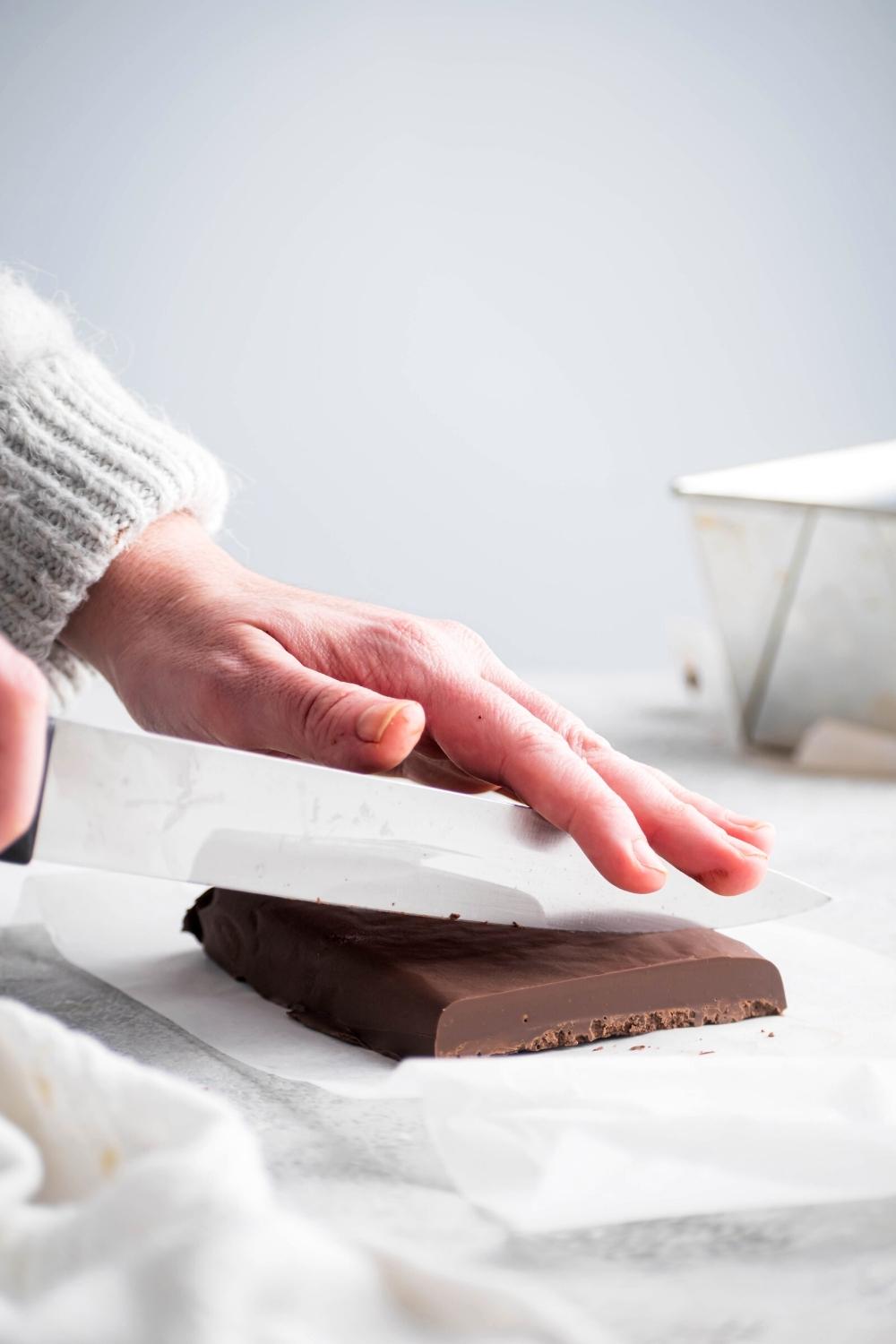 HOW TO STORE FUDGE
So, this recipe for chocolate fudge will make a good amount of fudge pieces. So if you're making it for your family to have on hand as an after-dinner dessert for the week, you should have plenty to go around.
After cutting the fudge, either cover the baking tray tightly in plastic wrap or transfer the pieces to an airtight container. Then store the leftover fudge in the fridge - or at room temp - for up to 2 weeks.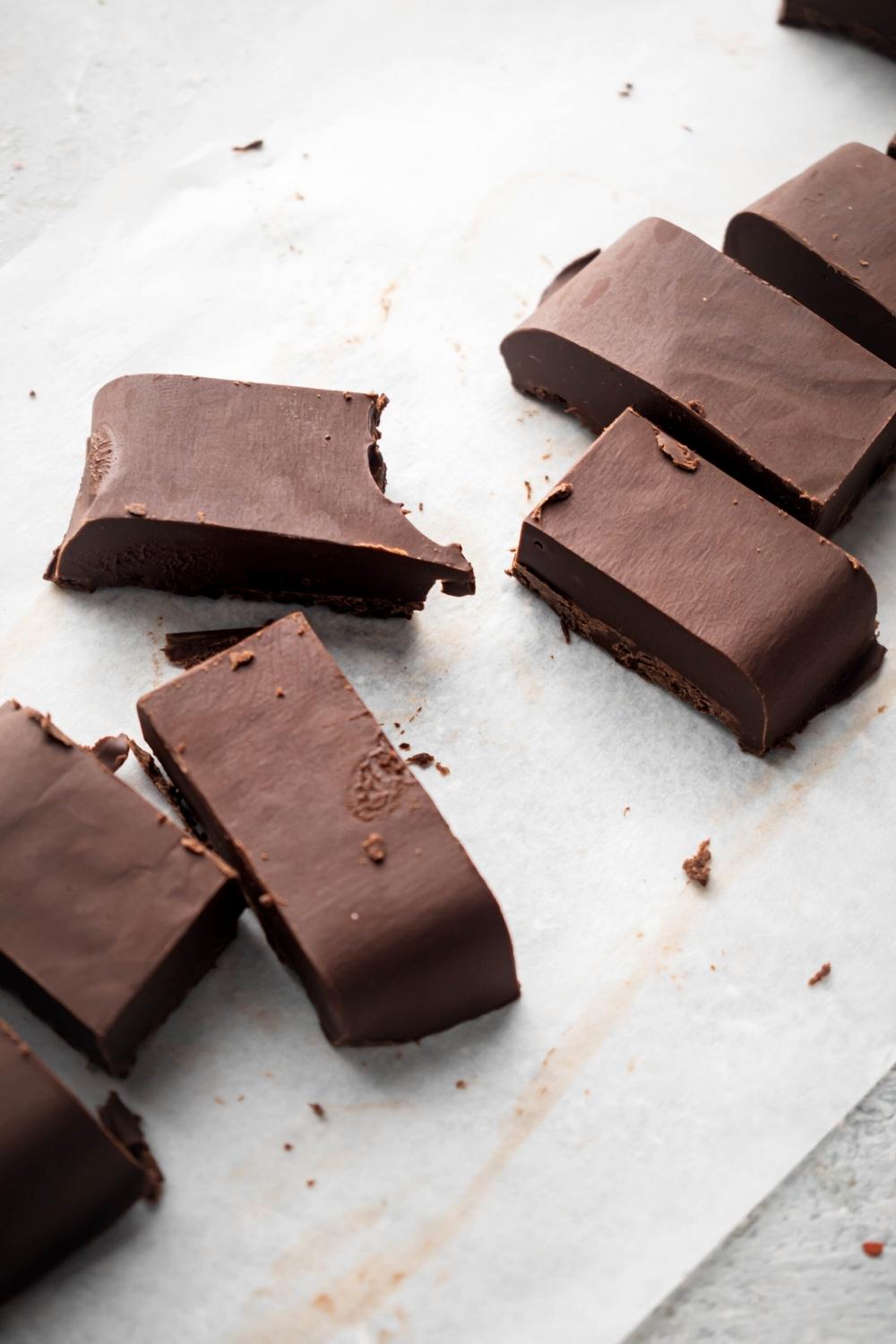 FAQS ABOUT THIS 2 INGREDIENT FUDGE RECIPE
What are the ingredients for fudge?
The ingredients in this recipe are chocolate chips and Nutella. Typically, the ingredients for fudge are some form of chocolate, milk, and butter. But with that said, there are a ton of different fudge variations, like this maple fudge recipe.
Can you freeze 2 ingredient fudge?
Yes, you definitely can! If you want to freeze it, store it the same way as described above and it will last for about 3 months. Then whenever you want to enjoy it, either let the fudge thaw in the fridge or at room temperature until it's soft enough to eat.
What ingredient makes fudge Harden?
There is no one ingredient that makes fudge harden. Really allowing it to refrigerate or freeze long enough until it sets will make the fudge harden.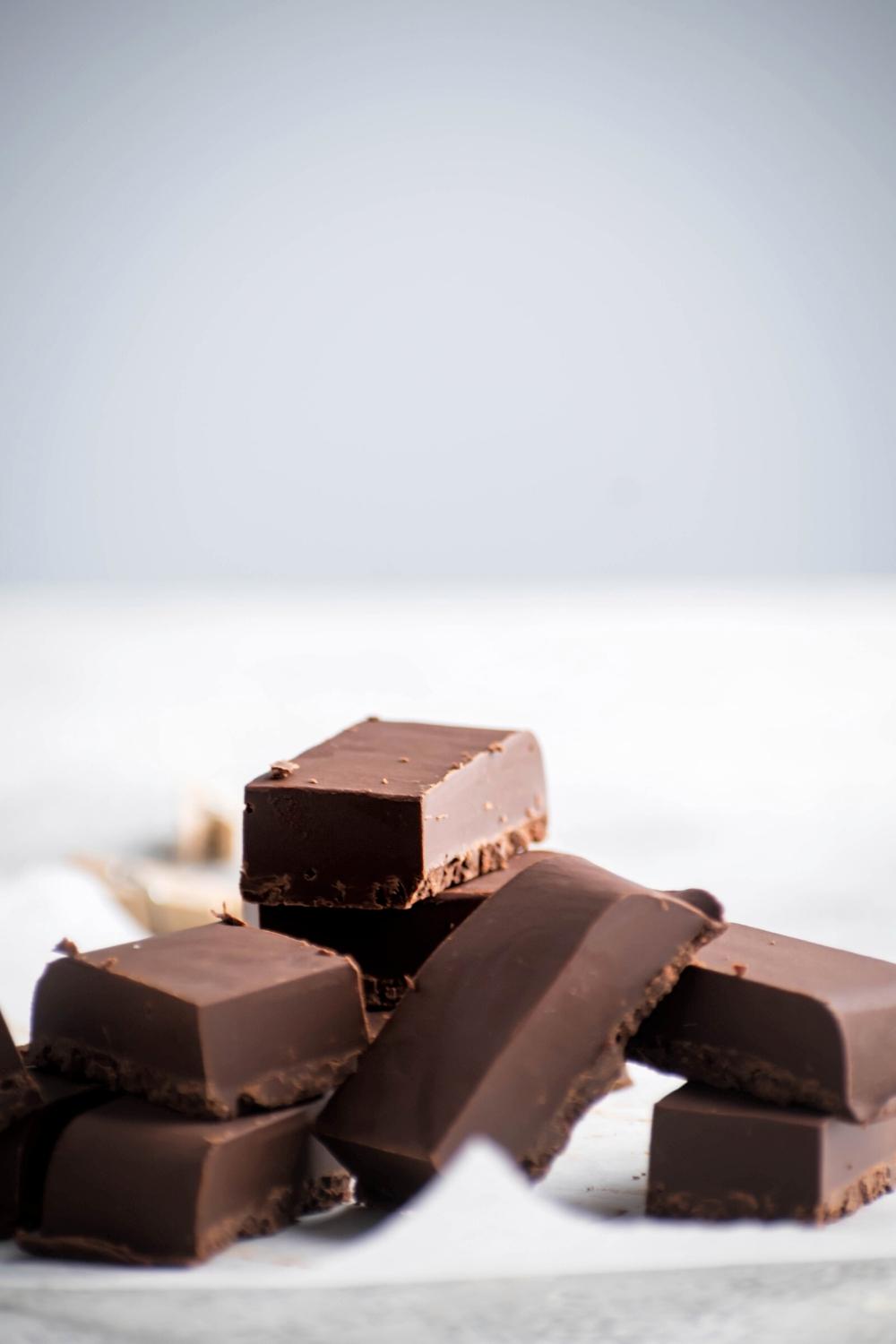 WRAPPING IT ALL UP
Well, that is how to make 2 ingredient fudge with Nutella and chocolate chips.
If you're craving chocolate, Nutella, fudge, or just something rich, decadent, and delicious, this simple recipe is the answer.
After I took my first bite, I was blown away by how absolutely delicious it was. And I think you'll be pretty satisfied by how tasty it is too.
I love making this Nutella fudge recipe at the beginning of the week, so my family and I have a sweet treat to look forward to every night.
Anyway, I hope you enjoy this easy 2 ingredient dessert recipe as much as I/we do.
If you make it, leave a comment below and let me know what you think! And for more easy dessert recipes like this one, check out our TikTok, YouTube, and Instagram. We post delicious recipes on there daily.
Print
2 Ingredient Fudge Made With Nutella
This Nutella fudge is so rich, smooth, and filled with chocolatey Nutella flavor. And the best part is you only need 2 ingredients to make this super easy fudge!
Author:
Prep Time:

1 minute

Cook Time:

0 minutes

Total Time:

1 minute

Yield:

24

servings

1

x
Category:

Dessert

Method:

Microwave

Cuisine:

Candy
Instructions
Put the chocolate chips and Nutella in a large microwave-safe bowl.

Microwave in 2, 35 second intervals, stirring between each one until the chocolate chips and Nutella have melted into a smooth chocolate sauce. 

Pour into an 8x8 tray (or something of similar size) lined with parchment paper. Smooth out the top with a rubber spatula.

Refrigerate for about 1 hour or until set.

Cut the fudge into about 24 squares or rectangles and enjoy!
Nutrition
Serving Size:

1 serving

Calories:

166

Fat:

9

Carbohydrates:

31

Protein:

3
Keywords: nutella fudge, nutella fudge recipe, 2 ingredient fudge, 2 ingredient fudge recipe, easy fudge recipe, two ingredient chocolate fudge recipe, nutella fudge 2 ingredients, nutella recipes, nutella fudge slice, chocolate chip fudge recipe, how to make 2 ingredient fudge, how to make fudge with 2 ingredients, how to make nutella fudge, two ingredient fudge recipe,