These mochi infused muffins are light and fluffy with a delicate sweet flavor. And all this muffin deliciousness takes minutes to prepare, and then just 25 minutes to bake!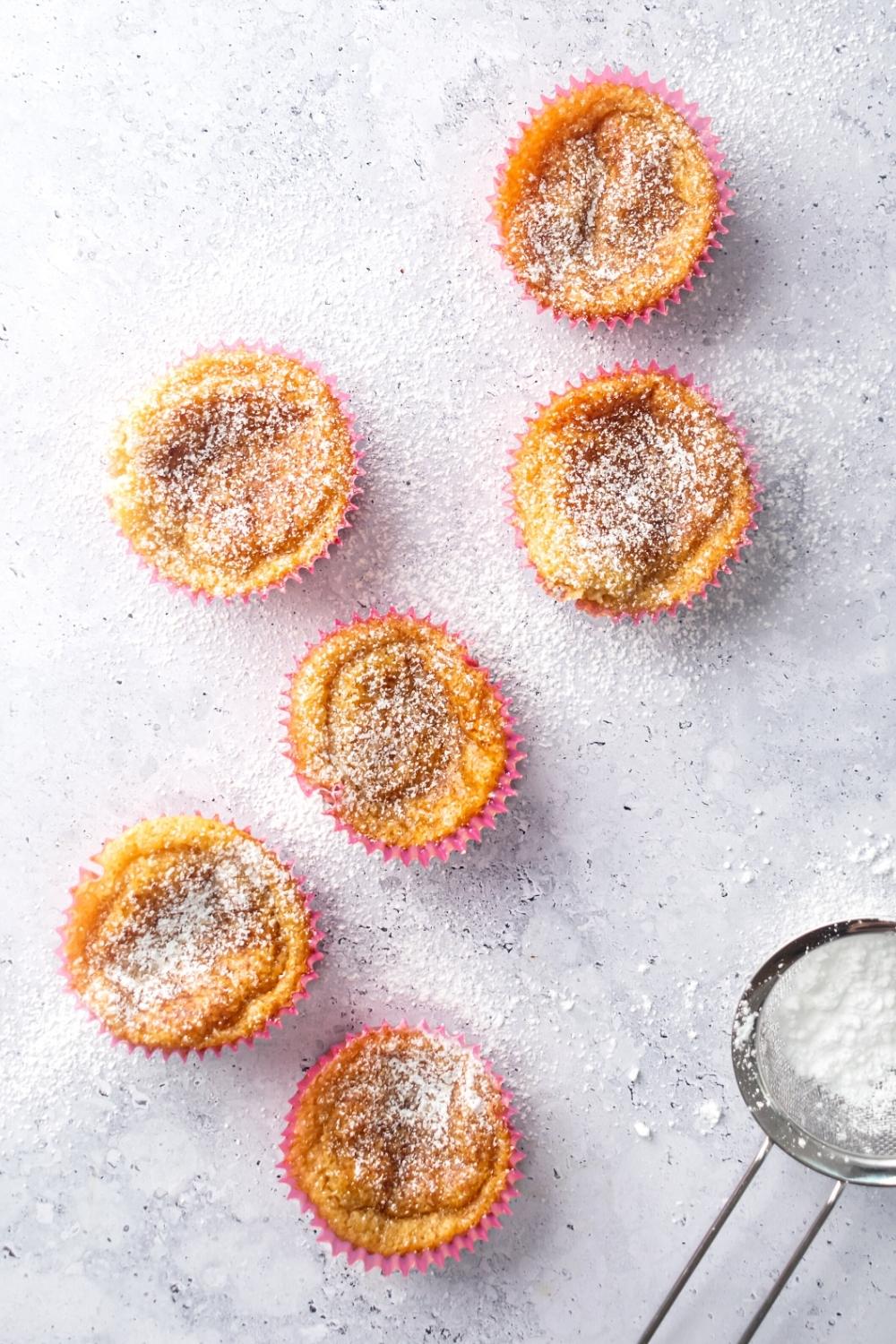 THE BEST Gluten Free MUFFIN RECIPE
Mochi recipes are all the rave right now, and I'm fully on board with the trend. These mochi waffles and mochi donuts have been a hit, so I wanted to make a gluten free muffin recipe using mochiko flour.
And like the other two, I think they turned out perfect! Each delectable mochi infused muffin is like biting into a sugary-sweet, delicate cloud. I mean, the soft and chewy texture combined with the sweet flavor is just a treat to eat.
Not to mention, creating this delicious baked good is simple, and it requires an equally simple ingredients list. So you don't have to worry about any crazy ingredients or extensive cooking processes to enjoy this divine bite!
With that said, although they aren't as quick to make as this Oreo mug cake, they are well worth the 30 minutes it takes to bring it all together and create a one-of-a-kind muffin.
Personally, I love having one of the muffins for breakfast and honestly end up having one for dessert too. And my family really loves them, so make sure to share these when they come out hot from the oven!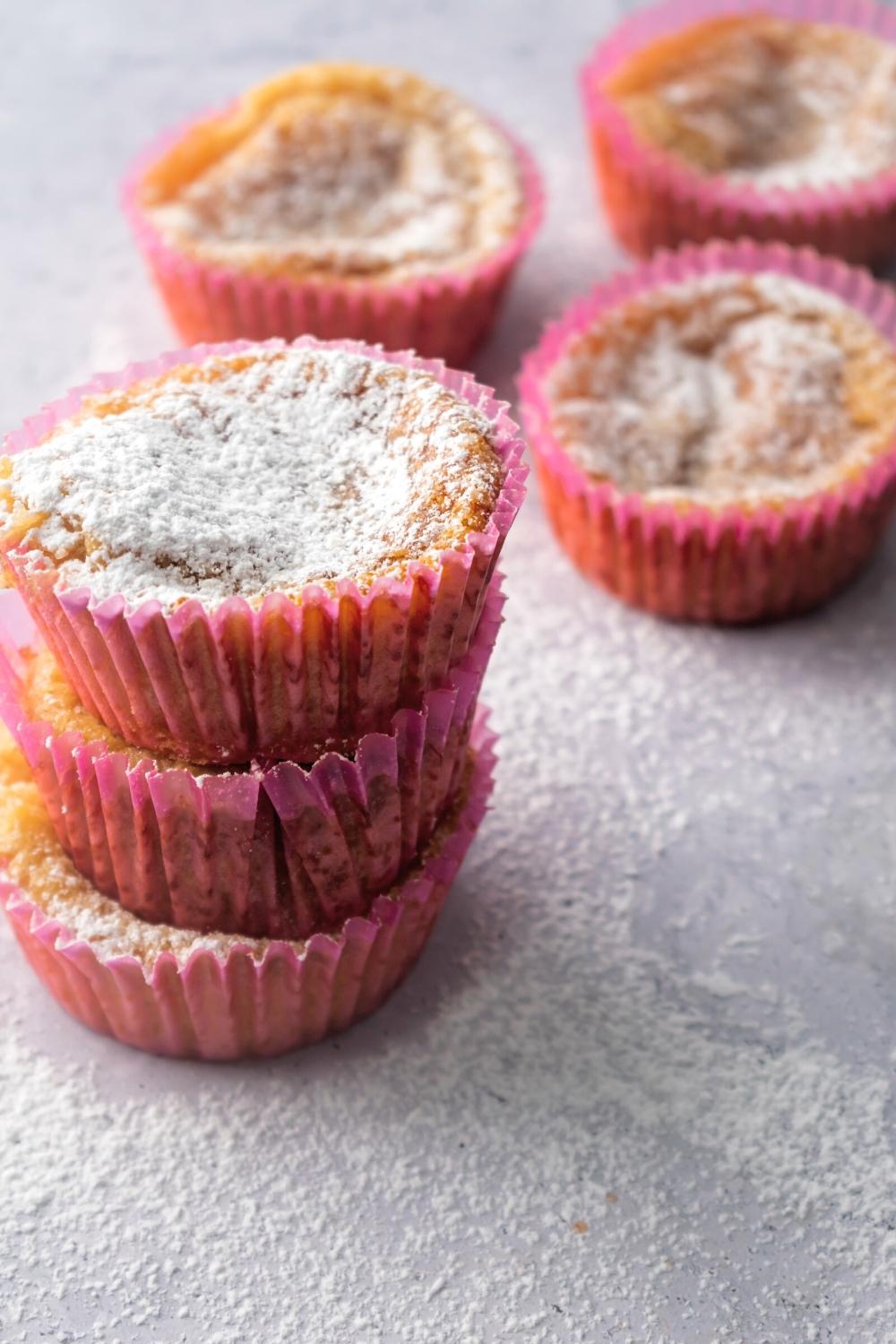 Ingredients
There's nothing fancy about these muffins - just some common everyday ingredients is all you need.
Here's the full list:
½ cup unsalted butter melted
1 ⅓ cup milk
2 eggs
2 tbsp lemon juice
½ cup granulated sugar
¼ cup light brown sugar
1 tsp vanilla extract
¼ tsp salt
2 tsp baking powder
2 cups sweet rice flour (mochiko)
Confectioner's sugar to serve
The sweet rice flour, also known as mochiko, gives these gluten free muffins a soft and fluffy texture with a little chew and sweet flavor.
You really can't get the same taste and texture using anything else, so make sure to grab the sweet rice flour from the store if you don't have it already!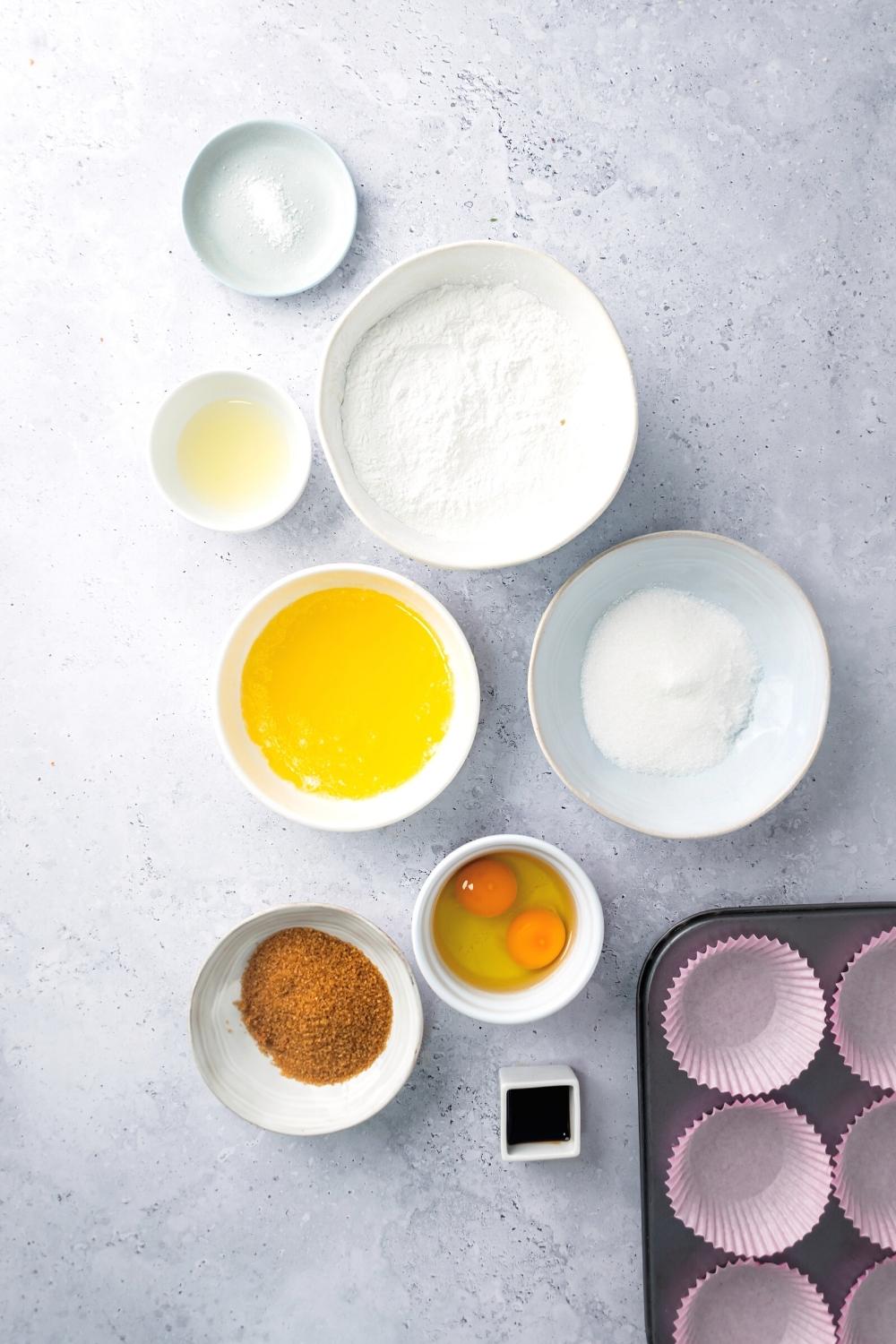 How to make Mochi Infused Muffins
Making your mochi infused muffins is as simple as mixing and baking. And the beautiful simplicity of the dessert is why it's one of my favorites!
So, get out the ingredients, and let's get cooking!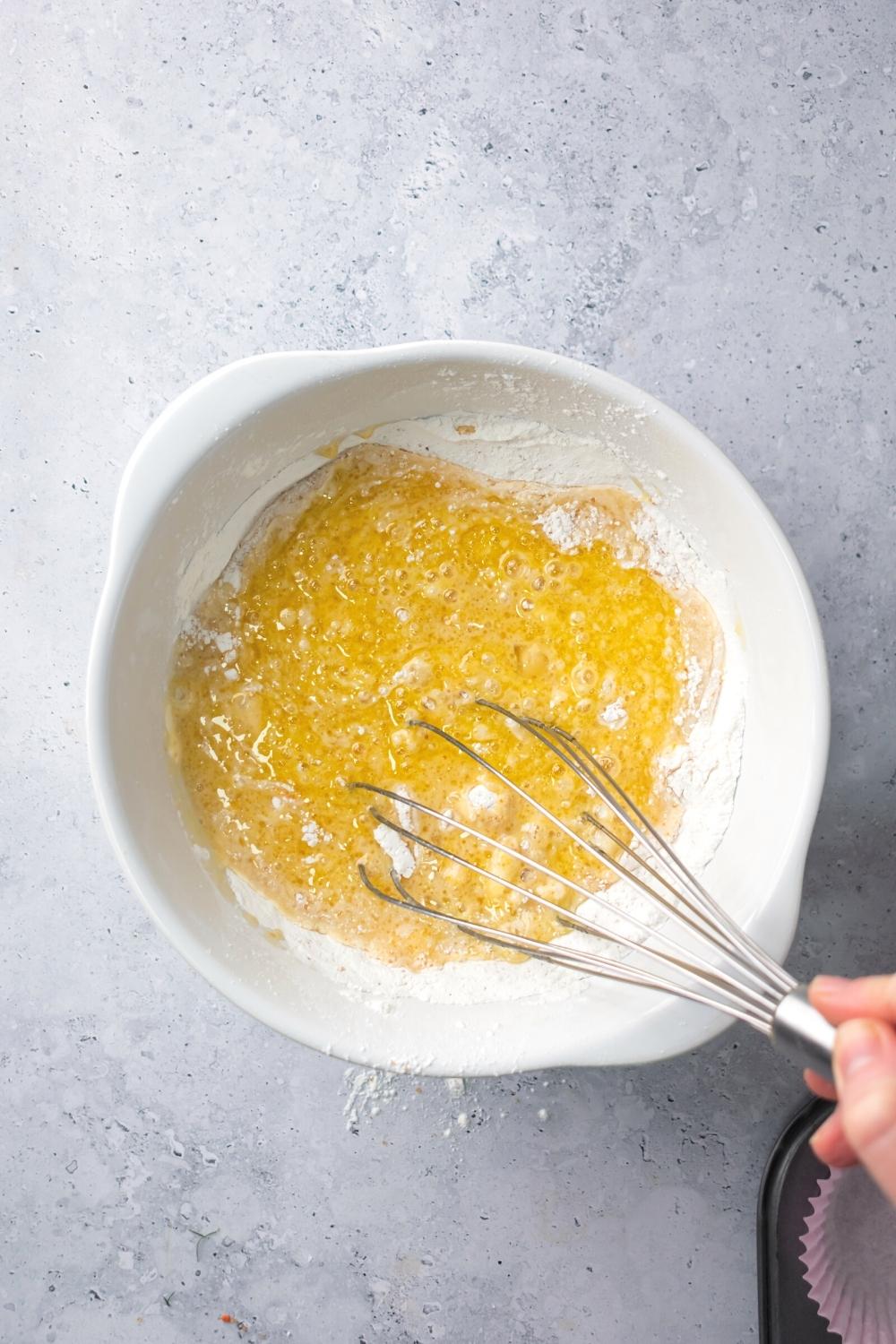 Step 1: prep
First, preheat the oven to 350 degrees Fahrenheit.
Then take out two bowls, one for the dry ingredients and one for the wet ingredients.
Now add the sugar, brown sugar, baking powder, salt, and sweet rice flour to one of the bowls and give them a mix.
Then, add the milk, melted butter, vanilla, lemon juice, and eggs to the other bowl and whisk them together.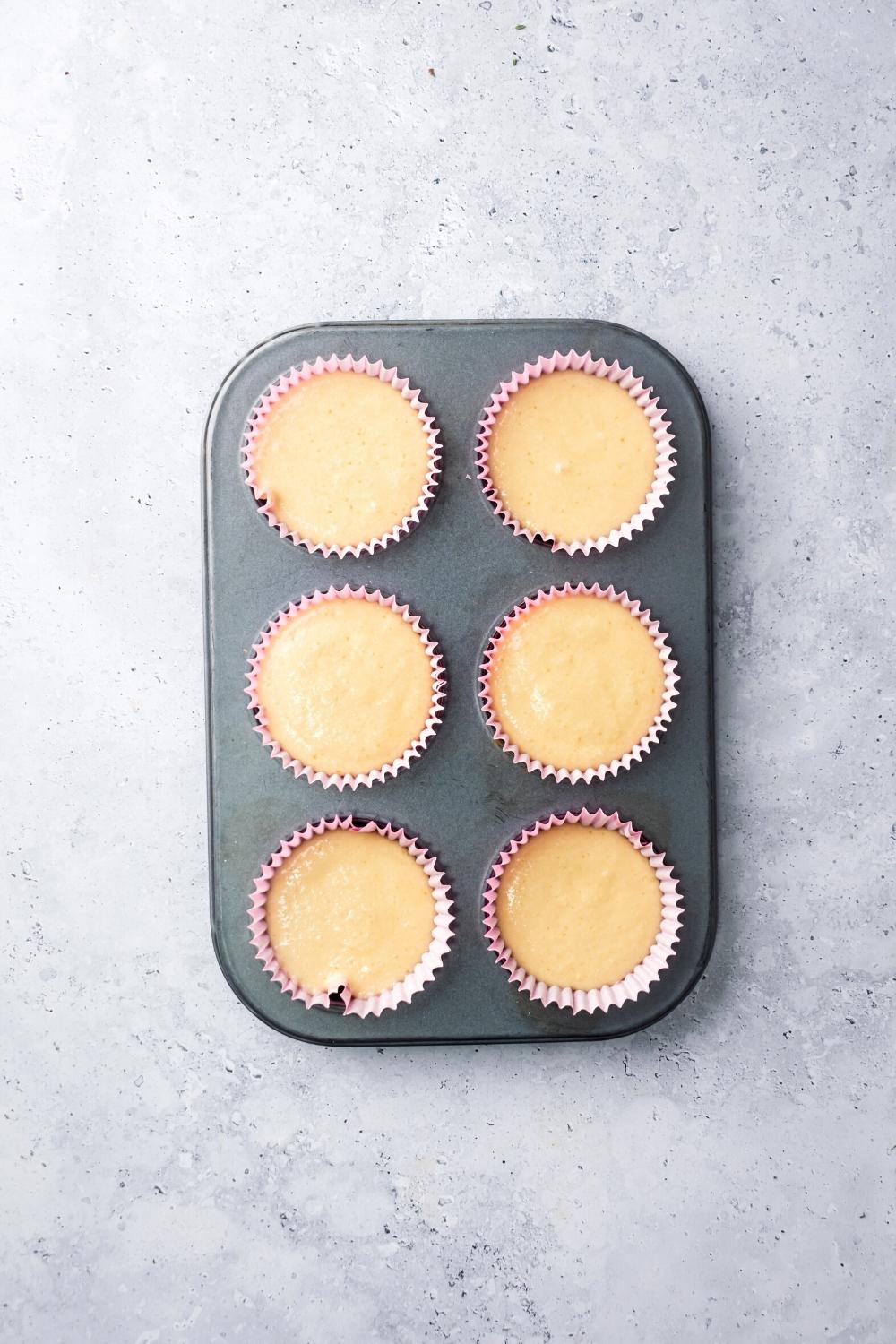 Step 2: Making the Batter
Next, add the wet ingredients to the bowl of dry ingredients and mix everything with either a hand - or stand - mixer until combined. And be sure not to over-mix, as this can make the batter denser.
Now, line a muffin tin with muffin cups to prevent the batter from sticking to the sides. Then, coat the cups with baking spray and then fill them almost all the way to the top with batter - they will not rise a lot when baked.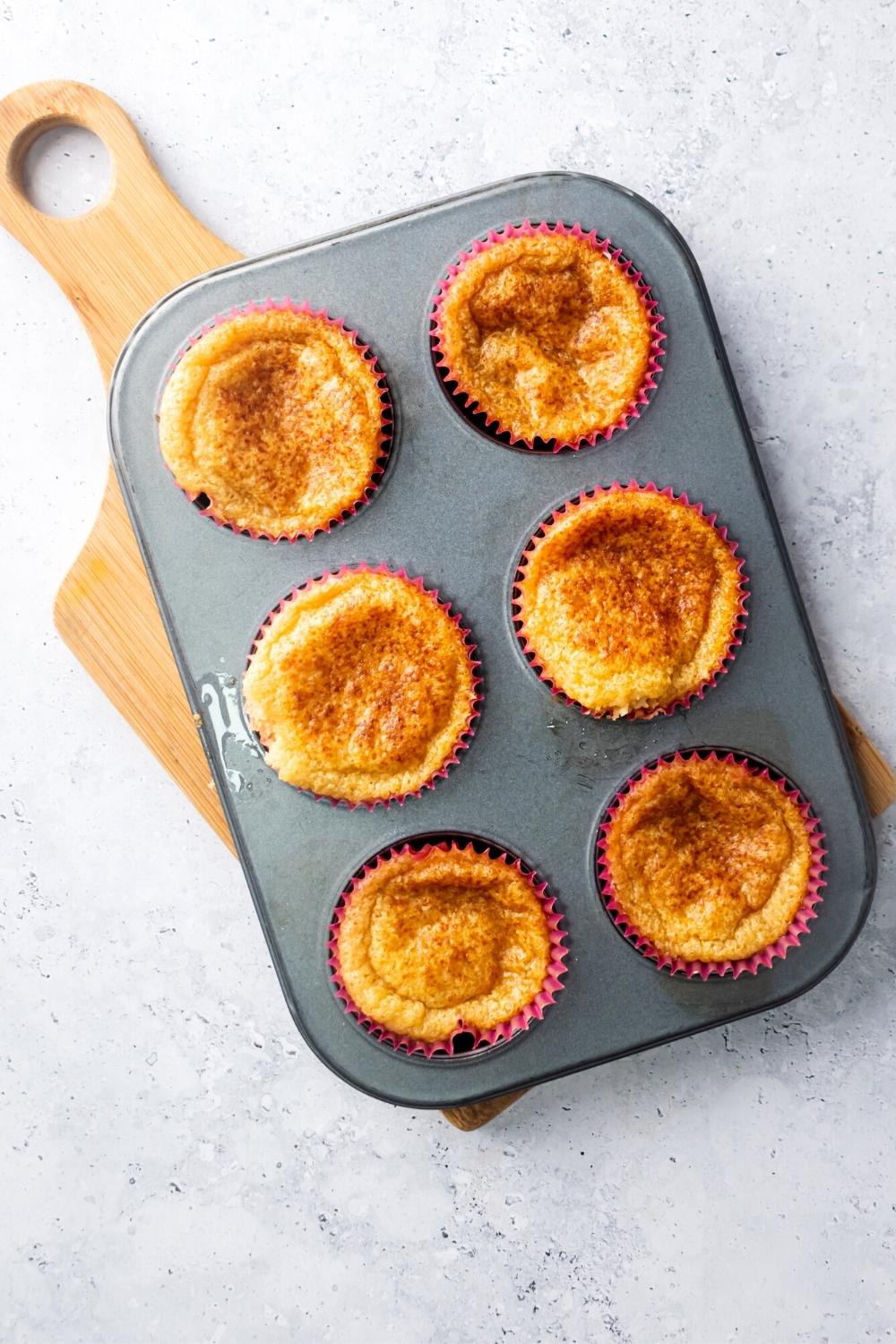 Step 3: Baking
Finally, bake them for about 25 minutes - or until golden brown. You'll know they are ready if you stick a toothpick in the center of a muffin, and it comes out clean.
After you take them out, sprinkle some confectioner sugar on top and enjoy!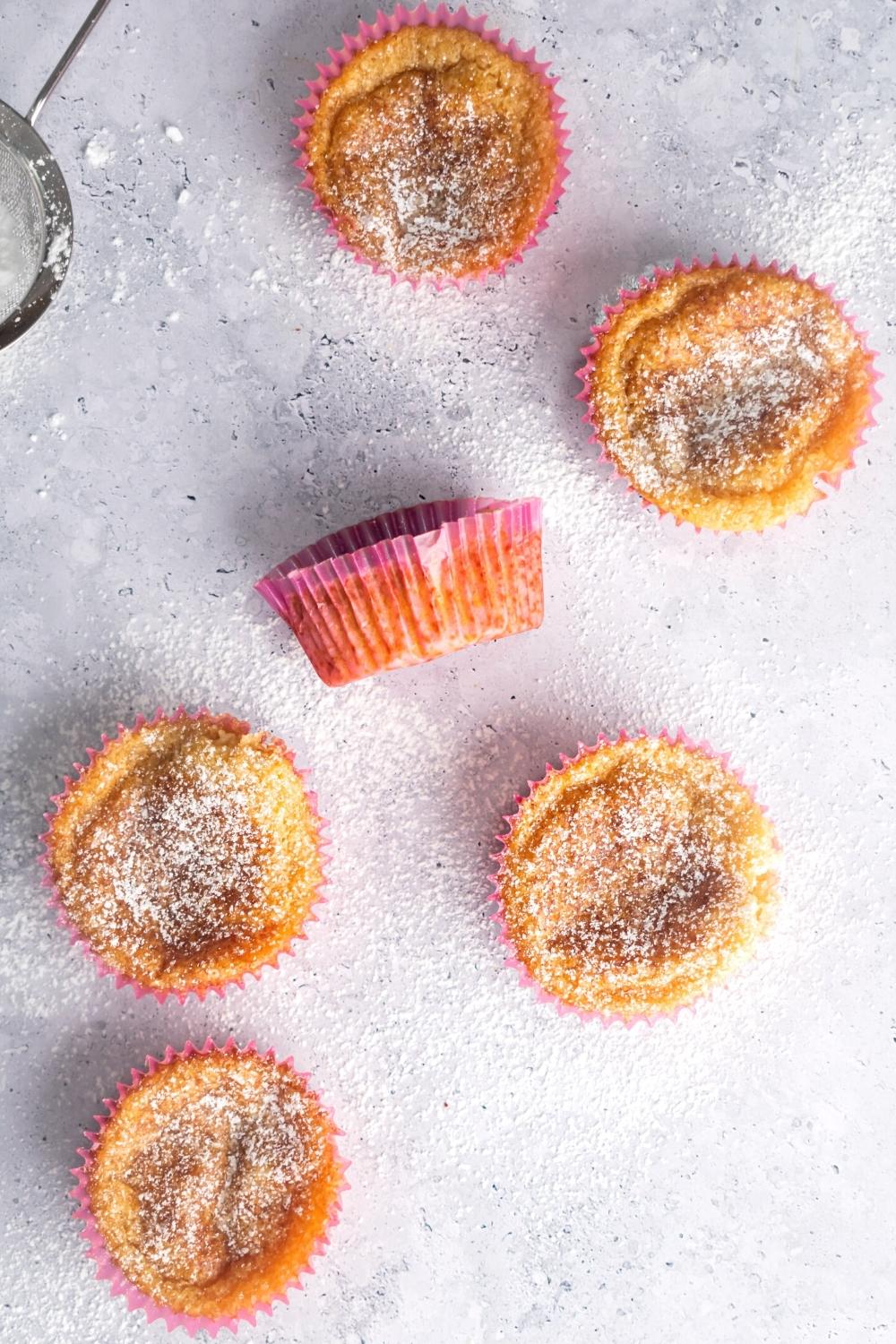 How to Store homemade Muffins
So, this homemade muffin recipe will make about 12 muffins depending on the size of your muffin tray. And if you have any leftovers, you're in luck because they are just as delicious for the next few days.
After the muffins cool, transfer them to an airtight container where they'll last for about 3-4 days in the refrigerator or 2-3 days on the counter. If storing on the counter be sure to store in a cool, dry place.
By the way, I don't recommend freezing them as it will ruin the texture of the muffins.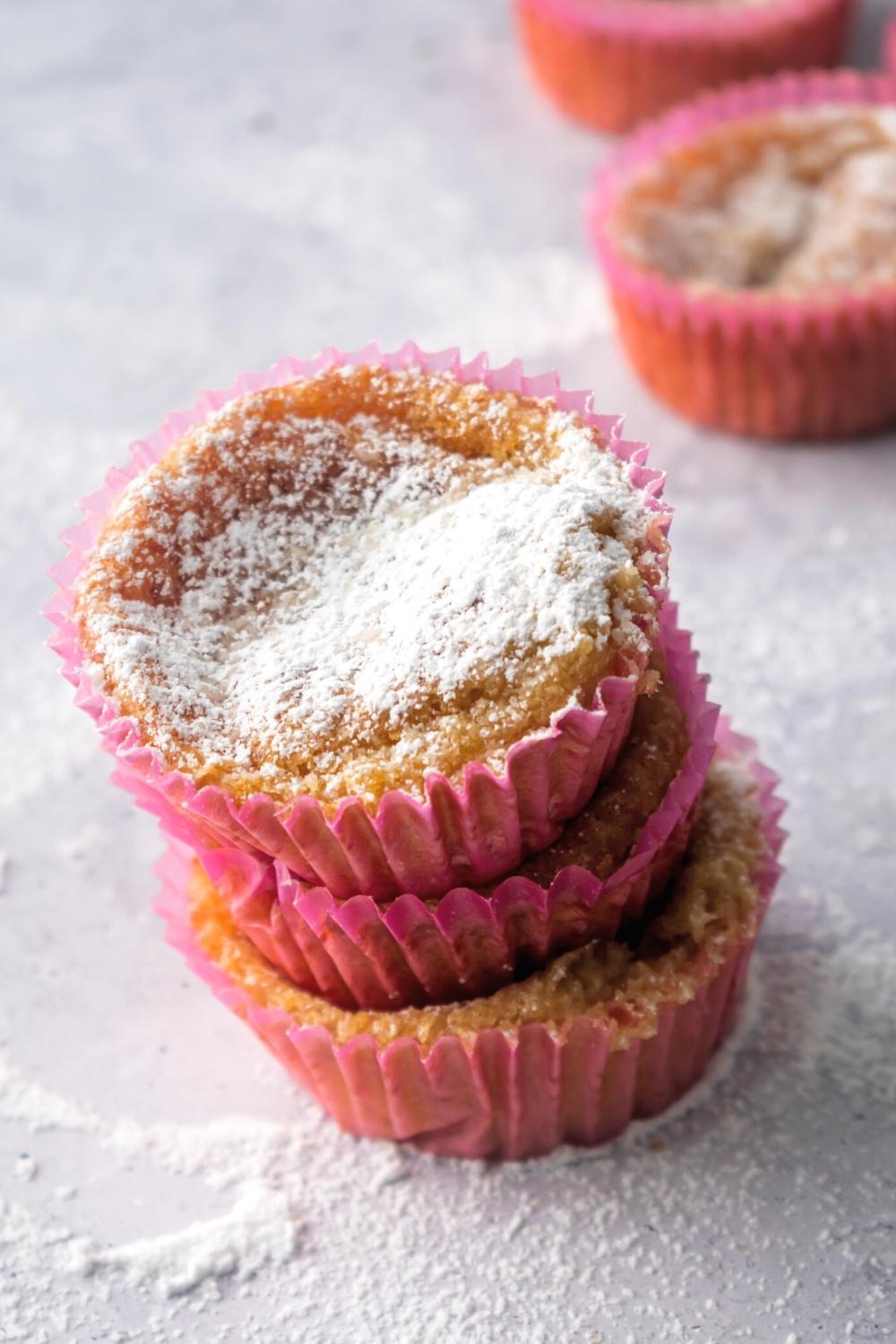 Wrapping It All Up
Well, that is how to make mochi infused muffins that are soft on the inside, perfectly chewy, and so delectably delicious,
This recipe truly is one of a kind when it comes to muffins, and I have a feeling they might become one of your favorites after you take one bite.
So if you're looking for a breakfast or dessert that the whole family will love, give these mochi muffins a try. And if you do, let me know your thoughts by leaving a comment below.
Oh, and if you want some more tasty recipes, check out our YouTube channel.
Print
Gluten Free Mochi Infused Muffins Recipe
These gluten free muffins are light and fluffy with a delicate sweet flavor. And this deliciousness takes minutes to prepare and then only 25 minutes to bake!
Author:
Prep Time:

5 minutes

Cook Time:

25 minutes

Total Time:

30 minutes

Yield:

12 muffiins

Category:

Breakfast

Method:

Oven

Cuisine:

Japanese
½ cup unsalted butter melted
1 ⅓ cup milk
2 eggs
2 tbsp lemon juice
½ cup granulated sugar
¼ cup light brown sugar
1 tsp vanilla extract
¼ tsp salt
2 tsp baking powder
2 cups sweet rice flour (mochiko)
Confectioners sugar to serve
Instructions
Preheat the oven to 350ºF (180°C).

Mix all dry ingredients in a bowl.

Mix all wet ingredients in another bowl.

Add the wet ingredients to the dry ones and mix with a hand mixer.

Line a muffin pan with muffin cups and fill them almost to the top (mochi muffins don't rise a lot in the oven).

Bake them for 25 minutes, or until golden brown. You'll know that they are ready if a toothpick comes out dry.

Serve with confectioner sugar sprinkled on top.
Nutrition
Serving Size:

1 muffin

Calories:

215

Fat:

8

Carbohydrates:

33

Protein:

3
Keywords: mochi muffins, mochi muffin, mochin muffins recipe, gluten free muffins, sweet muffins, gluten free muffin recipe, mochi muffin recipe, how to make mochi muffins, how to make mochi muffins, how to make mochi cupcakes, mochi muffin recipe without coconut milk,