If you want vegan fast food, there actually are some great Vegan Taco Bell items to choose from. And this list will provide you with everything you need to be able to order vegan at Taco Bell. So, if you're short on time or are trying to eat vegan on a budget, you'll find some great options here.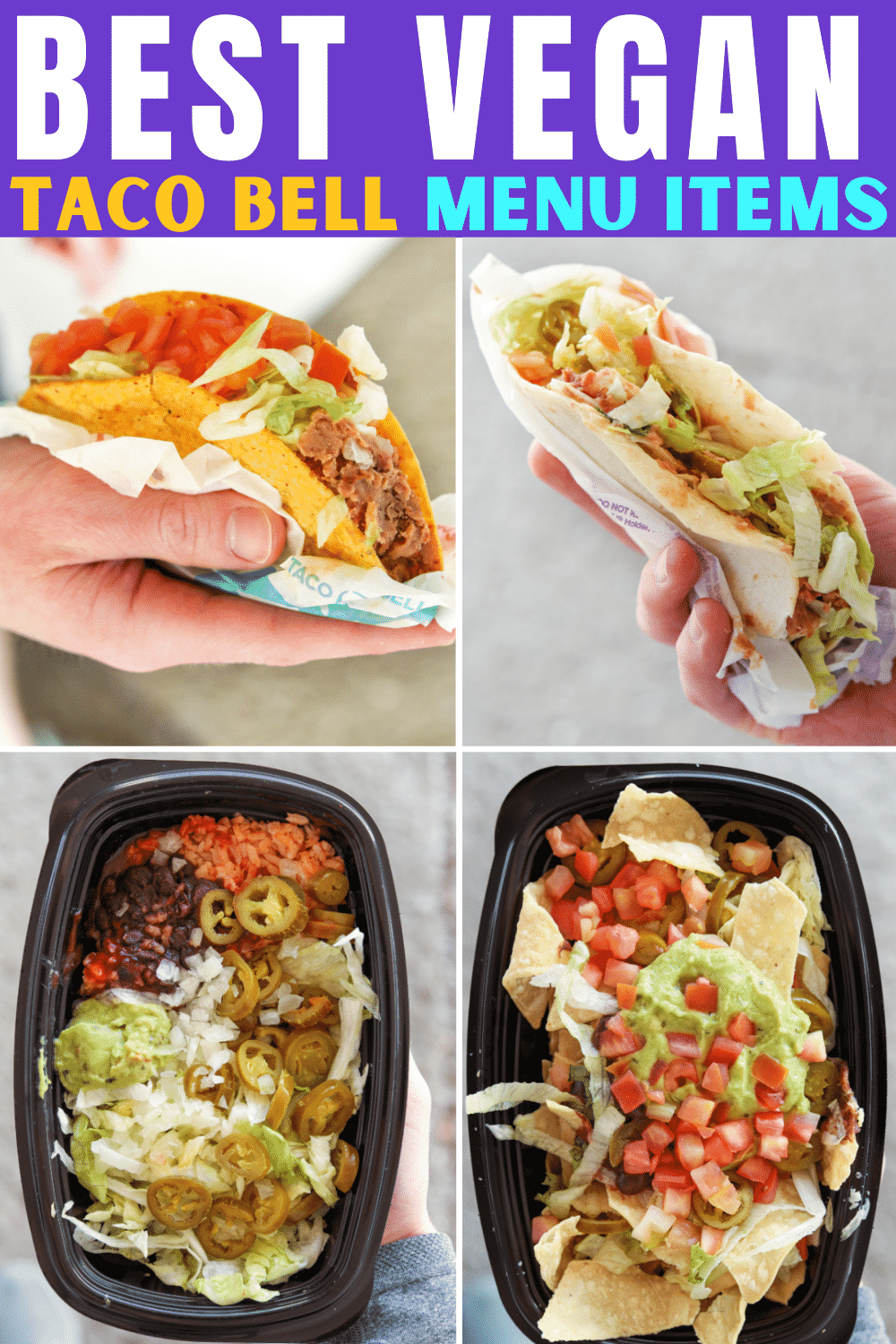 Tips For How To Order Vegan At Taco Bell
Ordering vegan at Taco Bell is super easy if you know the right options/orders to choose from.
USE THE "VEGGIE CRAVINGS" MENU
Taco Bell actually has an entirely vegetarian menu, and if you are ordering online, all you have to do is select, "menu", and then click "veggie cravings."
By doing that, all of the orders will replace the meat with either black beans or refried beans - depending on what you choose.
The good thing about this is you won't get charged for adding on the beans - they are included in place of the meat.
Now, the vegetarian items still have cheese and other dairy products on them, and we definitely don't want that if we're ordering vegan Taco Bell orders.
THEN "MAKE IT FRESCO"
Taco Bell actually has a way to make what you are ordering from the "veggie cravings" menu totally vegan.

All you have to do is either click "Make It Fresco" under the "Styles" section online, or ask to "Make It Fresco" if you are ordering in person.
Just keep in mind that if you "Make It Fresco" in person, you'll still have to ask to replace the meat with beans.
That said, "Making It Fresco" is basically a secret code for making what you are ordering vegan - it will add on tomatoes for no extra cost and remove all the non-vegan ingredients - the cheeses & dairy.
So, what I suggest doing no matter if you are ordering in person or online is to make any item you are ordering vegetarian, make it fresco, and then add on and take off whatever ingredients you want!
TACO BELL VEGAN OPTIONS
Now, before we get into the menu, let's go over all of the vegan items you can add to any order.
No matter what you order, you can customize it to how you want it!
I like ordering online because it makes it so much easier to add what you want and take off what you don't want.
Oh, and keep in mind that you will have to pay extra for each item added on, so I will include the price. But, some of the add ons are included with certain orders.
Here are all your add on options:
Refried Beans: $0.30 (free if you make it vegetarian)
Black Beans: $0.30 (free on some vegetarian items)
Potatoe Bites: $0.50
Seasoned Rice: $0.30
Jalapeno Peppers: $0.30
Lettuce: $0.30
Onions: $0.10
Tomatoes: $0.45 (free if you make it fresco)
And you can also add on one of these vegan sauces for a little extra flavor.
Guacamole: $0.35
Red Sauce: $0.25
Mild, Hot, Fire, and Diablo Sauce Packets: Free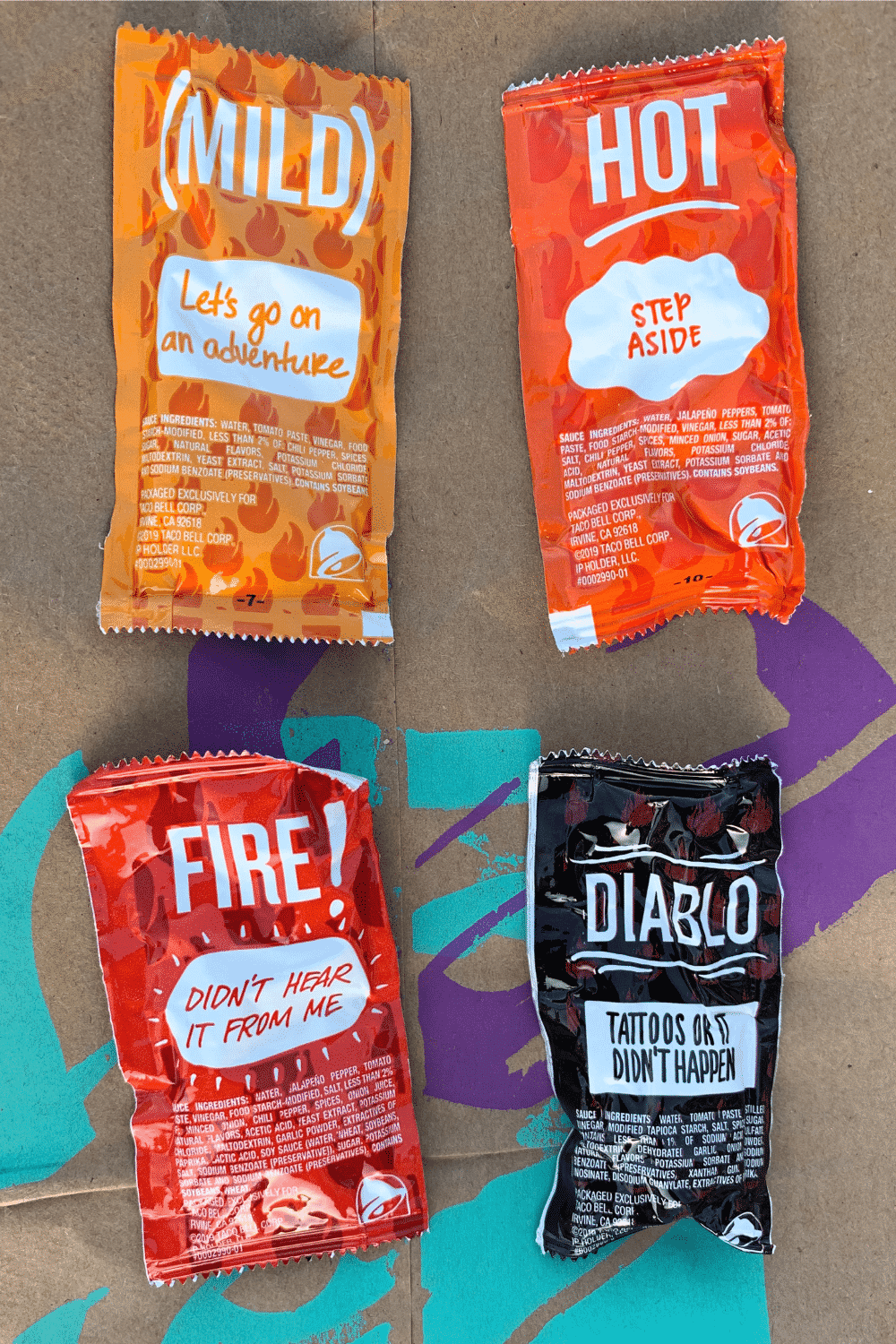 VEGAN TACO BELL MENU
Now that you know what you can add to your order let's dive into this full Taco Bell Vegan Menu.
I will include what I put on each item and what you will need to take off if necessary.
Oh, and by the way, all of the tortilla shells are vegan, so you can get plenty of tacos and burritos.
1. Soft Taco: $2.49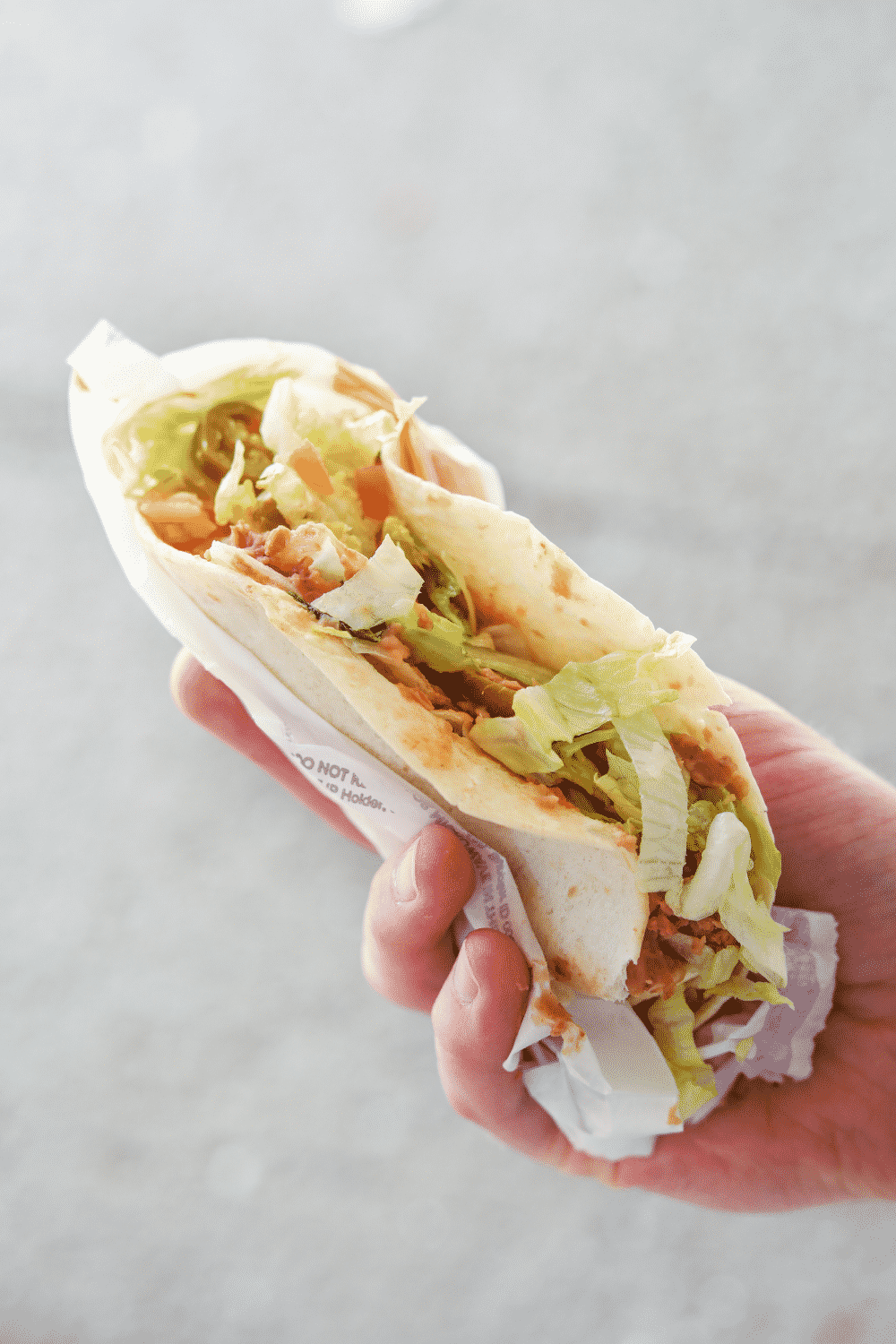 This is a soft taco from the tacos section on the menu. I made it Fresco and vegetarian, so the tomatoes are included, and substituting the refried beans for beef is included.
Lettuce is also included on the soft taco, then I added on jalapeno peppers and seasoned rice.
2. Crunchy Taco: $2.29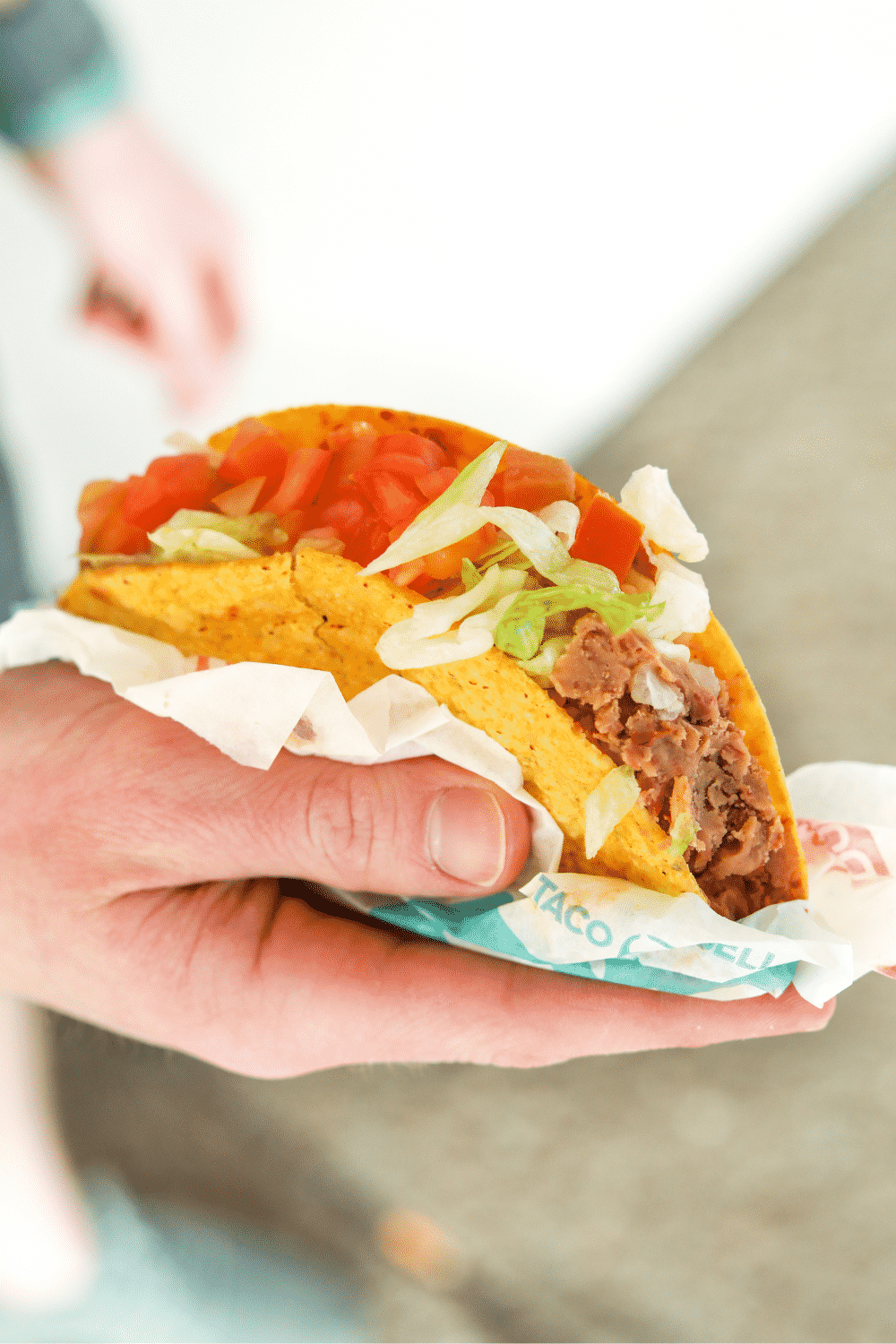 This is a Crunchy Taco from the tacos section that I made Fresco and vegetarian- the refried beans, tomatoes, and lettuce are included, and I added onion and seasoned rice.
You can also get a 3 crunchy tacos combo with three tacos and a drink.
3. Black Bean Chalupa: $3.29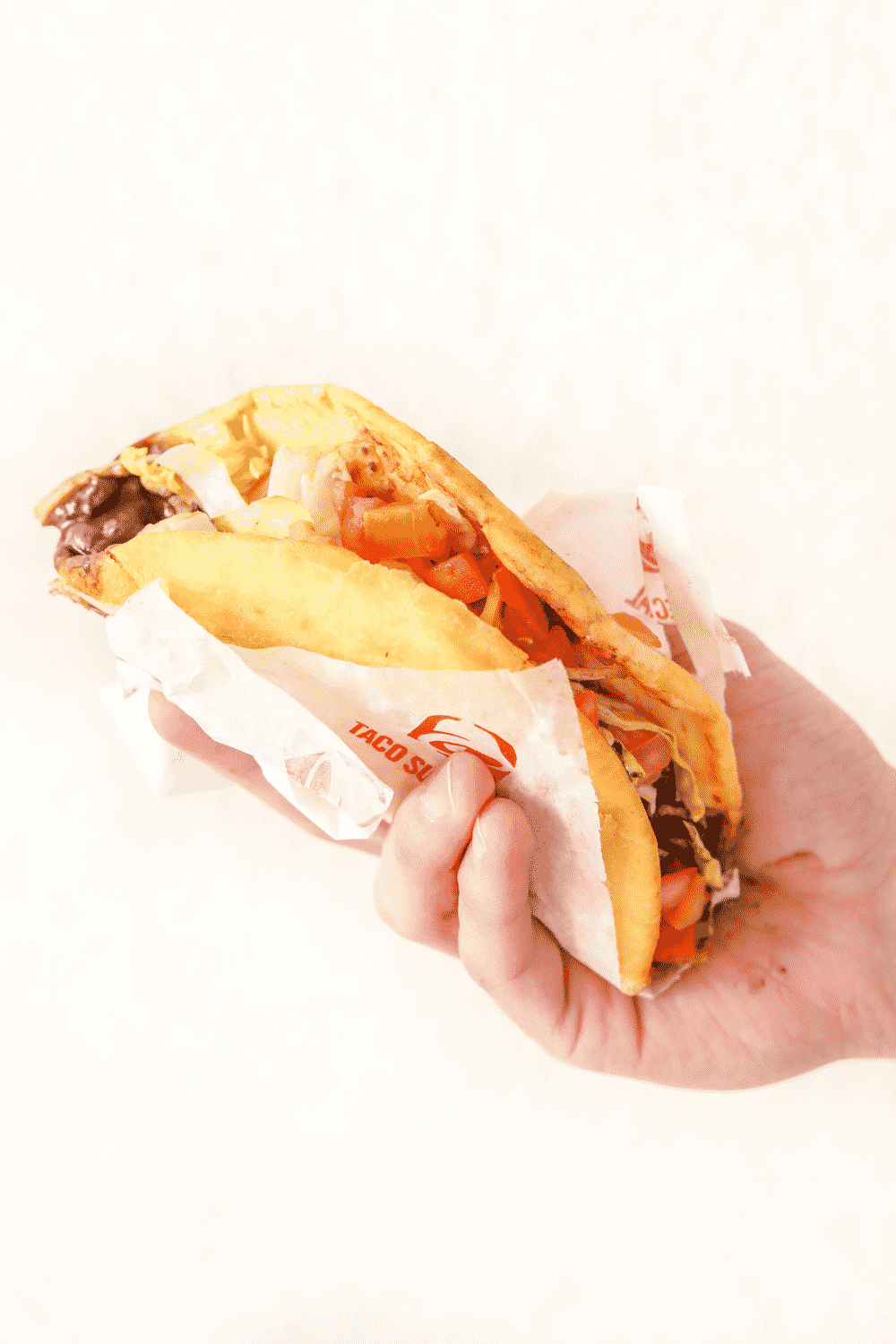 I ordered the Black Bean Chalupa from the veggie cravings section of the menu. The black beans and lettuce are included, and I made it Fresco, so the tomatoes are included as well.
I did not add anything else to this item, but you can add any of the many options you have.
4. Black Bean Crunchwrap: $4.34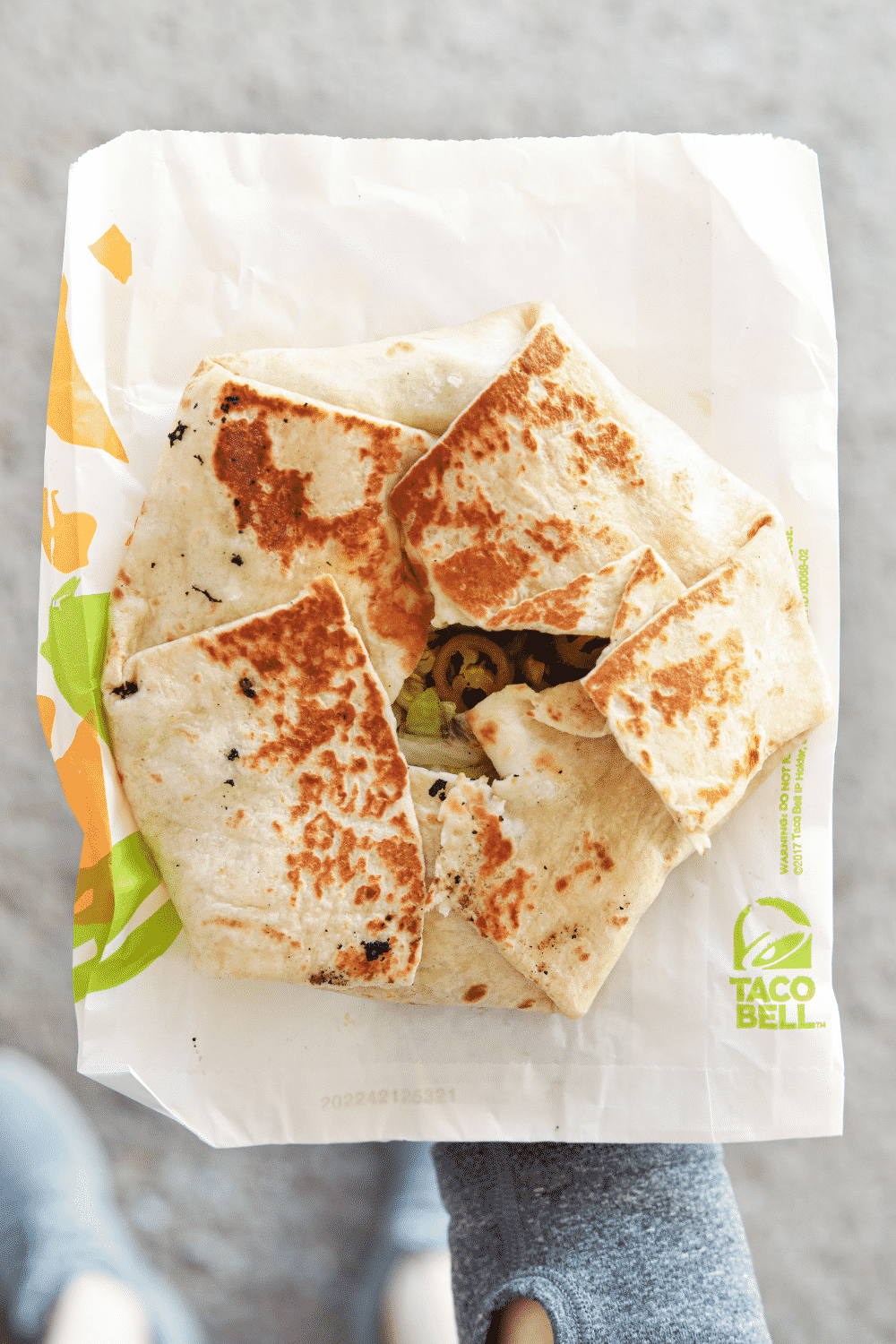 This is another item I ordered off the veggie cravings menu. Black beans and lettuce are also included along with the tomatoes by making it Fresco.
And I added on jalapeno peppers and guacamole.
5. Cheesy Bean and Rice Burrito: $1.19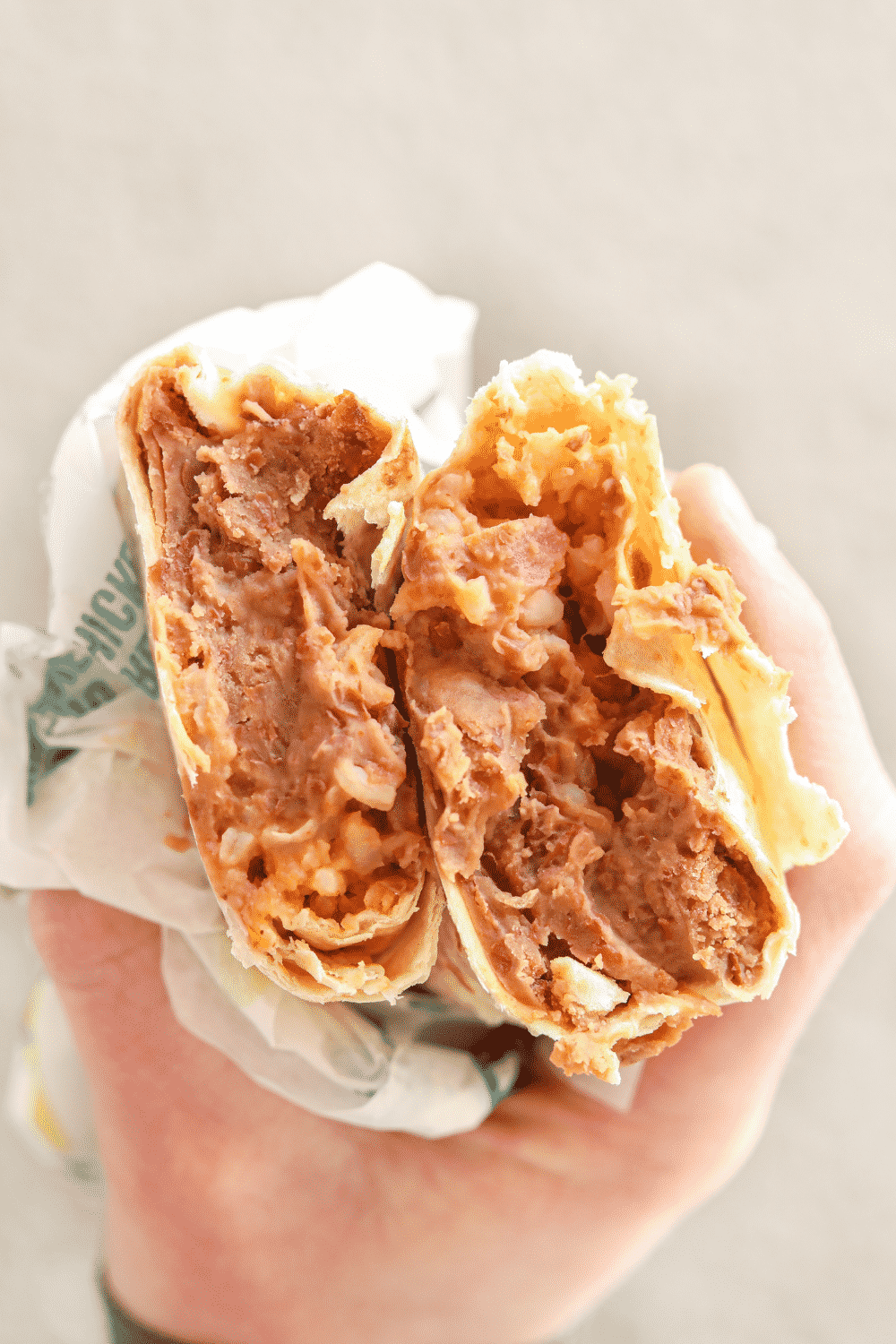 Now, I know this is a "Cheesy" Bean and Rice Burrito, but you can make it Fresco and get no nacho cheese, and you get the rice for free - just a little pro tip.
I kept this burrito as it comes with refried beans, rice, and tomatoes. So since there are no add ons, this came out as one of the cheapest items you can order.
6. Veggie Power Bowl: $5.59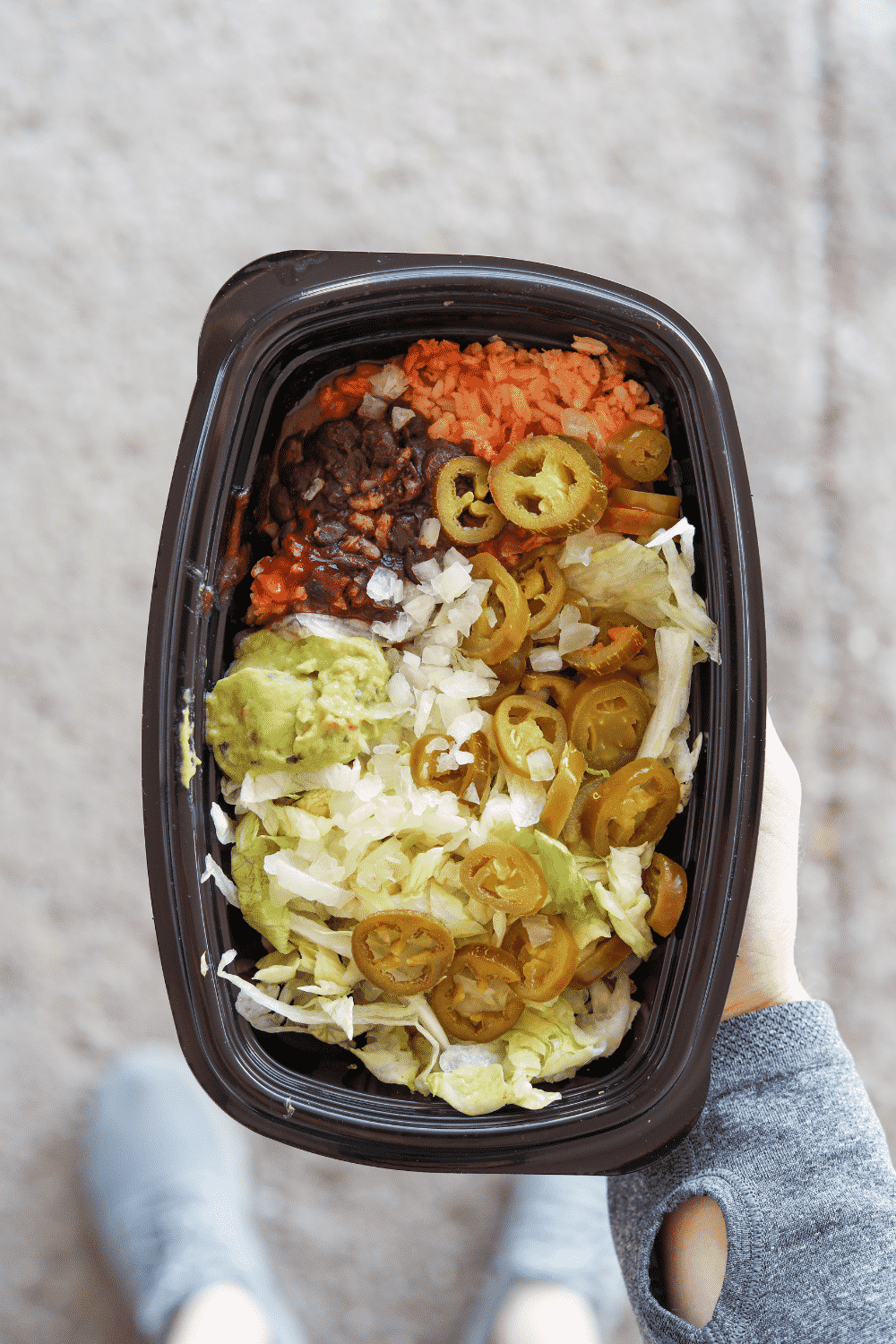 And another item from the veggie cravings menu is this veggie power bowl.
For some reason, you cannot make this Fresco, so you will have to make sure you get no sour cream, no avocado ranch sauce, and no cheese.
The vegan items the Veggie Power Bowl comes with are black beans, guacamole, seasoned rice, lettuce, and tomatoes - I added jalapeno peppers and onion.
7. Nachos Bell Grande: $5.79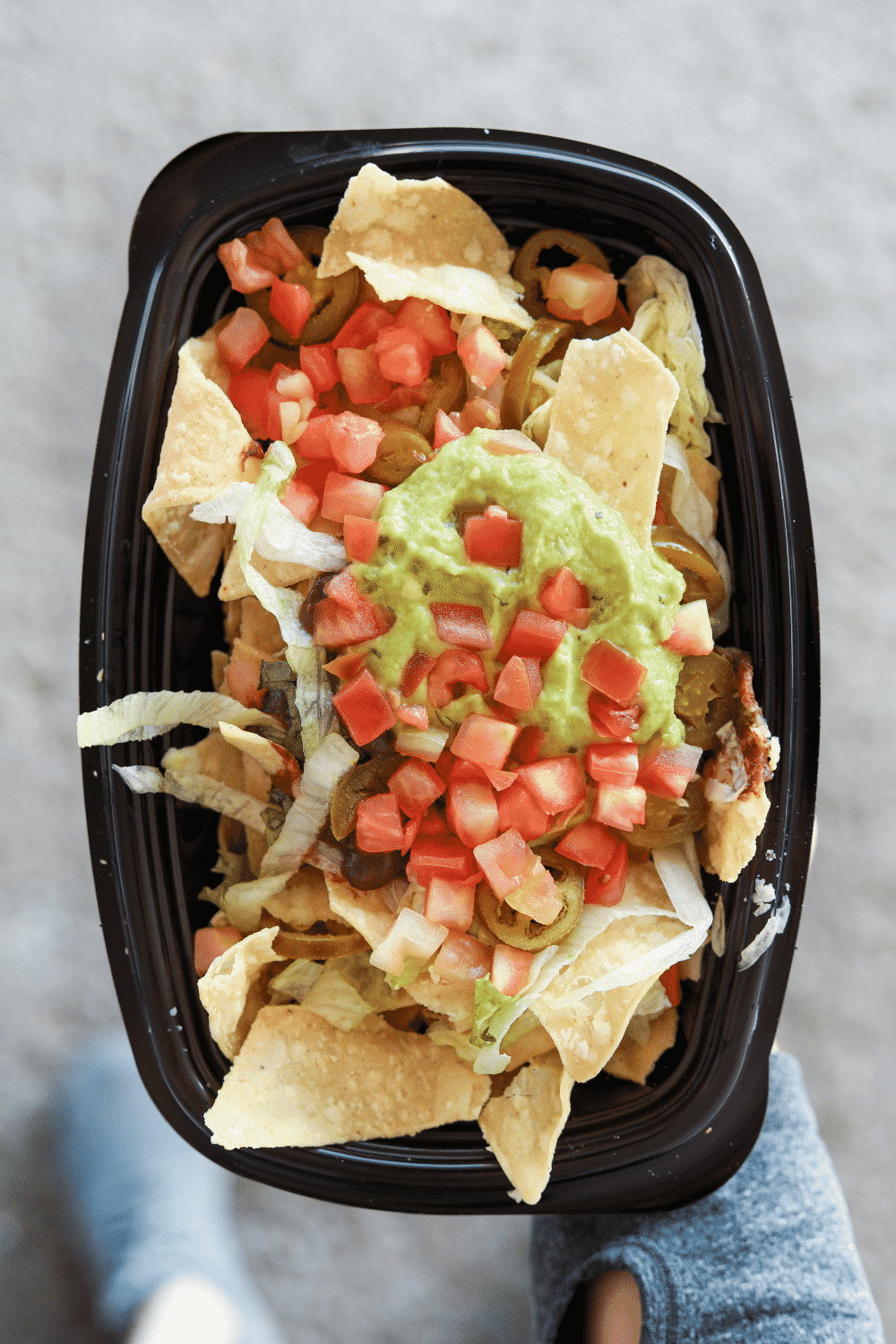 The Nachos Bell Grande is another item that you cannot make Fresco, but tomatoes are already included. Refried beans are also already included, so make sure you get no beef on it.
And also, make sure to get no nacho cheese and no sour cream.
I added black beans, guacamole, jalapeno peppers, lettuce, onions, and got extra tomatoes - this is basically the ultimate vegan nacho platter.
8. Black Beans and Rice: $1.49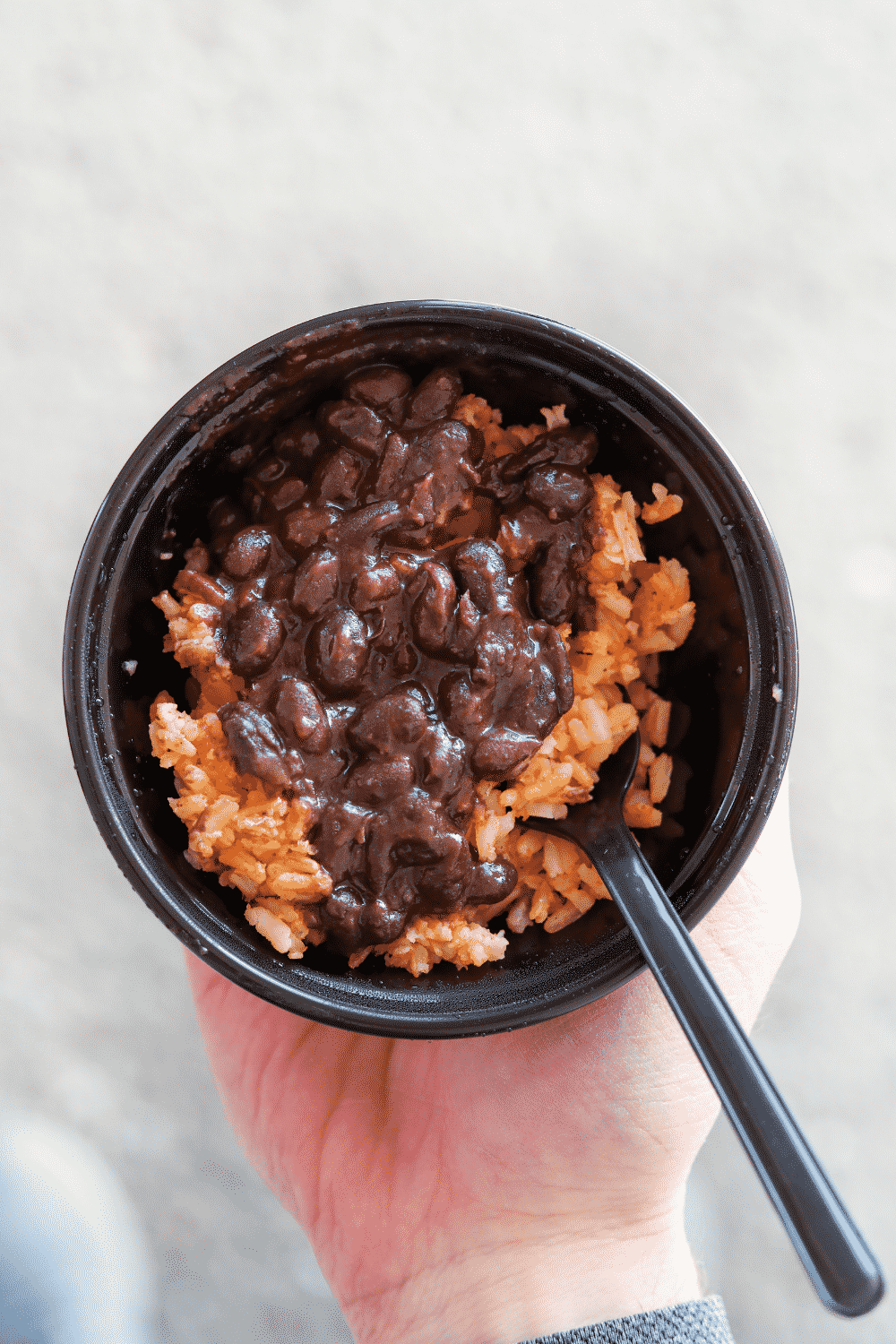 The Black Beans and Rice is on the veggie cravings menu and is also under the sides & sweets section. This item is simply what the name says - it is black beans and rice.
You do have the option of putting any add ons that you want on it.
And if you want just black beans, you can order just a side of black beans for the same price.
9. Cinnamon Twists: $1.19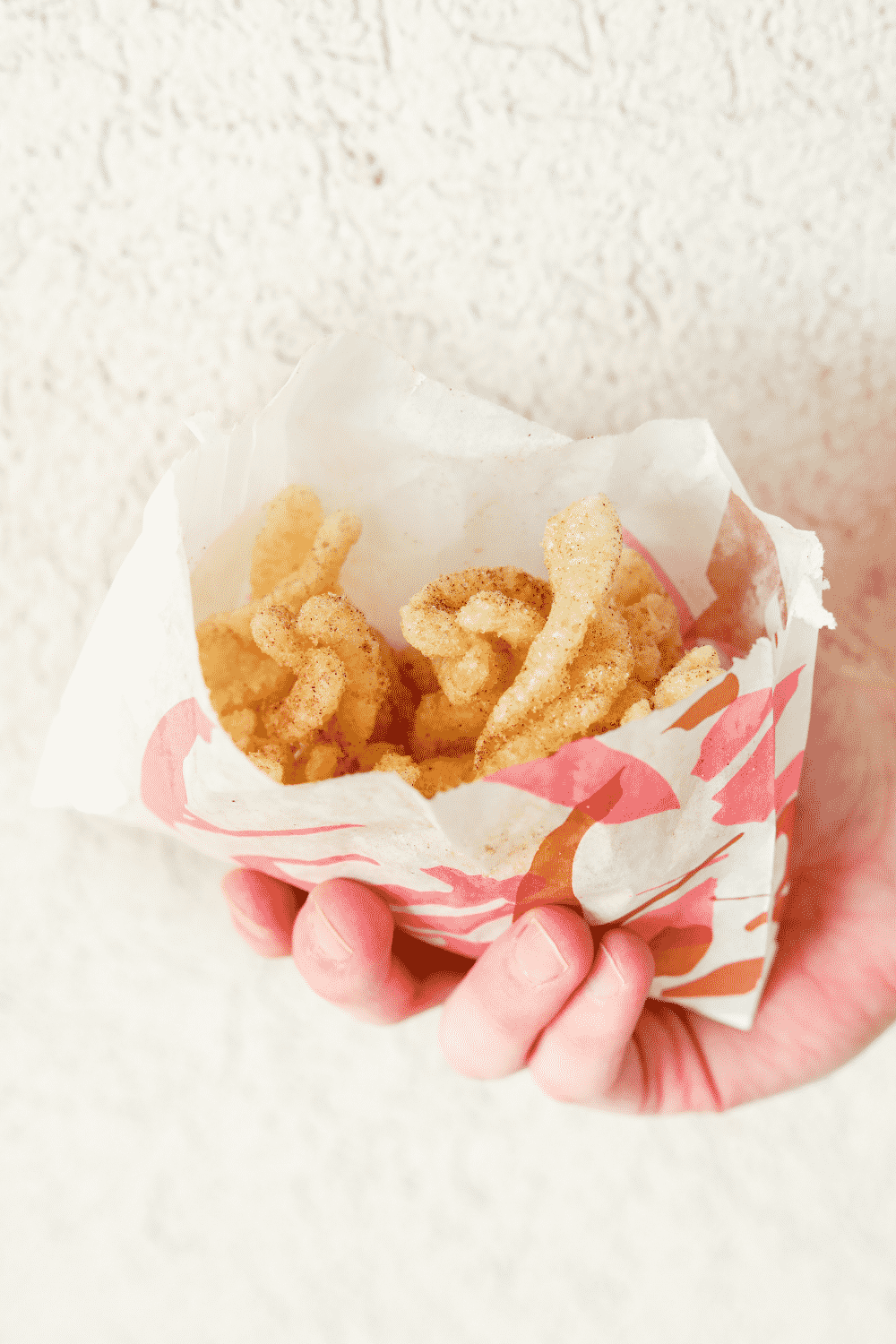 The only vegan dessert option at Taco Bell is the Cinnamon Twists.
The Cinnabon Delights are under the veggie cravings menu, but they contain dairy and are not vegan.
10. Mountain Dew Baja Blast Freeze: $2.79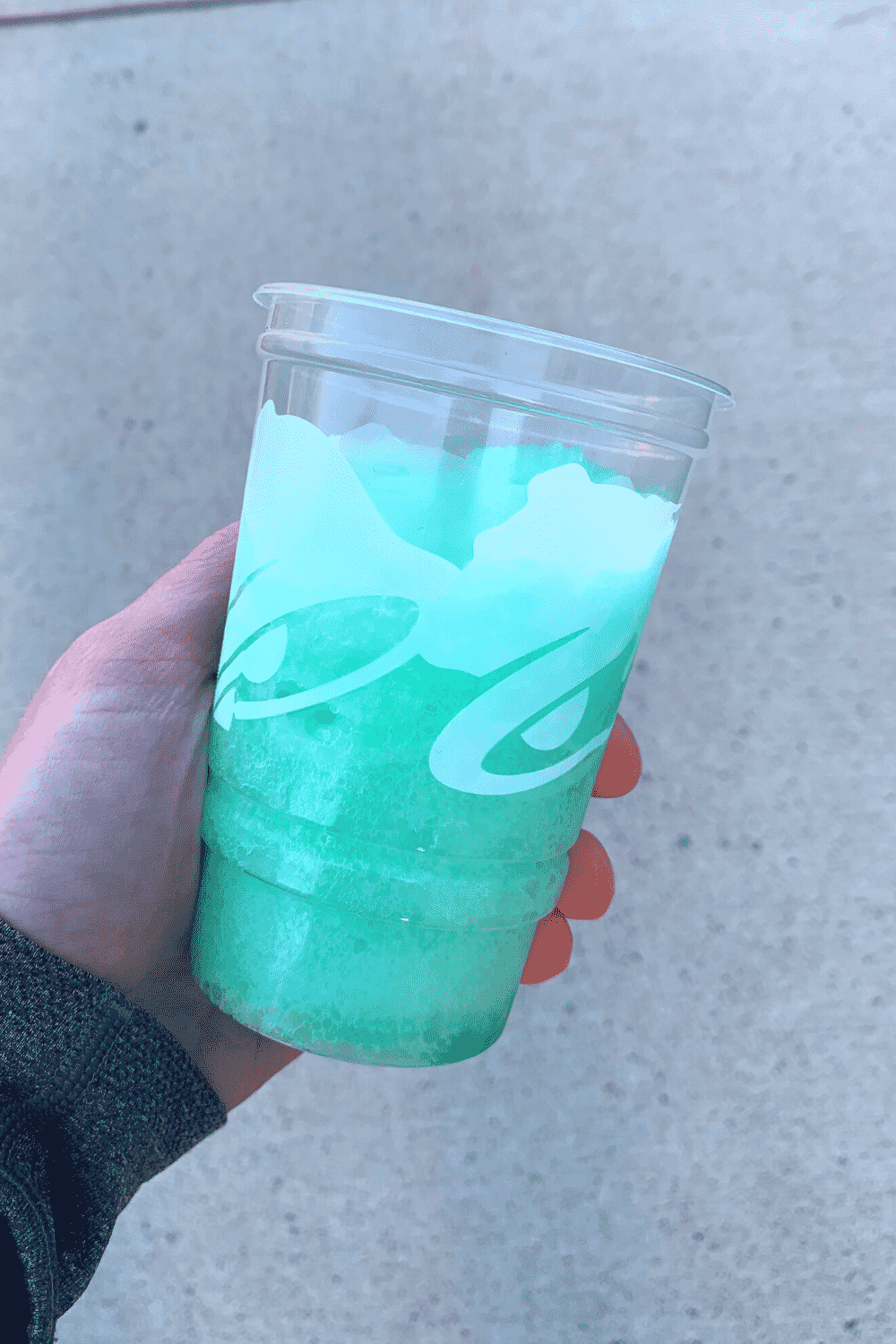 The Mountain Dew Baja Blast Freeze is the only Freeze Drink at Taco Bell that is vegan-friendly.
The Wild Strawberry Lemonade, Blue Raspberry, and Wild Strawberry Freeze all have confectioners glaze in them. And if you've checked out my vegan candy post, then you know confectioners glaze is another name used for shellac - a resin on tree branches secreted by the lac beetle.
Other Vegan Menu Items
A few other vegan menu items that you can get are a side of potatoes, a hashbrown, and just nacho chips.
For the nacho chips, you can get a side of guacamole for dipping.
And for the potatoes, they are listed as Cheesy Fiesta Potatoes. You can order them with no sour cream and no nacho cheese and add on anything you want, like guacamole, black beans, and jalapeno peppers.
Wrapping up Our Taco Bell Vegan Menu
And that is how to order vegan at Taco Bell. There are a ton of options that you have to choose from, whether you want a taco or burrito, or just some chips and guac.
Plus, you can totally customize whatever you order to your preference by adding one of the many plant-based ingredients.
Just make sure you "Make It Fresco" for an easy way to take off all the non-vegan ingredients like sour cream, meat, and cheese. But if you don't like tomatoes, it's easy to take off any non-vegan ingredients online.
And remember, if you select an item from the veggie cravings menu or make anything vegetarian, you won't have to pay for the refried beans.
I hope this Taco Bell vegan menu - and these tips - help you with what you can order and how to order it. If you need a quick, cheap meal, give one of these options a try!
And if you want a list of the best vegan drinks you can order, I highly suggest checking out this vegan Starbucks list with over 65 options!
Also, if you liked this vegan round-up, you might also like this post about the best vegan protein bars you can buy. So, if that sounds interesting to you, give that a look too.