This Walmart vegan grocery list is clutch if you are shopping vegan on a budget. I went to Walmart and found a ton of vegan groceries that are certified vegan food items and have a pretty great price. Once you read this list, you'll be all set the next time you go grocery shopping.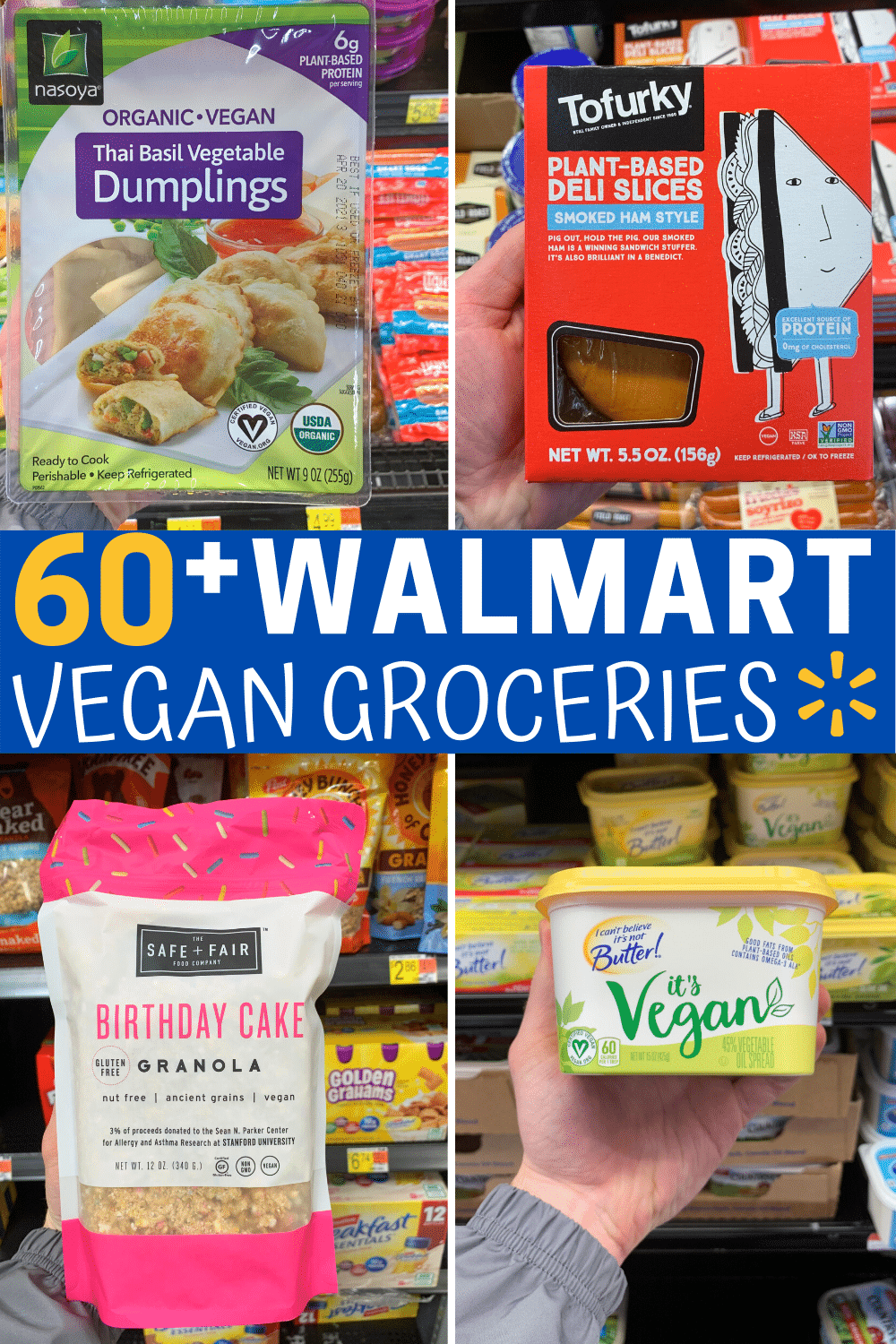 THE BEST VEGAN WALMART GROCERY LIST
Sometimes it can be a question of whether something is truly vegan or not. A food item can seem vegan at first glance, but there is an ingredient or two that is not vegan a lot of the time.
With this vegan Walmart food, there is no questioning necessary about if something is vegan or not. Every single one of these item is 100% plant-based and almost all of them are a third-party certified vegan product.
Being a third-party certified vegan product means that it is guaranteed not to contain any animal products or byproducts that have been tested on animals.
So if you have been looking for a clean vegan grocery list, you'll find this is the best one.
Since Walmart is such a big store, I broke this list up into the aisle I found the food. I went to a few different Walmarts, and each one has different titles for the aisle, but the names I used should be included at every store.
Oh, and if you just want a quick meal, I highly recommend checking out this Vegan at Taco Bell List.
Now, if you're ready for the best vegan food finds at Walmart, just keep on reading!
PRODUCE SECTION
The produce section at Walmart has some vegan staples and other items that need to be in your grocery cart next time you go shopping.
Almost the entire produce section is vegan with all of the essential fruits and vegetables, but I only included the refrigerated options for a great vegan lunch or dinner.
You can make a sandwich with some plant-based deli slices and a Chao slice, grill up one of the plant-based sausages, or fill an eggroll with some veggies.
The options are truly endless - check out all of these fantastic foods in the produce section.
1. Nasoya Thai Basil Vegetable Dumplings: $4.38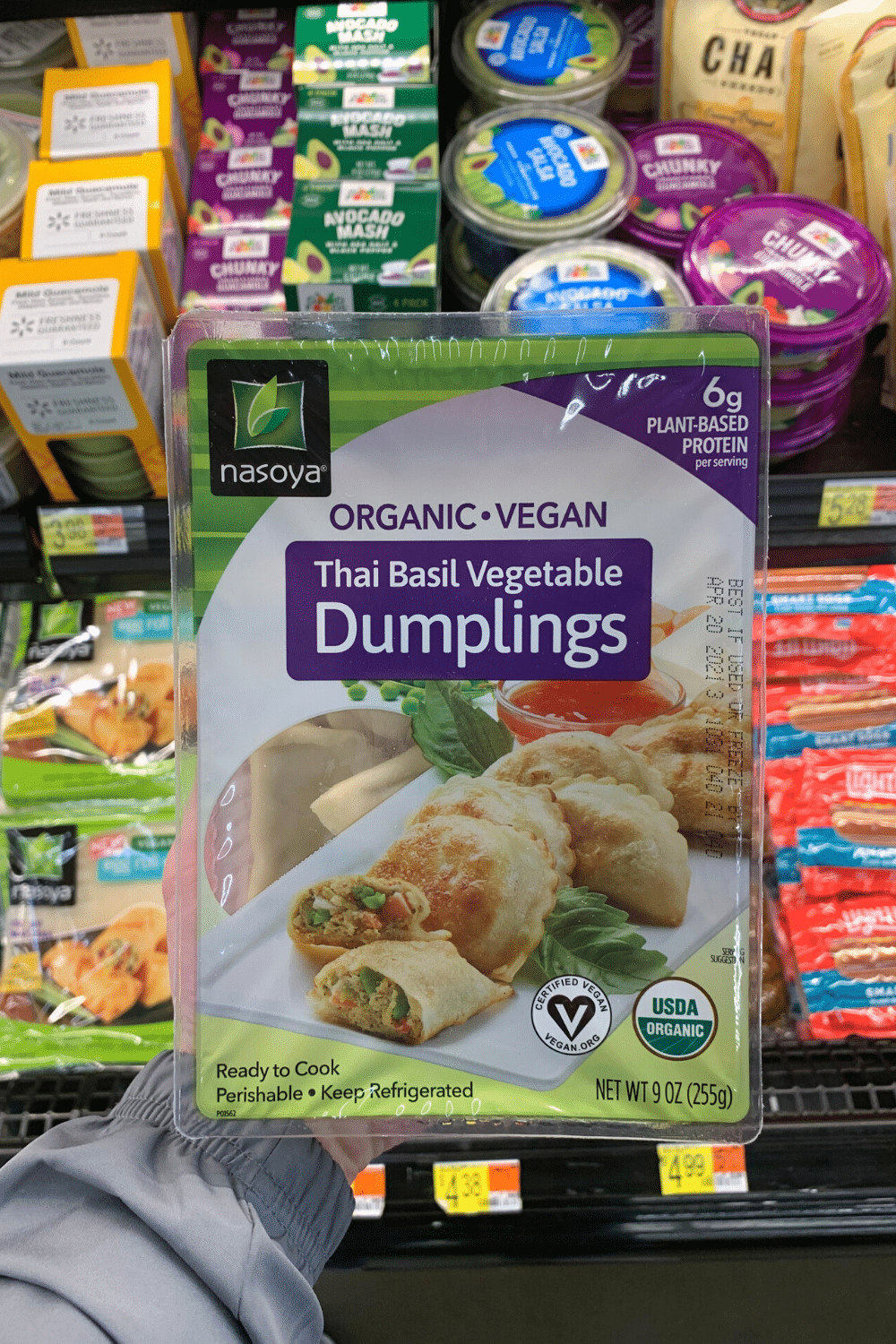 2. Tofurkey Hickory Smoked Plant-Based Deli Slices: $2.88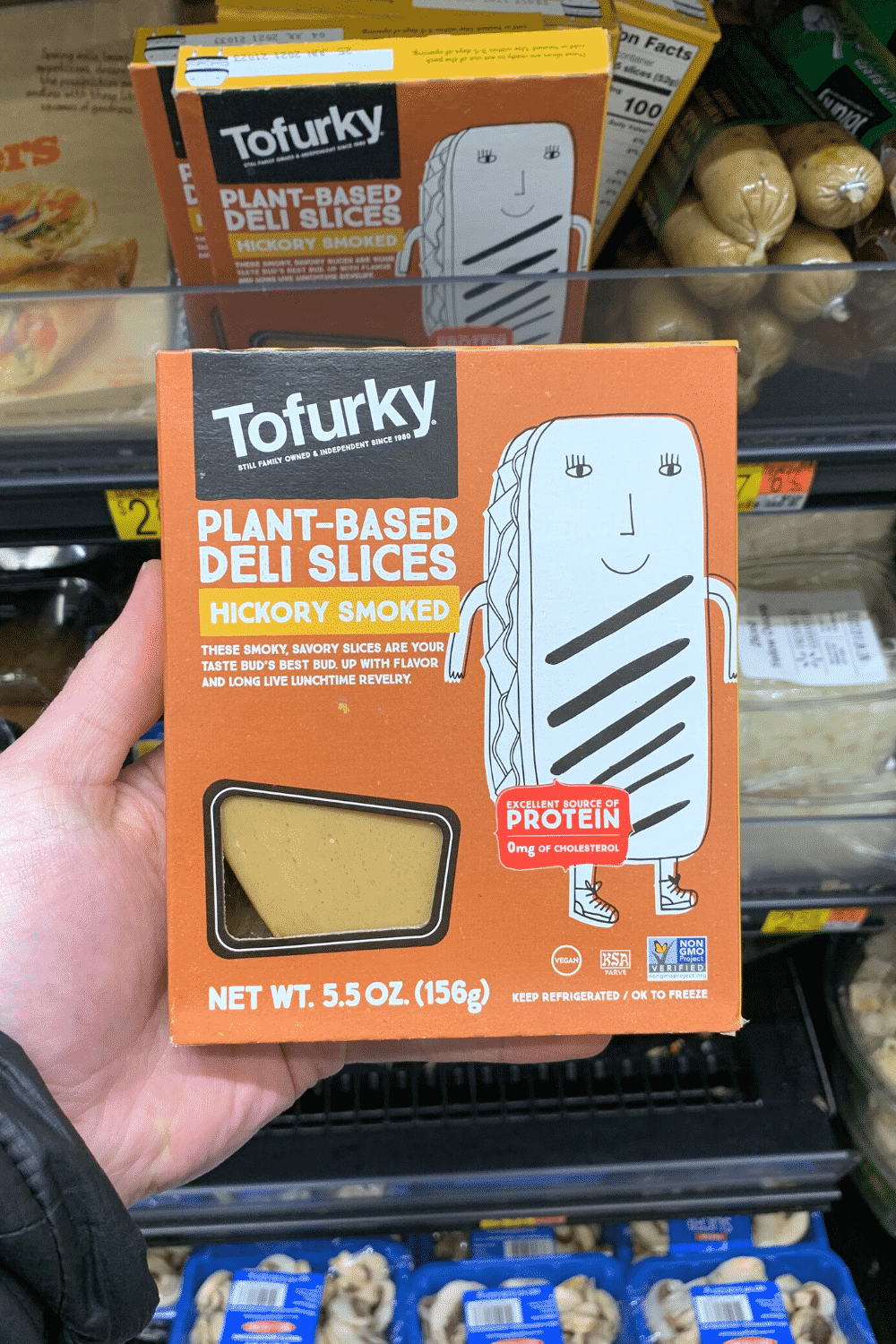 3. Tofurkey Smoked Ham Plant-Based Deli Slices: $2.98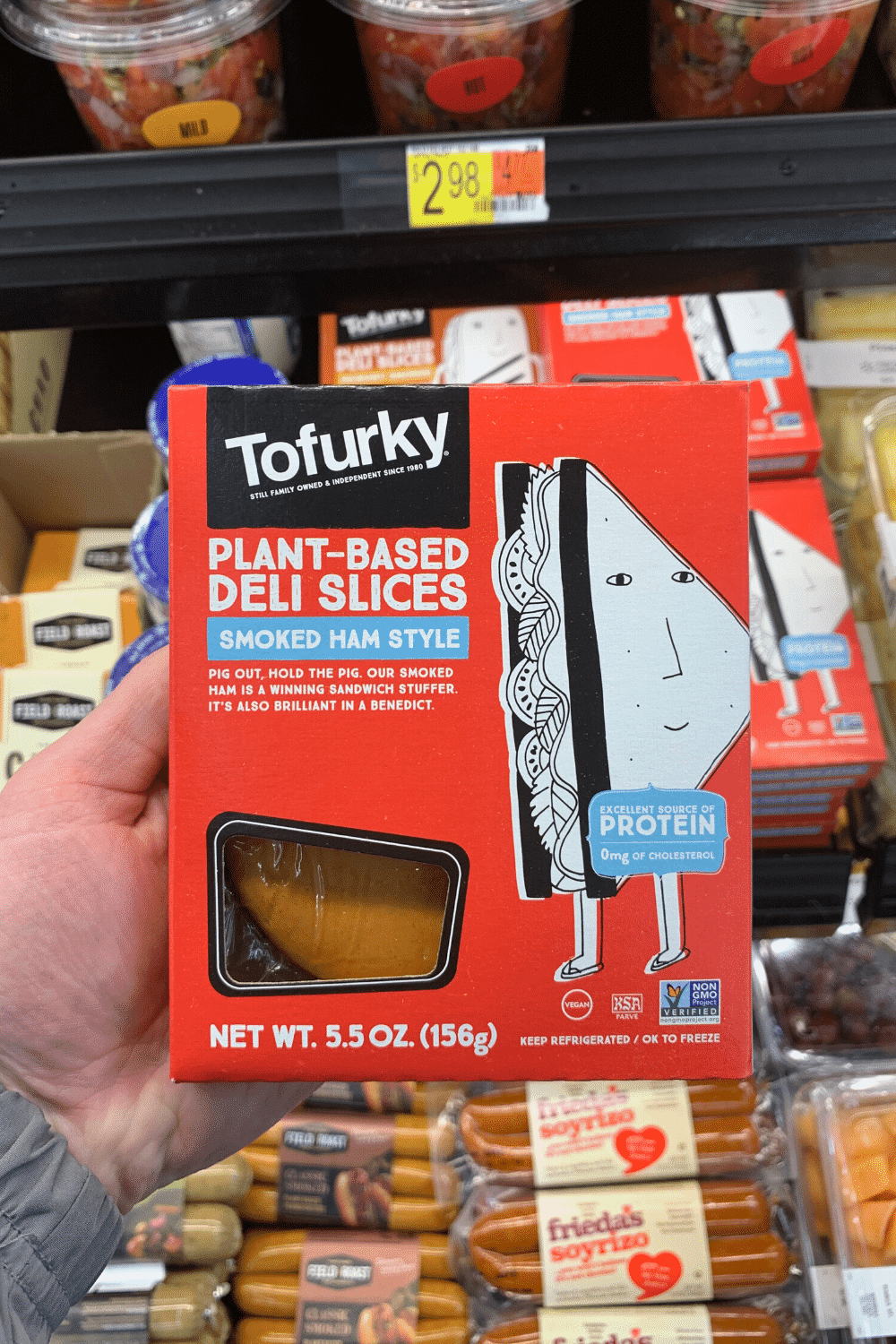 4. Field Roast
Creamy Original
Vegan Chao Slices: $5.38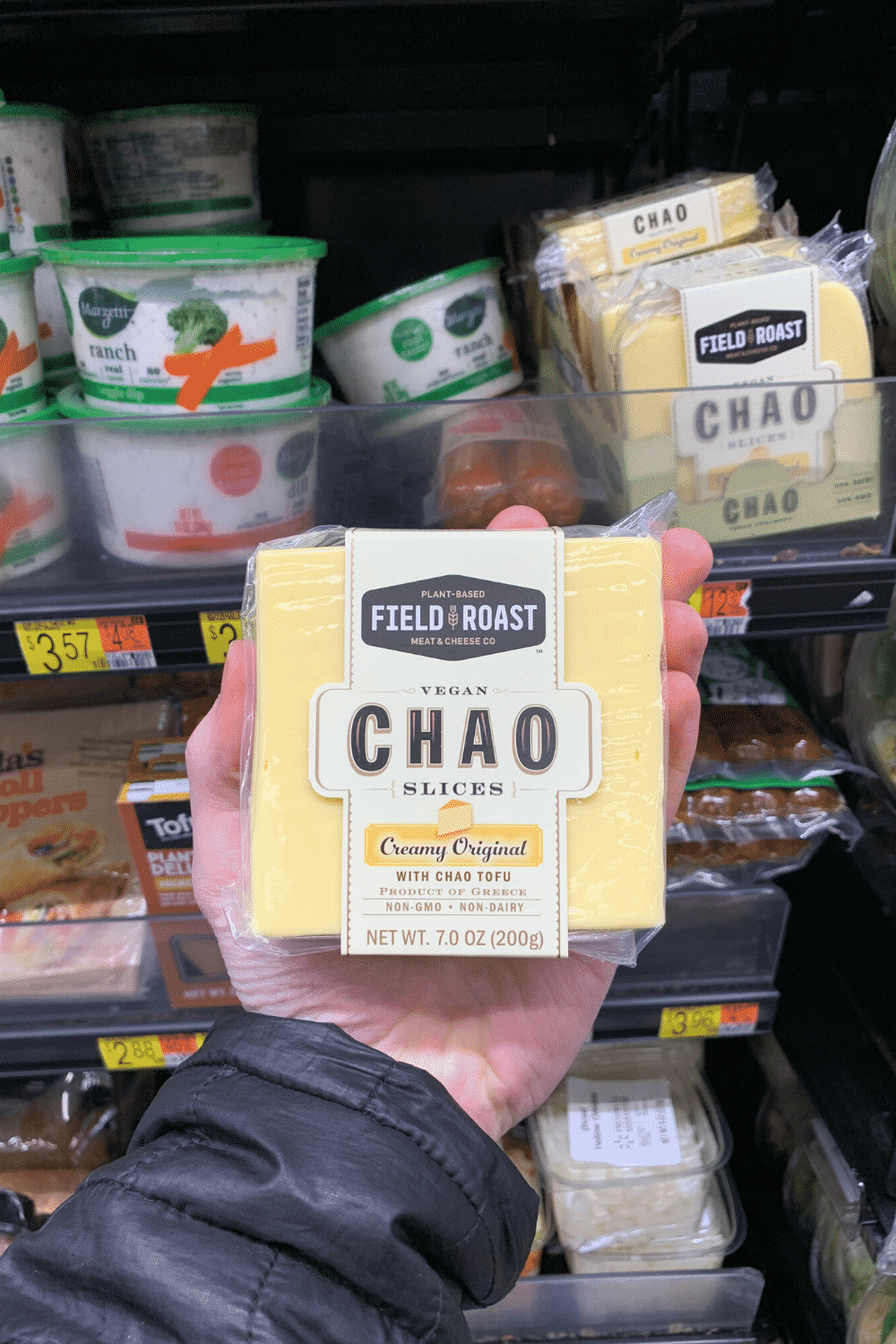 5. Field Roast
Creamy Original
Vegan Chao Shreds: $5.28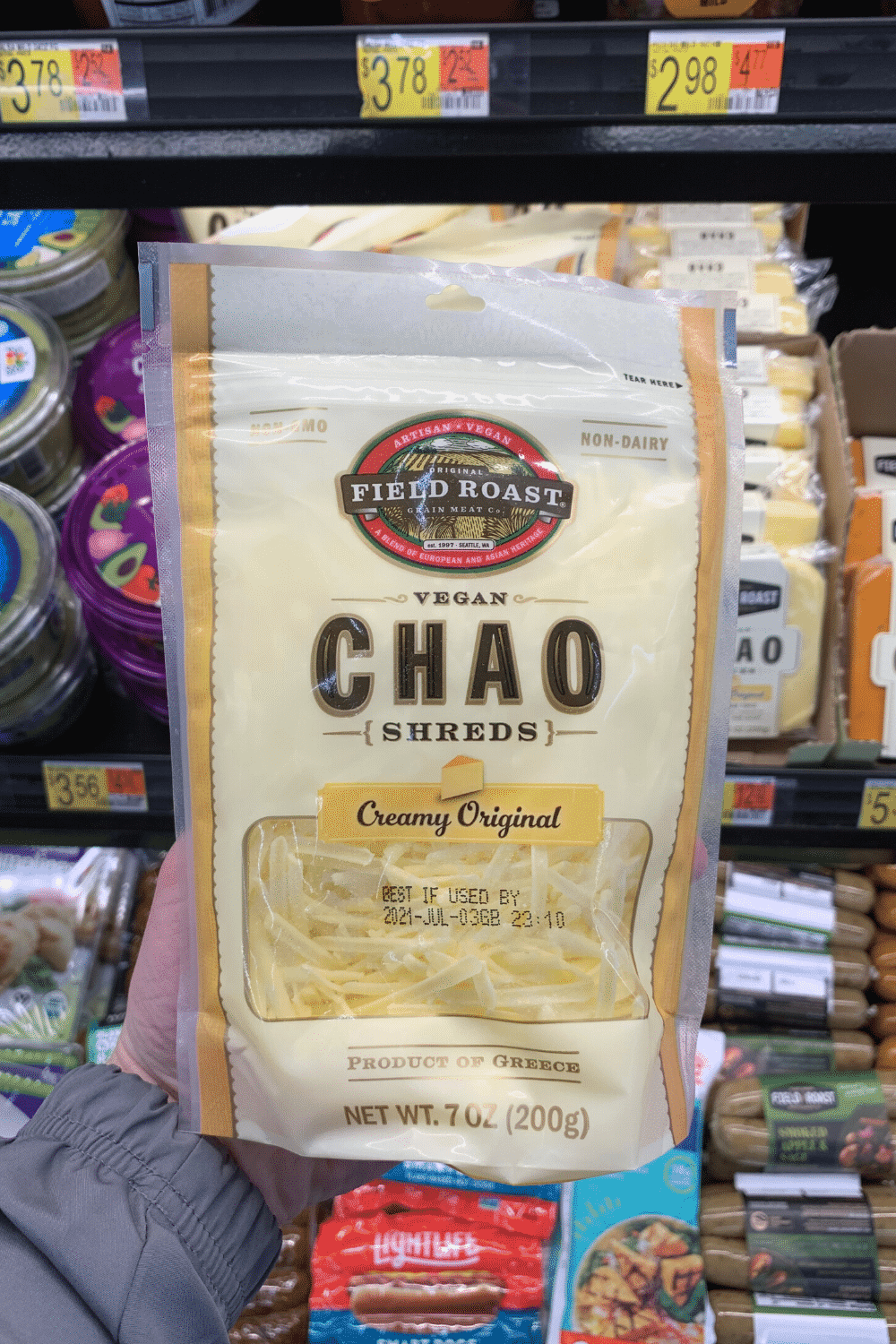 6. Frieda's Soyrizo: $3.78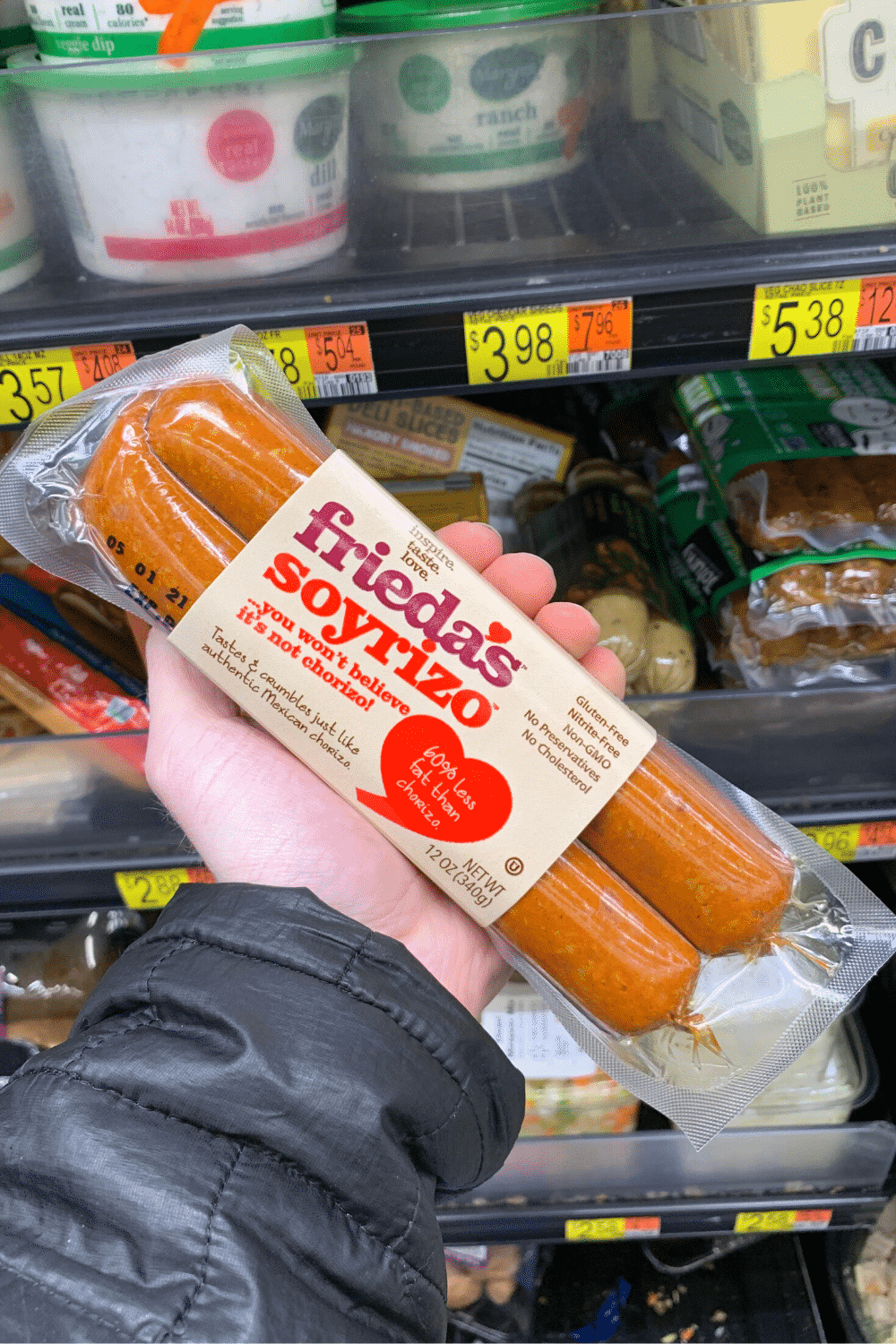 7. Smoked Apple and Sage Plant-Based Sausage: $4.97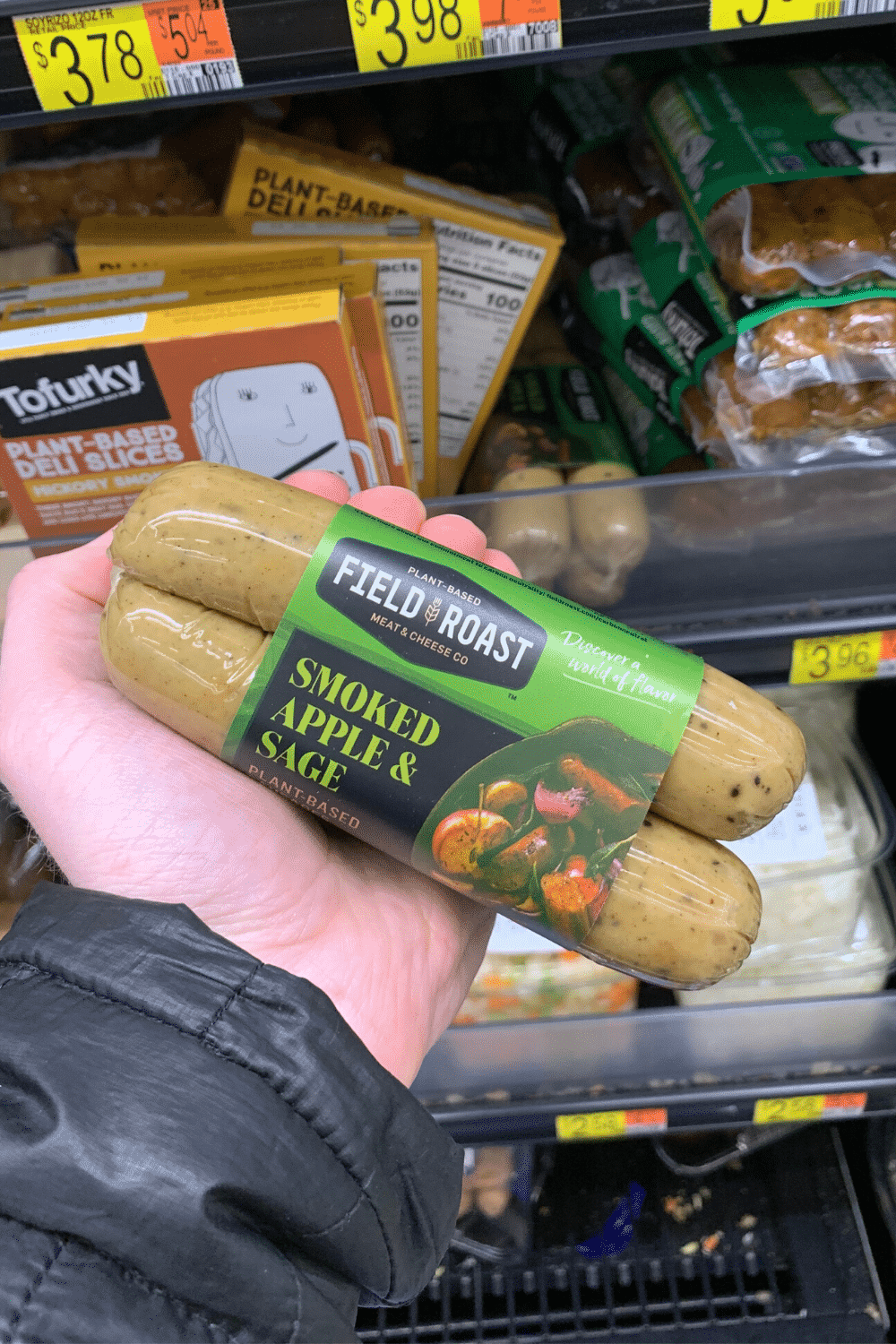 8
. Classic Smoked Plant-Based Frankfurters: $5.08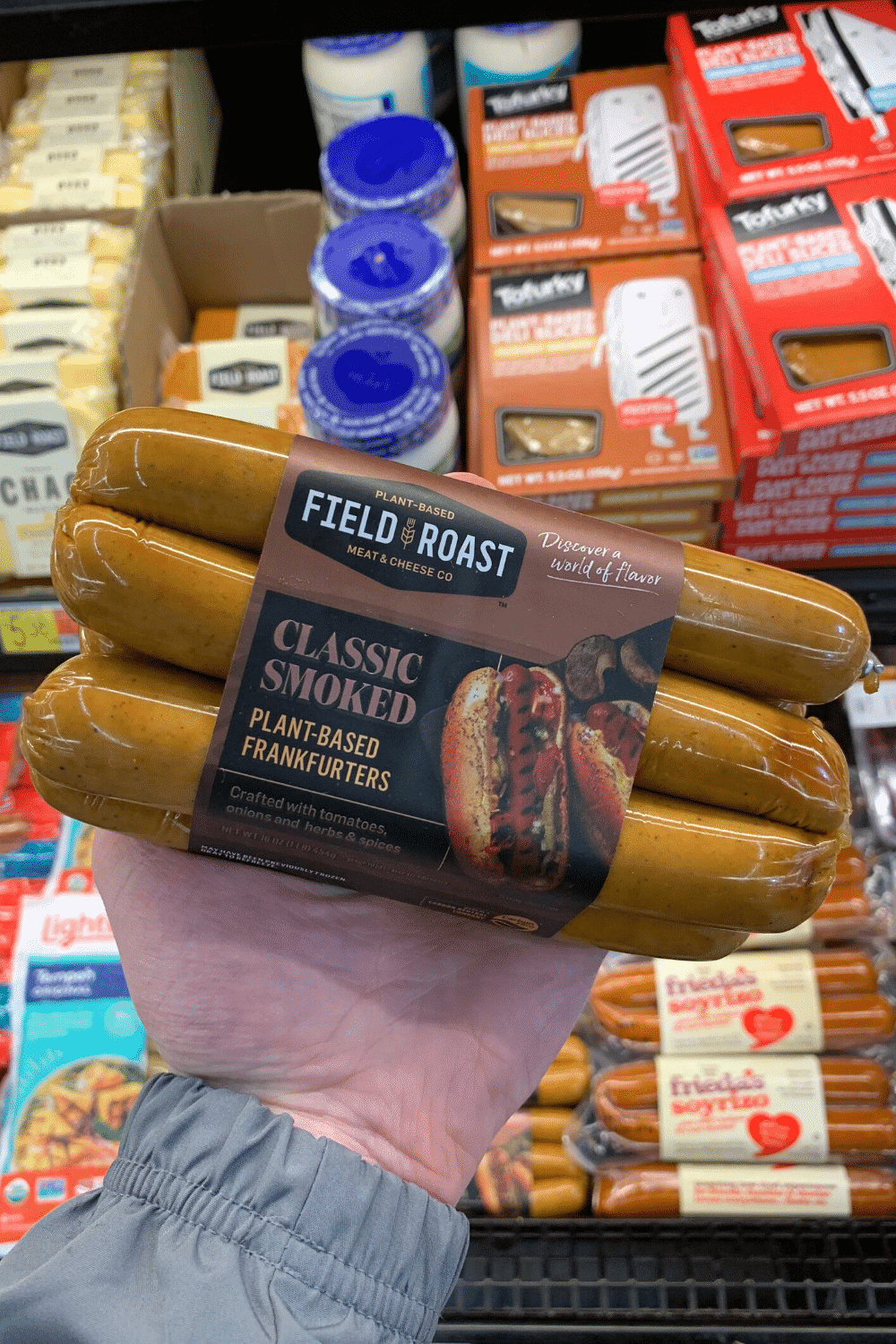 9. Tofurkey Plant-Based Original Italian Sausage: $3.96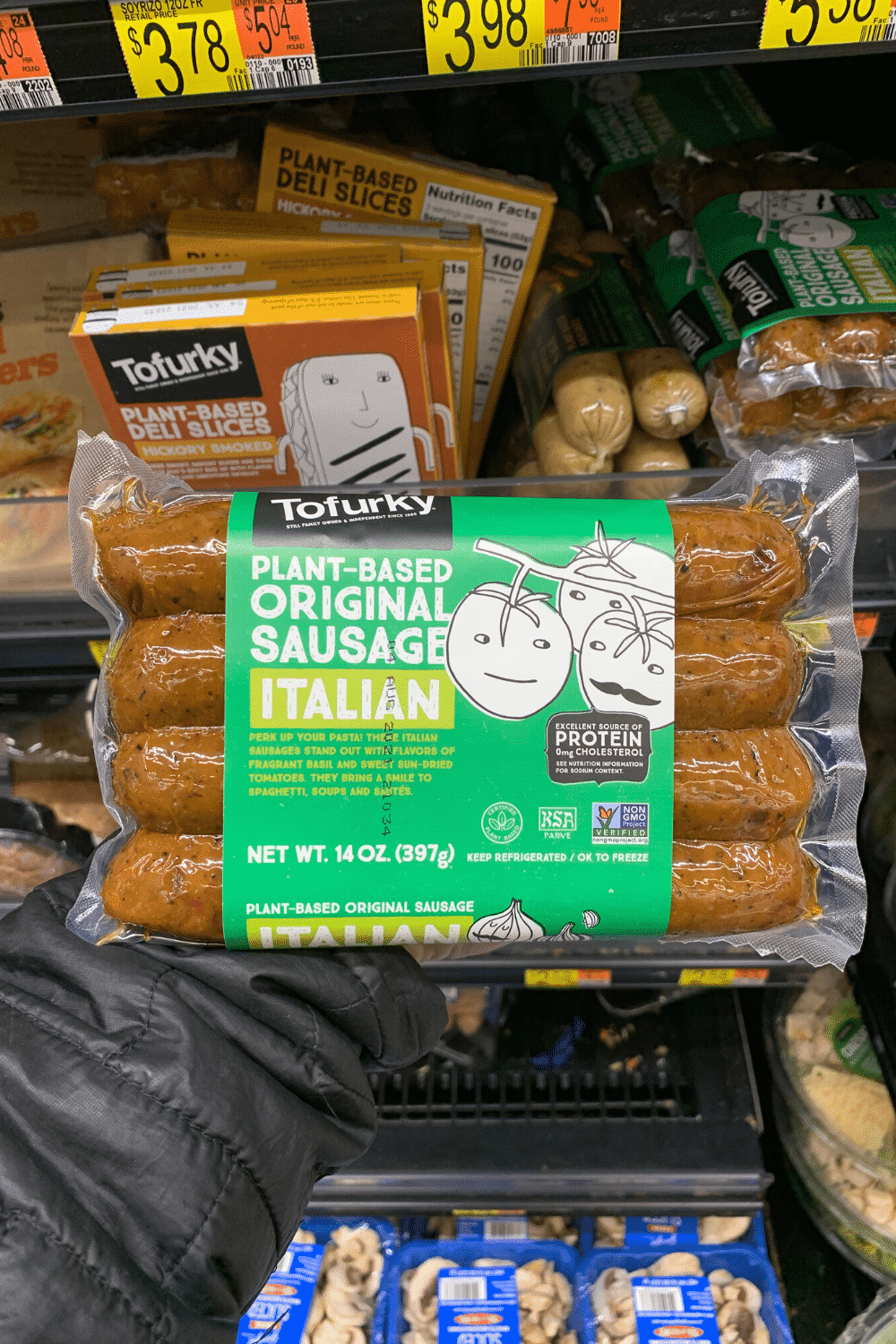 10. Lightlife Smart Dogs Plant-Based Hot Dogs: $2.97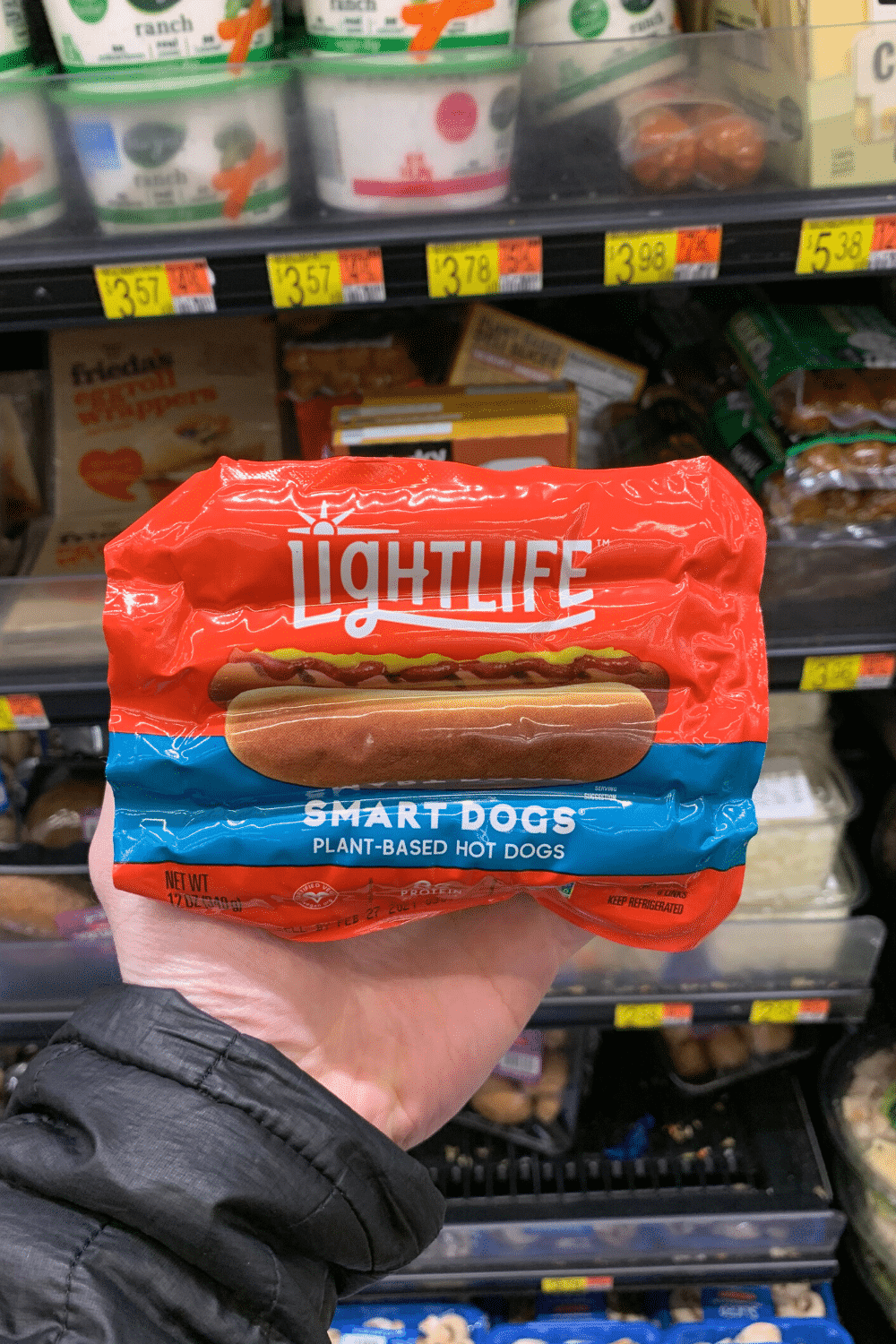 11. Frieda's Eggroll Wrappers: $2.48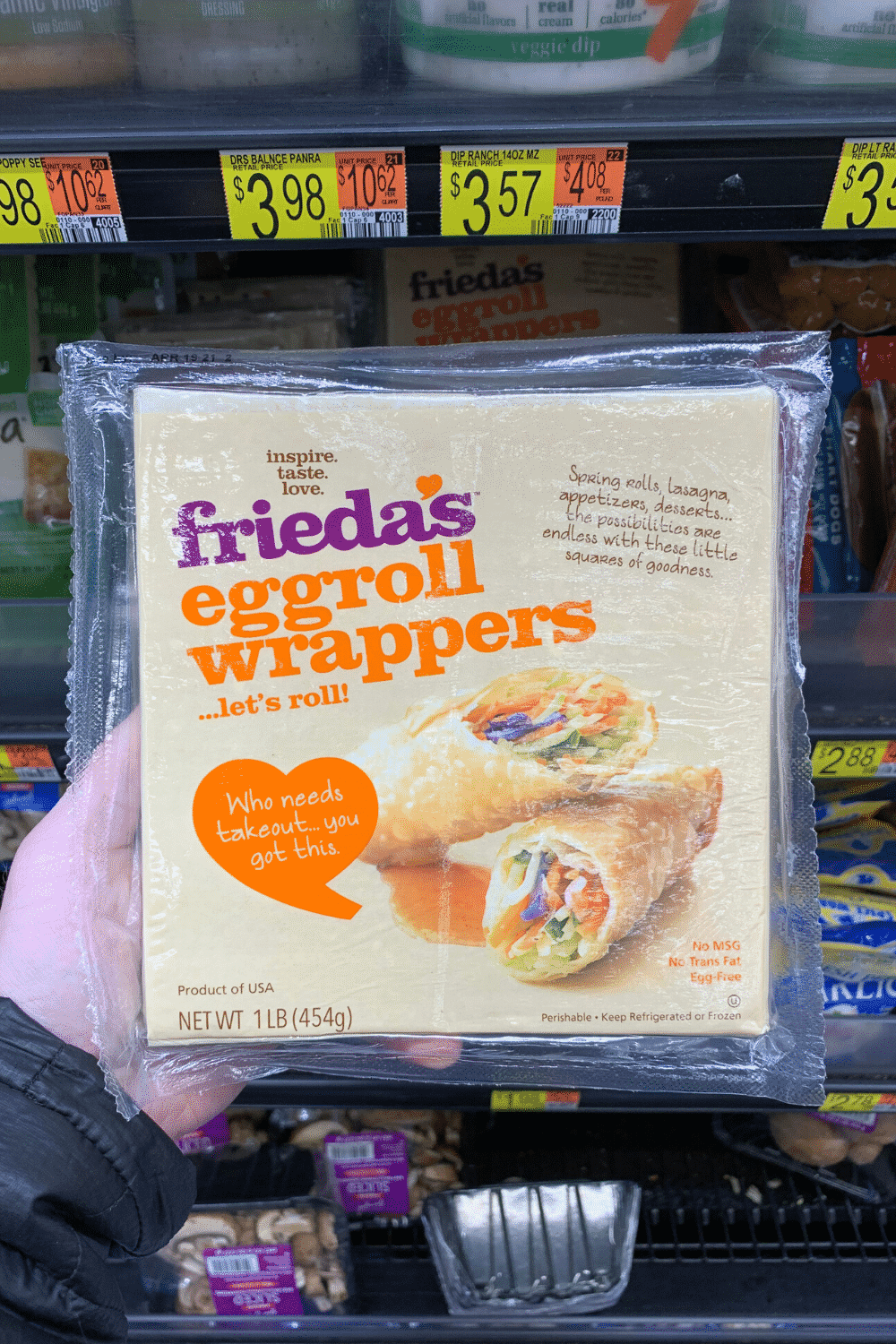 12. Plant-Based Azumaya Firm Tofu: $1.68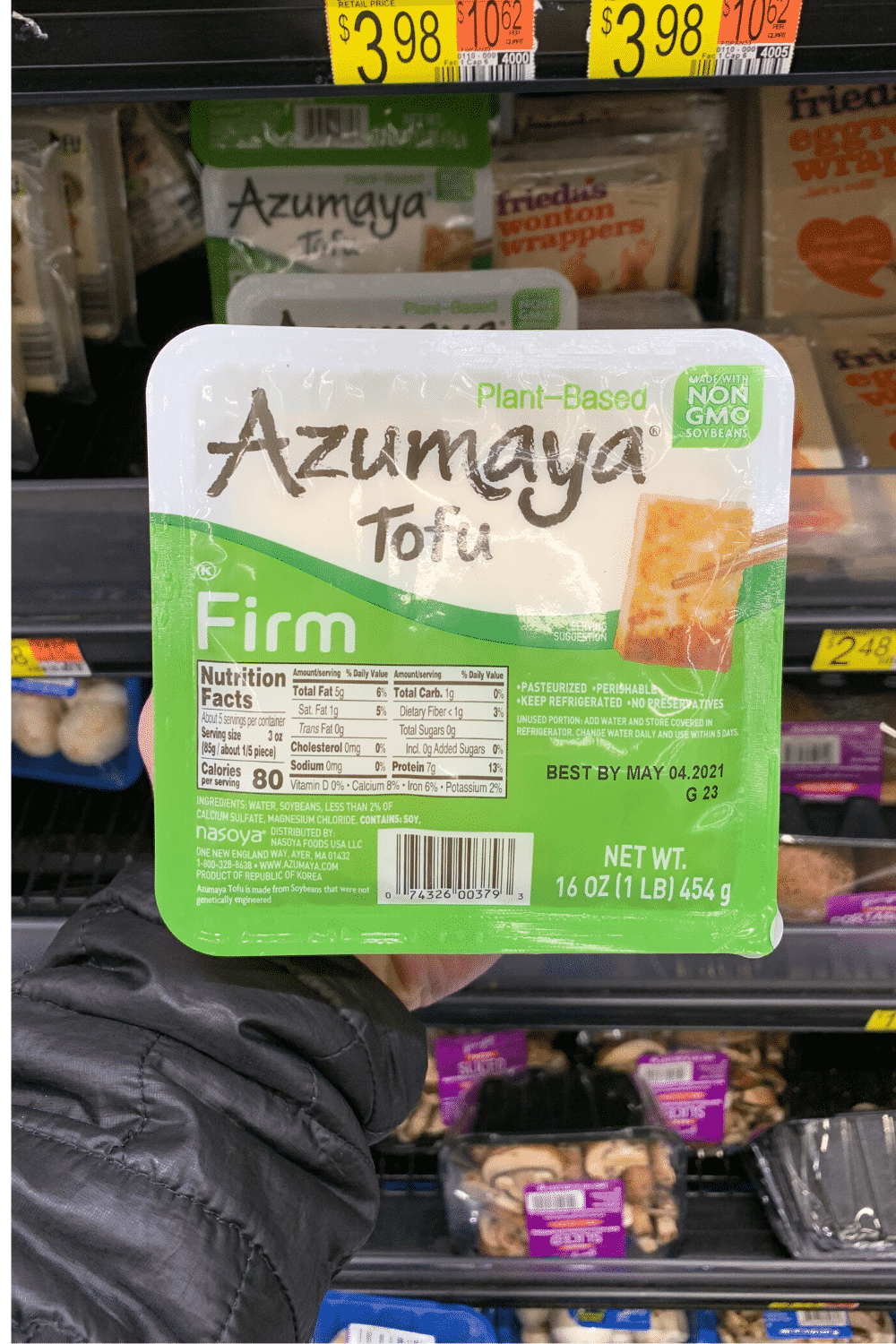 13. Nasoya Organic Super Firm Tofu: $2.98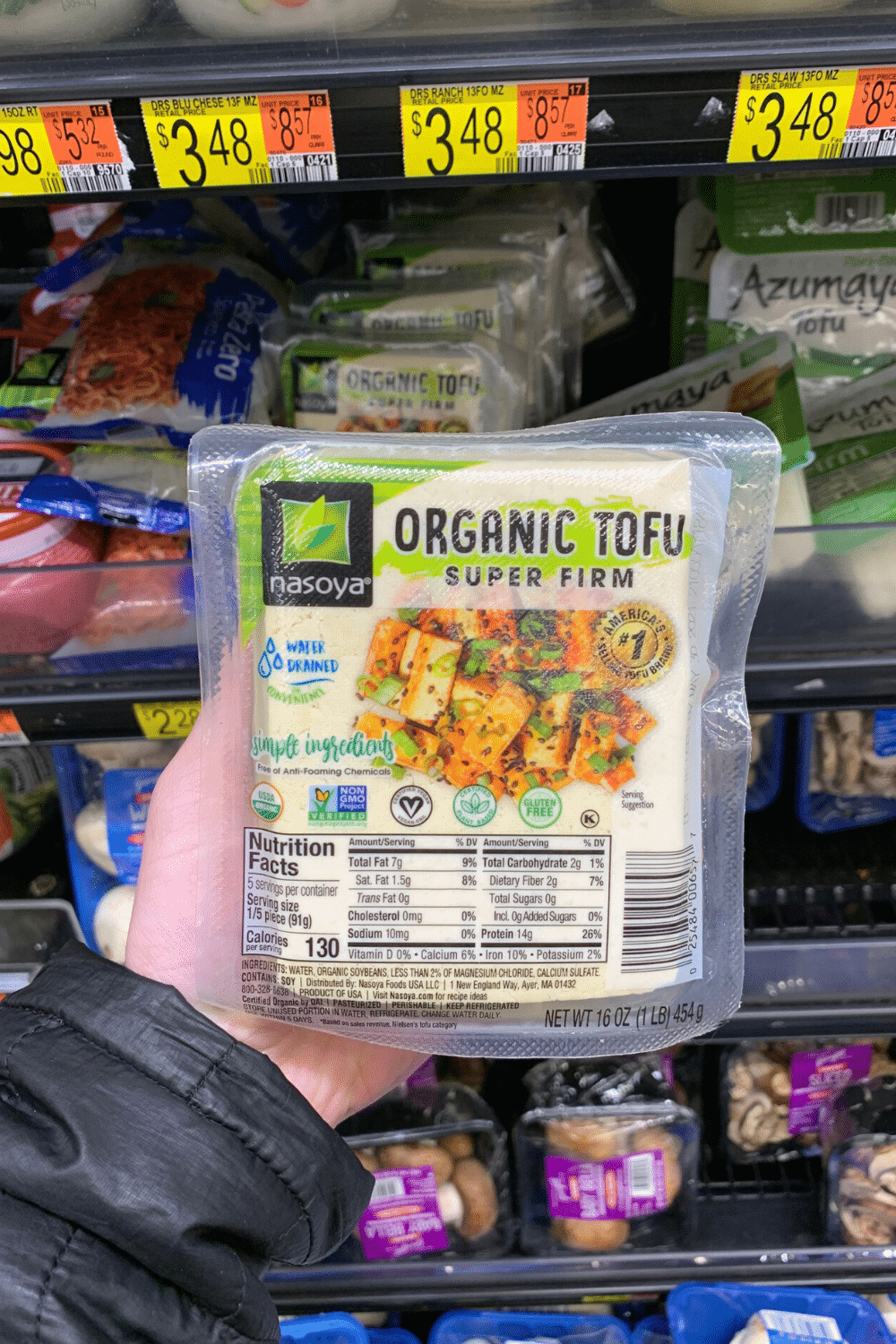 14. Lightlife Tempeh Original: $2.98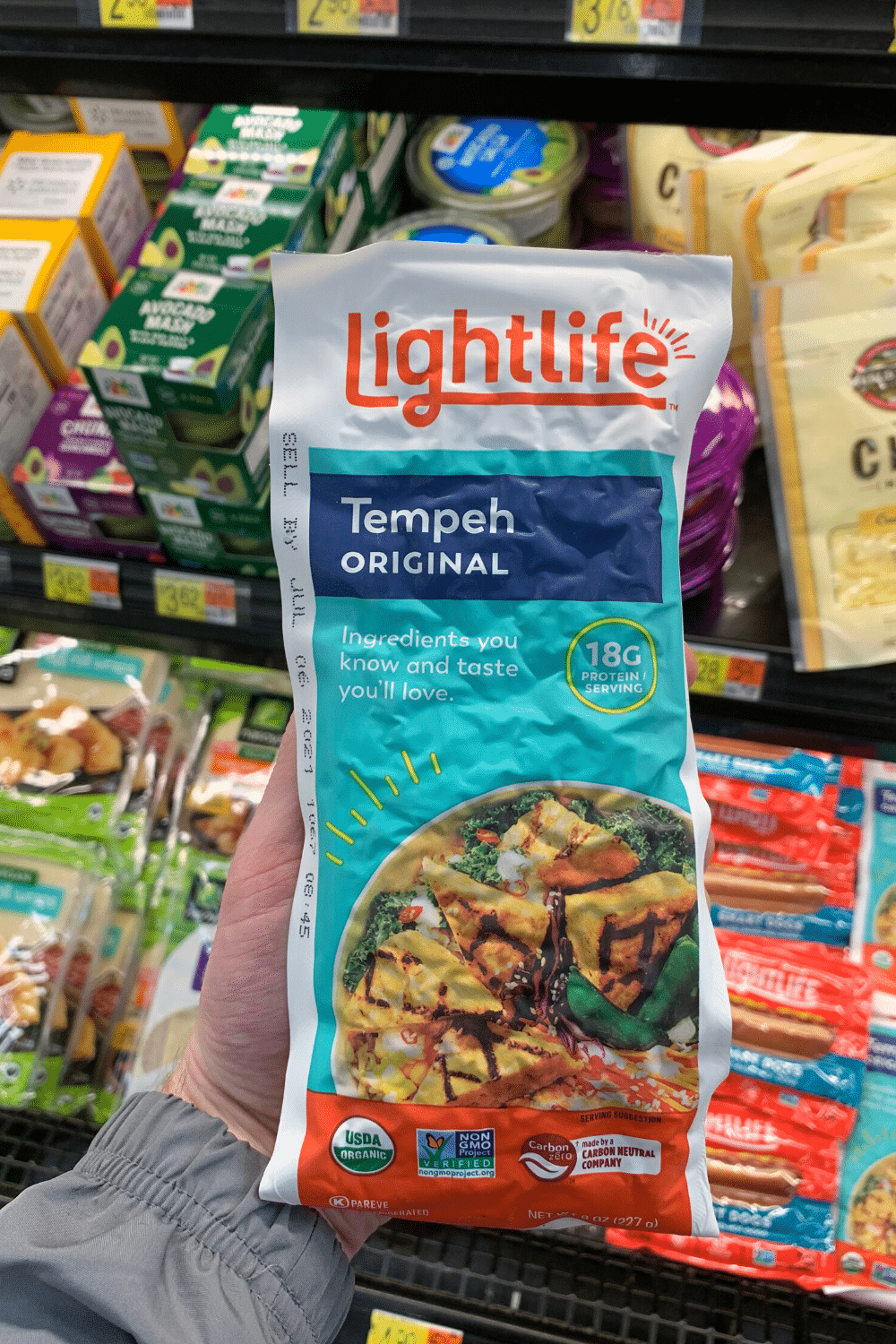 15. Nasoya Pasta Zero Spaghetti: $2.28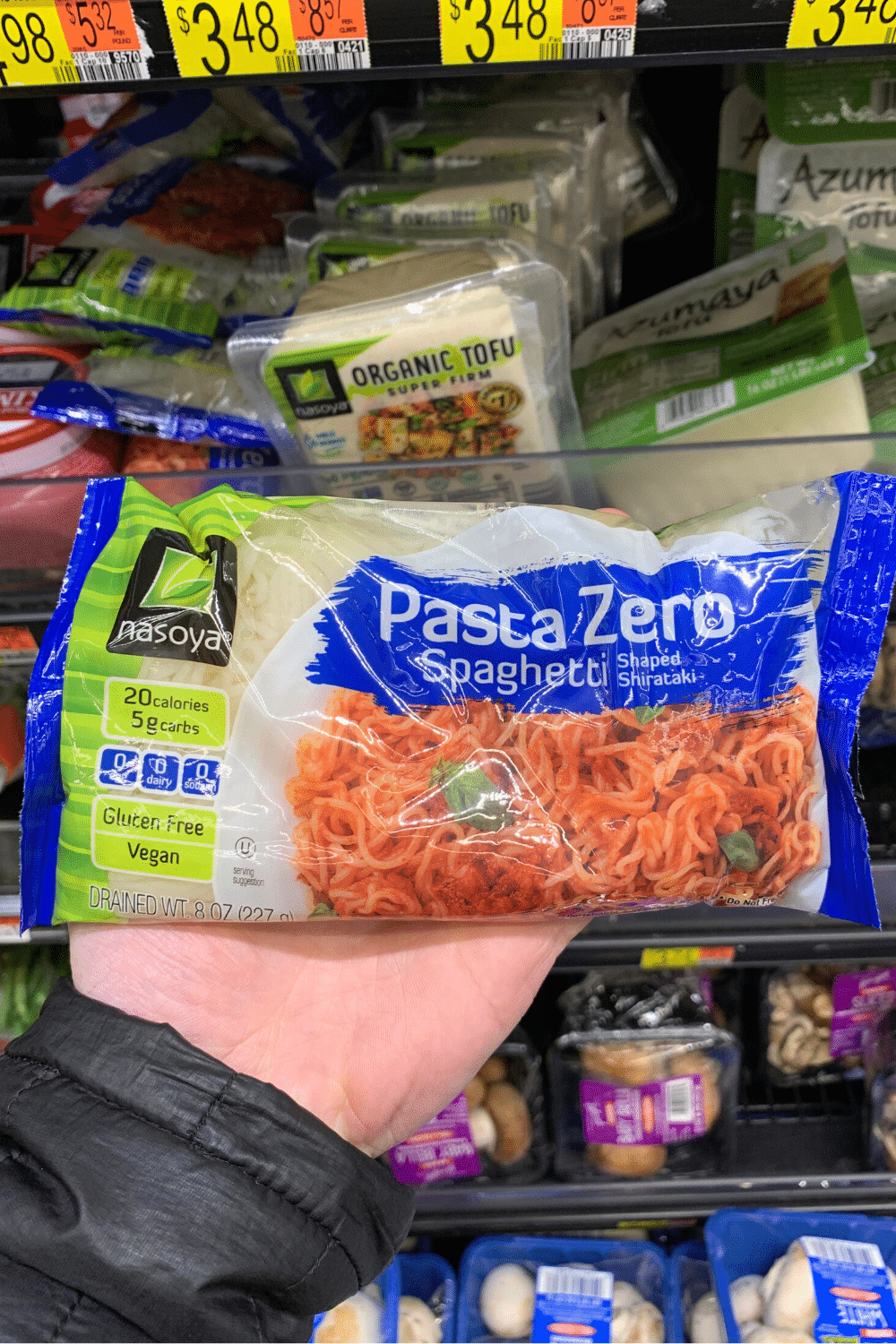 16. Sliced Nappa Cabbage Kimchi: $3.98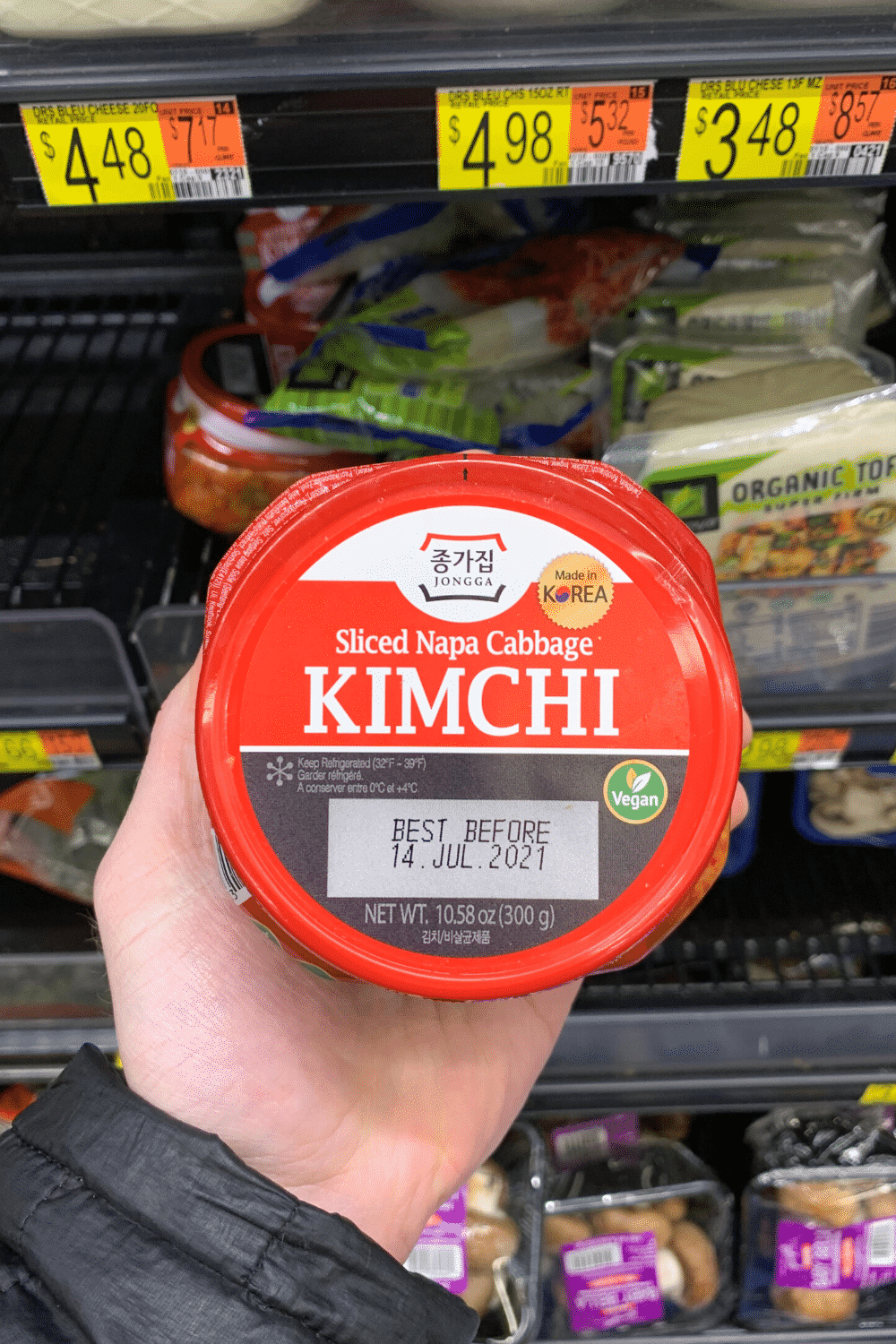 FROZEN FOODS SECTION
Having some frozen food options is essential for any grocery list.
Sometimes, there isn't enough time to cook a meal, and quick and easy frozen food can save the day.
I came across a few food items that I haven't seen in any other grocery store. My favorite one I found is the plant-based buffalo wings - they are super crispy and just delicious.
So for some quick and easy meals and sides, here are the best frozen vegan foods at Walmart.
17. The Alpha Plant-Based Supreme Pizza: $4.98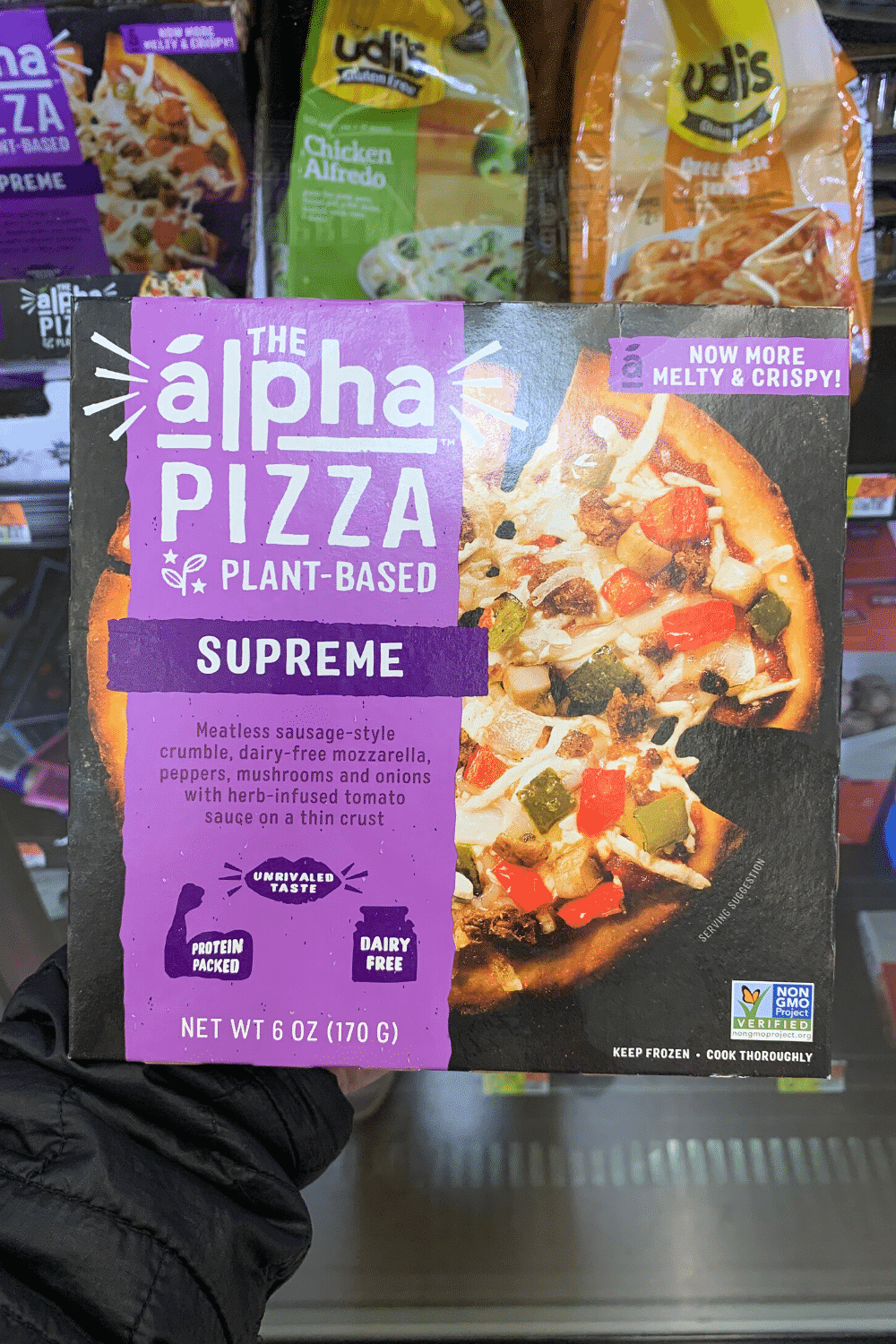 18. Sweet Earth Curry Tiger Bowl: $3.98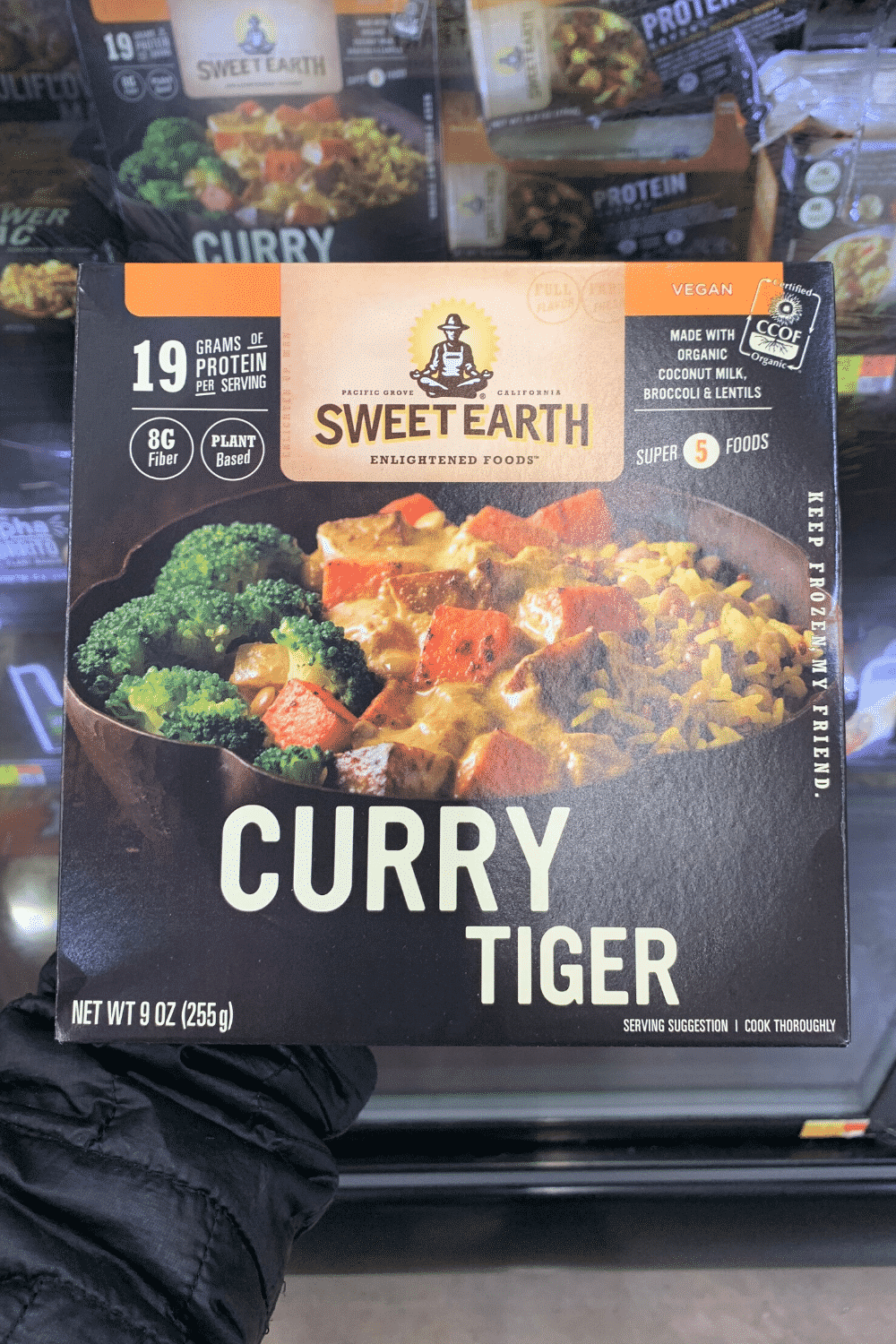 19. Field Roast Creamy Mac n' Chao: $4.98

20. Ancient Grain Millet Tots: $4.46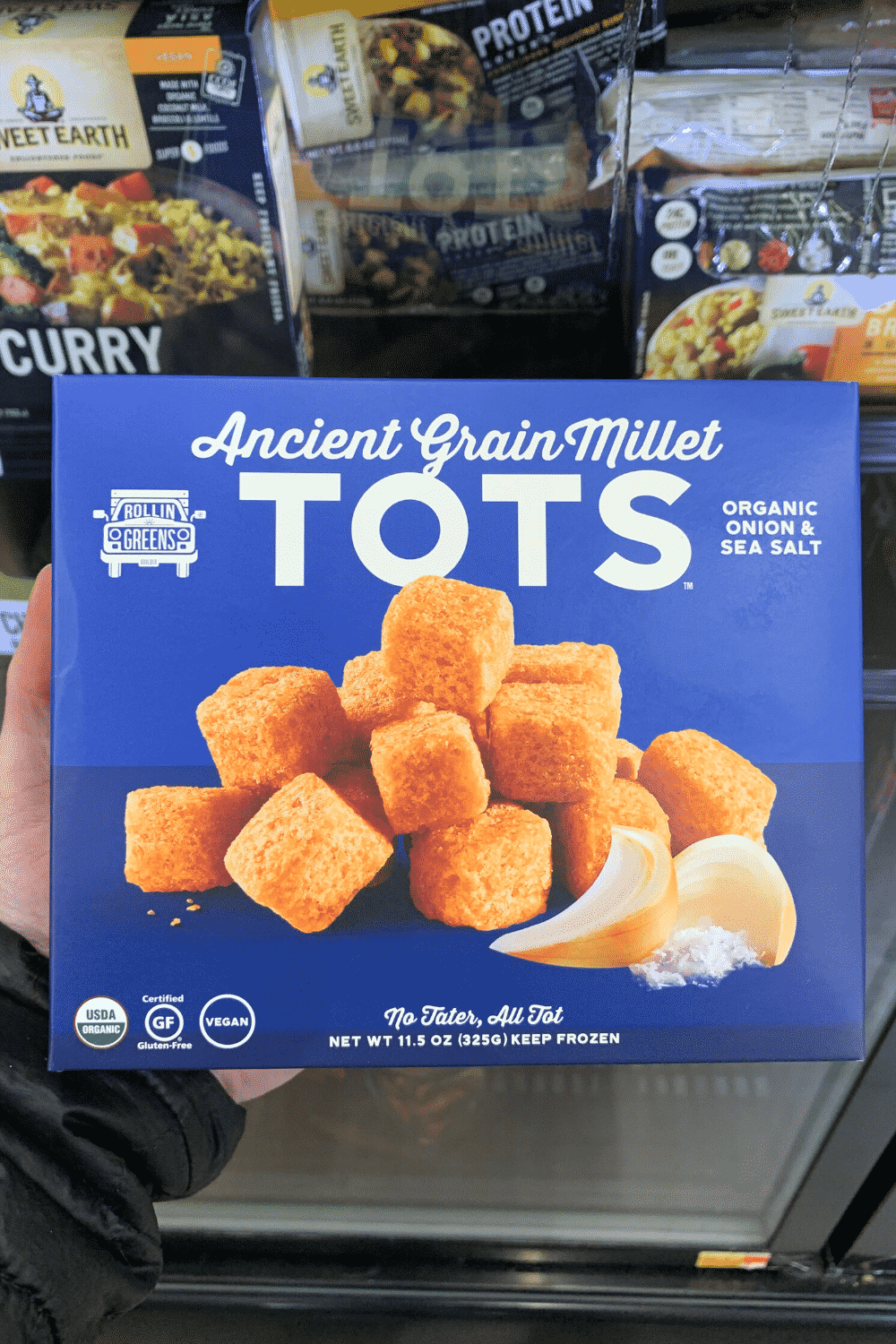 21. The Alpha Plant Based Chik'n Fajita Burrito: $2.64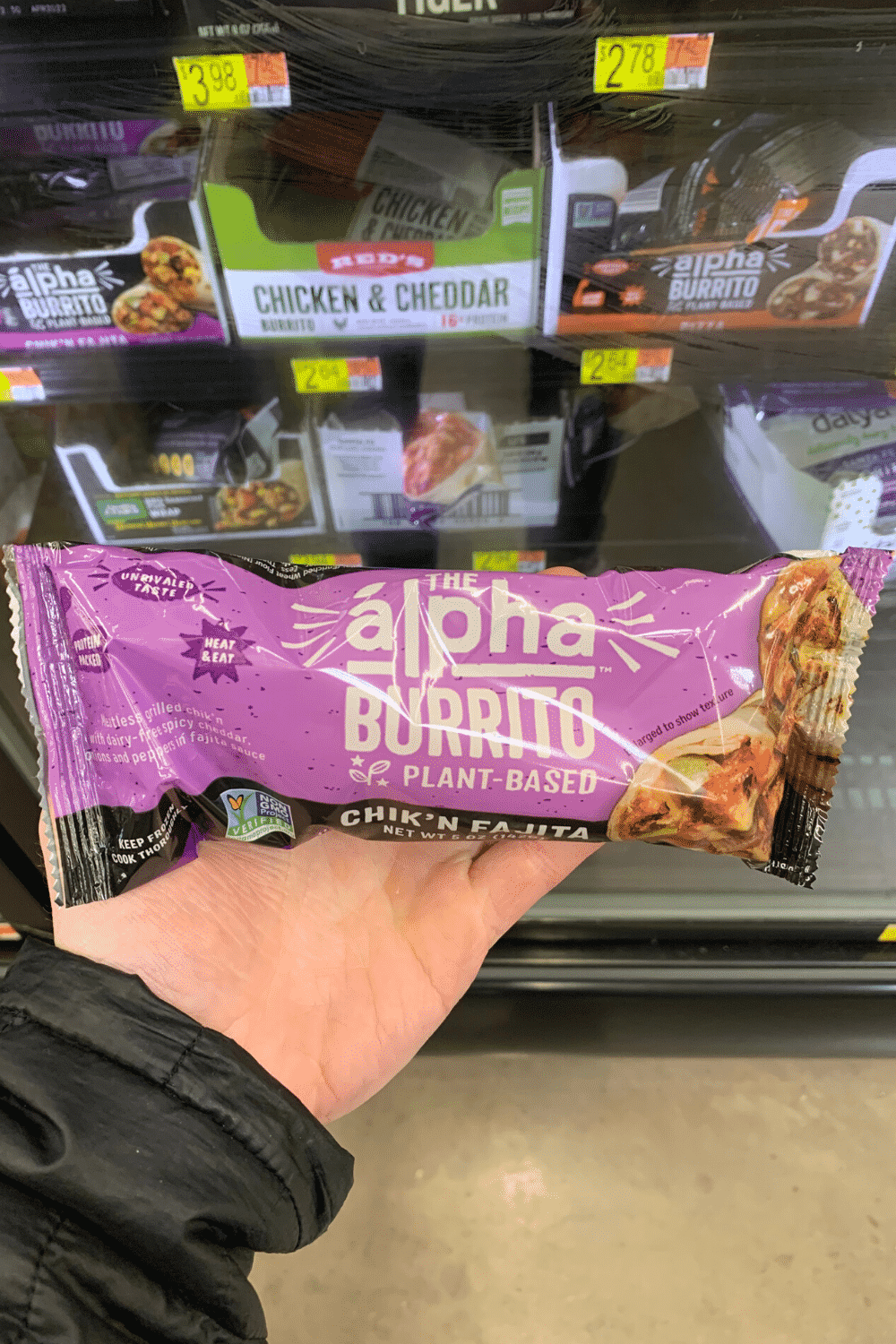 22. Daiya Plant Based Sant Fe Burrito: $3.38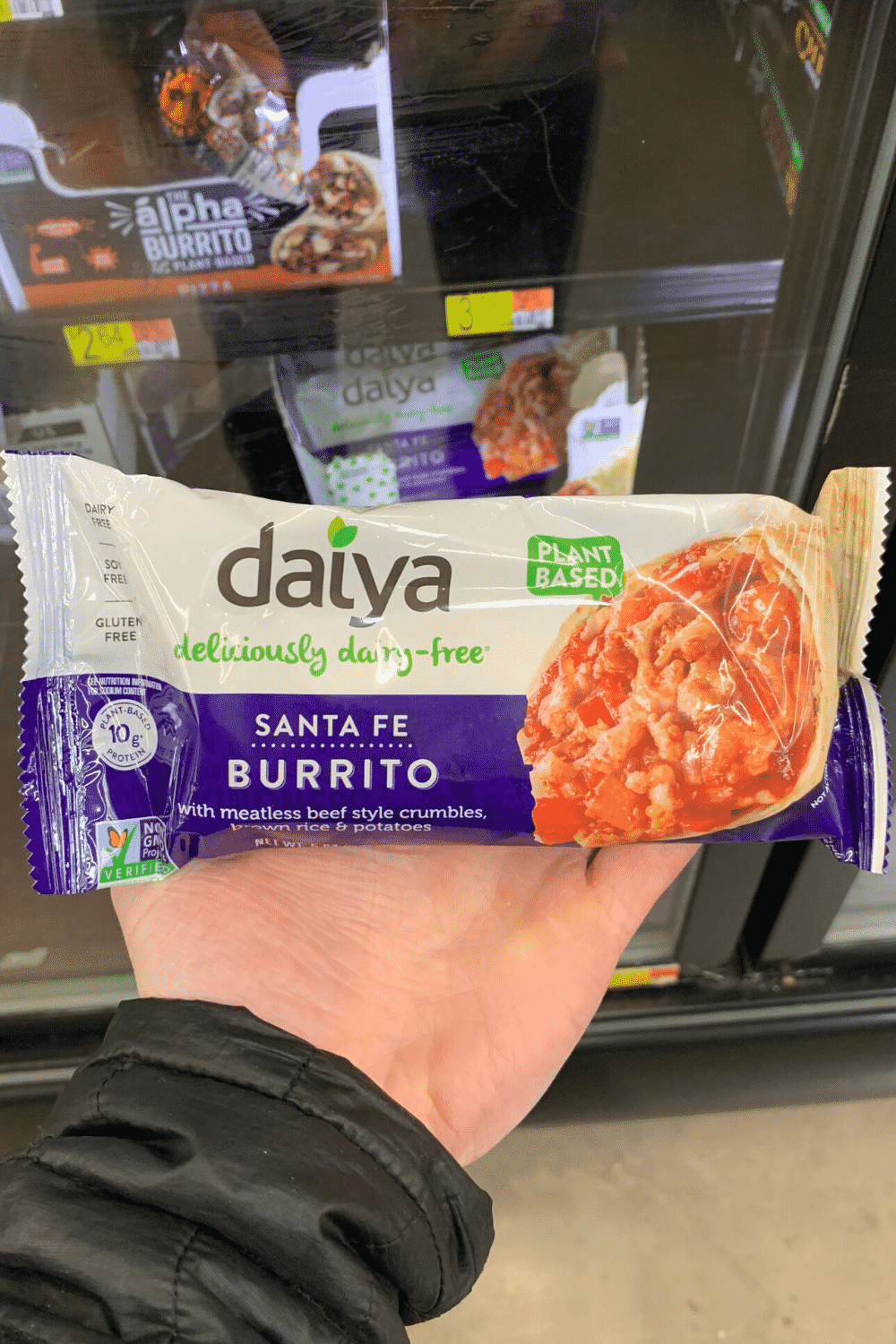 23. Incogmeato Mickey Mouse Shaped Chik'n Nuggets: $5.27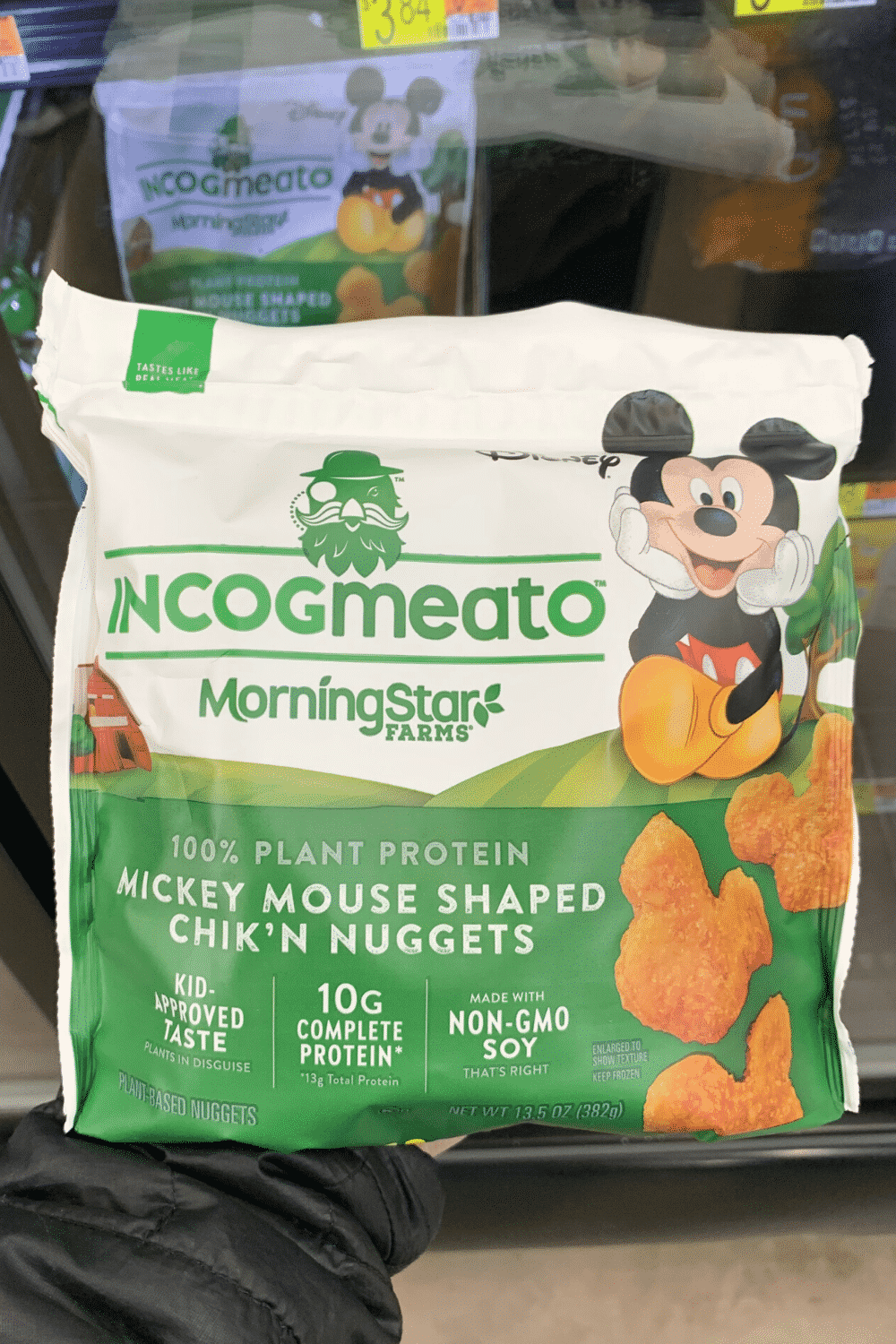 24. Hillary's Organic Worlds Best Veggie Burgers: $4.22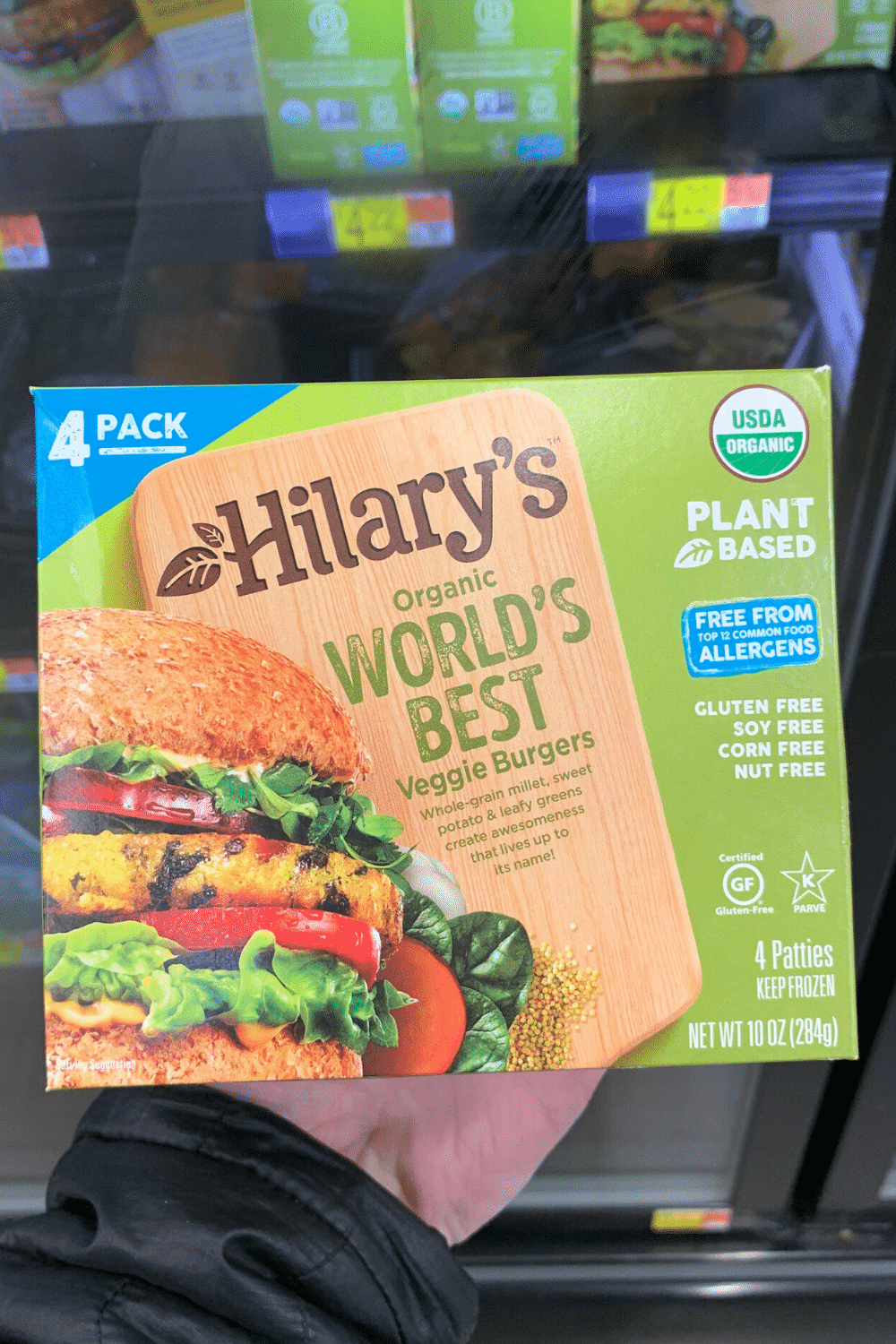 25. Filed Roast Miniature Plant Based Corn Dogs: $5.38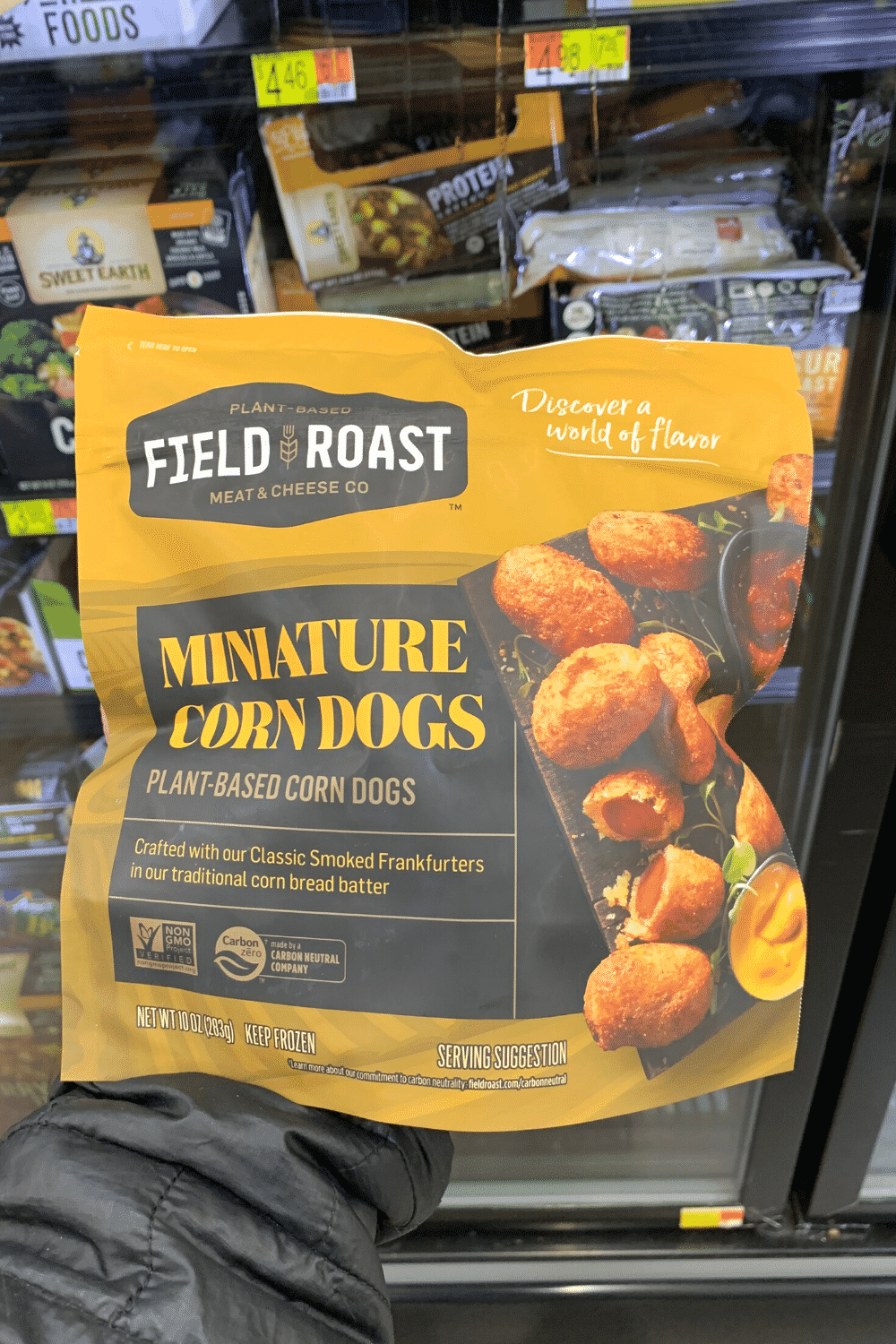 26. Field Roast Plant Based Buffalo Wings: $5.38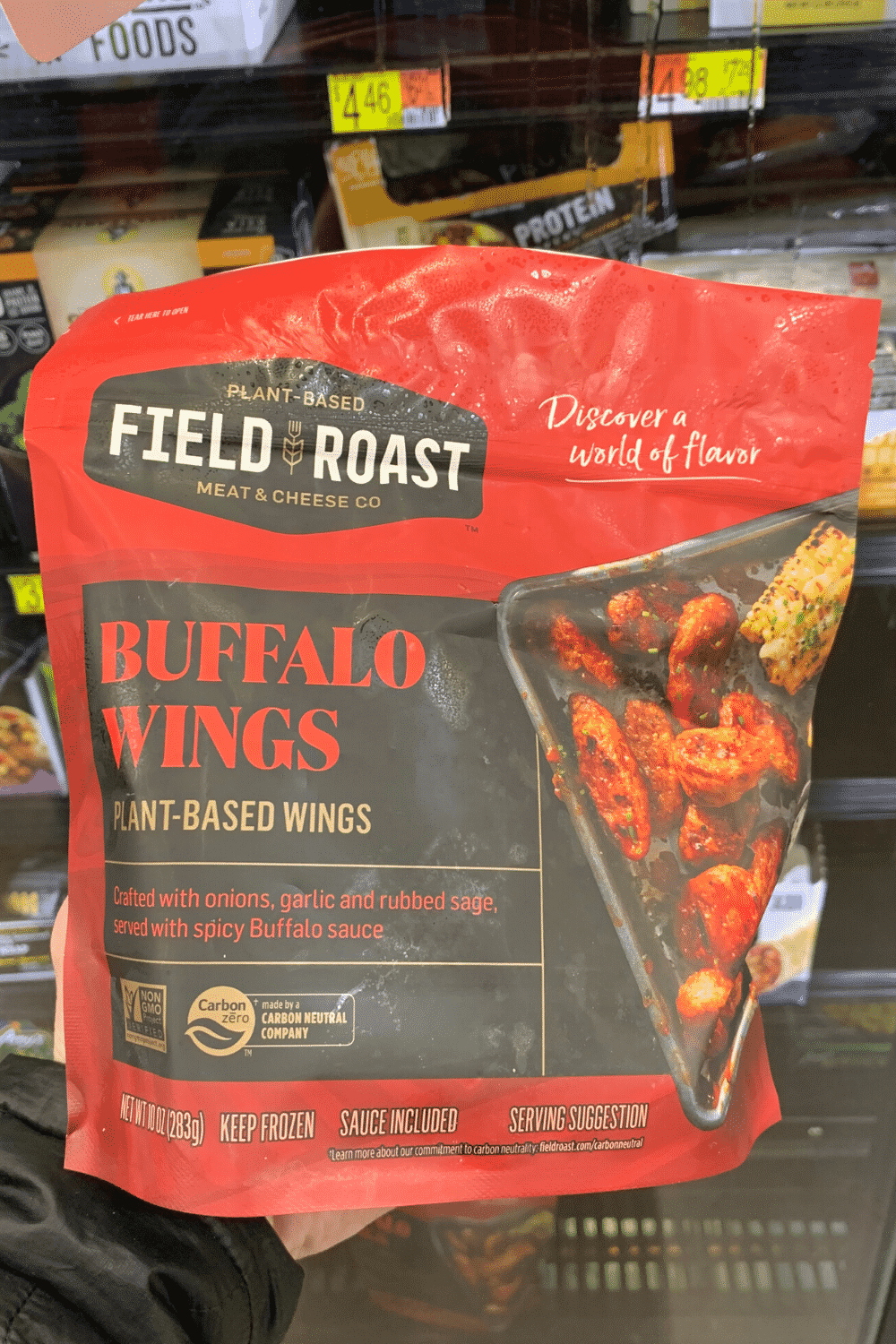 27. Dr. Praeger's Black Bean Quinoa Veggie Burgers: $3.84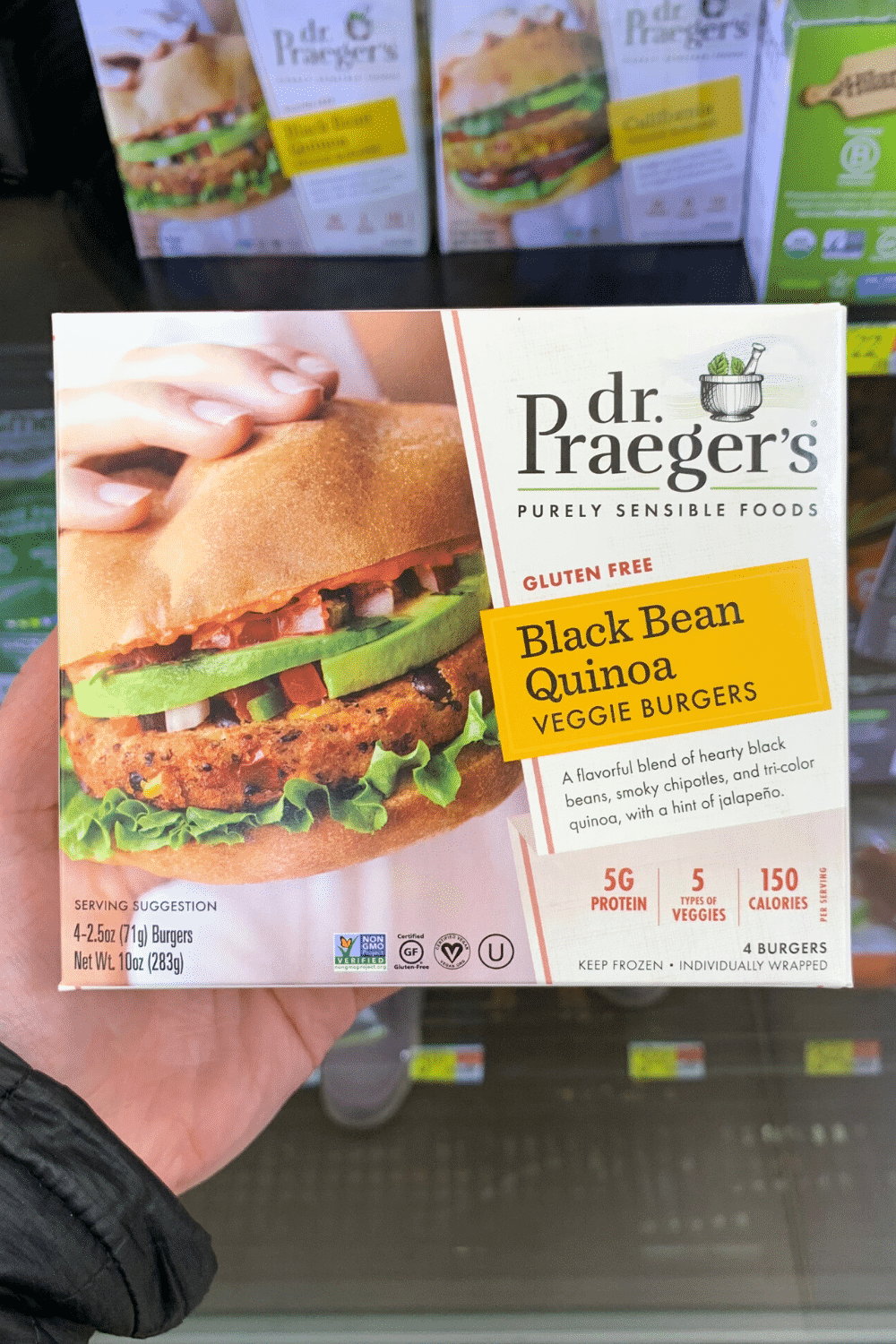 28. Beyond Meat Plant Based Sausage Patties: $4.42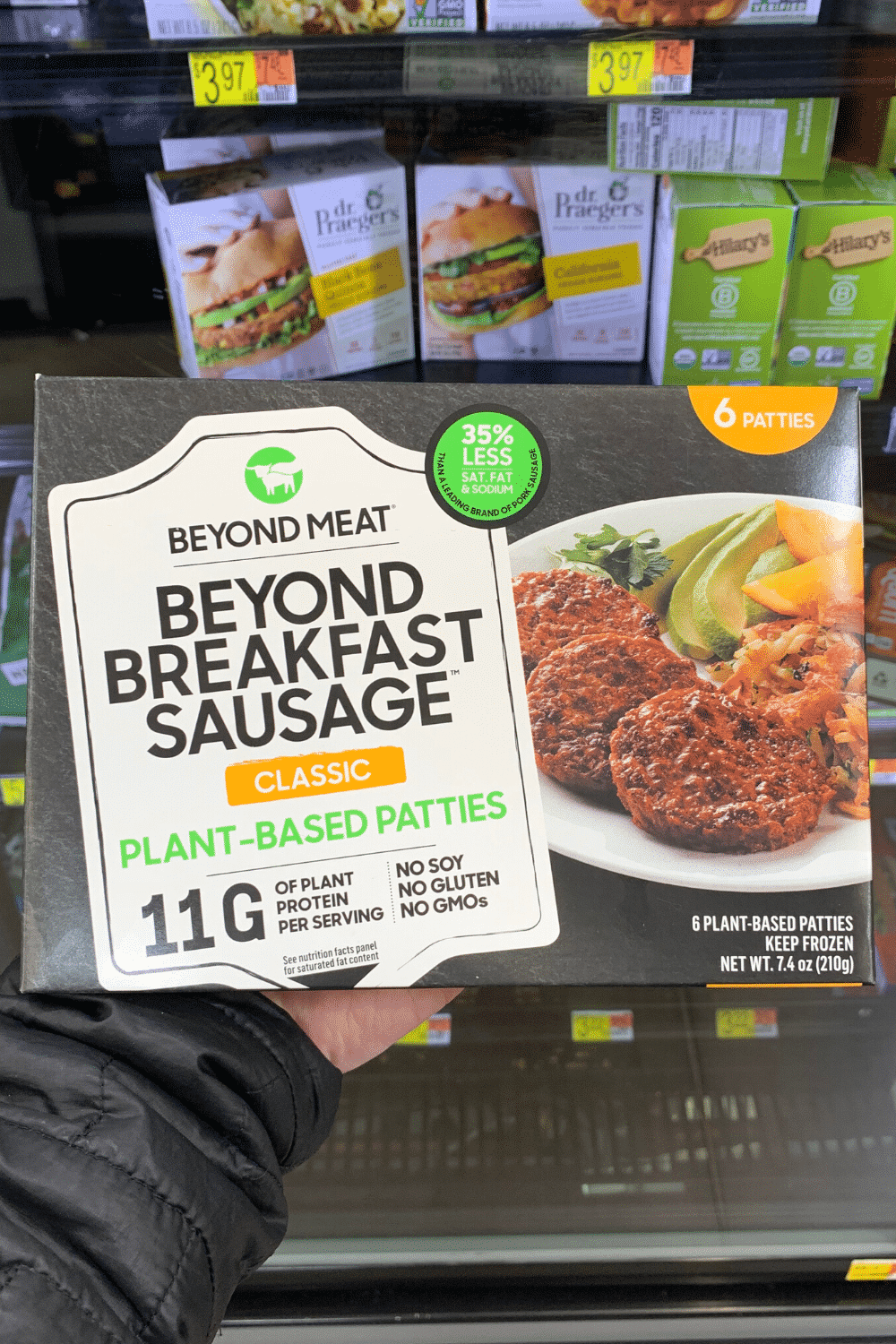 THE BAKING AISLE
The baking aisle at Walmart has so much more than just baking ingredients.
I found a few powder mixes that make for great shakes and smoothies. If you need an on-the-go meal, bringing a drink with you that is packed with nutrients is just so convenient.
Now, I included Orgain Protein Powder in this section, but you'll find it by the vitamins at Walmart. It is by far my favorite vegan protein powder and love using it to make a protein shake for a quick meal or snack.
And I'll give you my secret recipe - Brendan's Exclusive Shake:
Just under 1 cup of almond milk
1 frozen banana
2 scoops of chocolate protein powder
1 tablespoon of cocoa nibs
2 tablespoon of almond butter or peanut butter
3-4 ice cubes
I might be a little biased, but I think it's the best vegan protein shake in the world.
Anyways, here are all the best items in the baking aisle at Walmart.
29. Orgain Organic Plant Based Protein Powder: $18.98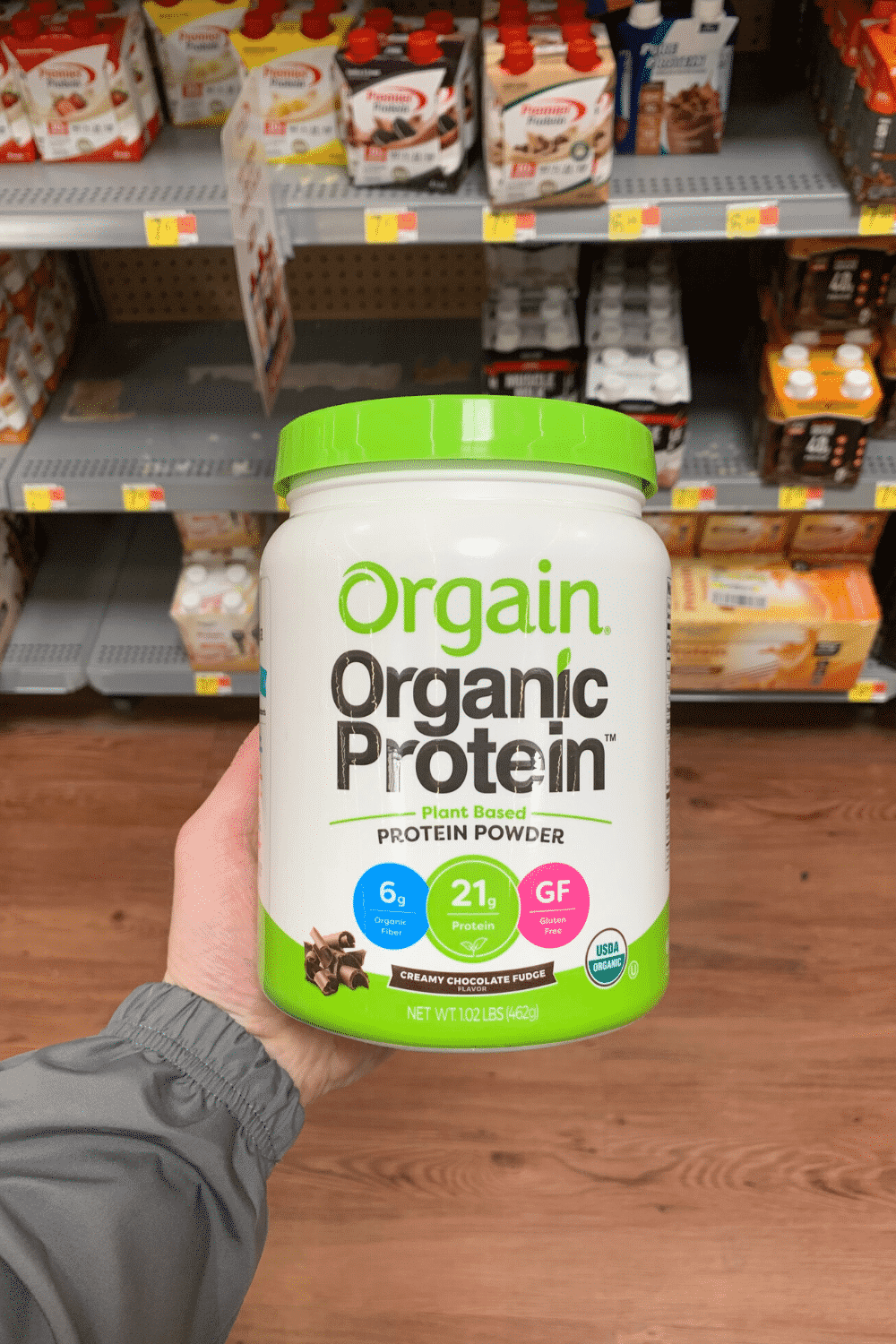 30. Glicks Vegan Semi Sweet Dark Chocolate Chips: $2.98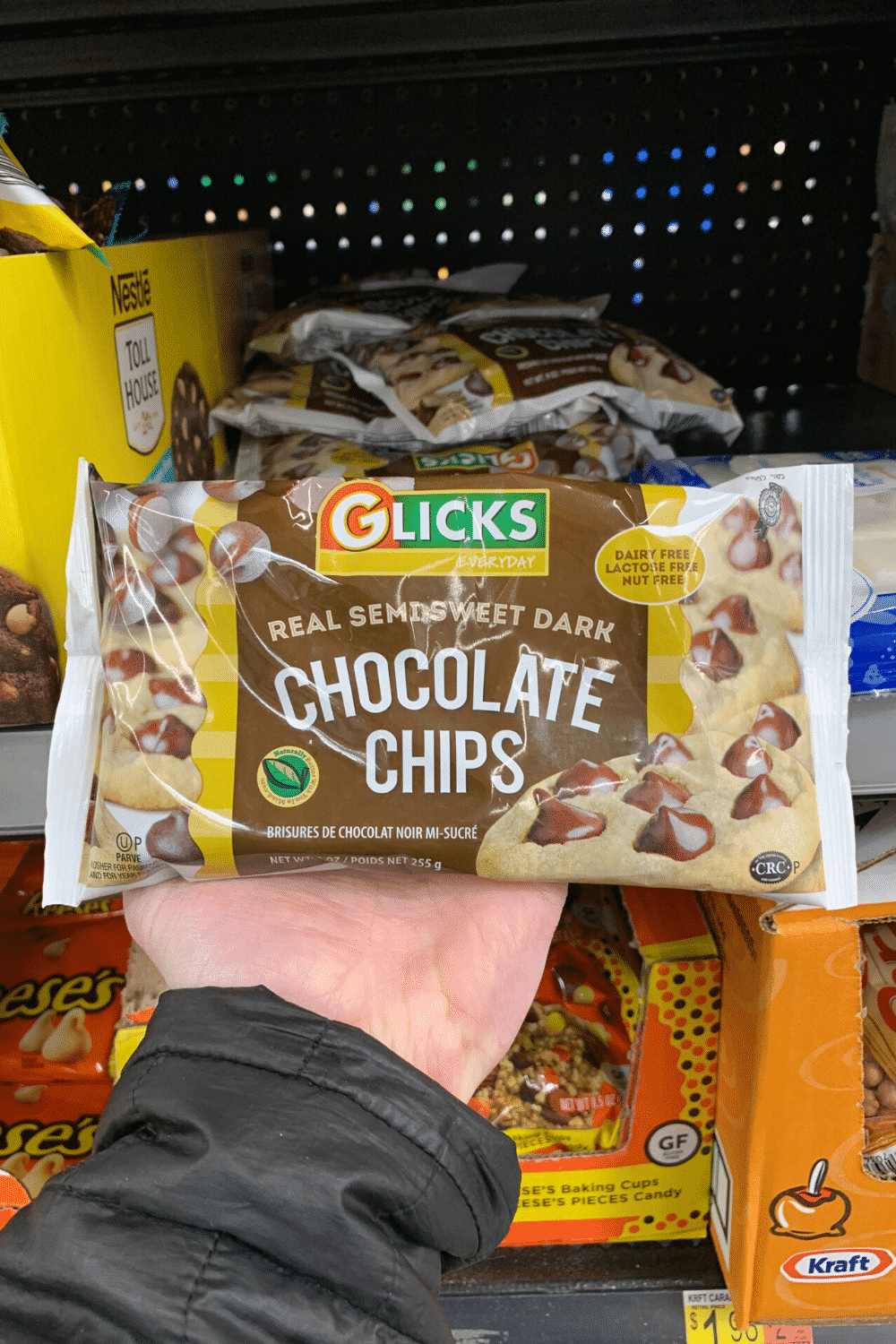 31. Sunfood Superfood Açaí Maqui Bowl Mix: $10.64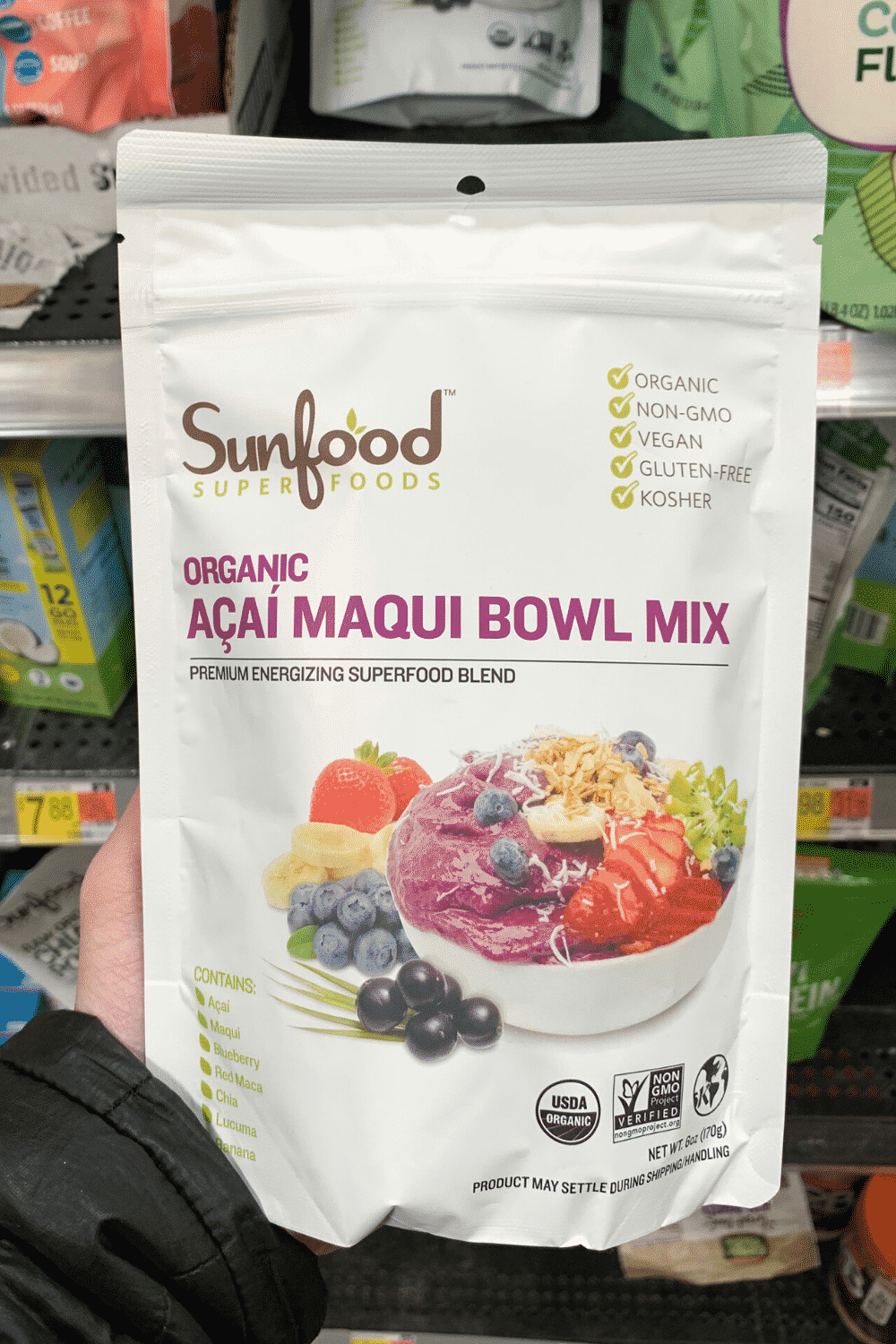 32. Better Body Foods Organic Plant Protein: $11.97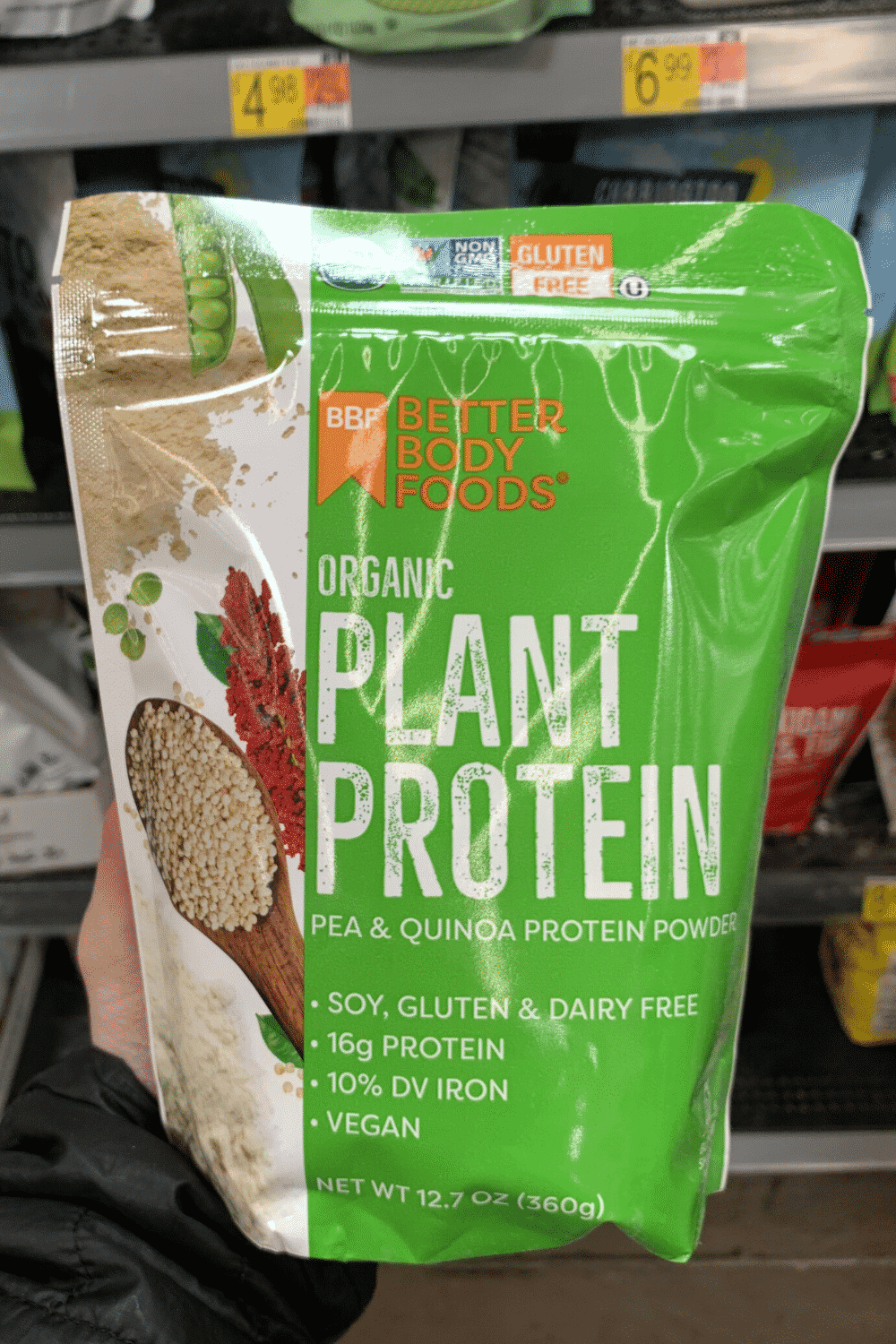 33. Organic Pure Morninga Vegetable Powder: $15.97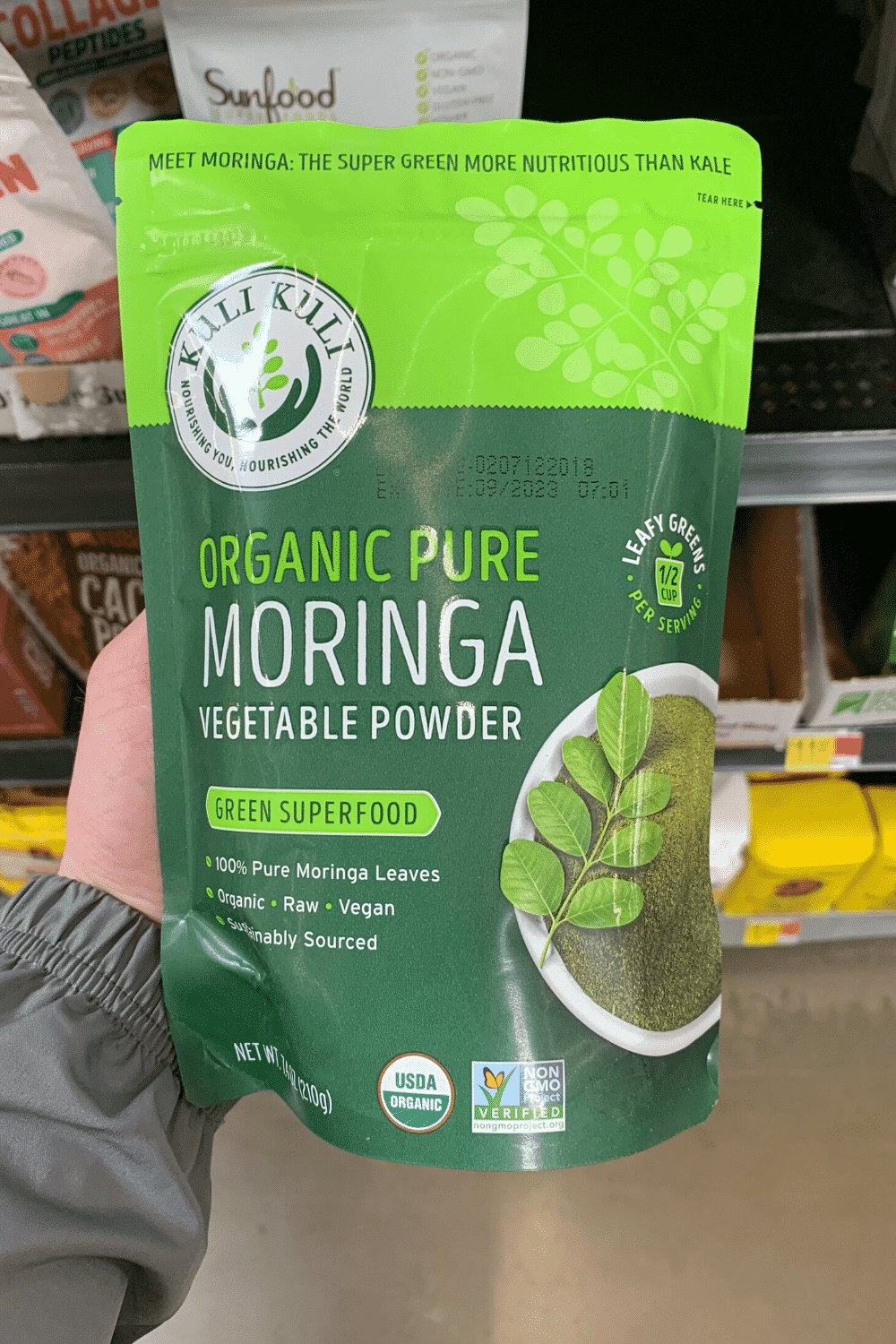 34. Yummalo Vegan Marshmallows: $2.47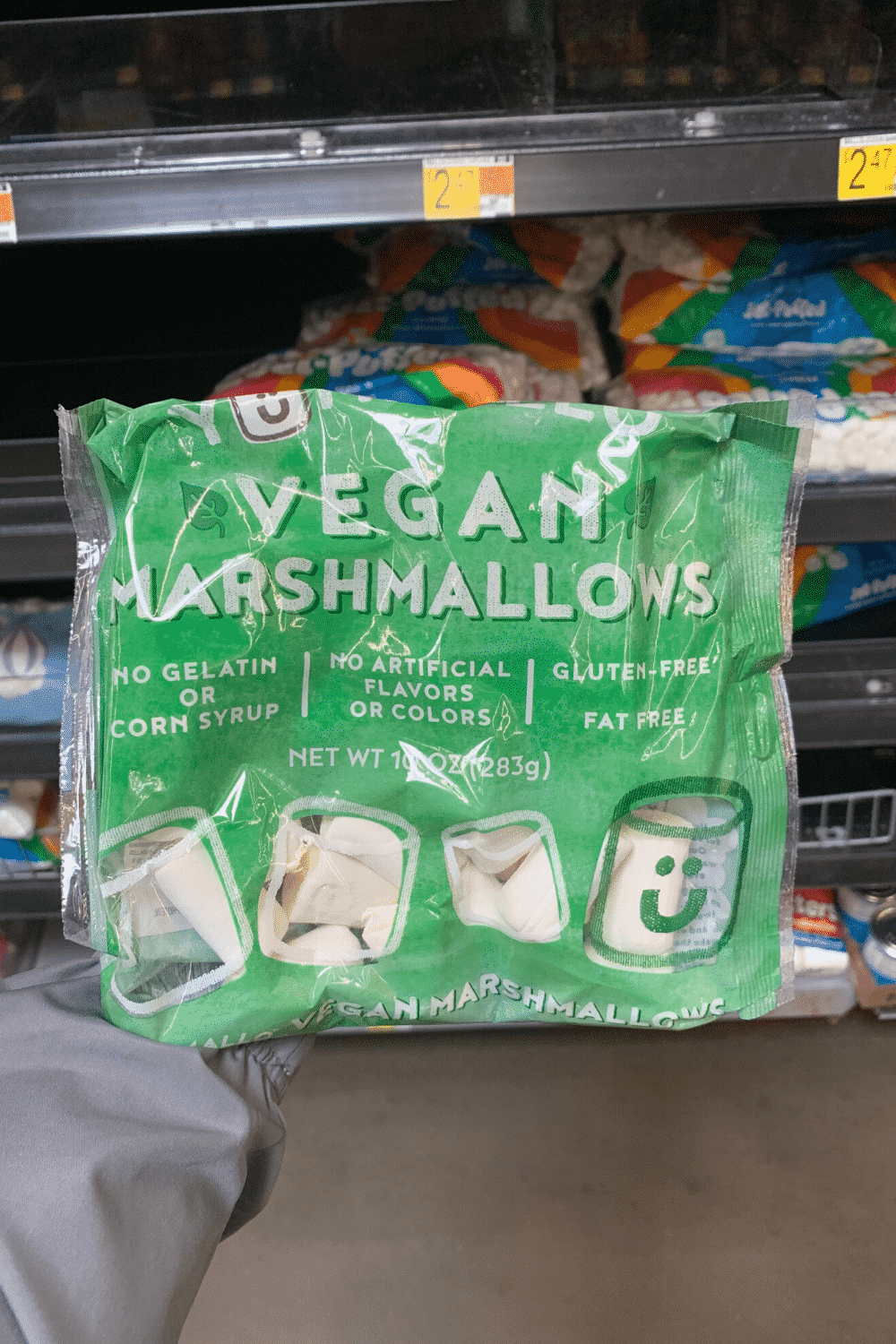 35. Organic Virgin Coconut Oil: $17.48 (2 pack)
CANNED FRUITS & VEGETABLES AISLES
I only came across a few items in the canned fruit and vegetable aisles that were worth putting on this list, but they are pretty darn good ones.
Good-tasting vegan mac and cheese is hard to come by, and I found three cheesy and delicious options that can be made in minutes.
Here are the best vegan items I found:
36. Daiya Four Cheese Style With Herbs Cheesy Mac: $3.97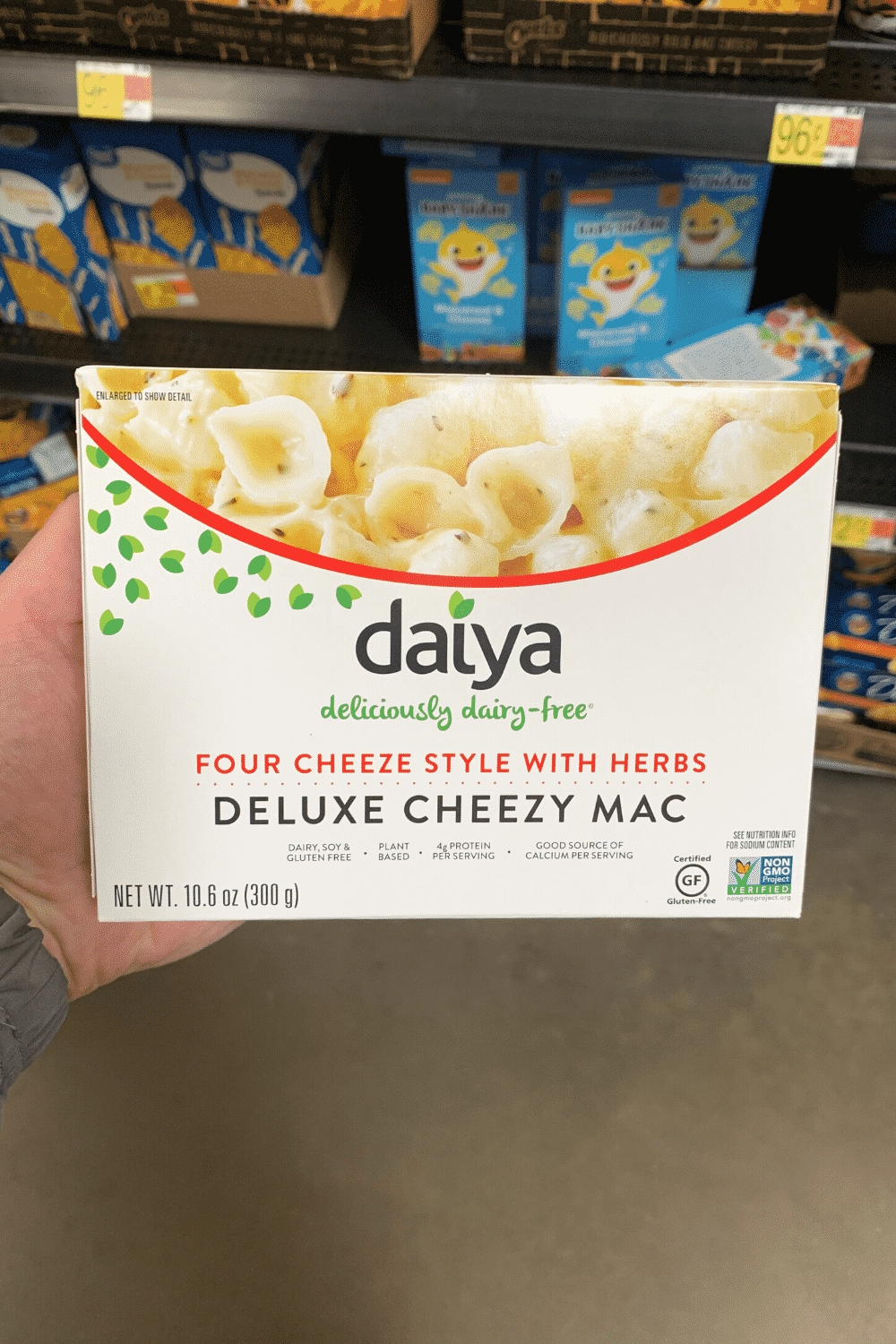 37. Daiya Cheddar Style Cheezy Mac: $3.97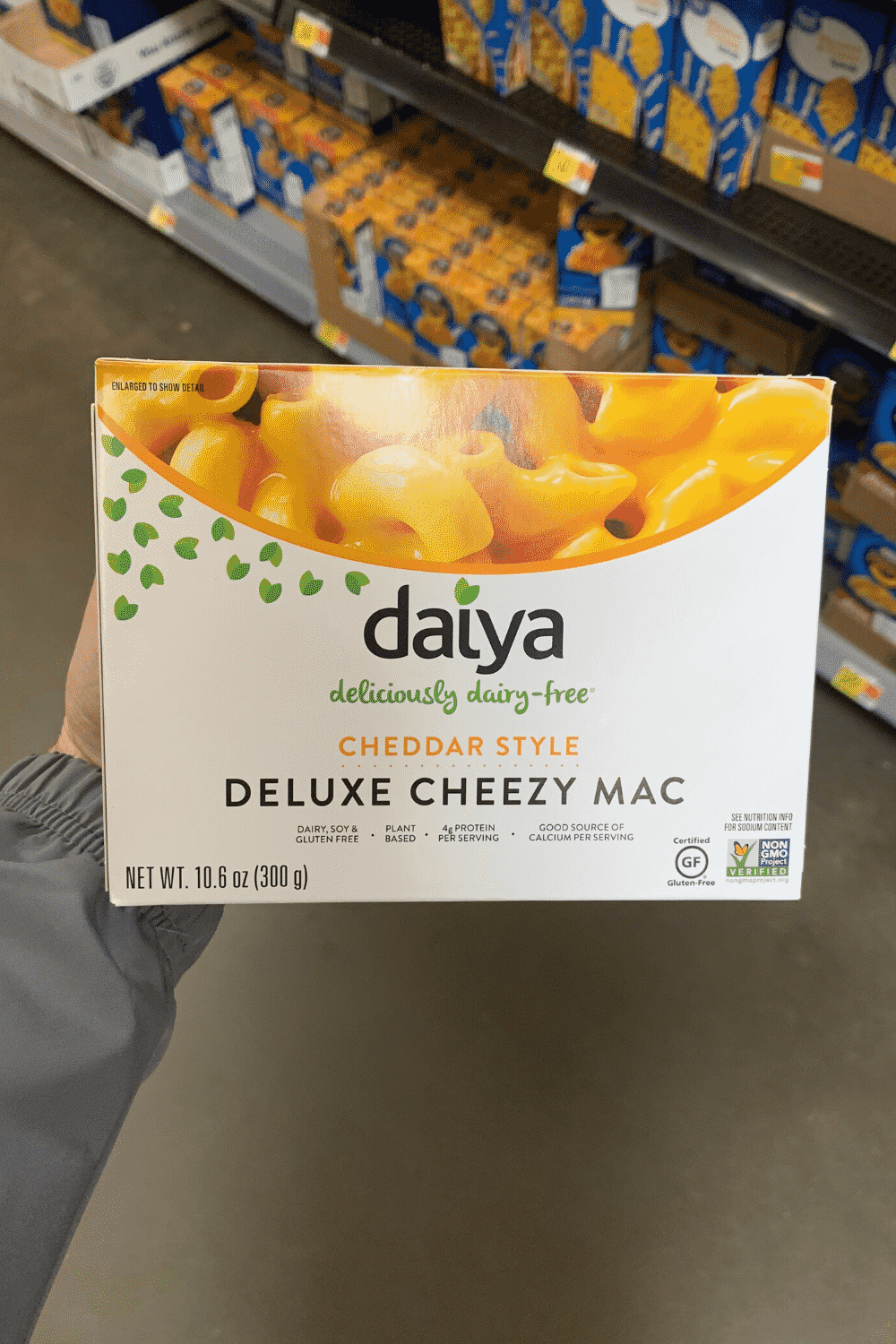 38. Annie's Vegan Mac Cheddar Flavor: $2.48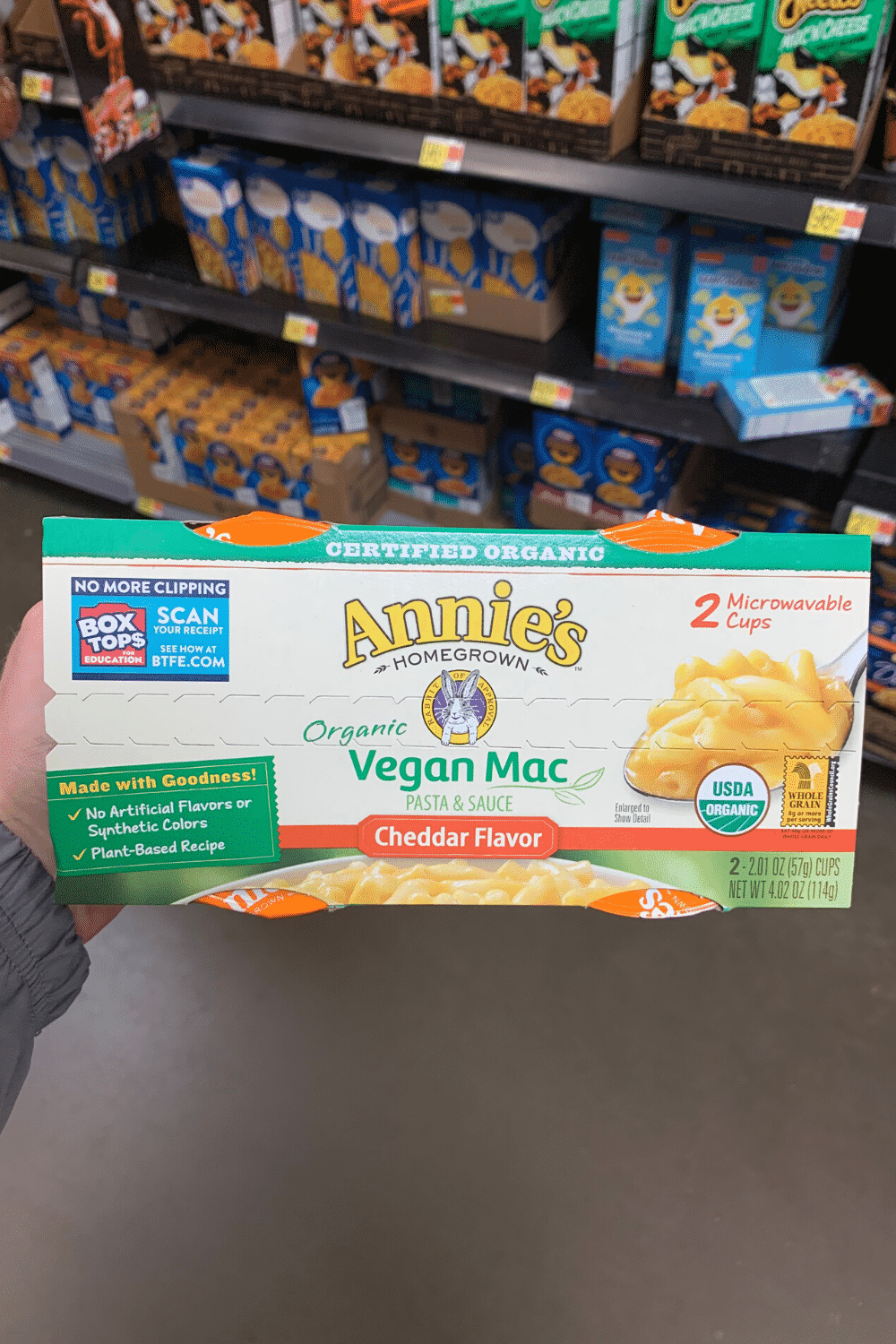 39. Vana Life Plant Based Meal Superfood Bowl: $4.94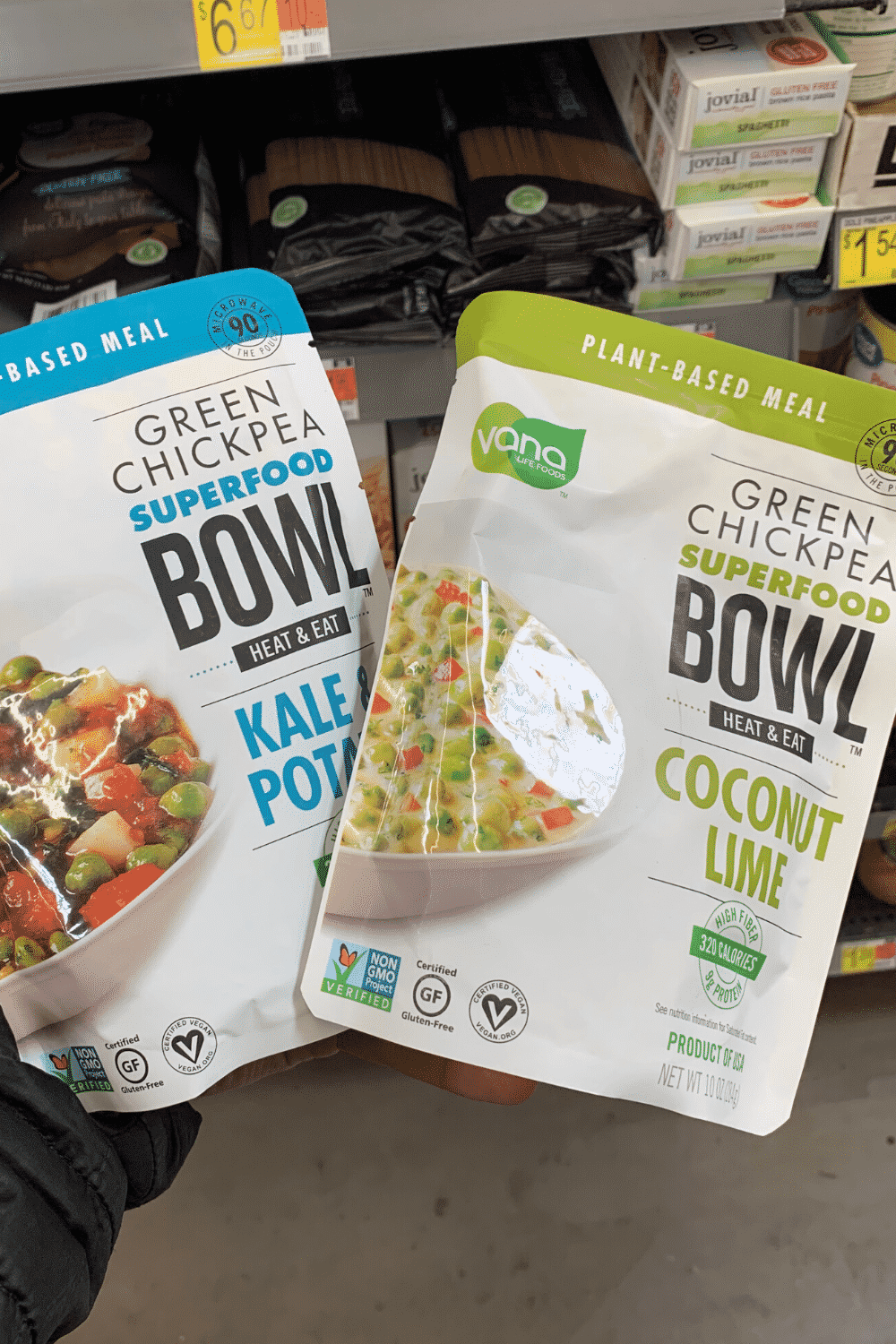 THE CEREAL AISLE
I was really happy with the foods I found in the cereal aisle.
Walmart has some protein bars that I've never seen in another grocery store. And I love a good bar to have as a quick and convenient snack.
They also have a cereal that is one of the better vegan cereals I've had - the cinnamon raisin flavor is my favorite.
Anyways, these are the best vegan groceries I found in the cereal aisle.
40. Cascadian Farm French Vanilla Almond Granola: $2.78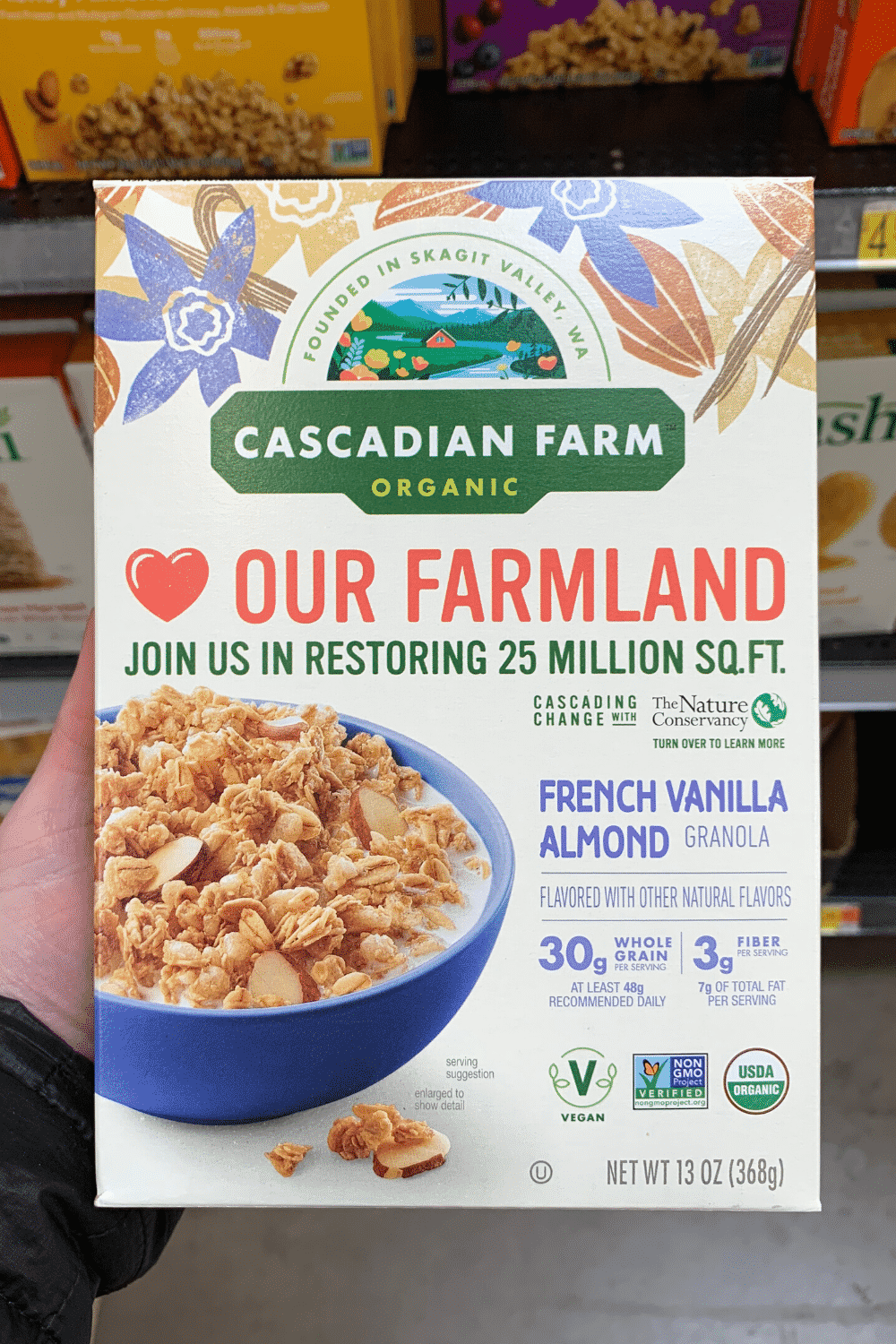 41. Cascadian Farm Cinnamon Raisin Granola: $2.78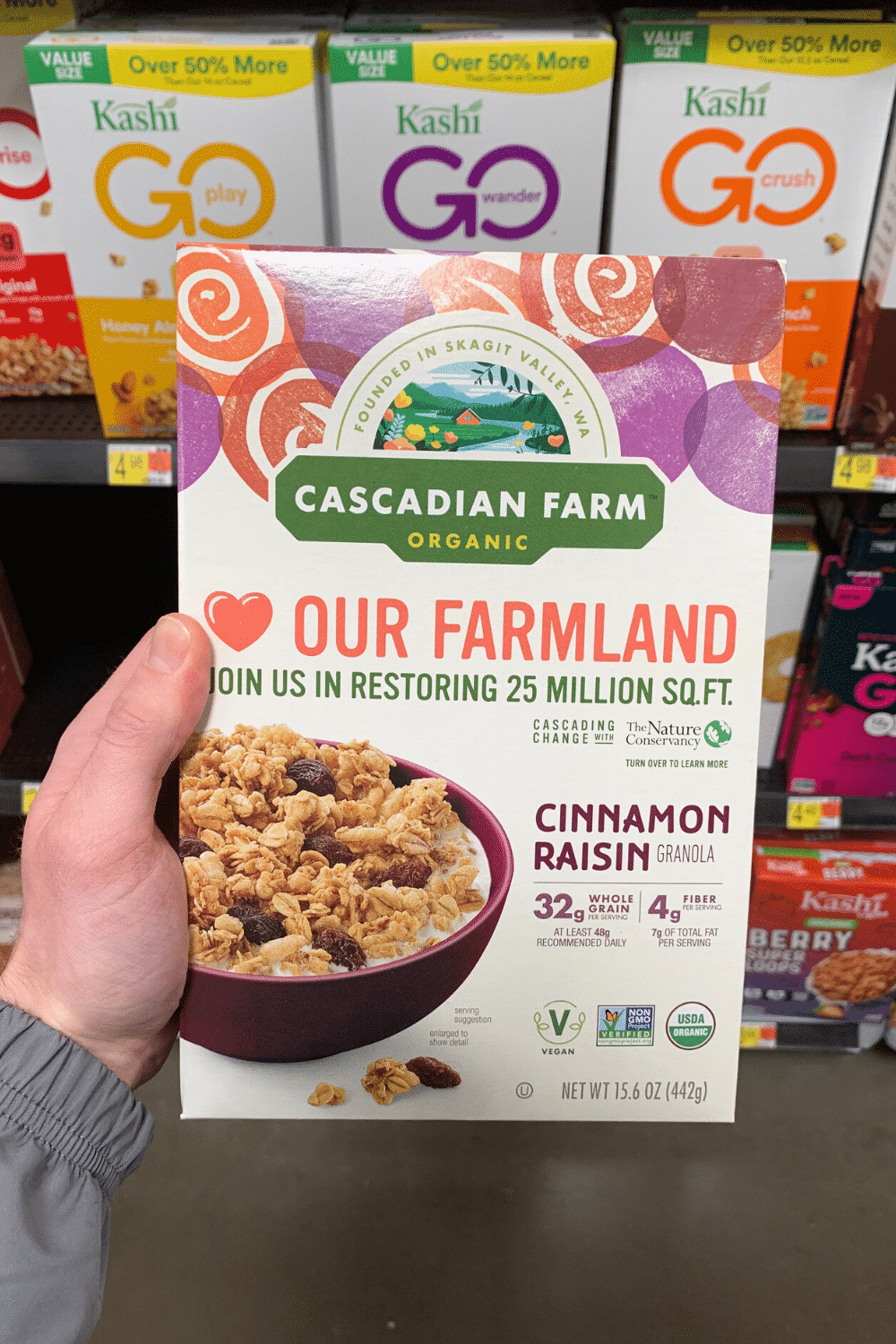 42. Safe + Fair Food Company Birthday Cake Granola: $4.98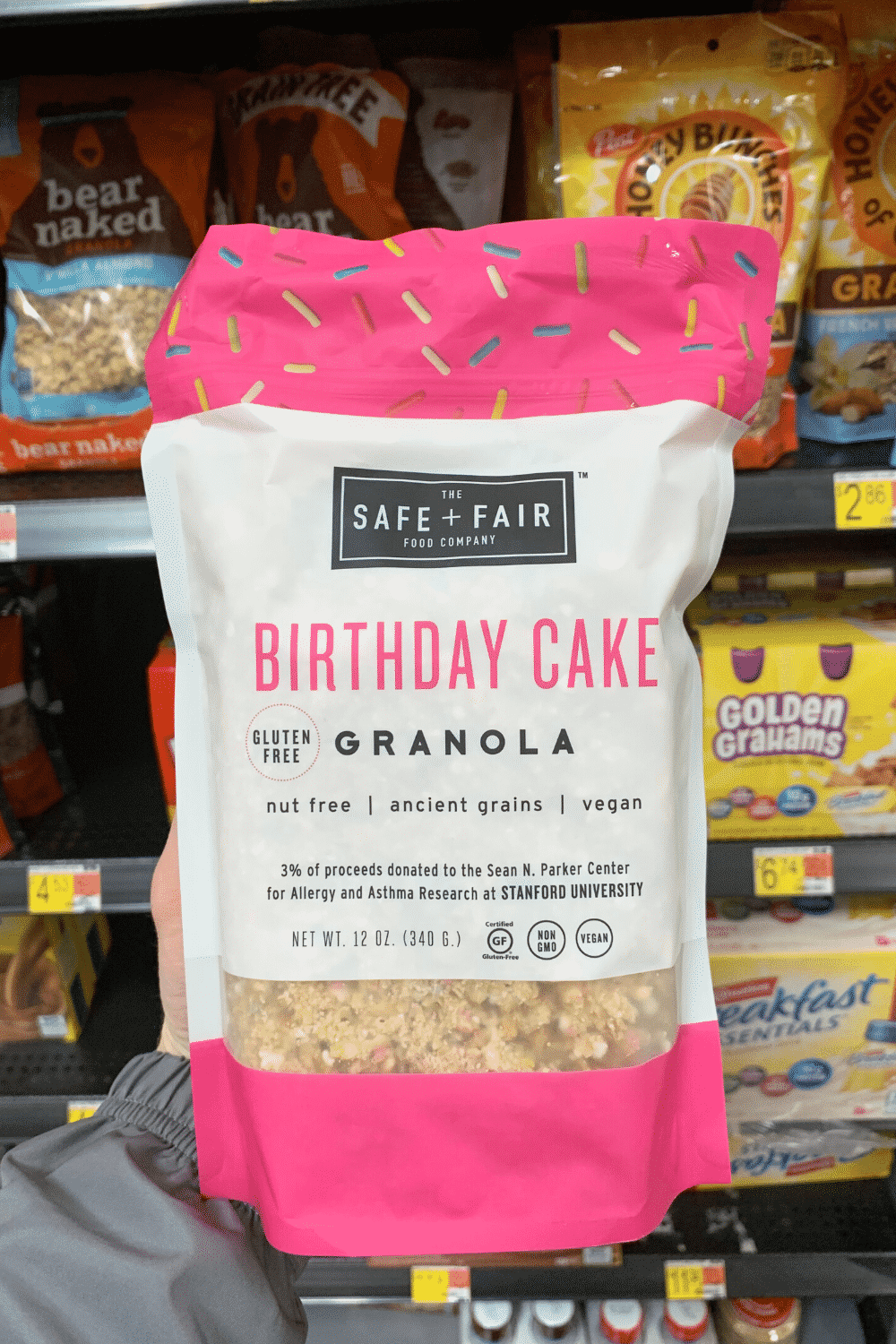 43. Bearded Brothers Blueberry Vanilla Food Bar: $5.94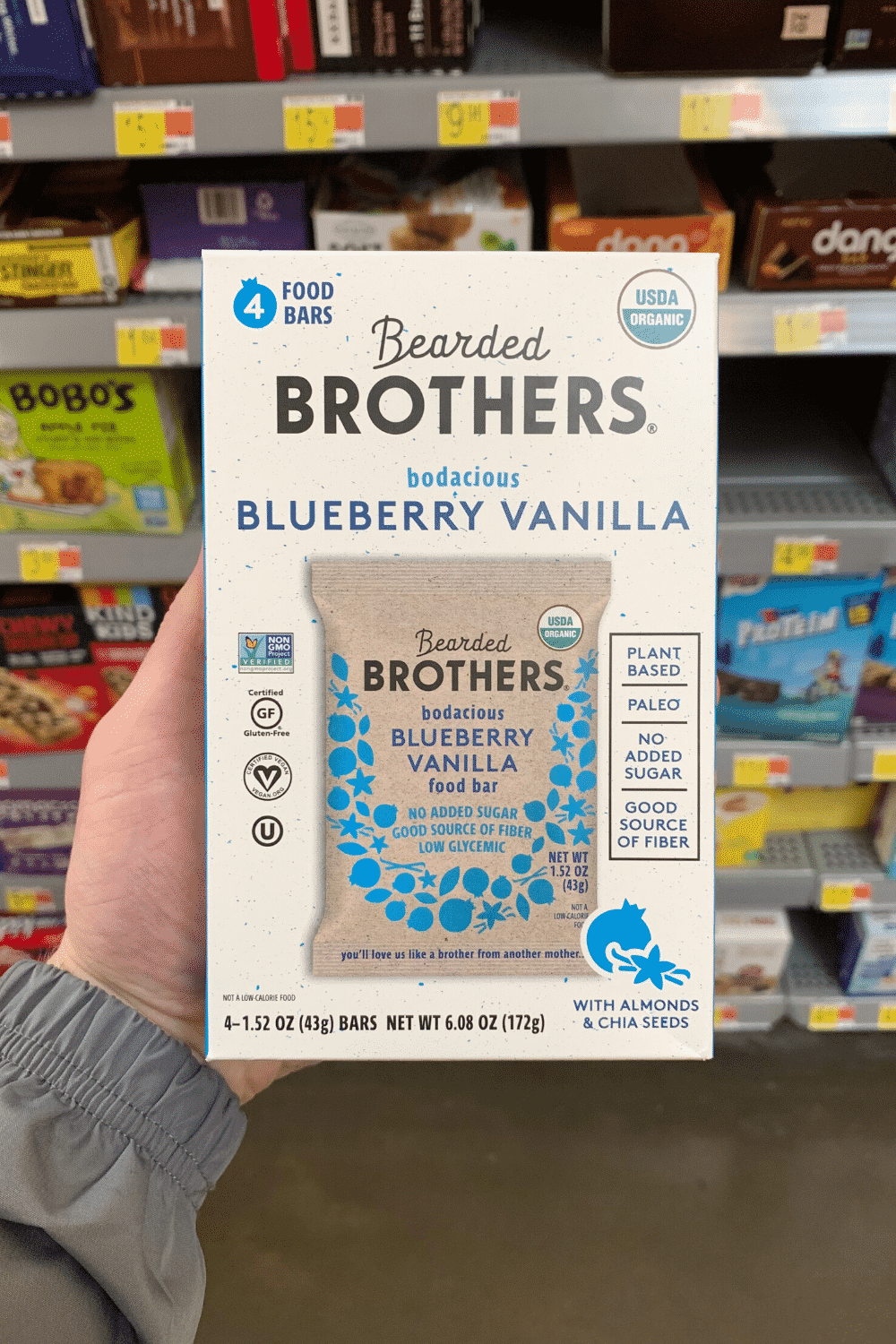 44. Skout Salted Chocolate Bars: $6.98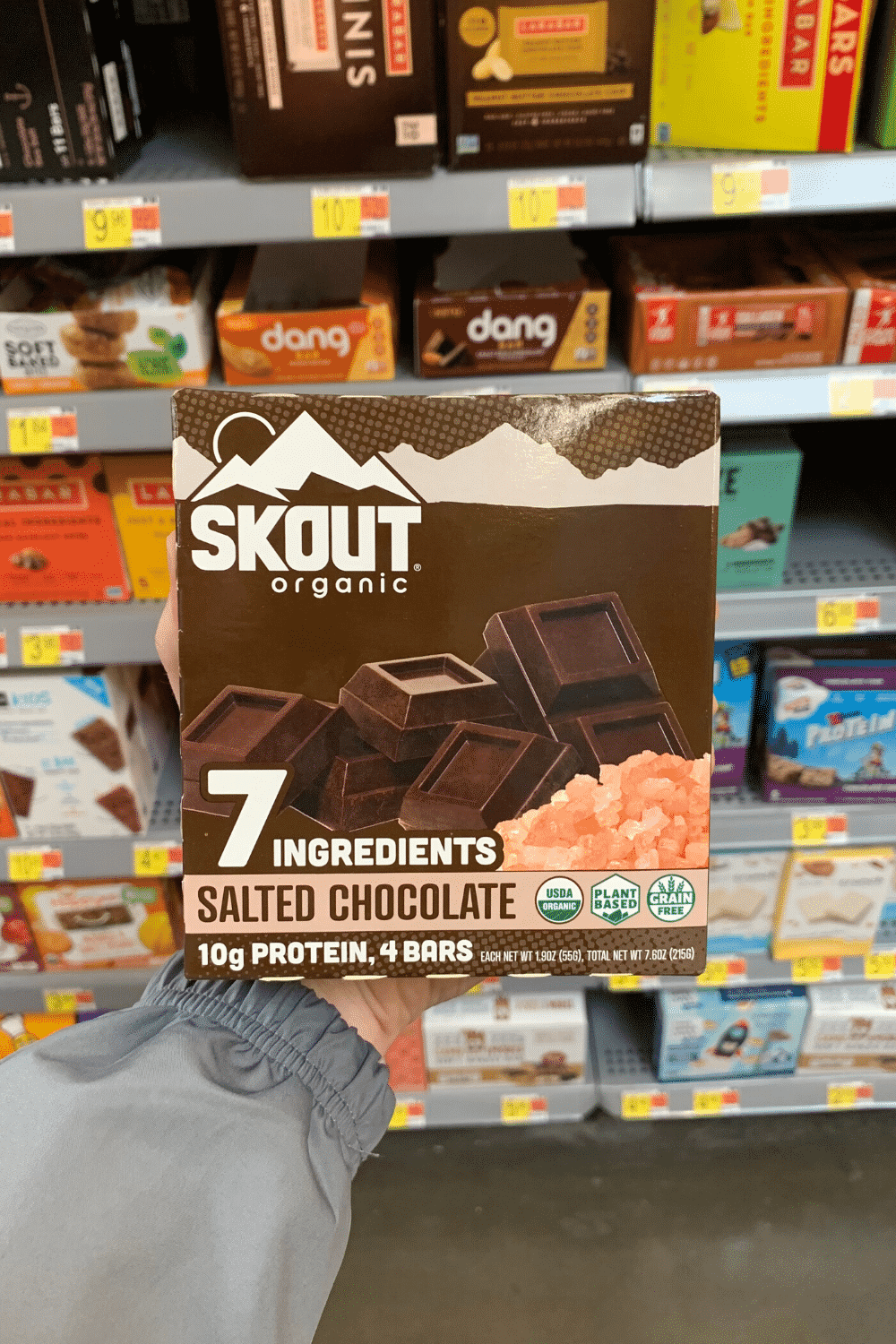 45. LOLA Dark Chocolate Almond Vegan Probiotic Snacks: $6.44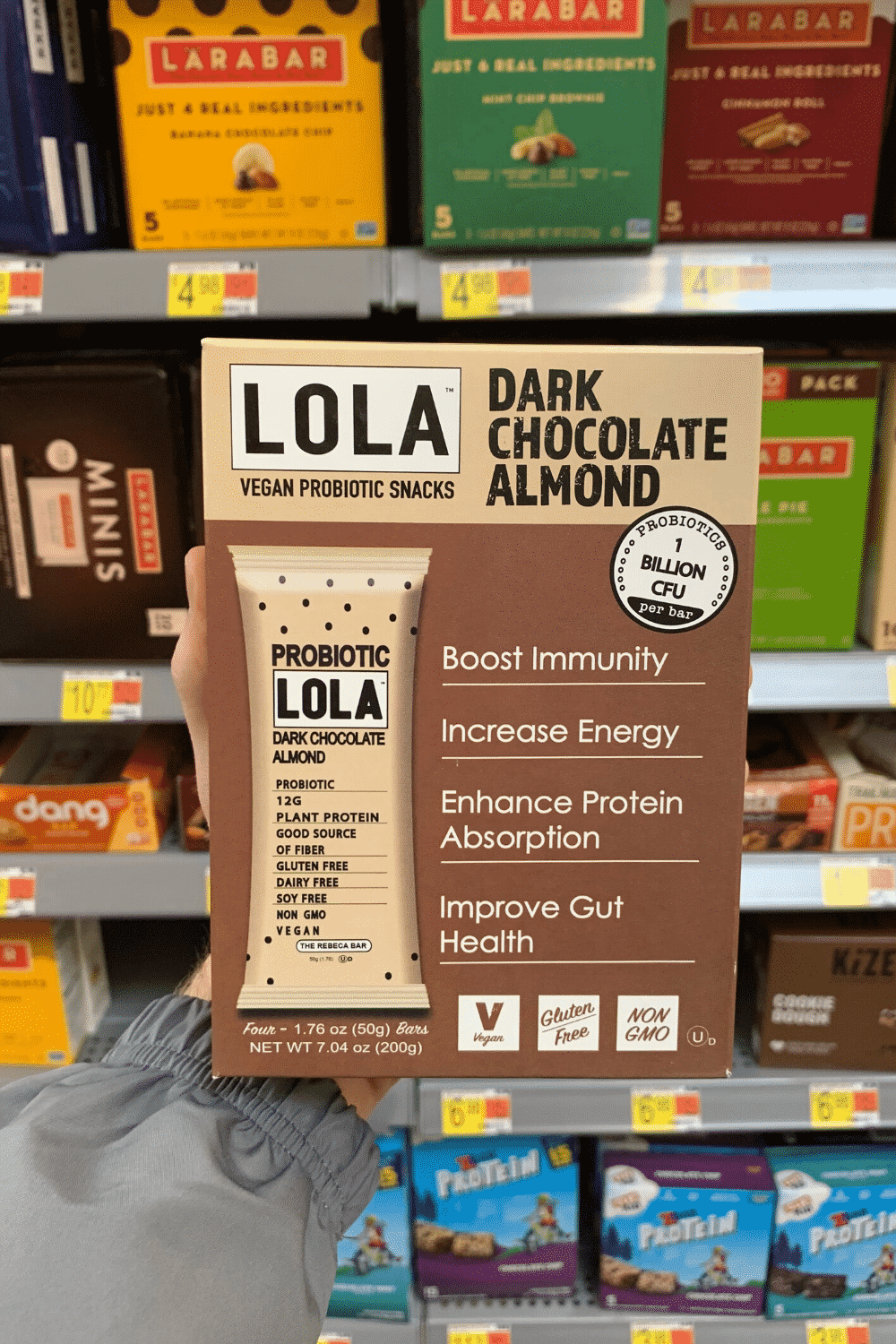 46. Orgain Protein Chocolate Chip Cookie Dough Snack Bar: $5.96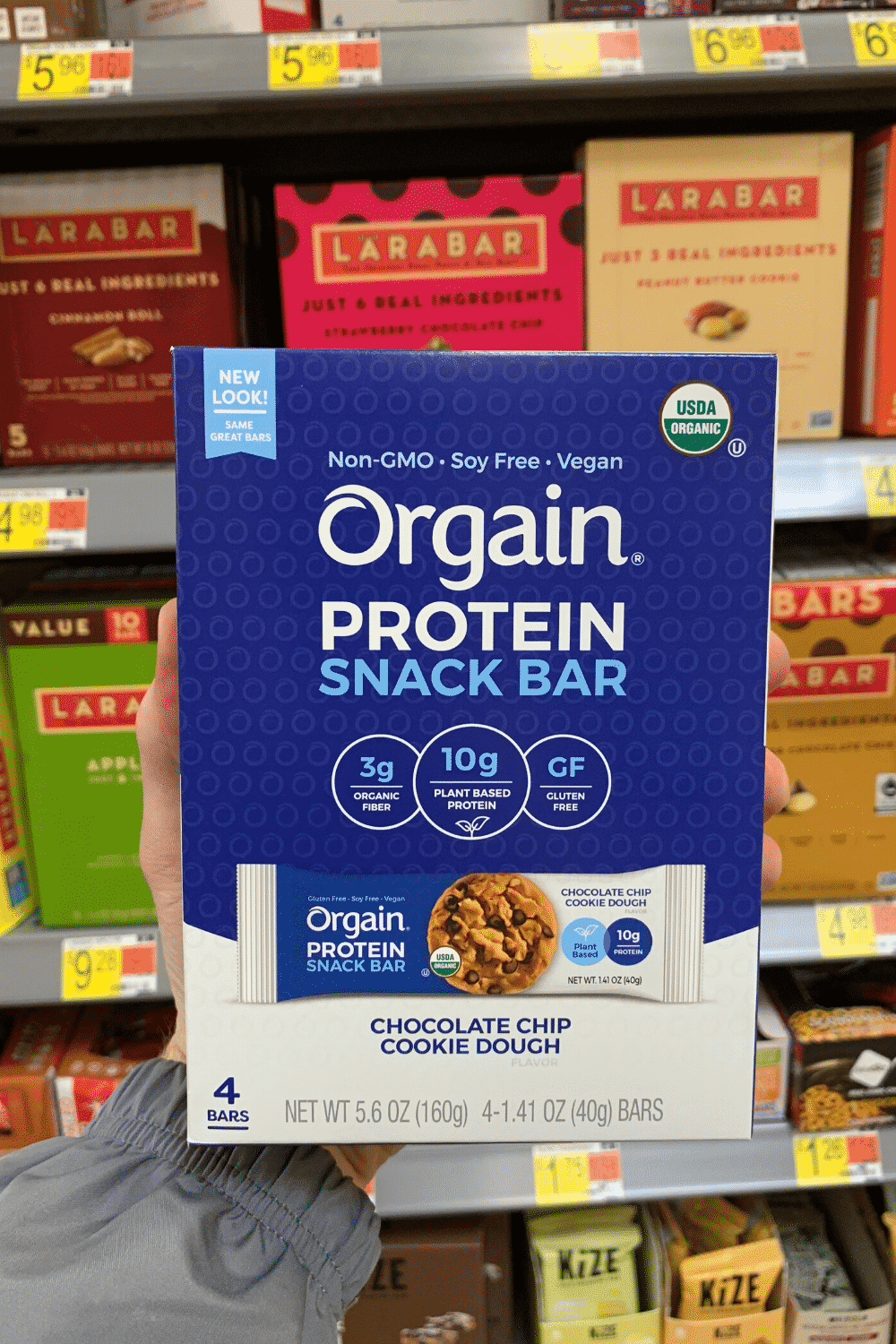 47. Trailnuggets Pro Energy and Protein Bar: $1.75 each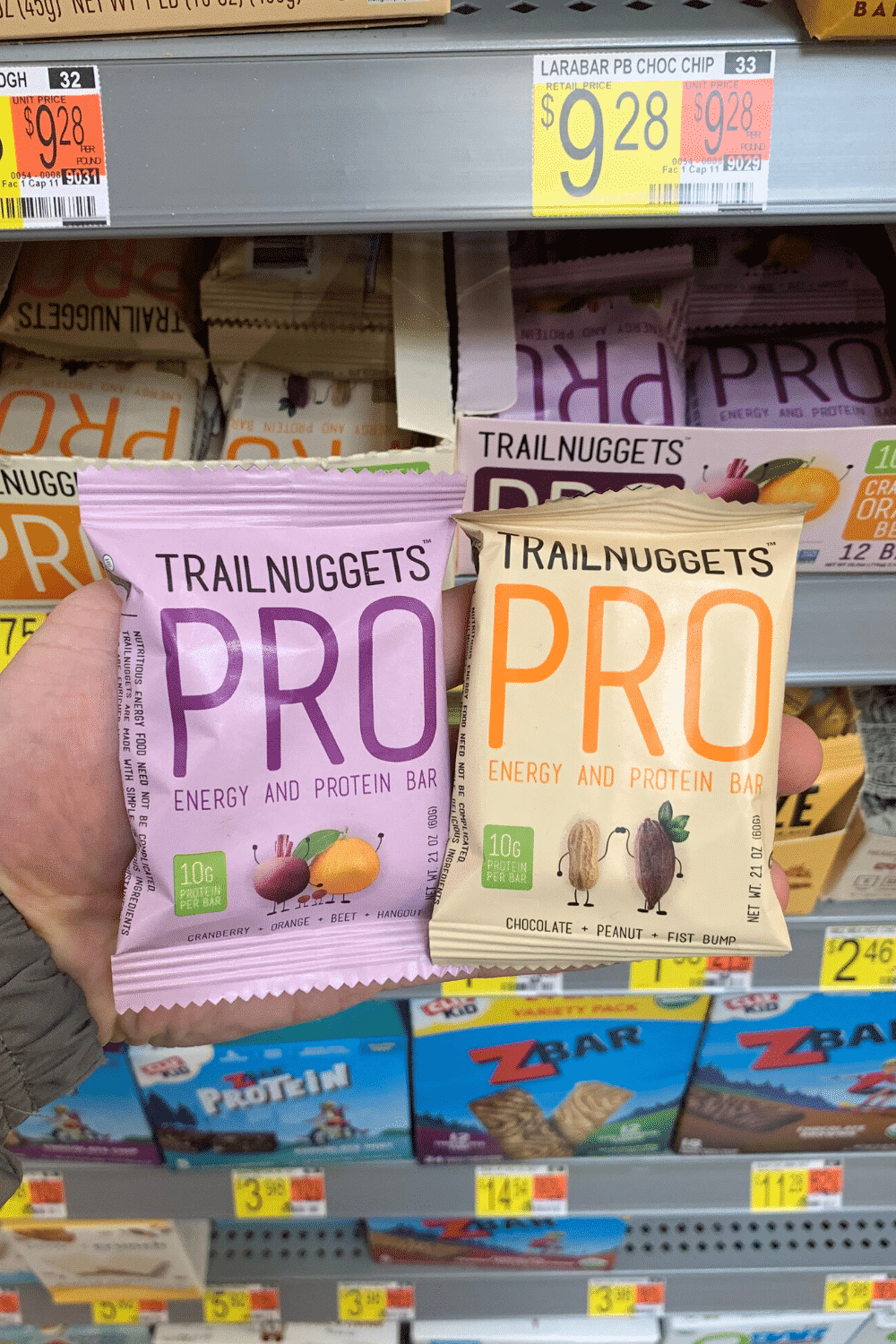 THE MILK & DAIRY SECTION
The milk and dairy section is located towards the back of the grocery section at Walmart. It is a fairly large section, and the items are pretty spread out.
Walmart carries more vegan butter options than most grocery stores. And I was also impressed with some of the dairy-free yogurts they have.
Check out what I found in the milk and dairy sections at Walmart.
48. Myoko's Cultured Vegan Butter: $5.98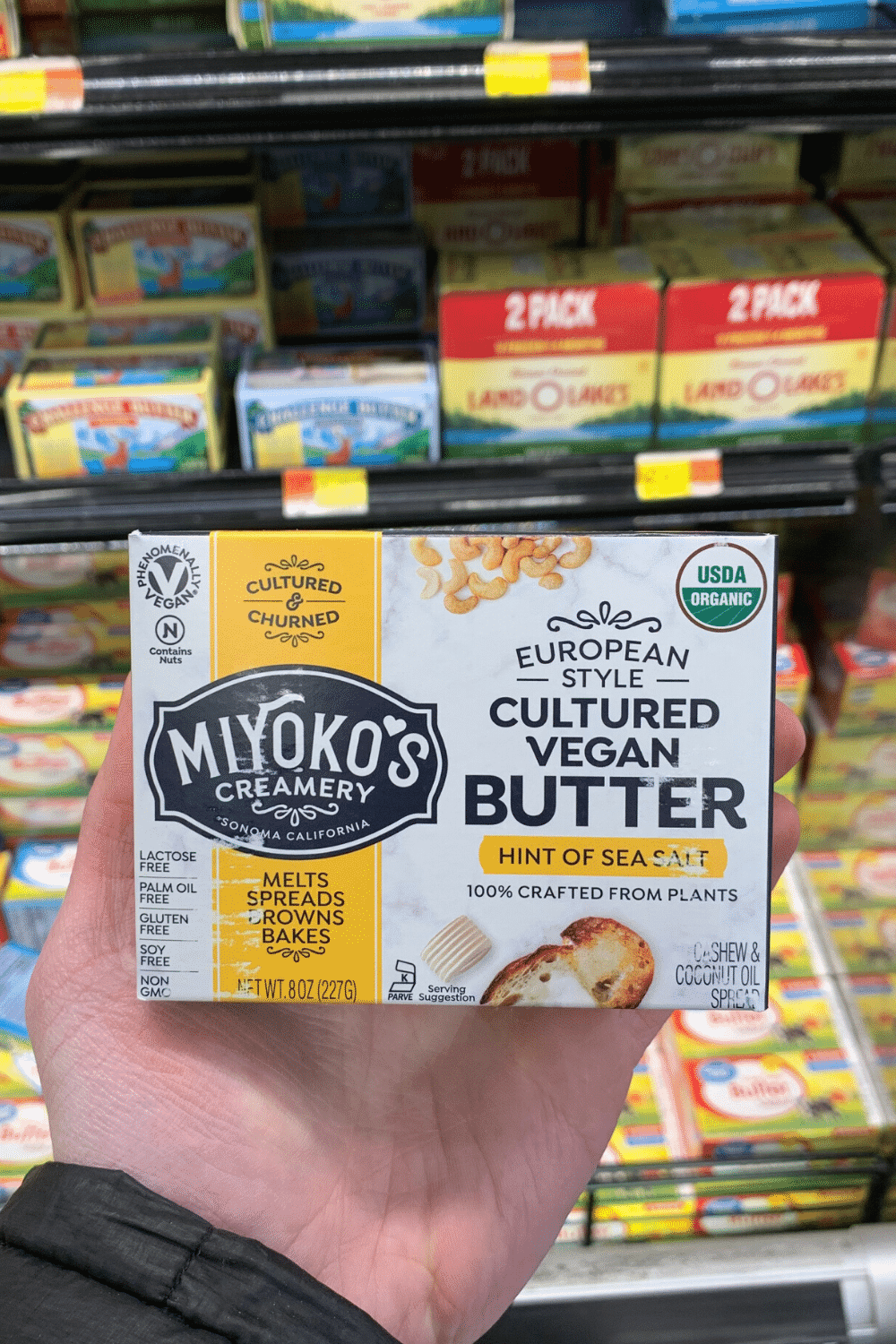 49. Avocado Oil Plant-Based Butter: $3.28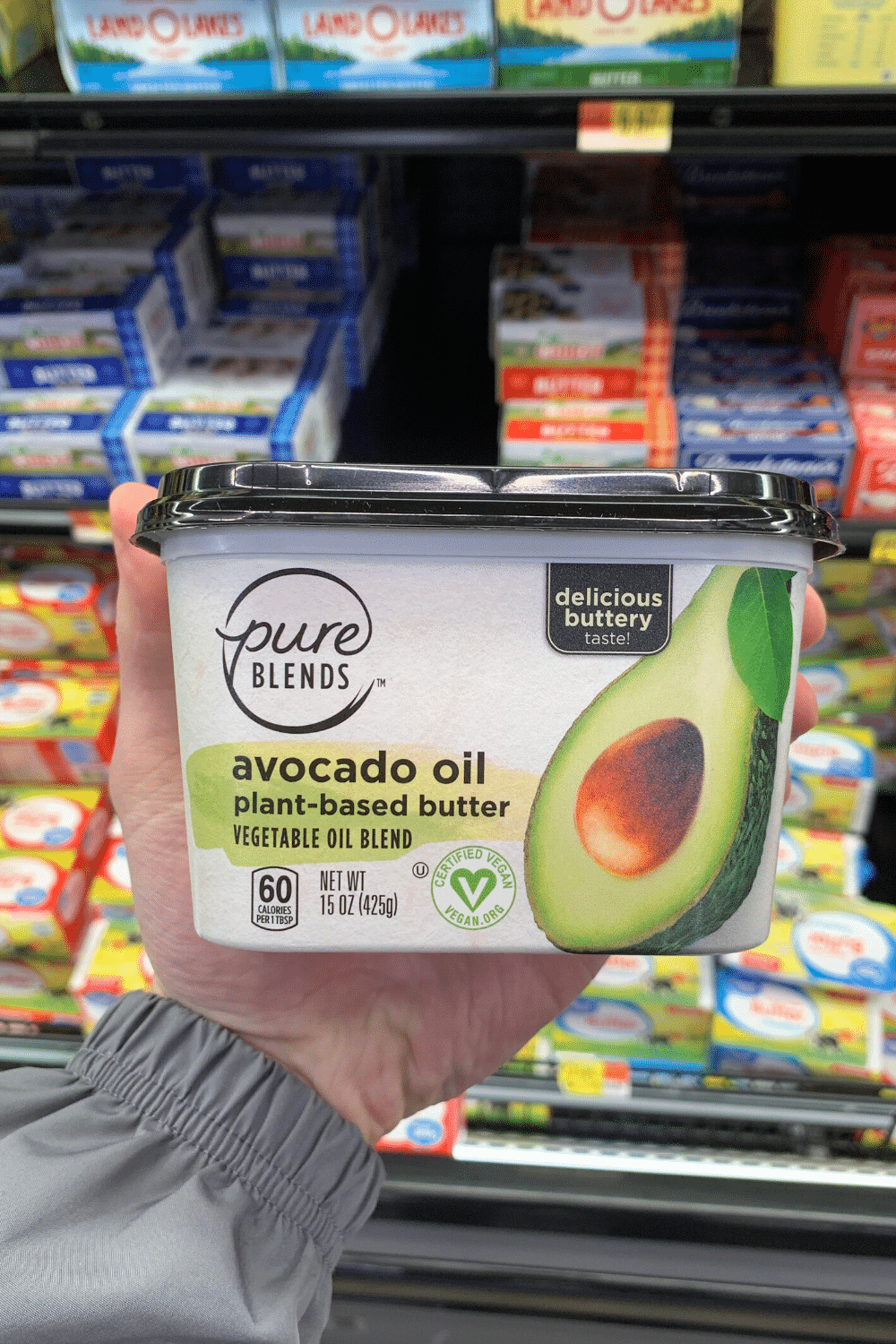 50. Country Crock Plant Butter With Almond Oil: $2.98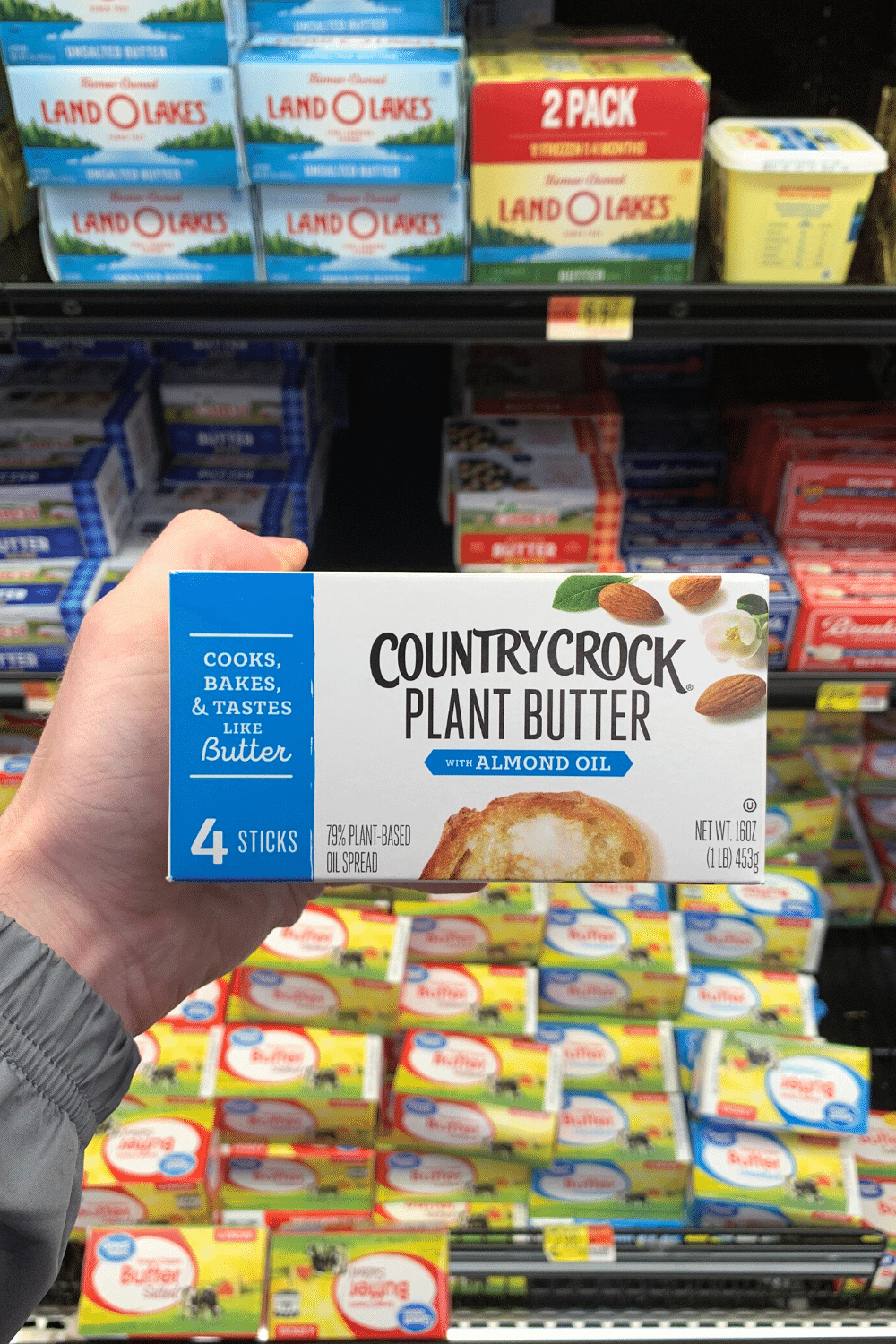 51. Country Crock Plant Butter With Olive Oil: $2.18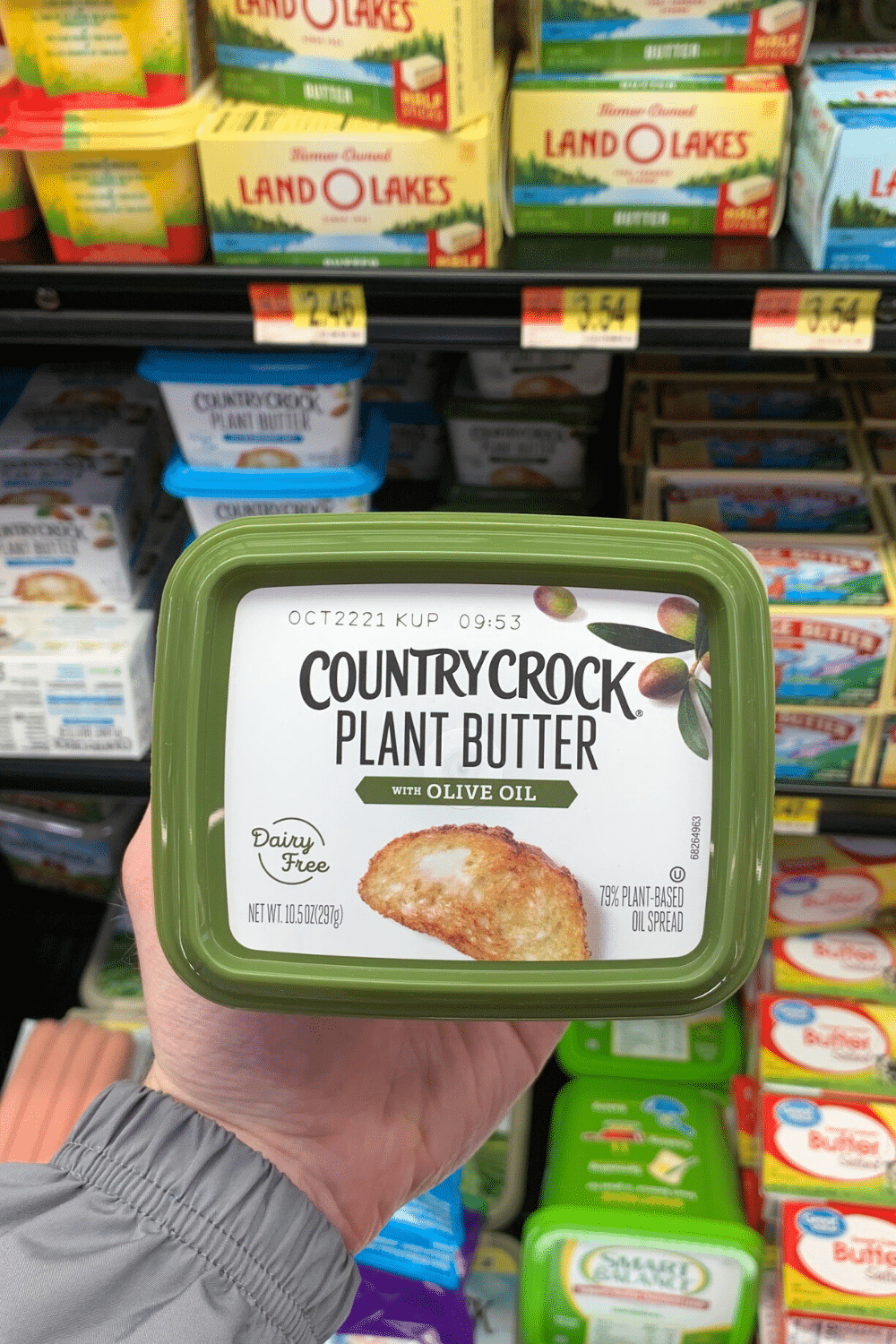 52. I Can't Believe It's Not Butter! It's Vegan: $2.98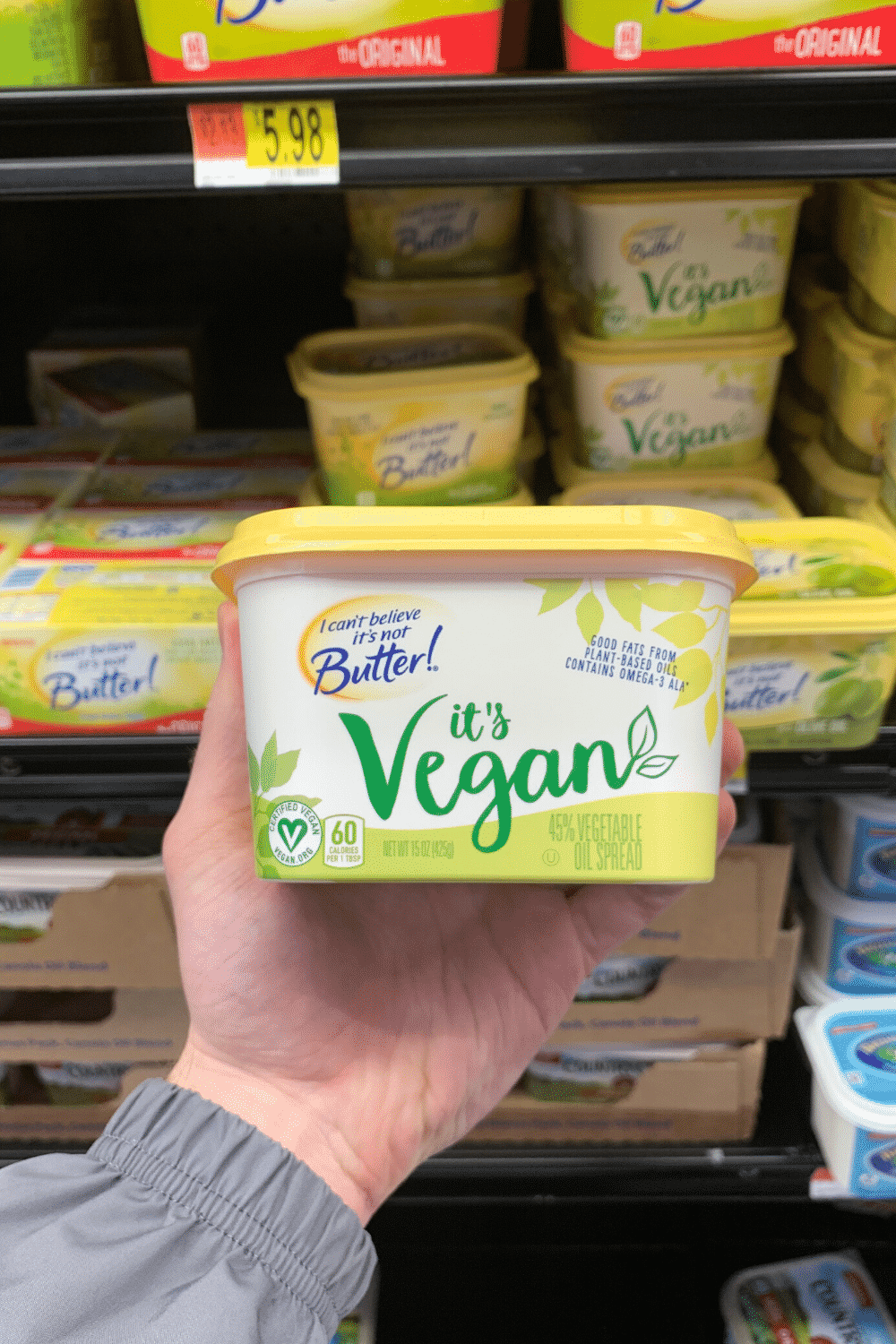 53. Silk Almond Milk Yogurt Alternative: $1.46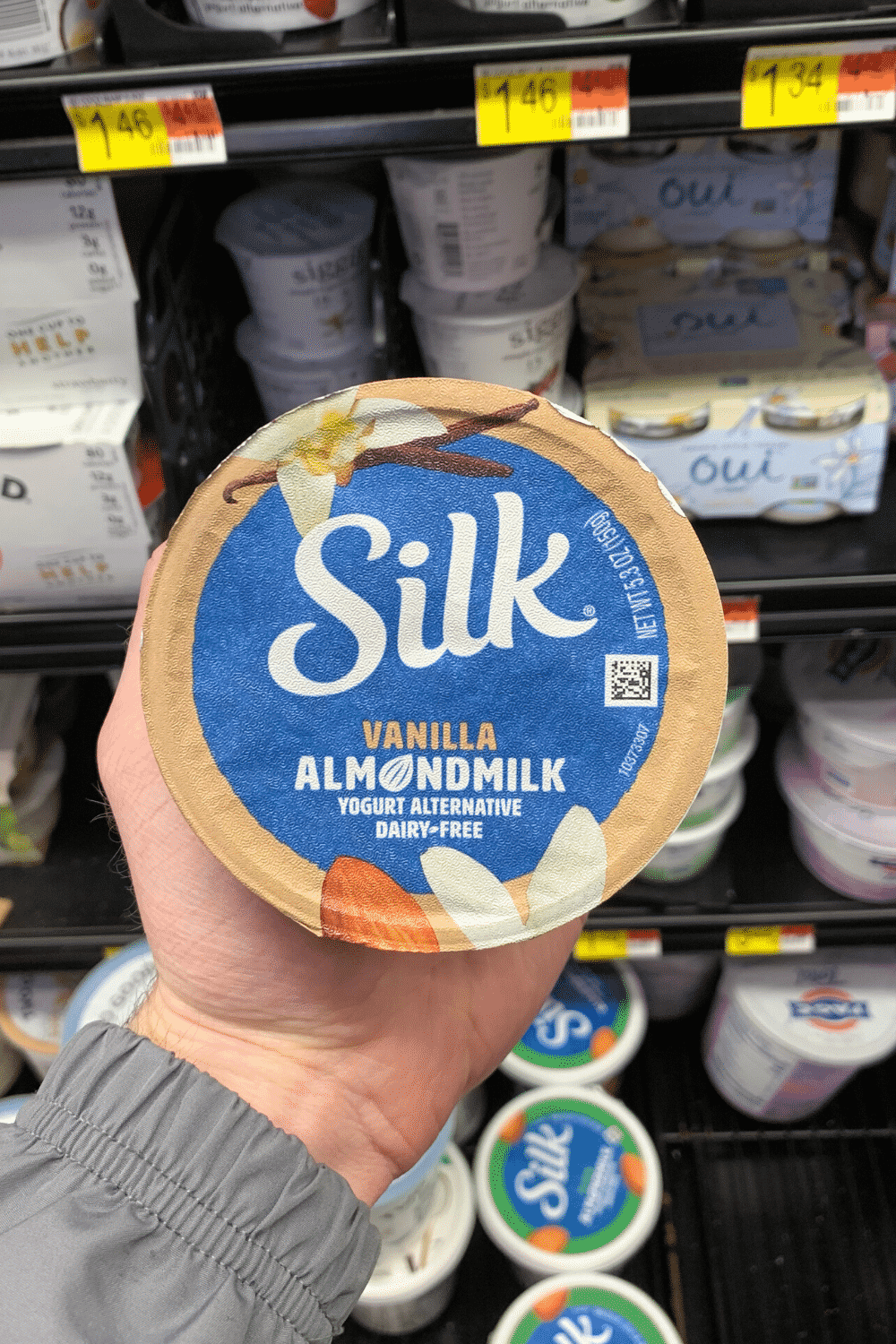 54. So Delicious Coconut Milk Yogurt Alternative: $1.46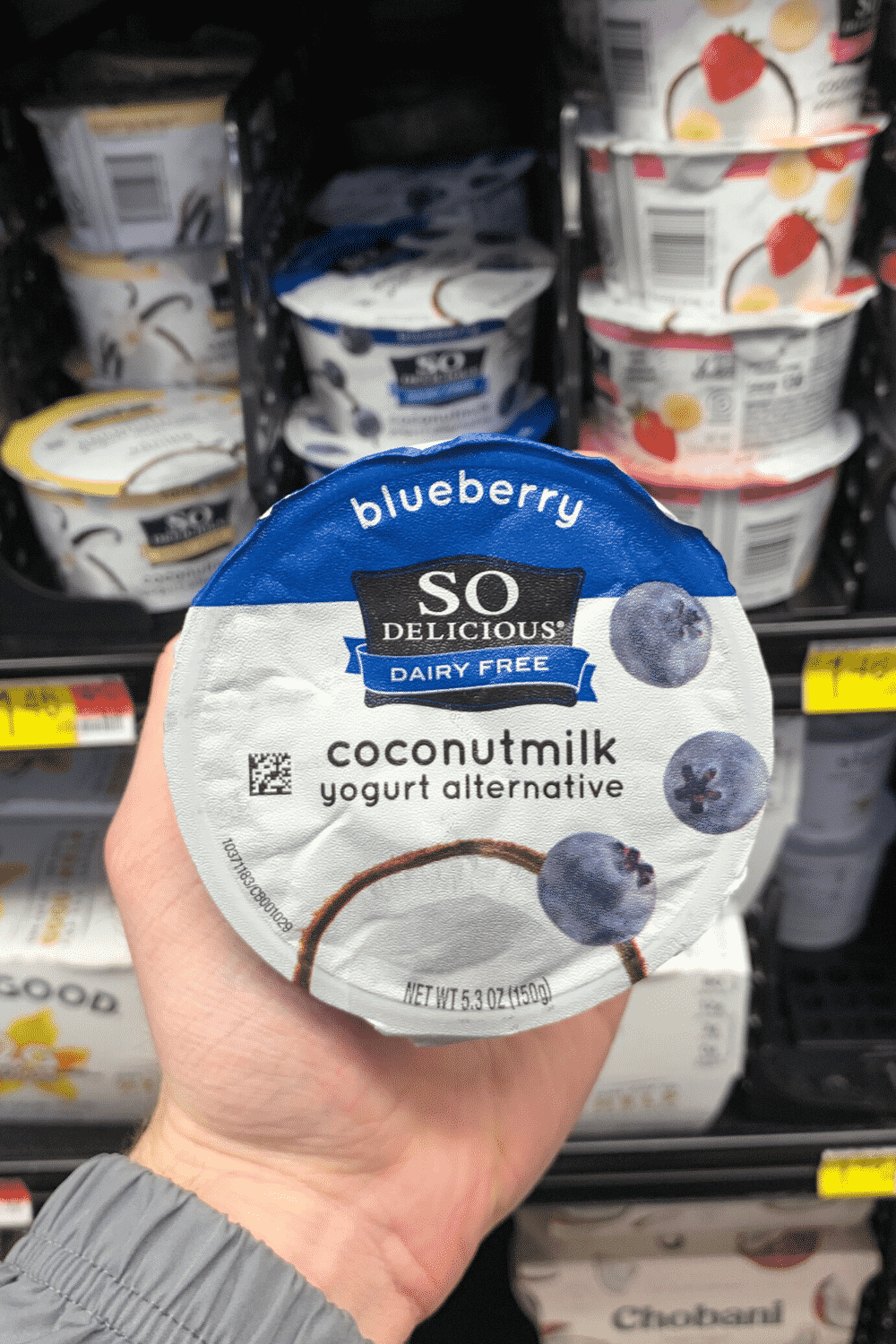 55. Silk Dairy Free Yogurt Alternative Made With Soy: $1.42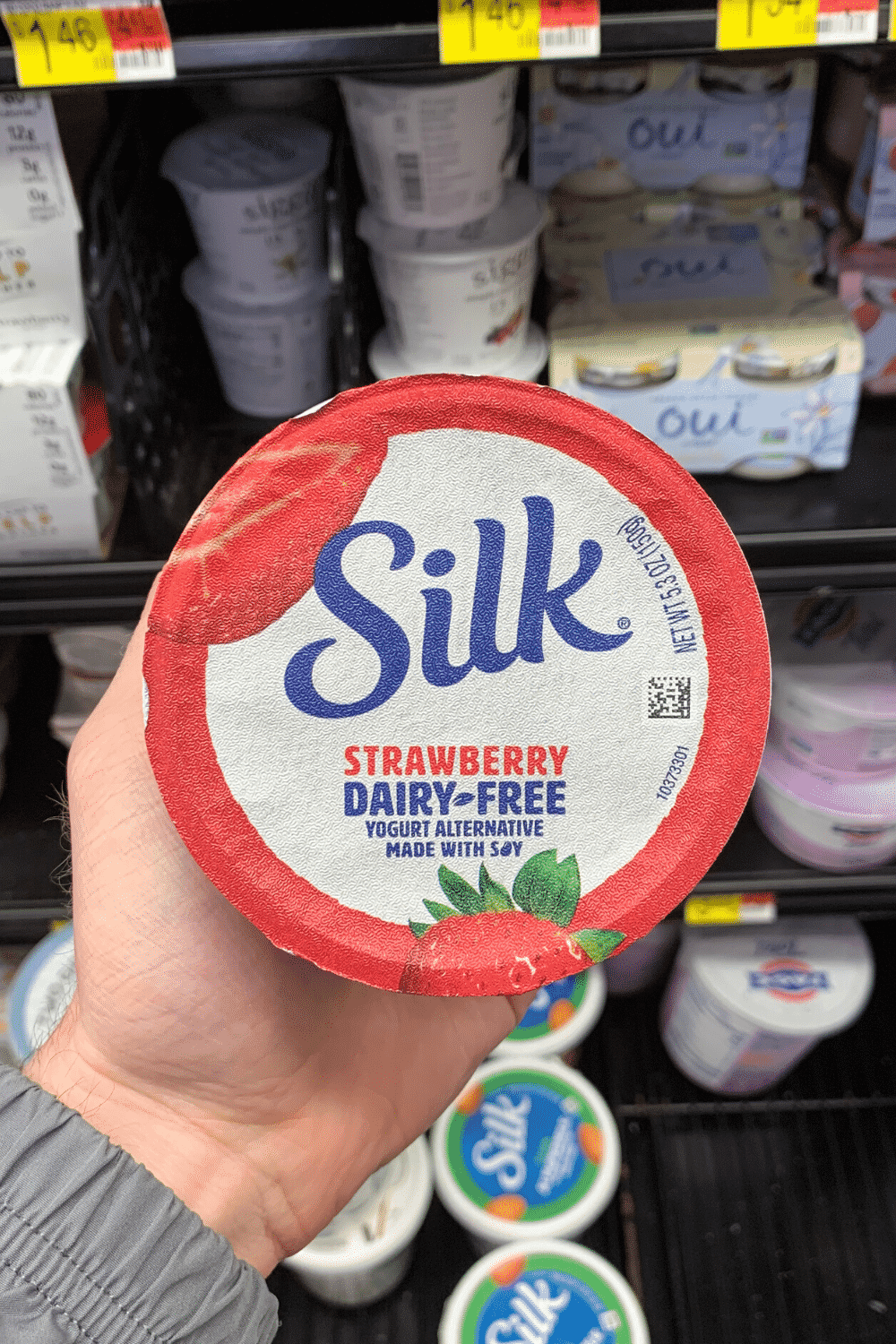 56. So Delicious Pairing Coconut Milk Yogurt Alternative: $1.66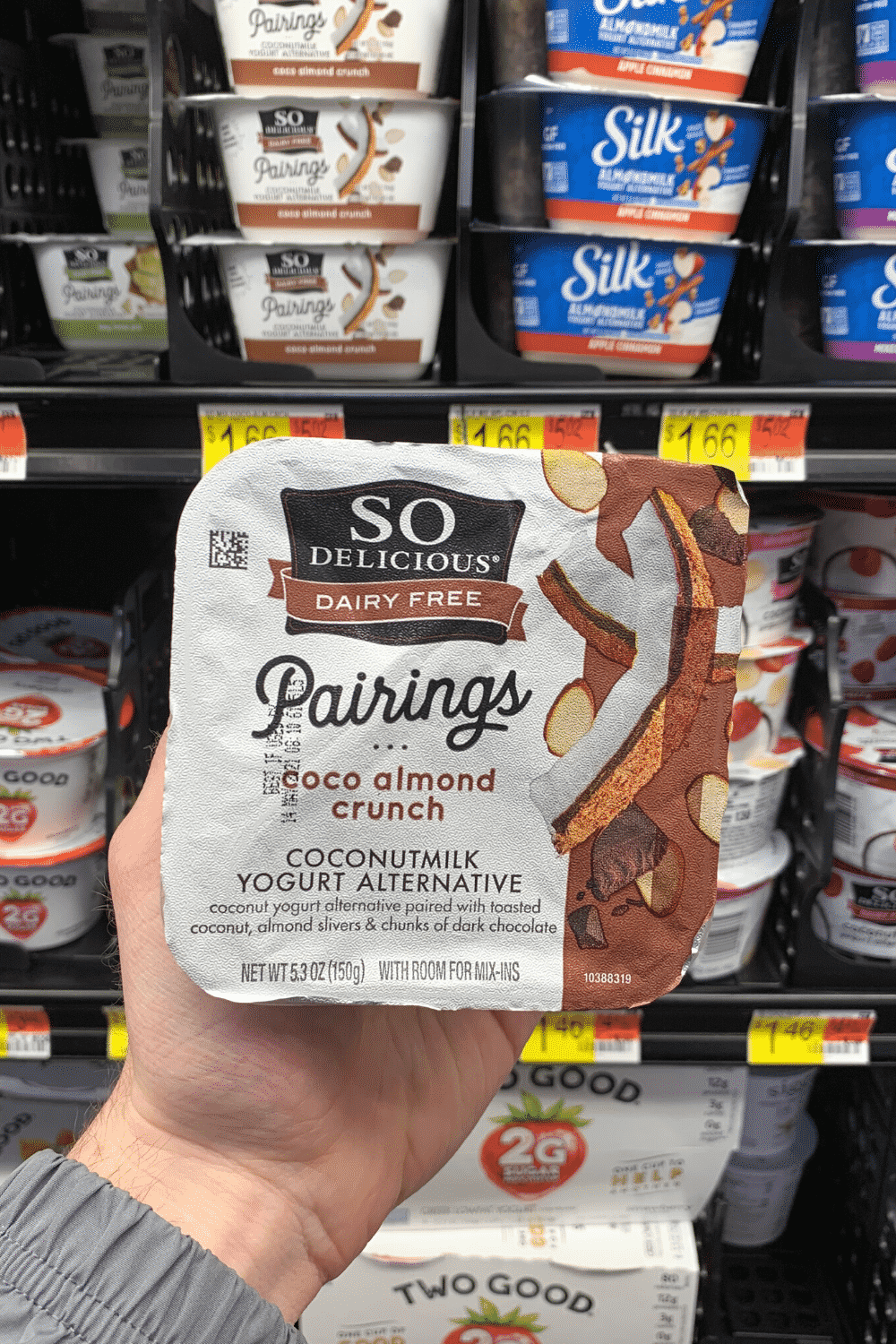 57. Silk Almond Milk Yogurt Alternative With Granola: $1.66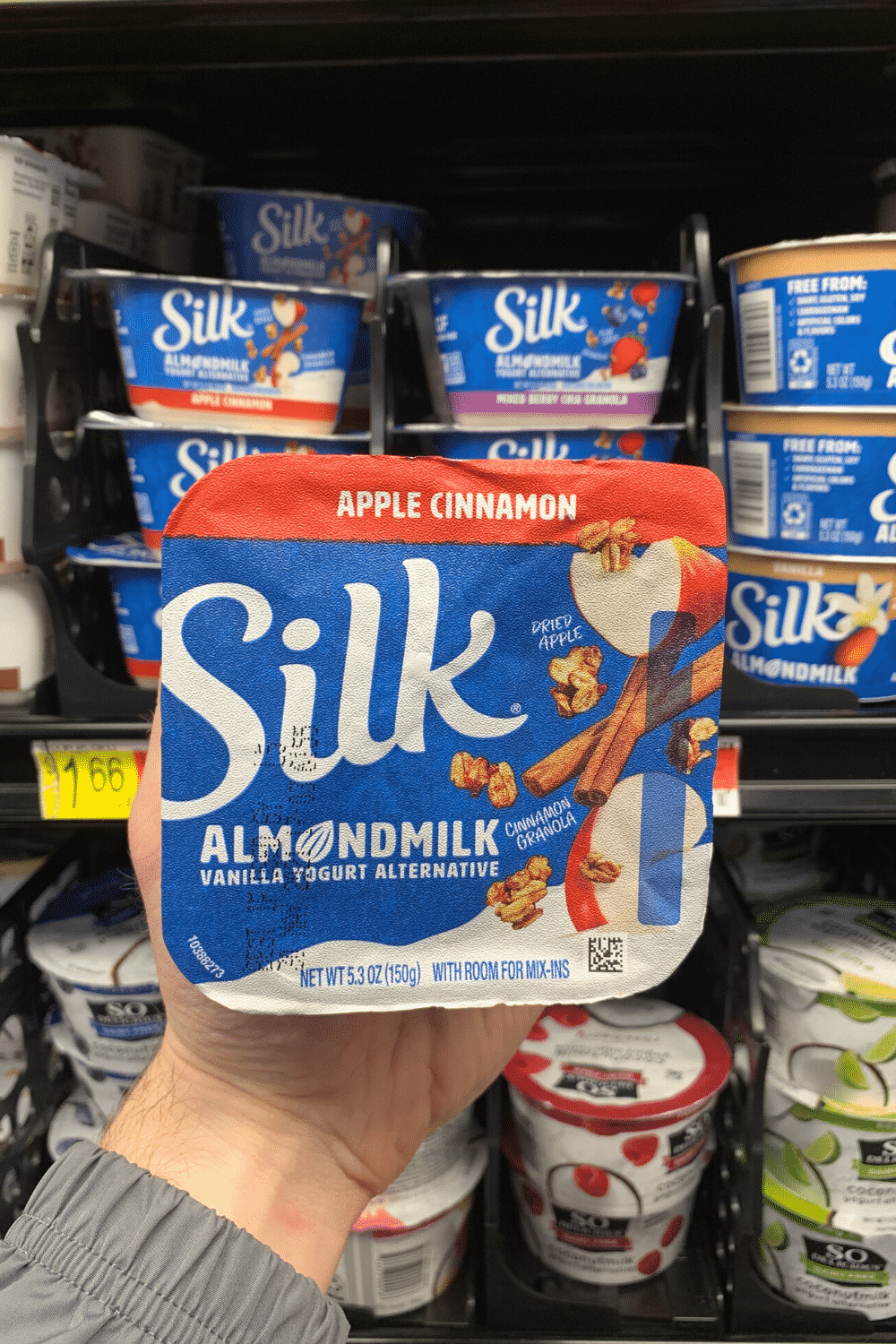 58. Silk Ultra Protein Plant-Based Milk: $3.97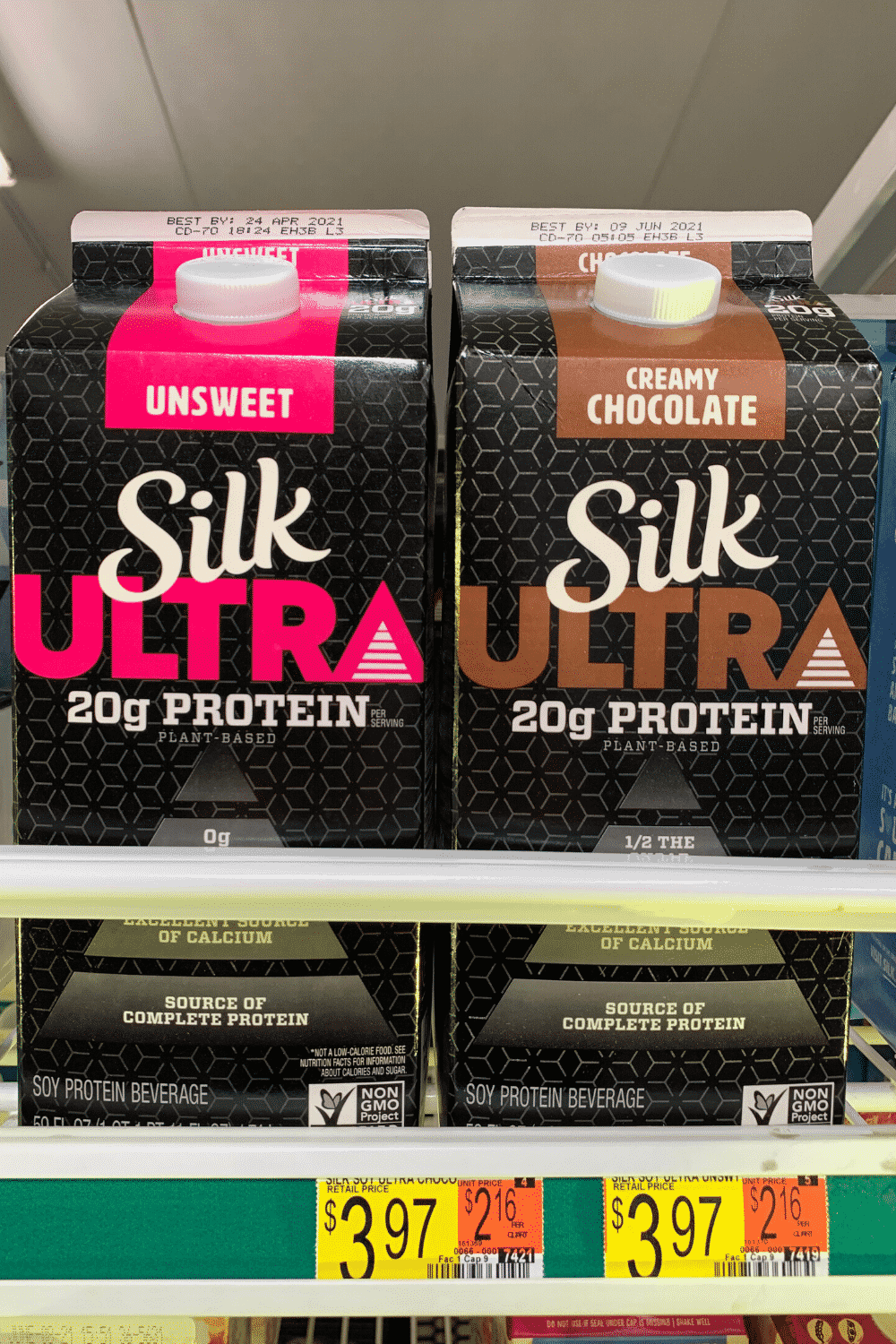 59. Plant-Based Milk Options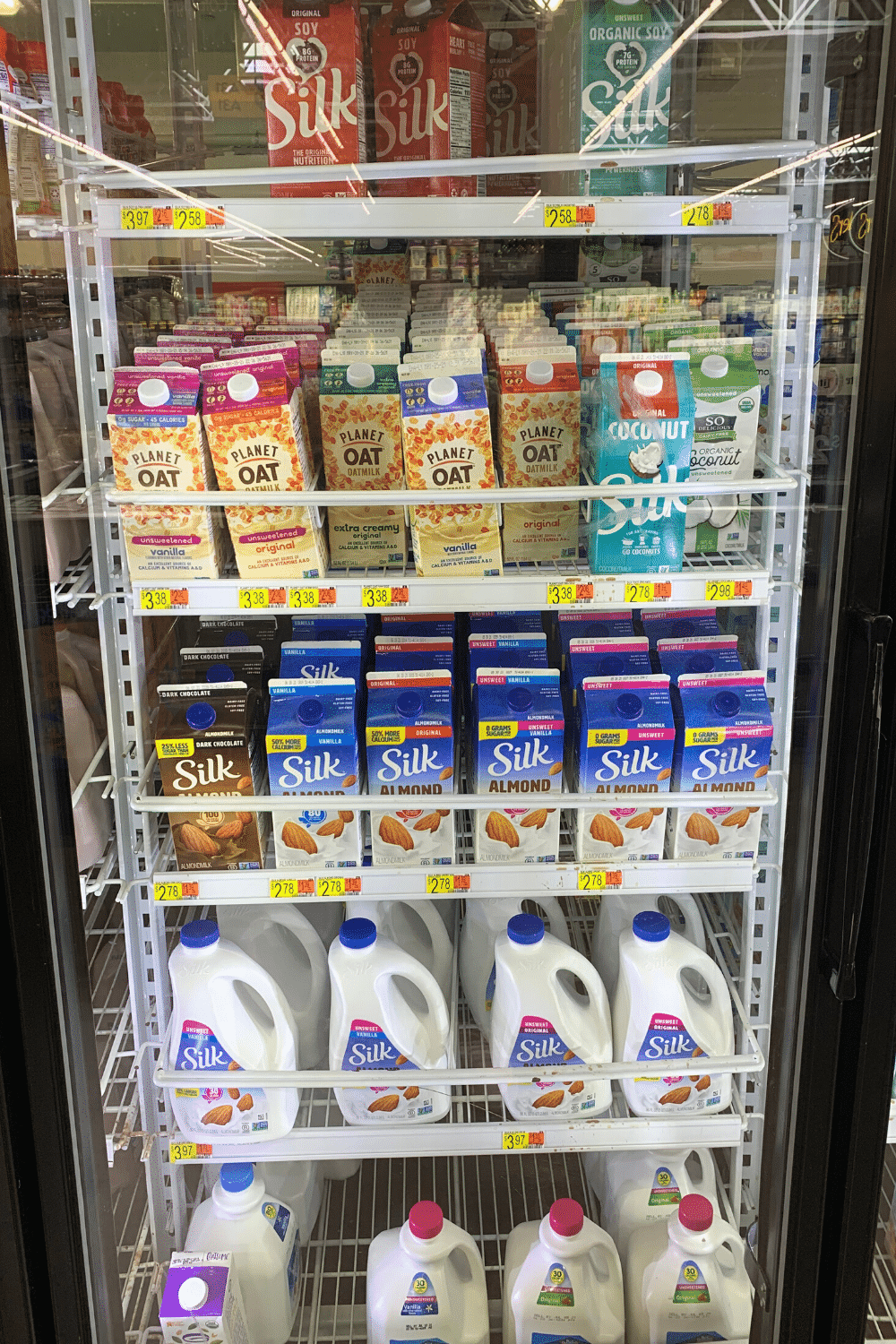 THE ICE CREAM AISLE
Of course, this vegan Walmart grocery list wouldn't be complete without some vegan desserts.
And is there anything better than dairy-free ice cream?
Finishing off our vegan grocery list are some of the best vegan ice cream options at Walmart.
60. Cado Avocado Frozen Dessert Non-Dairy Ice Cream: $4.97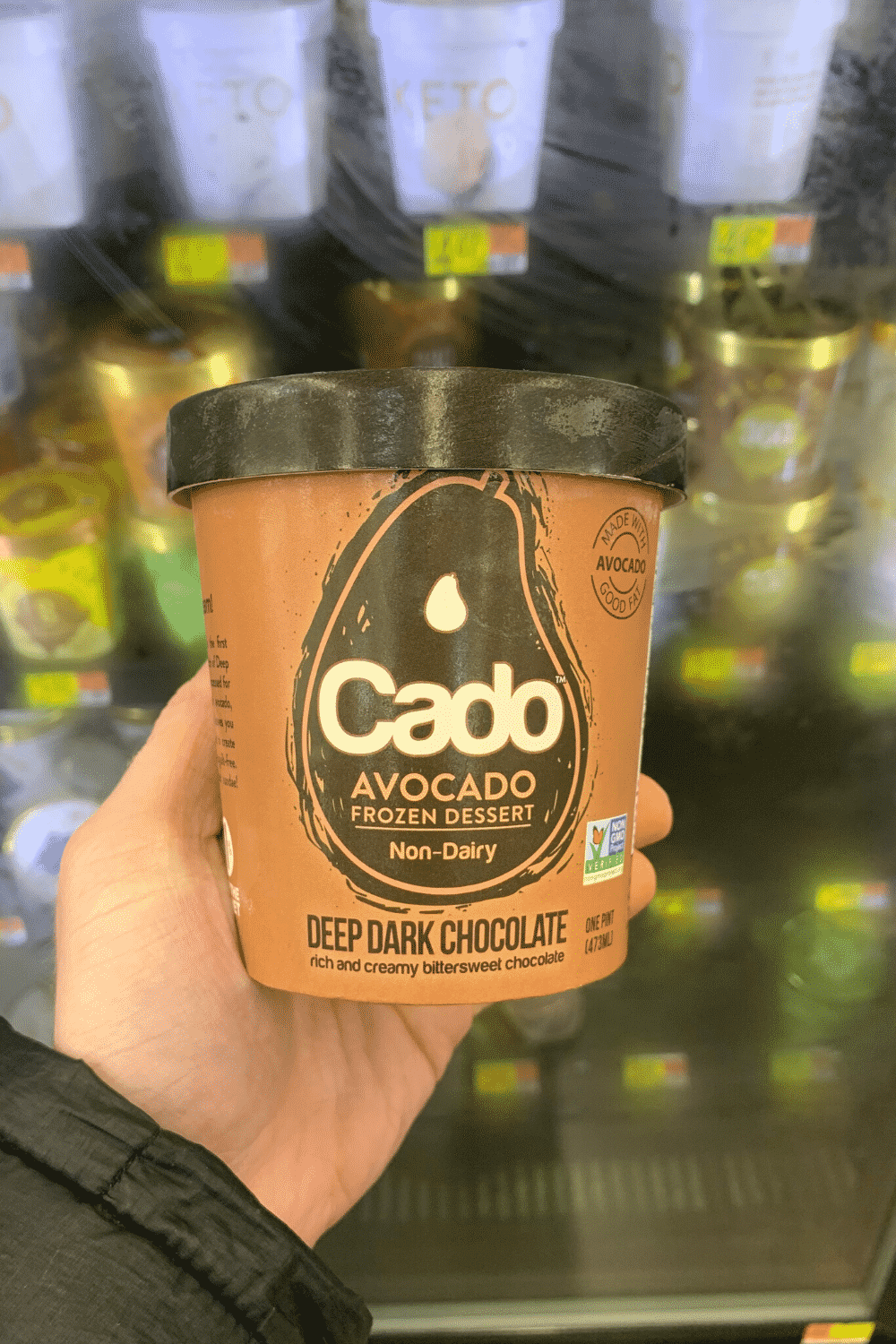 61. So Delicious Dairy Free Coconutmilk Ice Cream: $4.47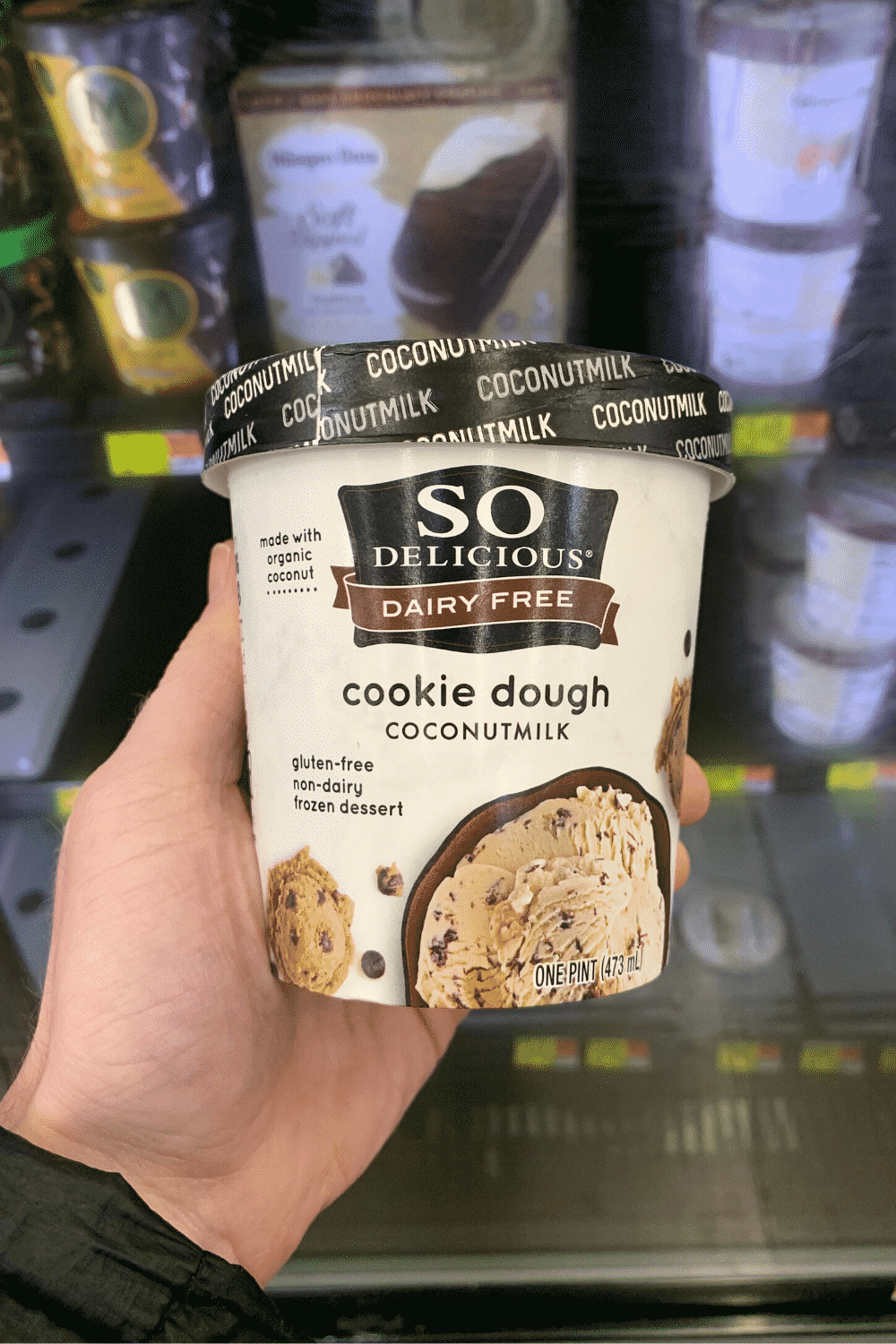 62. So Delicious Dipped Cashewmilk Ice Cream Bars: $4.97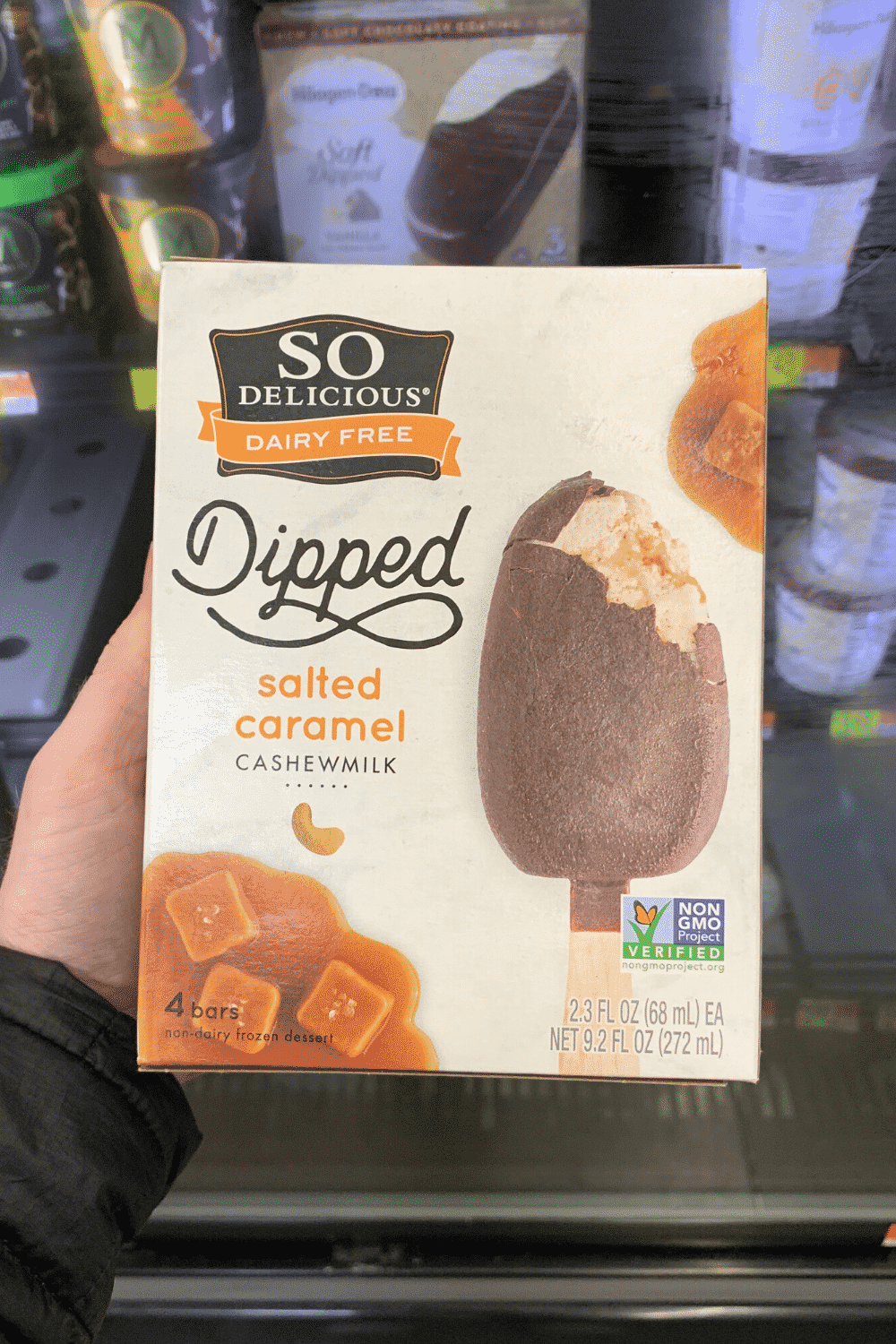 63. Magnum Non-Dairy Almond Frozen Dessert Bars: $3.97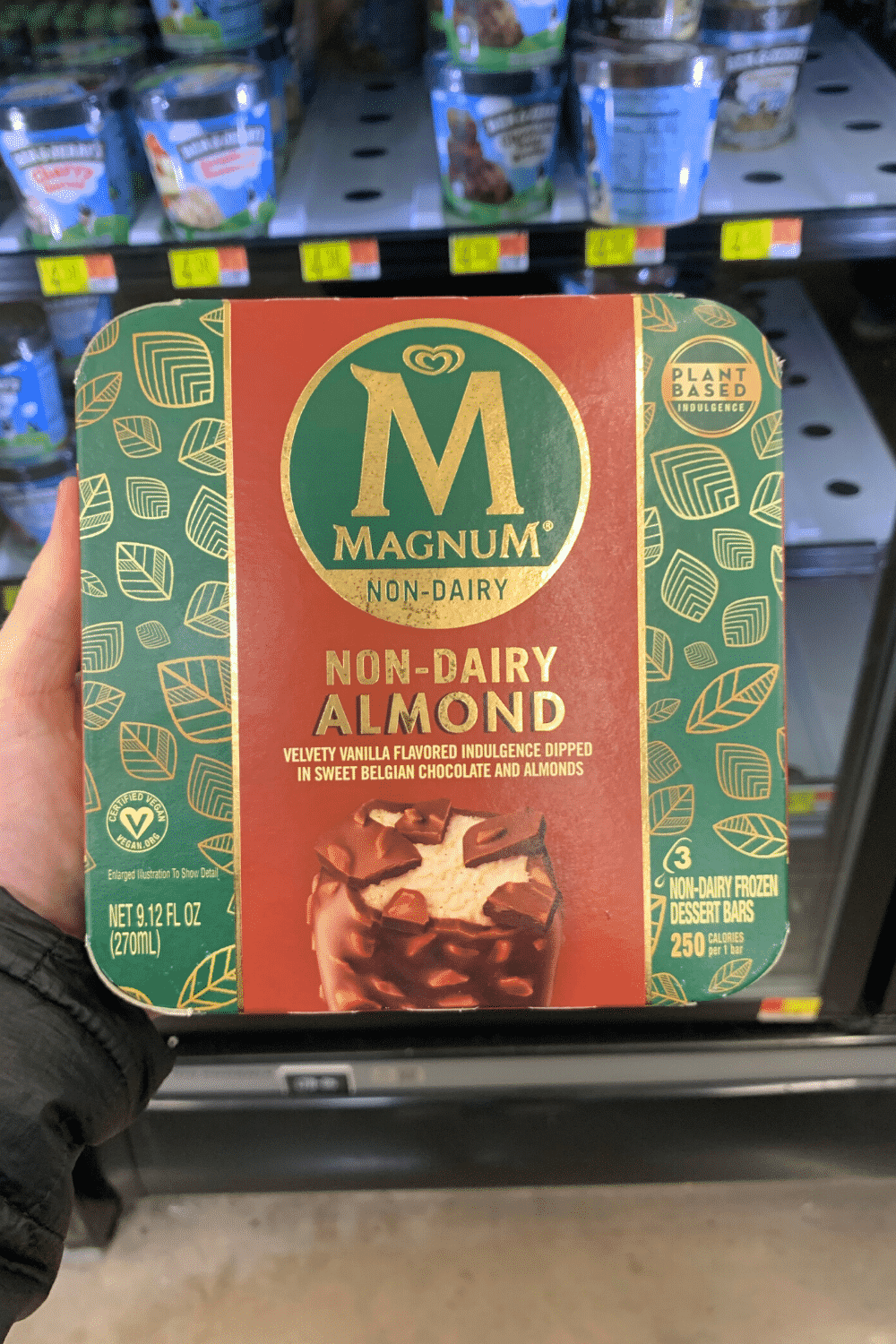 WRAPPING IT ALL UP
For a clean vegan grocery list, this one has some excellent options.
Make sure to take this vegan Walmart grocery list with you next you go shopping and pick up some of these foods.
Whether you're shopping vegan on a budget, looking for the best Walmart vegan food, or just want some new groceries to try, this list has you covered.
I hope you find this Walmart vegan grocery list helpful!
Leave a comment and let me know what you tried from the list. I'd love to hear what you liked best!